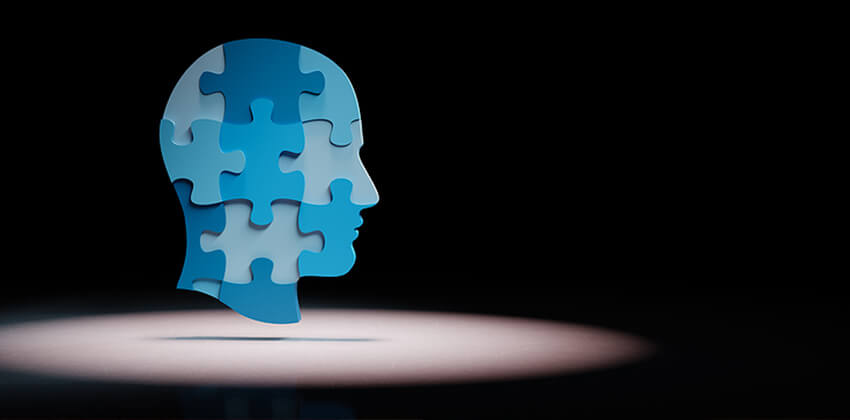 By now, LinkedIn has become one of the most active job search hubs online, with plenty of site users either resorting to stealth-mode tactics or openly displaying their availability to prospective employers. No matter the method, they're all looking for one thing: more attention from hiring decision-makers.
If you're among them, you may also have tried to attract more eyes on your Profile. With so many users vying for top jobs, the competition is fierce, and you'll need to employ aggressive keyword strategies in order to be found (and considered as a candidate).
Here are the best ways to boost your findability on LinkedIn, including search algorithm strategy and keyword adjustments:
Add Keywords Representing Your Skills.
Keywords, otherwise known as skills and areas of competency, are not a new concept for job seekers. Resumes are routinely passed through Applicant Tracking Systems (ATS), where they're scanned to ensure an adequate match on a set of pre-defined, desirable skills.
On LinkedIn, recruiters search for candidates using these same terms found in job descriptions, trying to find talented professionals. Because of these searches, you'll need to add specific terms to your Profile, ensuring a match on the strengths preferred by employers.
For example, the following keywords will be relevant to Sales Professional jobs:
Prospecting, Customer Relationship Management, Salesforce, or Contract Negotiations.
A Chief Information Officer can leverage keywords such as:
Enterprise Systems, Applications Development, Project Portfolios, or IT Operations.
To find keywords, first peruse job descriptions and look for common terms. By putting the job requirements into a word cloud application (such as Tag Crowd), you'll be able to see which keywords are mentioned most frequently, as in this analysis of a CIO job description.
For example, a Plant Manager job description yielded keywords such as:
Service, Compliance, Quality Regulations, and Safety.
The main reason to add keywords? You'll never know exactly how employers are searching for candidates like you. Therefore, the more phrases you add on LinkedIn, the more likely you'll be coming up in search results – improving your chances of becoming a strong candidate for an open job.
For step-by-step directions to find the keywords used most often in job descriptions, read Choosing the Best Keywords for Your LinkedIn Profile for more details.
Improve Keyword Density
So you've now learned about keyword content and the reasons why your LinkedIn Profile should contain relevant skills, job titles, and competencies for better traffic. However, adding keywords to your LinkedIn Profile isn't just a matter of volume: it's dependent on keyword density.
Density refers to the frequency of keywords relative to the overall number of words on your Profile. The good news? This doesn't have to be a difficult task. If you want a stronger draw on a skill such as SAP Development, you'd simply add this phrase everywhere possible:
Summary
Experience (job titles and job descriptions, as appropriate)
Certifications
Professional Headline
Keep in mind, however, that focusing on just a few skill sets can make you miss out on other traffic. For example, a General Manager skilled in growing companies and managing functions such as manufacturing, sales, product development, and marketing might add only these terms on LinkedIn, but he or she could rank much lower on abilities such as Team-Building, Restructuring, or Mergers & Acquisitions.
It's best to routinely review the keywords on your Profile and look for more ways to add them in multiple sections. By doing so, your Profile will more closely align with common skills in your field, with better density for each term.
Remove "Fluff" Words from Your Profile
In addition to boosting your keyword volume and density, you'll also need to remove words that are not likely to represent your brand or ROI to an employer. For most job seekers, the terms Responsible For, Unemployed, Experienced, Professional, and Highly Accomplished are overused and do not add credibility on LinkedIn.
By replacing these phrases with terms taken directly out of job descriptions, your keyword density will improve — and you can be taken more seriously by employers who find your credentials online.
Adjust Your Keyword Strategy Regularly
If your LinkedIn Headline, Summary, Job Titles, and other sections are drawing the traffic you want, with plenty of employer views and inquiries, then your Profile is working perfectly! If not, you'll want to swap out keywords and strengthen your Profile for better results, particularly if you're in an active job search.
When tuning your Profile, begin with the most heavily indexed field on LinkedIn (after your name), which is your Headline. After adding several terms that came up in your analysis of job descriptions, it's best to wait for at least a week to gauge any change in your LinkedIn connections or traffic.
You can then repeat this process for your Job Titles (perhaps adding a keyword in the job title that represents your main skills), Summary, and other areas of LinkedIn.
The Bottom Line
Keyword strategy is an important part of a strong and effective LinkedIn Profile. By staying on top of desirable skills in your field and adding terms that represent your expertise, you can reap better value from your LinkedIn presence. (Note: Don't forget to include contact information so they can contact you after they find you, as described in Fast and Easy LinkedIn Tweaks for Success.)
Being More Findable on LinkedIn:
---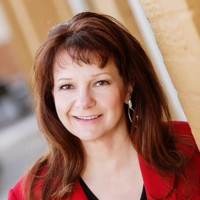 About the author…
Job-Hunt's LinkedIn for Job Search Expert Laura Smith-Proulx, Executive Director of An Expert Resume, is an award-winning executive resume writer, national columnist, author, LinkedIn and SEO enthusiast, and past recruiter. Laura is author of How to Get Hired Faster: 60+ Proven Tips and Strategies to Access the Hidden Job Market. Follow Laura on Twitter at @ResumeExpert and on LinkedIn.
More about this author…