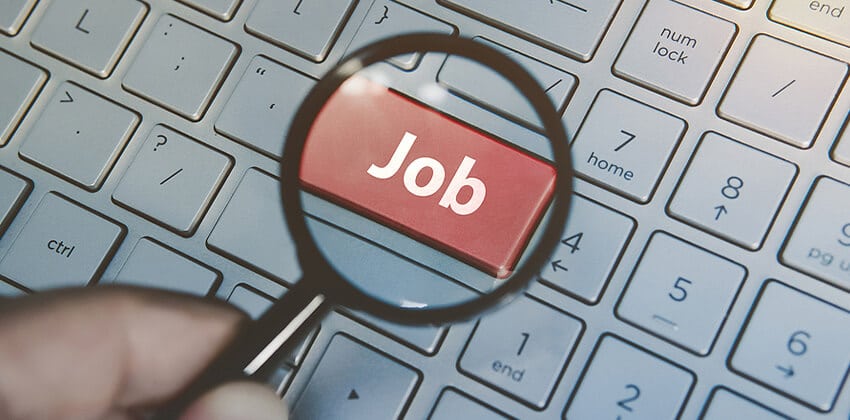 Job boards are a traditional source of job postings in the Internet age.
Job boards are very popular with job seekers (with more than 50% of applications coming through job boards),.
However, fewer than 20% of jobs are filled through them, according to a 2018 study by JobVite.
Clearly, although it can feel very productive, looking for jobs on job boards is not always the smartest way for you to spend your job search time.
By limiting the time you spend on job boards, focusing on a few specific jobs and your target employers, a job search site can be very helpful.
For most job seekers, job boards are often not "The Answer" to all their job search needs, and, these days, certainly not a short cut to a job. Savvy job seekers may use job boards as a starting point and research source as well as entry points into many of the formal corporate recruiting systems.
Thousands of Job Boards
And, of course, not "all created equal." Some are extremely useful, and some are a waste of your time.
Many are completely legitimate, and some are scams run be people who have their own plans for your resume. Be careful! (check out Job-Hunt's Avoiding Job Scams column.)
The Employment Super Sites
We all know the names of the employment super sites from Super Bowl ads, news articles and segments, and a decade of banners and other advertisements everywhere. Most of us have posted our resumes there at least once (whether we knew it or not) and searched through the opportunities a few times.
Avoiding the super sites is probably a mistake, because of their visibility to employers. Avoiding them is also difficult since they have hundreds of "partner" sites — CareerBuilder currently claims over 1,100.
[For the really REALLY big sites, check out the "Job Aggregators" which include sites like Indeed.com, the largest aggregator, and LinkUp.com, which aggregates only from employer websites. Cragislist postings are not usually included in aggregator listings].
The Niche Job Boards
Legitimate niche sites serve smaller specific constituencies: a location, profession, age group, industry, or interest. Very often these sites are associated with professional or industry associations or other pre-Internet face-to-face business groups.
Niche sites are popular with employers who can't afford the costs associated with using the supersites and may want to minimize the expenses associated with relocating a new employee. They are also popular with recruiters who are looking for the kind of person who is associated with a specific professional association, industry, or interest group.
Hub and niche sites can be "sweet spots" in the job search process where job seekers find the best opportunities without all the noise and competition associated with the giant sites. Often professional and industry associations can be an excellent source of job postings that are not widely visible.
The job boards that professional and industry associations offer their members can be among the best niche sites you will find.
[For more information on using association job boards, see: Where to Find Jobs: Assocation Web Sites.]
Criteria for Choosing Job Boards
We know about picking sites with the "fresh" jobs in the right industry/specialty and location, but the world has gotten more complex as more scams join the online job search mix.
Know the site and the people or organization behind it.
Bogus job sites DO exist – the motivation is not clear, but it is clear that they do NOT connect job seekers with legitimate jobs. Look for real contact information on the "about us" or "contact us" pages of the website — physical address and phone numbers. Be very cautious of job sites which only have fill-in-the-blank forms on those pages or which are introduced to you through e-mail.
Read the terms of use and privacy policies before posting your resume.
These documents should give a sense of a site's trustworthiness and ethics. Check to learn what they do with your resume and personal contact information. Be cautious about sites sharing job seeker information with third parties, even if "opt-out" capability is provided by those third parties, and avoid sites that provide no information about privacy practices and terms of use. Yes, bogus sites often provide this information, so, by itself, this information does not promise safety and security, particularly if resumes are collected.
For criteria to use in evaluating job boards, read Job-Hunt's "Choosing a Job Board " article. For tips on using job boards most safely and effectively, read Job-Hunt's "Using a Job Sites" article.
Using Job Boards for Research
These days, using job boards for research can be the most productive thing to do with them.
1. Identify employers who are currently hiring.
Depending on what you want to do, search through the jobs by any/all of the following:
Job title
Industry
Location
Location and industry
Location and profession
Location and job title
This should give you indications about which employers are hiring in your field and/or where you want to work. Make a list of those employers you find.
2. Check your LinkedIn network to see if anyone in your network works for one of those employers.
Employers prefer to hire candidates who are referred by current employees. They even usually pay those employees for the referral, sometimes in the thousands of dollars.
So, compare your list of employers with the members of your network (or potential members) to see if you find that you have some connections inside of any of those organizations. If you do have connections, reach out to them. If you don't have connections, see if you can connect with someone via an introduction from a current connection or see if you share a LinkedIn Group and can contact the person through the Group.
If you find someone who can make a referral, ask them to check the rules of the Employee Referral Program ("ERP"). They often specify how the referral is to be made (inside or outside of the ATS) and when it is to be made (before or after you apply). Following those rules can be essential to successfully getting the referral.
For more information about employee referrals, read: Searching for a New Job? Tap an Employee Referral. For more about LinkedIn, read Job-Hunt's Guide to LinkedIn for Job Search.
3. Go to the employer's website to find all their current job postings.
Since most employers can't afford to post 100% of their jobs on job boards, check out the postings on the employer's website.
Google each employer's name (unless you already know the name of their website), look for a link to "jobs" or "careers" and check out their websites to see what jobs they have posted there.
4. Carefully apply for jobs that are good "fits" for you.
Be sure to indicate that you are a "referred" candidate if you have been able to connect with a current employee. Ask the employee how
If you don't meet at least half of the job requirements stated in the job description, don't waste your time applying for two primary reasons:
Best case, your application will be ignored.
Worst case, your name will end up on a list of people who are always ignored because they don't apply for the right jobs.
Follow the directions given, and be sure that your application makes a good impression. Think of a job application as an audition for the job — demonstrate the high quality of your work with your application.
5. Repeat.
Do this search once a week for a few weeks or months to get an idea of how many jobs the employer has open.
Sometimes employers are expanding so they have many jobs open. Some very large employers are always hiring new people as current employees are promoted to other jobs. Also, unfortunately, sometimes employers have high employee turnover (because they are not a great place to work or pay poorly) so they always have jobs open — be suspicious of those employers.
Bottom Line
Just "be careful out there" as the Hill St. Blues sergeant used to say at the beginning of each new watch.
For new jobs hiring now (either flexible schedule or remote), check out our sister site, FlexJobs.
---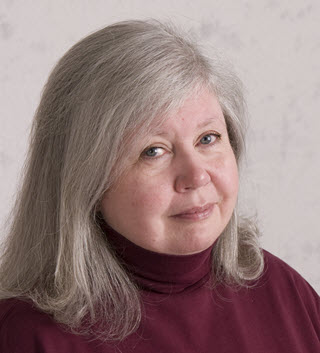 About the author…
Online job search expert Susan P. Joyce has been observing the online job search world and teaching online job search skills since 1995. A veteran of the United States Marine Corps and a recent Visiting Scholar at the MIT Sloan School of Management, Susan is a two-time layoff "graduate" who has worked in human resources at Harvard University and in a compensation consulting firm. Since 1998, Susan has been editor and publisher of Job-Hunt.org. Follow Susan on Twitter at @jobhuntorg and on Facebook, LinkedIn.
More about this author…