Are you afraid that your age will prevent you from obtaining a job? Do you worry that others may see you as the "old person"? Does age discrimination exist?
You bet it does, but so do many other forms of discrimination found in the workplace environment: gender, education, ethnic origins, weight, and more.
But should it stop you from doing your best in your job search? Of course not!
Do you deserve to get the best job possible to meet your skills and experience? Of course you do!
Here are three proactive suggestions to help foil those annoying age discrimination thoughts that may stand in the way of your success.
1. Believe you are capable of succeeding. Focus on your past successes, skills, and experience and not your age.
How you want others to see you depends first on how you see yourself. You are in control of your self-perceptions, not others.
Joan, 69, who was looking for a part-time job near her home after working in her previous job for 30 years, told me, "I know I'm older than the others, but why shouldn't they want to hire me? I'm really good at what I do. I have years of experience keeping the numbers straight and balancing the books and am current in the latest technology."
"I'm good!" she exclaimed.
Joan landed a job in 3 months.
Do you project confidence in your own skills and abilities?
2. Focus on your resources, strengths, and talents to determine how they can fit into an industry or position different from your last experience.
You may feel that your skills can only be applied to your previous industry or job and don't feel you can work in another industry or position.
Do your research to discover what the organization needs and show how your skills and experience are transferable and are just what they are looking for.
John worked for 20 years in an industry that was retrenching.
When he would apply for a job he would list the needs of the company in one column and create a description in a corresponding column of how his experiences were transferable and matched each skill they were seeking.
He was able to convince a hiring manager that he was a great candidate for a totally different job that his previous one by emphasizing how his previous job skills fit exactly the skills needed for the current opening.
He got the job.
Are you able to identify and promote your transferable skills?
3. Emphasize your strengths, skills, and experience in a concise, positioning statement based on what the organization needs — NOT based on everything you have done in the past.
Remember you may have a wonderful long job history, but the employer you are targeting may not be interested in many of your past skills or accomplishments, even if you are really proud of them. Only tell them what they want to hear – what you know and have done that applies to their situation. After all they will be paying you to meet their needs and get their job done.
Let them know how you can help. Don't assume they will see for themselves – looking at your extensive work history – how you can help them succeed. It's just not likely.
You have to tell them what they want to hear – how you will apply your relevant skills and experience to help them.
Do you have a clear, concise positioning statement that demonstrates you are the best candidate to help them meet their needs?
Don't be a victim and fall prey to believing the myths about older workers. Remember you are in charge of how you want others to see you.
Bottom Line
Know what you have to offer based on what the organization needs. Show them you are confident and enthusiastic, that you are the best candidate. Do your best. You may not get the job you want initially, but you will certainly be on the right track toward a successful job search.
---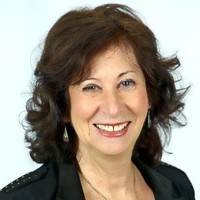 About the author…
With a Master's degree in Vocational Counseling, Boomer Renée Lee Rosenberg, MA, is a specialist in vocational counseling, career management, job search, and retirement. Renée is also a licensed mental health counselor (LMHC) with over 25 years of experience helping individuals navigate career change, cope with stress, and achieve successful outcomes and a Certified Five O'Clock Club coach for over 20 years. For more information about Renée, visit her websites RetirementTutor.com and PositivityPro.com. You can also find her Profile on LinkedIn, send her an email at [email protected], or call her office at (212) 924-2117.
More about this author…