If you're reading this – and just graduating from college or only a few years out – here's my reverse bucket-list for success.
It's a short list of items that you may miss unless someone takes the time to explain it to you – or life experience gives you a short course.
1.It's really important to live within your means as much as you can.
Money in the bank and a good credit score are like packing for a trip with lots of clean underwear – if you don't have it you may suffer down the road.
Companies may ask you for information to do a credit check as part of a general background check before you start employment. (If you will be handling money as part of your job, they often want to know how you handle your own. Not paying bills on time, carrying a balance, and ongoing debt can affect your credit rating over time – so you may want to take care to live within your means.)
Tip: There's nothing wrong with shopping smart. (Guess who just scored a $488 designer blazer for $79.99 plus shipping on eBay? You can always shop discount for the good labels.)
A bad credit rating or an event such as bankruptcy or foreclosure can take 7 years to clear!
2.Your friends will be as important to you in your job search as any professional contacts you may have.
Why? It's important to get support from all sides as you apply for jobs. After all, it's a common experience to apply for jobs and not receive any feedback or response from employers. It's similar to being shot down when you're in the dating market – not exactly fun, is it?
A recent study discussed in Forbes says that after searching for a job for 10-12 weeks, people get depressed. And if you get down, it's better to get out and do something – even if you don't feel like it. And who better to help you get out and do something than your friends?
So stay in touch with people, and don't be hard on yourself if you're unemployed and not searching for a job 40 hours a week. Just make sure you're spending at least half your time making connections and following up and applying for leads…
And don't wait to apply for work. A 2011 study of 6600 hires found that half of all job seekers hired applied within the first week a job was listed. So apply early!
3.Don't be afraid that you don't know how to network.
There's a lot of talk about how to network and what you need to do, but in reality…
Networking is something that you've been doing all your life – it's not a foreign language or something you need to enroll in an 8-class-course for. You know how to do it already. It's as simple as asking for directions, advice, or an introduction, saying thank you, and asking how you can help in exchange.
There are lots of job sites with career advice that will make it sound more challenging, but in a nutshell – this is what networking is.
Bottom Line
So that's my reverse bucket-list: live within your means, spend time with your friends, and trust in yourself as you make connections and explore professional opportunities.
Good luck out there, and let us know how we can help!
---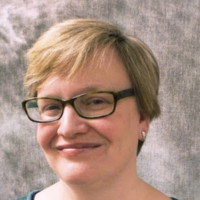 About the author…
E. Chandlee Bryan, M.Ed.(@chandlee) is a career advisor at Dartmouth College. A certified career coach and resume writer, Chandlee's experience includes working as a recruiter, facilitating one of Manhattan's largest job search meetups, and serving as the resume expert for a national Microsoft campaign. She is a co-author of The Twitter Job Search Guide (JIST 2010).
More about this author…