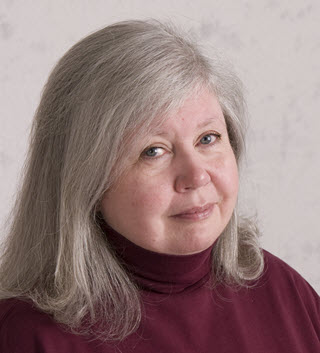 Owner, publisher, and editor of Job-Hunt.org from 1998 until March 2021, Online job search expert Susan P. Joyce, Job-Hunt's Editor and Job Search Technology Expert, has written many articles and ebooks including those listed on this page.
Susan's background is dominated by technology and human resources experience, with a 3 year stint assisting in a research project (focused on understanding long-term unemployment) at MIT's Sloan School of Management as a Visting Scholar.
A former United States Marine Corps intelligence officer, Susan has also worked in HR at Harvard University and in a Boston compensation consulting firm.
In addition, Susan also experienced being part of a massive corporate layoff in 1994 when her employer, information technology powerhouse Digital Equipment Corporation (# 28 on the Fortune 500 in 1994), began its decline into oblivion, cutting loose over 80,000 employees.
Book:
Susan wrote these Job-Hunt Guides (PDF ebooks) and edited all of the other Job-Hunt Job Search Guides:
Articles:
Job Search Technology articles:
⏩ Using LinkedIn:
⏩ Using Google:
⏩ Personal Online Reputation Management:
⏩ Personal Search Engine Optimization:
Additional Job Search Articles:
Susan authored most or all of the articles in these Job-Hunt Guides: