The Job-Hunt Job Search and Career Experts
More than 50 experts share their expertise with Job-Hunt's visitors, including well-known authors, speakers, contributors to other popular publications, and other well-respected experts in their fields.
Expert topics Include:
Interviewing
LinkedIn
Facebook
Resumes
Job Search Networking
Working with Recruiters
Career Change
Boomer Job Search
Veterans Job Search
Federal Government Job Search
Information Technology Job Search
Finance Industry Job search
Personal Branding
Personal Marketing
Social Media & Job Search
Lifestyle-Friendly Careers
Mid-Life Careers
Second-Act Careers
Choose the expert you need from Job-Hunt's list of job search and career experts.  Contct information is provided on each of their Job-Hunt biography pages, linked from the experts list.  Or feel free to contact editor, Susan P. Joyce, for suggestions.  She's happy to help you connect with the appropriate Job-Hunt experts.
Advertisement
Susan P. Joyce, Editor and Publisher of Job-Hunt.org
Susan P. Joyce is Job-Hunt's publisher and editor.  Reach Susan most quickly via email (sjoyce@netability.com) and DM (@JobHuntOrg), or call NETability's main office at (508) 624-6261.
Susan Joyce has been observing, studying, helping, writing and speaking about safe and effective online job search since 1995. Since 1998, she has owned, published, and edited Job-Hunt.org, this award-winning employment portal website. Check out Susan's ebooks and articles.
Veteran of the USMC and 2 Layoffs
Her experience includes working in government (Intelligence Officer, USMC), higher education (Harvard University), a Fortune 50 company (Digital Equipment Corporation), and a start-up, NETability, Inc., the company she founded in 1995. 
Susan's background is information technology, human resources, and intelligence gathering and analysis. She has earned both a BA and an MBA degree, and has also "graduated" (been laid off) from two employers, counting her honorable discharge from the USMC and the layoff by DEC.
Among Job-Hunt's many awards:
2013 Forbes Top 100 Websites for Your Career
Best of the Web/Top Site for Finding Work – Job-Hunt.org is a "Top" or "Best" site for job hunting and careers according respected sources like US News & World Report, Forbes, and PC Magazine.
Some of Susan's and Job-Hunt's visibility:
Contact Susan with questions about:
Smart online job search – leveraging the Internet for a successful job search
Safe online job search – avoiding the scams and traps for the unwary
Online job search – the new rules and new tools
Online reputation management and privacy protection
Social media for job search
Layoff "graduation" (survival and recovery)
Layoff self defense
Safe online job search (protecting privacy and avoiding scams)
Susan has been quoted or Job-Hunt has been referenced in The Wall Street Journal, The New York Times, The Boston Globe, The Los Angeles Times, TIME, FORTUNE, Newsweek, Businessweek Online, and numerous other publications, books, and websites.
---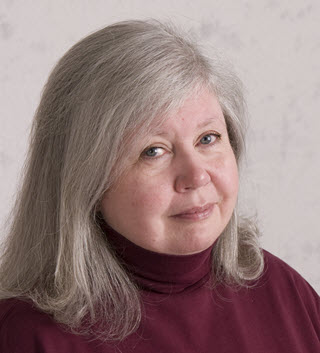 About the author…
Online job search expert Susan P. Joyce has been observing the online job search world and teaching online job search skills since 1995. A veteran of the United States Marine Corps and a recent Visiting Scholar at the MIT Sloan School of Management, Susan is a two-time layoff "graduate" who has worked in human resources at Harvard University and in a compensation consulting firm. Since 1998, Susan has been editor and publisher of Job-Hunt.org. Follow Susan on Twitter at @jobhuntorg and on Facebook, LinkedIn.
More about this author…