With well over 1,000,000 visitors a month in 2019, Job-Hunt is one of the most popular job search advice sites in the world according to Amazon's Alexa.com website rankings based on site traffic.
Since 1998, Job-Hunt has been owned by my company, NETability, Inc.
Job-Hunt.org was originally established in 1993 as a list of online job search resources. The founder was a Stanford graduate student, Dane Spearing, who oirginally set up Job-Hunt on the Stanford University Residential Computers servers — the same servers where Yahoo.com was originally established.
Job-Hunt's Mission
At Job-Hunt, we feel that we have a mission — to provide our visitors with the best information about topics important for a short and successful job search.
We want you to be successful in your job search and to know how to safely create and maintain your online visibility (and reputation) necessary so you will never need to search for a job again.
We want your next job to find you!
Job-Hunt Is Dedicated to Helping Job Seekers
Job-Hunt is dedicated to the millions of people who have had their personal lives disrupted by the loss of a job.
While in 2019 and 2020 (so far), unemployment has been very low in the USA (great!), job loss still happens to good employees, and the rate of unemployment increases and decreases based on what is happening with the employers in your location and also what is happeneing in the world's economy.
So, low unemployment in 2020 is no guarantee of low unemployment in 2020 and beyond.
Whether you are unemployed people or entering/re-entering the job market, finding a job is not necessarily as easy as it once was. Technology has made the process more complex than in the past.
Regardless of your reason for unemployment (fired, laid off, quit, or new to the job market), finding a new job and regaining an income stream is your main goal.
A job loss can be a new beginning as well as an ending.
A career is a journey, not a destination! Don't give up!
I have been laid off twice and, both times, the result was a change in the direction of my career that made me both happier with my work and also increased my income. That result has been achieved by many MANY people who became unemployed. If you are currently unemployed, I wish the same result for you!
Purpose
The purpose of the Job-Hunt.Org website is to provide the best and most up-to-date advice from genuine job search and career experts to help job seekers be successful in their job search.
Through our "Online Job Search Guides" (all FREE for you to use for your job search), we give you the information and advice to help you conduct a smarter and safer job search that will be shorter, too.
From the the Guide to Successful Job Interviews and the Guide to Using LinkedIn for Job Search, to the Guide to Personal SEO, the Guide to Effective Resumes and Cover Letter, and many more Guides, we want you to have the best tools and information available. Check them all out!
Today's job seekers face a wide array of opportunities and hazards based on the technology, the economy, and the needs and practices of employers and recruiters. This is a fast-changing environment with many benefits to all involved and new dangers.
From the beginning, Job-Hunt's focus has been on helping job seekers succeed while avoiding scams and protecting their privacy.
Since 1998, Job-Hunt.org has been owned and edited by me, online job search expert Susan P. Joyce. Since I don't know everything, many experts have contributed their knowledge, writing excellent articles in their areas of expertise. Check them out in the Job-Hunt Experts page.
Job-Hunt Does NOT:
Collect resumes. Don't send us your resume. It will be deleted unread. (Sorry!)
Collect personal information from visitors. Unless you subscribe to our weekly emailed newsletter (with your email address), we do not want to know your name, your address, your cell phone number, your credit card number, or any other personal information about you!We set no cookies, and keep no records of your visits other than generic information about your type of computer and the browser you used — information collected by Google Analytics. Check Job-Hunt's Privacy Policy for more details.
Have job postings. If you want to search through job postings, check out the jobs posted on our excellent sponsors' sites like CareerCast and SeniorJobBank.org (in the column on the right of every page).
Participate in link exchanges or provide reciprocal links. We do not participate in link exchanges. We do not link to a site that links to us for the purpose of getting a link back. We definitely appreciate in-bound links, but we do not exchange links (for pay or for free)!
Send out e-mail with job offers or offers to sell any products or services. We don't send out e-mail with job offers or anything to sell you. If you receive such mail, that appears to be from Job-Hunt, you are receiving mail sent by another party fraudulently pretending to be Job-Hunt.
Job-Hunt Awards and Recognition
Among the many awards, recognition, and quotes about Job-Hunt over the years:
More Information:
If you have any feedback for us, also please send it to this address – feedback@job-hunt.org.
---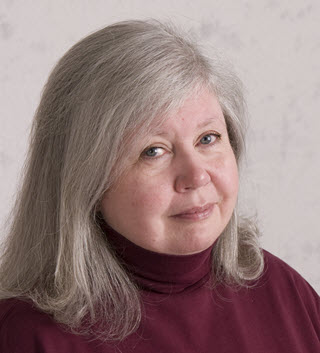 About the author…
Online job search expert Susan P. Joyce has been observing the online job search world and teaching online job search skills since 1995. A veteran of the United States Marine Corps and a recent Visiting Scholar at the MIT Sloan School of Management, Susan is a two-time layoff "graduate" who has worked in human resources at Harvard University and in a compensation consulting firm. Since 1998, Susan has been editor and publisher of Job-Hunt.org. Follow Susan on Twitter at @jobhuntorg and on Facebook, LinkedIn.
More about this author…