Does something smell suspicious when you see that job posting or open an email from an employer or recruiter who has a great opportunity for you?
Too many job postings are fake! You need to know who is really behind this job posting. The recruiter OR the employer's name is required information for you to verify that applying for the job is worth your time.
Job search scams come to you via email, but you also find scams posted on websites as well, from big-name job boards and social networks to a small local employer or recruiter.
If you are unsure of a job opportunity you may find, or that may be sent to you by someone you don't know, use this Sniff Test (below) to verify that the opportunity is real (or not).
Yes, it is a P-I-T-A (as in, a pain-in-the-a…) to do this research, but right now you really don't have other viable options to protect yourself. This is MUCH less expensive and easier to do than cleaning up the mess after your identity has been stolen.
5-Steps to Verify Before You Trust
Avoid job scams by doing this sniff test. Don't take the time and go to the effort to apply for a job posting unless you know it is legitimate.
This is a variation on the old trust-but-verify saying. Trust AFTER you have verified that a job is "real" by being sure that the employer passes this sniff test.
  1. Who Is the Employer or Recruiter?  
Be very cautious if there is no employer or recruiter name associated with the job posting. Independent recruiters often legitimately recruit for employers, but the recruiter should provide you with their own name and contact information (which you must verify).
Recruiters may not tell you who the employer is because they are afraid you will go directly to the employer, eliminating their commission for finding you. But, legitimate recruiters have no need to protect their name from you.
  Check the email address or website domain name.  

A posting should have an email address or link for responding. Check to see if that is a legitimate domain name (more below).

If the posting came via email, check the From: address. Is it a real person or is it someone using a Gmail or other relatively anonymous and generic email provider. Should an employer be named in the posting, the From: address should agree with that name or be clear that it is a third party recruiter representing the employer.

  Check the phone number if no email address or website domain name is given.  

Do the phone number lookup below before calling the employer. Once you have called them, they have your phone number, so verify the posting and employer or contact first.
Do NOT respond until you know the employer or the recruiter is legitimate!
  2. What Does Google Know About This Employer or Recruiter?  
Google the employer's or recruiting company's name, address, and phone number, or other contact information you have, to see what you find.
If they have a Website, Google should find it for you.
However, do NOT automatically trust them because they have a Website (see # 3, below)!
  Employer/recruiter name look-up:  

Search for the employer's name by putting the name inside double quotes, like this "Smith Company Inc." (if Smith Company Inc. was the employer you are trying to find).

If the only results from that search are job postings on many different job boards, that is a very bad indicator. A legitimate company, to stay in business, must have more of a presence on the Web than just job postings.

NOTE: Be sure that you match the exact spelling and wording in your query! "Smith's Restaurants" and "Bill Smith's Restaurants" may or MAY NOT be the same organization.

And, SmithsRestaurants.com, SmithsRestaurantsInc.com, and SmithsRestaurants.net may – or may NOT – be owned by the same organization. One could be real. Two could be real. All could be real, but unrelated. Or one could be real and the others could be bogus, pretending to be the real one.  You won't know unless you check.

  Phone number look-up:  

If they've given you a phone number, Google the phone number to see what Google can tell you about them and to see where else that phone number appears.

If Google doesn't know about the phone number, it is on a website listing sources of annoying phone calls, or it shows up on a completely unrelated list of phone numbers (e.g., dial-in numbers for an Internet service provider), do NOT trust it or the job posting or the job posting source.

  Address look-up: 

If they've given you an address, Google the address to see what Google can tell you about it. If Google has the address in its database, check Google Maps to see what it shows you – a business district, a cemetery, or an empty field. Google isn't always right, so double-check with SuperPages (see # 3 below).

  Social media presence: 

Check for a company page on LinkedIn, Facebook, or your other favorite social networks. Be very cautious if you find NOTHING for THIS employer or recruiter (with same name and location).
For more tips, read 50 Google Searches to Avoid Layoffs and Bad Employers.
  3. Who and Where Are They?  
Once you are positive you have a name match, look for concrete, verifiable contact information on the website, on the home page or on Contact or About pages – a street, city, state, and Zip plus a non-800 phone number.
A form for you to complete on their website, telling you nothing about them, is NOT sufficient "contact" information.
A link that opens up a new email message from you tells you nothing about them and is NOT contact information.
If you only have an email message from them, look for contact information in the signature space at the bottom of the message. If there is nothing or only a phone number, do NOT assume that the requestor is legitimate. IF there is information, verify it (more below) before responding.
  4. Does a Legitimate 3rd Party Directory Have Them Listed?  
Do a quick look-up using the company name on Hoovers.com, SuperPages.com, or the Better Business Bureau to see if the address and/or phone number for the employer or recruiter are listed. Compare with the job posting or the website to confirm that the contact information belongs to the employer or recruiter.
  5. Is the Email Address Associated with Who They Say They Are?  
If there is an email address for response, check to be sure it is from the employer's domain name, e.g. HR [or recruiting or a person's name]@[employer-name].com but NOT [employer-name]@gmail.com, [employer-name]@yahoo.com, or [employer-name]@ some other public email provider.
Take Job-Hunt's "Scam/Phish Proof Quiz" and read the "Understanding Domain Names" article to be sure you understand how domain names and email addresses work.
Or, Contact the Employer Directly
If you still aren't sure that the job is legitimate, contact the employer, using the SuperPages.com or Hoovers.com official contact information, to confirm that the opportunity is real.
If they haven't posted the job, they will appreciate knowing that someone is abusing their name and identity. If they have posted the job, you'll get a chance to talk with them to see if it's still open and how friendly they sound.
Bottom Line
If the situation doesn't feel right to you, follow your instincts and walk away from the opportunity. It may be your smartest move.
Typical Online Job Scams:
More About Spotting Scam Jobs:
---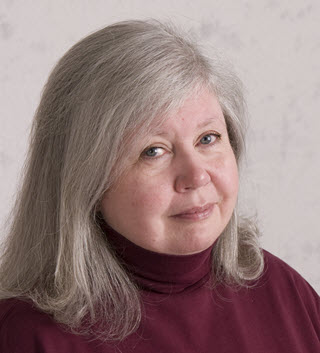 About the author…
Online job search expert Susan P. Joyce has been observing the online job search world and teaching online job search skills since 1995. A veteran of the United States Marine Corps and a recent Visiting Scholar at the MIT Sloan School of Management, Susan is a two-time layoff "graduate" who has worked in human resources at Harvard University and in a compensation consulting firm. Since 1998, Susan has been editor and publisher of Job-Hunt.org. Follow Susan on Twitter at @jobhuntorg and on Facebook, LinkedIn.
More about this author…