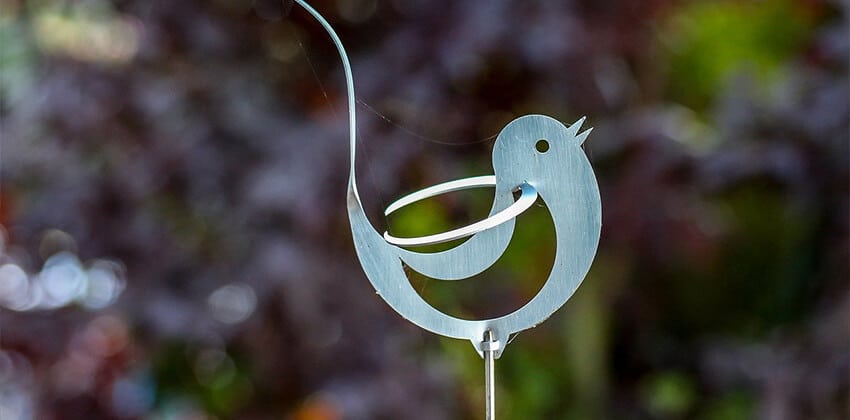 Twitter can be an excellent resource for your job search, introducing you to new people, organizations, ideas, and, of course, jobs. Twitter also provides you with a valuable tool – used correctly, of course – for building your online reputation and bringing you to the attention of employers and recruiters.
A couple of years ago, I had the honor of speaking to a very smart, and congenial, group of professional women at the New Hampshire Women in Higher Education Leadership (NHWHEL). My topic was 21st century job search and career management, so – of course – I spoke about Twitter.
I encouraged my audience to focus on tweeting "on brand" for their careers. Near the end of the talk, one of the questions focused on what an on-brand tweet would look like – what it would contain and how it would be worded. That's when I realized I had a gaping hole in my presentation.
What is "on-brand" for your career?
Using myself as an example, "on-brand" for me is simple: providing solid, relevant information about job search. So, I look for good, relevant articles to share and good tweets to re-tweet. Hopefully, my tweets are all good enough to be re-tweeted by others, hopefully.
"On-brand" for someone interested in movies could be tweets about new movies (reviews and announcements of new releases), movies going into production, movies under consideration, books that would be great movies, books that would be terrible movies, directors, actors, box office trends, protecting copyright, etc.
"On-brand" for someone interested in restaurants would be tweets about new restaurants, new recipes, maybe new foods, etc.
I try to focus on the positive rather than the negative in my tweets, but it's a personal choice. Do remember that people are picking up "signals" about your personality in your tweets, and may be put off if many of your tweets come across as negative or angry. Few employers want to add a negative person to their staff.
What is NOT on-brand for you career?
Tweets that are NOT related to your career: what you ate, what your kids are doing, what your pets are doing, vacation plans, that annoying neighbor, your favorite NFL team, and so on. Those kind of tweets can certainly be considered "sharing" and "conversational," but not really on-brand for most of us, unless your brand is related to kids, pets, vacations, etc.
If you MUST tweet about topics that are not "on-brand" for you, set up a recreational or personal Twitter account for those tweets.
When I'm presenting my brand, I'm careful about what irrelevant information I share because I think my Followers view the off-brand tweets as "noise." They're worried about their careers, their job search, their jobs, and, while I may find my pets fascinating, most people won't find tweets about them to be relevant to what they want and expect from me.
Finding on-brand information to share
I find information by:
Twitter (of course!) – a wonderful source of information.
Visiting the sites I regularly read to stay up to date.
Checking Google and the Google Alerts I have set up to send me daily updates of news and blog posts on specific keyword phrases. (See Setting Up Google Alerts for details.)
Reading the emailed alerts that many online news sources provide.
Checking the emailed newsletters I receive.
LinkedIn.
Articles or blog posts you have written or friends and colleagues have written.
If you have your own blog or writing to promote, tweeting only about your activities seems rather self-centered. Tweet at least 50% of the time about other great content you have found that is on-brand for you and worth sharing with your followers.
Structuring your tweets
When I find a good article that I want to share, this is what I do:
Structure the tweet so that to the appropriate length (Twitter shows you how many spaces are open).
Start with the article title, perhaps shortened, if necessary, or an interesting point in the article.
Plug in the article's URL – Twitter will automatically shorten the URL so it will fit. Look at the character count to see how many characters you have left.
Add the author's name. To find people and companies, use the "Find friends" search. It is at the bottom of one of the boxes to the left of the tweet stream in the center of the Twitter page.
Add the publication where it appeared, prefaced by "via" or "in" like this – via @NYTimes).
Finish with appropriate hashtags, which in my case are usually #jobsearch #jobhunting, #LinkedIn (which can also be #in), whatever is appropriate for you.
If you are tweeting about an article, be sure to give credit to the writer, and, if there is room, also credit the source, like the writer's blog or the publication where the article appeared. This makes it clear who deserves the credit for the article, and also often brings you to their attention, which is a great way to grow your Twitter network.
Bottom Line
View your professional tweet stream as your own personal AP Newswire about your profession. It can help you build and expand your brand. And a strong brand is great for your career! It's only too late for you if you don't start now.
---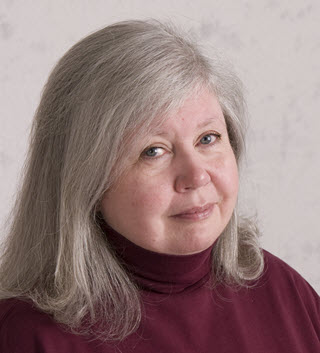 About the author…
Online job search expert Susan P. Joyce has been observing the online job search world and teaching online job search skills since 1995. A veteran of the United States Marine Corps and a recent Visiting Scholar at the MIT Sloan School of Management, Susan is a two-time layoff "graduate" who has worked in human resources at Harvard University and in a compensation consulting firm. Since 1998, Susan has been editor and publisher of Job-Hunt.org. Follow Susan on Twitter at @jobhuntorg and on Facebook, LinkedIn.
More about this author…