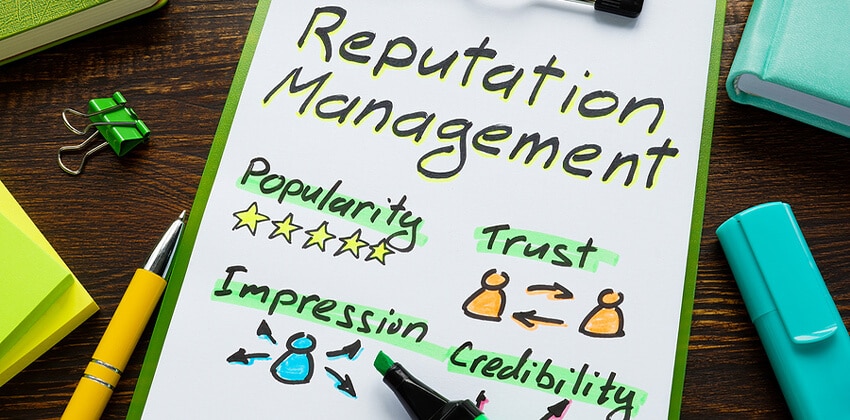 One of the best tools for managing your online reputation is your LinkedIn Profile and other activities on LinkedIn.
LinkedIn is usually at the very top of the first page of Google search results in a search for most names.
And, what is at the top of the first page of Google search results is very important because few people look below the top five results.
I wish I owned stock in LinkedIn or was paid by them to write these articles, because a well-done LinkedIn Profile is unavoidable for the vast majority of us.
5 Steps to Leverage LinkedIn for Reputation Management
LinkedIn is not optional for most professionals, of every age and in most every field. Be carefully and professionally visible in LinkedIn.
  1. Carefully choose the best version of your name for your LinkedIn Profile.  
For your job search and career, your name tops the list of important keywords.
Assume that you will be Googled by an employer. Recent studies have shown that over 90% of employers are Googling job applicants. If they find something they don't like — or if they find nothing at all about you — they move on to the next candidate because, currently, they have many to choose from.
A credible LinkedIn Profile starts with a "clean" version of your name, so you have a foundation that employers will find acceptable when they Google your name from a job application.
Read The Best Version of Your Name for Your Job Search to understand how to find and choose a version of your name to avoid mistaken online identity.
Practice "Defensive Googling" so that you know what is visible online in association with your name and can adjust if something bad happens associated with your name. This is a continuing issue for all of us.
  2. Meet LinkedIn's "All Star Profile" Requirements  
A complete Profile has greatly increased visibility in search results inside of LinkedIn, bringing you to the attention of more recruiters and employers.
An incomplete Profile may hurt your job search because they are typically skimpy, lacking important keywords and relevant information. A skimpy Profile also makes you look out-of-date or clueless.
An incomplete Profile may still show up near the top of Google search results, but it won't help your job search inside LinkedIn.
All Star Profile requirements include:
Connections The minimum for All Star is 50 connections. Your visibility inside of LinkedIn is limited by the number of connections you have. so the more connections you have, the more visible you are in LinkedIn search results.
Skills & EndorsementsYou must be endorsed for at least 5 skills to meet the All Star requirements, so Do NOT ignore the Skills and Endorsements section! Skills are the first search criteria used by recruiters searching LinkedIn for qualified job candidates. [Read How to Leverage Skills & Endorsements.]
  3. Include your best keywords in your Profile.  
Once you have chosen the best version of your name to use for your job search (in number 1 above), focus on the keywords that describe you best.
Be sure to include the "right" keywords for you, focused on your target job and employers.
Go through How to Double (or Triple) Your LinkedIn Visitor Traffic with the Right Keywords, The Top 25 Keywords for Your Job Search and 10 Steps to Better Ranking in LinkedIn Search for more details.
Should you describe yourself as a "Certified PMP" or as "PMP Certified" in your LinkedIn Profile? A search through a large job board or your target employers' career sites will show you which is best vs. which will make you invisible. Research your target employers' career sites or a big collection of jobs like Google for Jobs or Indeed.com. See the terms the employers use in their job description to know which terms are the best for you to use.
[Related: Choosing the Best Keywords for Your LinkedIn Profile explains how to find the best terms for you.]
  4. Add Credibility to Your LinkedIn Profile  
You can have a pretty skimpy Profile that meets the "All-Star" requirements, so don't stop there! A skimpy Profile tells the world that you don't "get" how important LinkedIn is, and you don't understand how to leverage it, even for yourself. So, you probably are not very up-to-date with how business operates now.
The Experience Section
When you describe those current and past positions in the Experience section of your LinkedIn Profile, don't stop with the job title, dates, and employer name.
Don't simply list dates, employer names, and job titles. Describe each job, particularly the aspects of the job that demonstrate your hard work and professional growth and accomplishments. Add useful information that will help an employer or recruiter understand what you really did, and LinkedIn offers you 2,000 spaces to use for that information for each job:
Description of each job, including quantified accomplishments and responsibilitiesFor example: "Senior Team Leader, reporting to the Director of Customer Operations, led a 5-member team ensuring the quality of service received by This Example Corp's 2,000,000 users. Lead the Customer Response team to improve the customer satisfaction rate by over 15% the first year while reducing costs by 25%." (great keyword placement, too!)
A list of your accomplishments (quantified!)for each jobContinuing the example above, focus on your accomplishments, like this:

Led the team to beat the team goals every year for my 3 years in the job.
Exceeded the quality standards by at least 5% every year, and 8% in 2012.
More, as appropriate…

A description of EACH employer that focuses on how great/important that employer was in some wayThis Example Corporation, Inc. is a Fortune 500 company with world-wide revenue of $2.7 billion, net income of $6.5 million, and 21,500 employees in 2012. Grew the user base from 1,500,000 users to 2,000,000 users while I was there, generating record profits, and a customer retention rate 50% higher than the national average for This Example Corp's sector.
Yes, this involves bragging about yourself and your current and/or former employer. If you don't, few people will understand how well you did your job or how important your employer was (and how much you could have learned by working there).
Read Grab Employer Interest (and LinkedIn Traffic) with Your Success Stories for more tips.
Recommendations
Recommendations add credibility to your LinkedIn Profile. They are typically short and specific and provide "proof" that you can do what you claim you can do. Potential employers and others take them seriously.
LinkedIn ranks them by date placing the two newest at the top of the section of your Profile with the remainder visible when clicked.
The About Section
LinkedIn offers a generous amount of space in the About section for you to paint a picture of your accomplishments, skills, and experience. When you have created strong descriptions of each job in the Experience section, as in the example above, pull relevant sections from all your jobs to create a strong Summary section.
If you are unemployed, use the About to make your qualifications for your target job very clear to recruiters and potential employers.
If you are employed, use the About section to attract potential clients and/or business partners in support of your employer's business.
If you are over 50, best practice is not to include more than the last 15 years of experience, but you can include older important and relevant accomplishments in the About section.
Read 5 Secrets to a Knockout LinkedIn Profile for great tips on making the Summary section of your Profile impressive.
  5. Be Active and Visible on LinkedIn  
You aren't done with LinkedIn when you have a complete Profile with all of your keywords. LinkedIn offers countless ways to be visible to employers and recruiters, including:
Expand Your Network of Connections

The more connections you have, the more visible you are in LinkedIn search results — a key method of being visible to recruiters, employers, potential clients, and other useful members of your professional network. So, don't stop at the minimum of 50 connections. Aim for the 500+ mark, and then keep going. This is the perfect professional network for people who are uncomfortable with in-person networking!

Be Professional

LinkedIn is a professional network. Keep your participation professional or you may limit the opportunities LinkedIn could provide you.

Use good grammar and spellcheck everything you post to demonstrate those "excellent communications skills" we all claim. In addition, don't be nasty or cranky on LinkedIn, even in comments in private Groups.

Don't complain about "evil" recruiters or employers or how unfair some process or employer is. Don't even promote your favorite football team or political candidate unless your profession is football or politics.

Create LinkedIn Posts

Every week, create at least one "post" by sharing something from your LinkedIn home page. In your post, ask a good question, share your ideas (about your job, industry, or something relevant and professional for you), share someone else's post, or share a link to relevant information.

On a daily basis, "Like" someone's post or their comment on a post or on a discussion in a LinkedIn Group.

Find updates by people you "follow" on LinkedIn on your LinkedIn home page your connections currently on your LinkedIn home page, or on the "Activity" section of someone's Profile to see what they have shared.

Participate in LinkedIn Groups

The current maximum number of Groups any member can join is 100, but the average is far smaller. To be most effective in LinkedIn, hit that maximum. You don't need to spend time in each Group every day or week, but being a member of a Group makes it easier for Group members (like recruiters) to find you.

If you participate in Group discussions, you can demonstrate your knowledge and expertise — post great articles relevant to the Group's topic (whether or not you have written them). Make intelligent comments on discussions that others have posted.
LinkedIn offers many opportunities to showcase your knowledge and expertise. You will also be demonstrating your professionalism, your attitude toward others, and quite a bit of your personality. So "play nice" — Mom was right, as usual.
NEXT: How to Engage More Recruiters and Employers with LinkedIn Groups
The Bottom Line on Managing Your Personal Reputation
LinkedIn is the core and a major support for your online reputation. Protect it, and treat it with respect!
LinkedIn is not a job board where you can post a resume and leave. Your LinkedIn Profile should show much more about you than your resume!
LinkedIn is NOT Facebook. Don't post anything on LinkedIn that you wouldn't want your current or future boss to see.
LinkedIn is also not a social network where you want to limit access to your Profile — it is the exact opposite — LinkedIn visibility, as wide as possible, is what you want, in fact.
Read 12 Steps to Outrank Your Competitors in LinkedIn Search in 2020 (Personal LinkedIn SEO) for more information about being appropriately and effectively visible in LinkedIn.
More About Managing Your Online Reputation
---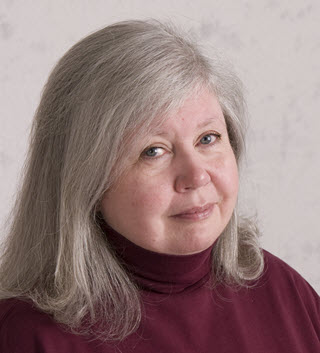 About the author…
Online job search expert Susan P. Joyce has been observing the online job search world and teaching online job search skills since 1995. A veteran of the United States Marine Corps and a recent Visiting Scholar at the MIT Sloan School of Management, Susan is a two-time layoff "graduate" who has worked in human resources at Harvard University and in a compensation consulting firm. Since 1998, Susan has been editor and publisher of Job-Hunt.org. Follow Susan on Twitter at @jobhuntorg and on Facebook, LinkedIn.
More about this author…