One of the most important keys to a successful job search today is to be visible — in a positive way — online.
Why is positive online visibility a requirement for successful job search (and careers) today?
Online reputation management is required today because we all use search engines for research and, certainly, employers use it intensely because a "bad hire" is an expensive mistake they want to avoid.
Understand that while you can strongly influence your reputation online, you cannot completely control it.
Google and the other search engines, social media, other websites, and other individuals can — and will — impact your reputation.
Today, managing your online reputation is NOT optional!
Because employers and recruiters are relentlessly searching the Internet in general and social media in particular:
To find candidates qualified for their job openings.
To learn more about the job applicants and job candidates who have applied for their jobs.
To see how current employees are presenting themselves and their employer, which can greatly impact careers.
To be hired, you must be found by employers, and what they find must support the "facts" on your resume or application and demonstrate that you are a solid candidate for the job.
Having No Online Reputation Is NOT a Good Option
According to a 2018 survey of hiring managers and human resources managers by CareerBuilder, a job seeker who has no online visibility is handicapped in their job search:
66% of employers say they use search engines to conduct their research on potential job candidates.
Nearly half of employers (47%) say that if they cannot find examples of a job candidate's personality and work online, they are less likely to call that person in for an interview.
20% of employers ignore people when they cannot find candidate-provided information online.
Being invisible means a much longer job search for most jobs. For the reasons, read on…
If you are invisible, employers will find information about you provided by others, including public records. And, they will assume you are out-of-date or hiding something.
Without having a solid online reputation (leveraging the sites like those listed below), your applications and resumes will be ignored.
Information Aggregators Share or Sell YOUR Private Information
When you do not create and manage your own visibility filling in the top page of Google search results, the information aggregator listings will fill the first page of search results on a search for your name. (Most people do not look past the first page of search results.)
Employers will click on those aggregator listings because they provide information that they cannot — or would not — ask you!
The problem that creates? The aggregators share very personal information about you that they have collected from publicly-available information collected, stored, and made available by government entities. They also collect information from your social media accounts, like Facebook.
Birthdays are not usually protected and are visible even in search results. Frequently, the most sensitive information is available only to people who will pay a price to see it.
This information available may include the following:
Members of your family (sometimes with the ages)
Current and previous employers
Contact information
Lawsuits and liens
Court and arrest records
The size of your mortgage (if you have one).
The value of your home (if owned).
Other information, particularly birthdates, are also collected from sites like Facebook.com. When they have your birthdate, these sites typically calculate your age for visitors.
Someone Else May Be Damaging Your Online Reputation
If you are not paying attention, your job search and career can be negatively impacted.
Does someone else with the same name dominate the first page of search results?
Has someone else with the same name you use done something that causes potential employers to reject your application because they do not know you are not that person?
Do you present an unprofessional image with cranky, unprofessional, or destructive behavior online?
Fortunately, you have many options today to create and to manage your reputation. Unfortunately, if you are not careful, you can hurt your standing as easily as you can help it. So, take care in what you do online.
2 Steps to Manage Your Online Reputation
An effective online presence requires both a very good offense as well as a defense.
FIRST: A Good Offense Is Required
The key to a good offense today is being appropriately visible in Google search results. Today, this usually means:
Your LinkedIn Profile
Your Twitter account
Your Facebook account (careful!)
Your blog or your articles published online on other sites
Other online visibility you have created
Those entries usually push the information aggregator sites off the first page of Google search results, and most searchers do not look beyond the top few entries on the first page of results.
If results you have created are not easily found there, the aggregator sites will be found, making you "invisible."
If entries you have created are not found in a Google search, information aggregator entries fill the first page of Google search results, often including your birthdate.
In addition, employers make negative assumptions about your understanding of how to leverage the internet for work and about how up-to-date you are with today's basic technology tools like email, search engines, and social media.
Use One Version of Your Name for ALL of Your Professional Visibility!
Starting with your LinkedIn Profile, claim your name, and then consistently use that version of your name for all of your professional visibility.
Choose the "cleanest" version of your name for your professional persona, and then use that name consistently for your professional social media profiles, your resumes and job applications, your business cards, your meeting name tags, etc.
Do NOT be William A. Jones on your resumes and application but Will Jones on LinkedIn. Employers and recruiters research job applicants online, to confirm their qualifications.
Using different versions of your name will make it difficult for employers to "connect the dots" to find your LinkedIn Profile (a public and, therefore, trusted source of information). Not being able to confirm your qualifications will hurt your chances at the job.
If you must rant online about sports, politics, religion, etc. do it with a different name (and email address). [See: Your Most Important Keywords.]
If possible, purchase your name as a .com domain name, and use it for your professional email, or just to keep someone else from using it.
Build Your Professional Visibility
Using your professional name (above), set up and maintain a good online presence in the usual sites. These provide credibility:
1. LinkedIn.com
Both powerful and effective as well as nearly unavoidable. This is the "happy hunting ground" for most recruiters seeking good job candidates. If you do nothing else, create and maintain a solid LinkedIn Profile.
Be sure to make your LinkedIn Profile "public" both inside and outside of LinkedIn in your privacy settings so recruiters who search LinkedIn members using Google will see your Profile. [More info: LinkedIn for Personal Online Reputation Management.]
2. Facebook.com
Facebook is the largest and most popular social network and is searched often by employers and recruiters. But Facebook is not really a "professional" social network.
So, if you use the same name for your Facebook account as you use in your job search, use Facebook very carefully, paying close attention to your privacy settings! No stupid photos/videos or nasty comments. [More info: Facebook for Job Search.]
3. Twitter.com
Like LinkedIn, Twitter has very good visibility with Google. So what you post on Twitter will be noted by Google, so post carefully. [More info: Twitter for Job Search.]
Depending on your field, you should build professional visibility on other social media relevant to your profession.
Demonstrate Your Knowledge and Expertise
Using your professional name, demonstrate your knowledge, expertise, and communications skills. Except for LinkedIn, your use of these sites is optional. Use these sites as appropriate and comfortable for you:
1. LinkedIn Activity
Whether or not you have your own blog, making interesting posts on LinkedIn, "tagging" your LinkedIn connections (add their name to your posts with the @ sign in front of it, then choose the right person from the options LinkedIn provides). Share good information and ask good questions in your posts.
Comment carefully and professionally on other's posts and articles. "Like" and "Share" good posts made by others. As appropriate, include LinkedIn "tags" of your appropriate connections.
2. LinkedIn Articles
If you do not have your own blog, post carefully-written, thoughtful articles on LinkedIn. Share relevant information for your field or industry. Write useful articles, demonstrating your ability to write well.
These articles are much more effective than claiming to be a "good communicator" in your profile and resumes.
3. SlideShare.net
SlideShare is owned by LinkedIn, so it integrates well with LinkedIn. Post your articles as well as presentations (like PowerPoint) on your SlideShare account.
4. YouTube.com
YouTube is owned by Google, so the videos you make visible on YouTube will also be visible in Google (careful!). If video is your "thing" more than writing, YouTube is a great venue, and you'll be able to call yourself a producer or director on your resume and LinkedIn Profile.
Establish your own "YouTube Channel" to build a profile and connect your videos to your website or other professional profile.
5. Quora.com
People post questions on Quora on millions of topics, and they are hoping for someone to provide a complete, comprehensible, actionable answer.
If you can answer a question, post a complete, well-written, and easily understood response. Your answer may receive "up votes" (sometimes in the thousands) by Quora's millions of visitors.
The best answers are picked up and published by sites like Mashable, Inc.com, Slate.com, and many more, so visibility can be quite wide. Be sure to set up a complete Quora profile!
Sites similar to Quora include Reddit, StackOverflow (IT focused), and Yahoo Answers. Use the one (or ones) most comfortable for you.
6. Amazon.com
You can write a very short book for Amazon, publish it on Kindle, and set up your Amazon author page. Nothing defines you as an expert like writing a book on a topic.
Go to Kindle Direct Publishing (KDP) on the Amazon.com website to publish your Kindle book. (You'll need a properly formatted Word document and a cover image.) The good news is that you'll also get paid when someone buys your book!
You are also entitled to add "author" to your LinkedIn Professional Headline and Work Experience! Be sure to set up a complete Amazon profile, including your photo (from LinkedIn) plus links to your website (if any) or your LinkedIn Profile!
7. Pinterest.com
Pinterest is growing in popularity and is a great site to use if you are not excited about writing. Post your photos, and grow your visibility. Be sure to add "photographer" to your LinkedIn Profile and resumes.
8. Instagram
One of the most popular social media sites, use your Instagram account to build your professional image. Consider it to be a visual representation of your personal and professional interests.
9. YourName.com (or .me, .info, .us, .ca, etc.)
Grab your name online! Register your name as a domain name (as a .com, .me, or other top level domain name that is appropriate for you). The domain registrar will charge an annual fee, usually less than $25/year. In the USA, Tucows.com and GoDaddy.com are 2 of the top registrars.
You can use the domain name for email and, for an additional monthly hosting fee, set up a website like a WordPress blog where you can post articles. If you do create a website, be sure to set up a complete profile, like an online resume on steroids.
Many other options exist and more will develop in the future. Just be sure to keep your personal and your professional personas separate. Do be VERY careful about sharing sensitive information from a current, or even a former, employer.
SECOND: A Good Defense Is Essential
Pay attention to what Google, LinkedIn, Facebook, and other sites show the world about you (or about someone with the same name you have). I know too many job seekers who had a tough job search until they discovered (and fixed) personal reputation problems which were really mistaken online identity situations:
One job seeker was using the same name as a disbarred attorney in the same state.
Another was using the same name as a dead porn star.
A third job seeker was using the same name as someone living nearby who was a registered sex offender.
Until those job seekers adjusted their public names to differentiate themselves from their negative doppelgangers, they were ignored by employers. Few businesses want to hire someone who might break the law or cause other disruptions.
Those employers who received an application from the deceased porn star did not take the applications seriously (clearly a joke, right?).
These kinds of situations can pop up overnight as someone becomes a person employers would avoid hiring. Unless you are paying attention, you will not know what is visible.
Not surprisingly, since Google is the key to being visible to potential employers and recruiters (your "offense"), Google is also an essential part of your defense.
1. Practice Defensive Googling
Know what is visible online associated with your name, whether or not the person involved is actually you. Search Google for your professional name on a weekly basis. Check the first 3 pages of search results to see what you find. Be wary of invisibility. Also be wary of mistaken online identity. [See: Defensive Googling for details.]
NOTE: Even if the visibility is about someone else who has the same name you do, pay attention! Employers will NOT automatically know it is not you!
As described above, your reputation and job search can be damaged by someone using the same name. Unless you are aware of the situation, you will not be able to separate yourself from that person's actions or address any issues with potential employers.
Also periodically check the search results on Bing, DuckDuckGo, and Yahoo, too.
2. Monitor Your Reputation with Google Alerts
In addition to the offense described above, be sure to monitor what is going on related to you and/or your name as your first line of defense. Set up Google Alerts to monitor your name. Google Alerts can also monitor other important information related to your job search.
[Also, see 50 Google Searches to Avoid Layoffs and Bad Employers to learn about potential employers.]
The Bottom Line:
Monitoring and managing your online reputation is not optional today. Pay attention to your reputation, using defensive Googling and Google Alerts, and work on building and maintaining your reputation. Start with LinkedIn, the foundation for most professional visibility and trusted by most employers and recruiters.
More Information
---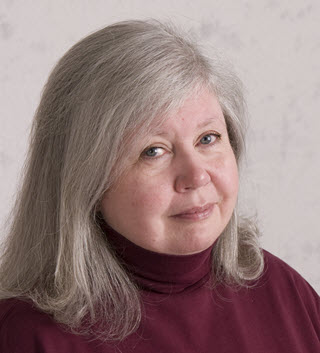 About the author…
Online job search expert Susan P. Joyce has been observing the online job search world and teaching online job search skills since 1995. A veteran of the United States Marine Corps and a recent Visiting Scholar at the MIT Sloan School of Management, Susan is a two-time layoff "graduate" who has worked in human resources at Harvard University and in a compensation consulting firm. Since 1998, Susan has been editor and publisher of Job-Hunt.org. Follow Susan on Twitter at @jobhuntorg and on Facebook, LinkedIn.
More about this author…