Your name is one of the most important keyword phrases for your job search and your career.
Most employers Google the names on job applications and resumes, and if they find someone else they wouldn't consider hiring, your job search is in trouble.
Consequently, a new and very serious problem has developed: mistaken online identity.
Someone else's misbehavior or bad reputation may be ruining opportunities for you when an employer finds that person when they search online, and that person is someone they wouldn't want to hire.
4 Do's Plus 1 Do NOT to Find and Claim Your Professional "Screen" Name
The name you use professionally is just as important to you in many ways as a "screen name" is to an actor or actress.
A 2018 CareerBuilder survey * revealed that 22% of employers rejected job candidates if the candidate's screen name was unprofessional.
Your screen name identifies you to employers, recruiters, members of your network, and anyone else involved in your professional life, including clients, customers, and suppliers.
Your screen name needs to be:
"Clean" — nothing associated with it that would scare off an employer, at least not in your current location.
As unique as possible, to minimize confusing you with others who have the same, or very similar, names.
Related as closely as possible to your real name.
Separate from the name you use for your political, religious, sports, or other rants or for your other online activities that might negatively impact your job search.
If you aren't using the same name for all of your online professional activity, you are blurring your online reputation and weakening your online visibility and personal brand.
1. DO: Research Versions of Your Name Online
Research your name on Google, Bing, Yahoo, LinkedIn, and Facebook.
Didn't find anyone else using your name? Lucky you! Claim your name on your LinkedIn Profile, including the customized LinkedIn URL for your Profile. You're done. Congratulations!
Most of us find other people who have the same or very similar names and are currently using those same/similar names online. If that's what you find, too, evaluate what you find to determine which version of your name is the best professional screen name for you.
What do you find on Google and Bing searches?

Do you find anyone who has done something an employer would consider inappropriate, from posting racy photos of themselves or writing racist blog posts to tax evasion, drunk driving, or murder? If you do, make note of the name(s) used by that person/people, so you can avoid using those names.

Do you find anyone with the same name who is so well-known that they knock you down in the Google search results 5 pages, like a famous athlete, actor, or politician? If you do, make a note of the name used by that person, so you can avoid it.

What do you find on LinkedIn, Facebook, and Twitter searches?

Again, you are looking for the versions of your name used by people who could be confused with you by anyone who doesn't know what you look like or where you are located.

Be particularly careful of someone who is very active on Facebook in a way that would not reflect well on someone in your profession or working for your target employers — posting photos of drinking parties or activities that break the law (using illegal drugs, for example).

Make a note of the versions of your name used by those people so you can add them to the list of names that can cause you a problem in your job search.
Now you have a starting point for choosing your name.
2. DO: Choose the Best Version of Your Name
This won't change the name your family and close friends call you. It won't change the name on your birth or marriage certificate or other legal documents. But it will change the name used for your professional presence online.
NOTE: This does not mean you will be changing your "legal name" — only your public name.
Options to modify your name so it will be unique to you include:
Add your middle initial or middle name to your public name.
So, "Edward Smith" becomes "Edward J. Smith."
If you are a married woman using your spouse's last name, use your maiden name as a middle name.
For example, changing "Mary Smith" to "Mary Miller Smith" assuming that Miller is the maiden name. Use the "Former Name" field in LinkedIn becoming, on LinkedIn, "Mary (Miller) Smith."
Change the version of your first name used.
For example, "Susan" becomes "Sue" or "Jim" becomes "James."
Replace your first name with an initial.
For example, changing "Mary Jane Smith" into "M. Jane Smith."
Add your confirmation or other family version of your name.
For example,turn "Mary Jane Smith" into "Mary Jane Cecilia Smith."
Add your nickname to your name.
So, become "Edward (Ed) Jones."
If you are a married woman using your maiden name, add your husband's last name with a hyphen.
So, "Mary J. Smith" becomes "Mary J. Smith-Brown."
CAUTION with additions to your name like Jr. or PMP:
Adding suffixes to your name can be problematic because the various systems which store names may not be able to save the suffix as a separate field. As a result, suffixes will occasionally (or often) be lost or ignored. They may even, in some relatively rare situations, replace your last name with the suffix, changing Ed Smith, Jr. to Ed Jr. OOPS!
LinkedIn doesn't have a suffix field but does encourage suffixes, certifications, and degrees to be added to the "Last Name" field of the Profile. With the current dominance of LinkedIn, adding the information to your LinkedIn Profile will probably be sufficient.
If you are a man, you may add a suffix at the end of your name, like "Sr." or "Jr."
So, "Edward J. Smith" becomes "Edward J. Smith, Sr." or whatever is accurate and appropriate for you.
Some people add a degree or professional designation to the end of their names.
For example, "Mary Smith" becomes "Mary Smith, MBA" and "Edward Jones" becomes "Edward Jones, PMP" assuming that Mary has earned an MBA and Edward Jones does, in fact, hold the Project Management Professional certification.
As much as possible, you need to differentiate yourself from others with similar names, but your family and friends don't need to change.
3. DO: Claim the Best Name with Your LinkedIn Profile
A Google search on almost anyone's name will turn up many results, but at the top of the first page of results is usually that name on LinkedIn. So, claim your name on your LinkedIn Profile by simply editing the name in your existing Profile.
If you can, grab the customized LinkedIn URL that contains that name.
LinkedIn allows you to specify a "Former" name, which is great if your last name has changed a few times.
That can be very helpful for people who knew you before your marriage.
4. DO: Use that Version of Your Name for Your Job Search and Career
That name is your professional identity. Use it consistently online and off-line in your:
LinkedIn Profile and other professional social media visibility
Business/networking cards
Resumes and cover letters and all of your job search related documents
Job applications
Professional association memberships and other professional visibility
Meeting name tags and speaker bios
Be sure that — when an employer or recruiter does a search on the name on your resume, application, or networking/business card — they find your professional image.
5. DO NOT: Be Unprofessional or Rant Online Using This Version of Your Name
Once you have determined the best name to use for your professional life, protect that name. A 2018 CareerBuilder survey * of employers revealed that employers rejected job candidates for the following reasons:
Job candidate posted provocative or inappropriate photographs, videos or information: 40 percent
Job candidate posted information about them drinking or using drugs: 36 percent
Job candidate had discriminatory comments related to race, gender, religion, etc.: 31 percent
Job candidate had poor communication skills: 27 percent
Job candidate bad-mouthed their previous company or fellow employee: 25 percent
Job candidate shared confidential information from previous employers: 20 percent
So, if you absolutely must rant online (or even in email) about politics, religion, sports, or other controversial topic, use a different version of your name and a different email address.
Bottom Line For Your Professional Name
Your professional/screen name is the foundation of your online reputation. Manage it carefully, knowing that it represents you to current and potential employers and others (clients/customers, network members, and people in your personal life).
Don't assume your work is over! Now, monitor your screen name using Google Alerts or monthly "defensive Googling" so you can adjust your name if necessary should it become damaged.
For More Information:
---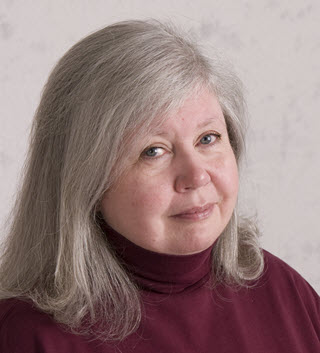 About the author…
Online job search expert Susan P. Joyce has been observing the online job search world and teaching online job search skills since 1995. A veteran of the United States Marine Corps and a recent Visiting Scholar at the MIT Sloan School of Management, Susan is a two-time layoff "graduate" who has worked in human resources at Harvard University and in a compensation consulting firm. Since 1998, Susan has been editor and publisher of Job-Hunt.org. Follow Susan on Twitter at @jobhuntorg and on Facebook, LinkedIn.
More about this author…