Over ninety percent of recruiters search the LinkedIn member database to find candidates who have the specific set of qualifications and/or keywords in their Profile.
After searching the database, recruiters get served with "search results" that include a Profile view for each candidate who meets the search criteria.
To be successful, you want your Profile to consistently appear in search results for candidates with your set of qualifications, ideally higher in those results than competing candidates.
Having your Profile ranking well in LinkedIn search results is called "LinkedIn Profile SEO" (search engine optimization).
When your Profile is visible in search results, you want to stand out from the other candidates and capture the interest of the recruiters so they click on your Profile, even when you are not actively searching for a new job.
In addition to job offers, other common reasons to be easily found on LinkedIn are to be visible to new potential clients and members of your network as well as to old friends and colleagues.
These are LinkedIn's reasons for existing, a giant online rolodex on steroids. LinkedIn's primary revenue stream is LinkedIn Recruiter, the service used by recruiters access to LinkedIn's 500+ million member database. If your Profile cannot be found on LinkedIn, you have a serious problem, unless your career requires invisibility (spy?).
Understand How Recruiters Search LinkedIn
To better understand how recruiters search LinkedIn, think about how you search an online job board for job postings. You go to a website (CareerBuilder, Indeed, etc.), and enter a series of keywords (typically job title and location). You may also click on an industry or job function from a drop down list of options. Then, you then get presented with a series of job listings.
Do you click on all of the search results? Probably not. Instead, you only click on those that catch your eye as the most interesting and relevant to your search.
Recruiters search for and choose job candidates in LinkedIn in a very similar way. Using LinkedIn Recruiter, they search through LinkedIn Profiles.
Usually, they start with Skill categories (which is why your Skills & Endorsements are extremely important!), selecting the most important skill required for the opportunity they are filling.
Then, they often type in the job title of the job they are filling or the job they expect their perfect job candidates to have (which is why your job titles are important).
Another very important keyword is location. Employers usually prefer local candidates, if possible.
Then, they type their search terms (a.k.a. keywords) into a search box, typically the education that may be required or an employer name for employers who are good sources of candidates.
They may also click on some other options like industry or other criteria.
Recruiters scan the search results, and click on those entries that are most appealing and relevant to the jobs they are filling.
After more reviews and, usually, a Google search on the names of promising candidates, they reach out to the candidates to begin the hiring process.
More on how sourcing works: Get "Sourced" to Get Hired and How to Find Jobs Working With Recruiters, Head Hunters, and Staffing Firms.
What Recruiters Are Seeking on LinkedIn
Recruiters have several options for searching inside LinkedIn. They can use Google to "x-ray" LinkedIn, do a "People" search like the rest of us, or pay LinkedIn to use the LinkedIn Recruiter service.
You need your name and your LinkedIn Profile to appear high up in the search results on LinkedIn when a recruiter does one of these typical searches:
Employer search term: Your name

They have your business card, your application or resume, or you have come to their attention some other way, and they are checking you out. Make sure they find YOU, not someone else with the same name. Read Your Most Important Keywords to learn how to use your name properly to minimize identity problems. (Read Defensive Googling to learn how to find and manage your online identity.)

Employer search term: your profession/job title

They are searching for professionals like you who may be qualified for their opening. Note that they do NOT search on the term "professional" (as in "marketing professional"). Rather, they search on the job's actutal title or the job title of the person who would be qualified for their job (e.g. "inbound marketing manager").

Employer search term: Your LinkedIn Skills

They are searching for someone with the skills required for their opening. LinkedIn has made this easier by adding a section called "Skills and Endorsements." You can be endorsed only by your first level connections, and each member can have a maximu of 50 Skills. (Read 4 Steps to Leverage LinkedIn Skills & Endorsements for a More Powerful Profile for more details.)

Employer search term: Your current (or a former) employer

They are searching for someone who works or has worked for a specific employer. Be sure to connect to your current and previous employers' LinkedIn Company pages (the logo will appear beside the company name in your Experience section). This means your profile will be included if a recruiter is scanning a company page looking for candidates. They do these searches both to verify a job candidate's employment and also to find more potential job candidates.

Employer search term: Your Location

They are searching for someone who is "local" for them, so provide that information. Be specific, not generic. A USA employer is not going to search on "USA" — they are going to search on the location where the job is located. If you would like to relocate, use your target location in your LinkedIn Profile to attract employers in that area.

Employer search term: Your Education – College degree(s) and/or Certification(s)

They are searching for someone who has the knowledge and skills required for their opening. Add the degree (e.g. "MBA") or certification (e.g., "PMP") to your name for bigger search results impact. Use the category of "Certifications" to add your certifications.
If an entry for you doesn't appear on the first page (preferably) or the first two or three pages of search results, you are invisible because, typically, few people look past the first page. [Read Your Most Important Keywords, The Top 25 Keywords for Your Job Search, and Managing Your Google Resume for more on how to have the right terms in the right places.]
The Bottom Line on How Recruiters Use LinkedIn Keywords to Find Candidates
LinkedIn is the website used most often by recruiters and employers to find candidates for their jobs so make sure your profile is optimized with the right keywords.
Smartly implementing LinkedIn SEO is essential today for being found and having credibility with recruiters.
NEXT: 12 Steps to Outrank Your Competitors in LinkedIn Search in 2021 (Personal LinkedIn SEO)
More About LinkedIn/Personal SEO:
---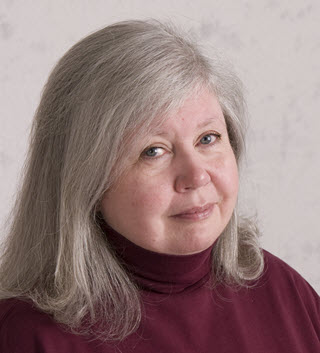 About the author…
Online job search expert Susan P. Joyce has been observing the online job search world and teaching online job search skills since 1995. A veteran of the United States Marine Corps and a recent Visiting Scholar at the MIT Sloan School of Management, Susan is a two-time layoff "graduate" who has worked in human resources at Harvard University and in a compensation consulting firm. Since 1998, Susan has been editor and publisher of Job-Hunt.org. Follow Susan on Twitter at @jobhuntorg and on Facebook, LinkedIn.
More about this author…