Put some extra effort in planning your job search, researching where you want to work, and starting the professional network that will support your career for many, many years.
10 Steps to Your First Job as a New Grad
Grabbing the first job offer that appears just to start collecting a paycheck can lead to delayed success or a temporary career derailment. So, be different. Take the time to do it right. Start now, and follow these steps.
1.) Have 1 or 2 target jobs.
This is the biggest mistake people make. No idea what they really want to do – they just want a job, any job! That lack of focus makes a job search so much more difficult! Exponentially more difficult!
People who don't know what job they want end up wasting time and energy applying for everything and anything. Worse, their network will be useless to them. And, sadly, they usually end up accepting the first job offered just to get it over with – whether or not that job is a good fit.
Avoid that mistake by taking the time to examine what you enjoy doing – and what you hate doing – and figuring out what jobs are the best fit for you, with your interests, skills, experience, and education. Your school's Career Center should be a big help.
[More: Great Jobs for Communications Majors and Great Jobs for Healthcare Administration and Management Majors]
If you' don't have access to good career coaching, buy or borrow a copy of "What Color Is Your Parachute." Most libraries have an edition of this book, which is updated every year. Then, take it with you and spend a day at the beach or where ever you go for relaxation/solitude. Bring along a pen and pad of paper, and go through EACH exercise in the book. You'll be very glad you did!
When you have finished, you'll know what you really want to do. Without that knowledge, you're cooked. Without that knowledge, you'll end up in a job you don't like, just putting in your time to bring home a paycheck. Truly a terrible waste!
The "Parachute Book" has been a best seller for over 30 years because it is SO incredibly helpful, and that's really my highest recommendation.
"W-o-r-k" IS a 4-letter word, but if you enjoy what you're doing, it won't feel like work. And you'll get paid, too! Awesome!
Are you looking for a remote, work-from-home, or flexible job? Visit our partner site FlexJobs to find verified entry-level jobs in many different categories, including entry-level data entry jobs, HR and recruiting jobs, online writing jobs, and more.
2.) Put together a list of potential employers.
One of the best lists of technology companies is the Deloitte Technology Fast 500.  If you want to work at a "large" company, see the Fortune 500. Forbes has many interesting lists of employers including the Forbes 2000, world's largest publicly held companies, and America's largest privately-held companies are also very good places to look if you are interested in a very large employer. Having a "big name" on your resume early in your career can be a great starting point, as long as that employer doesn't become infamous (think Enron).
For smaller companies, look to the Inc. 5000, the appropriate local Chambers of Commerce, and even the online Yellow Pages or SuperPages for that specific location.
To target the best location, Forbes' Best Places for Business and Careers is useful.
3.) Identify contacts at those potential employers.
Check with your school's Career Center to see if they have contacts for you who are currently working at your target employers. Hopefully, some alumni/ae of your school are working in those organizations now (or have worked there recently).
Also check with your Facebook friends and your LinkedIn contacts to see how you are connected to people currently working at one of your target employers. Chances are pretty good that you will have some connections. Use the appropriate method to establish contact with those people. For help, read Job-Hunt's Guide to LinkedIn for Job Search and Guide to Facebook for Job Search columns for helpful how-to's.
Ask your school's Career Center to put you in touch with alumni/ae working in your target companies. Check your school's alumni directory, and look for a LinkedIn Group for your school's alumni.
4.) Once you've identified contacts, research them to find a connection or three.
Find out what you can about them to see what you have in common, how you can "connect" person-to-person. Were you born in the same state, lived in the same cities, attended the same schools? Did a parent or other family member work at the same company where this person worked? Or for a competitor? Do they show dogs or horses or do award-winning pottery? Or????
You will be very likely Googled by potential employers (see # 10, below), so do the same. Take everything with a bit of a grain of salt, depending on the source. And don't scare the person with an esoteric detail about their far distant past. You are NOT trying to become a stalker; you ARE trying to find common ground for connecting.
5.) Then, get in touch with those contacts to find out –
What it is like to work for each of those employers. What is the "culture" for each like? How competitive? How collegial?
Determine, if you can, the ethical environment. What's the "philosophy" of the organization? Google is famous for its, "Don't be evil" philosophy. How would your contact describe the potential employer's philosophy? Sometimes there are 2 philosophies – an official philosophy and an unofficial one. Often, when there are 2 philosophies, they may be in conflict and the environment can be very stressful.
Try to understand what the typical career paths are. How are people promoted? Is it a "promote from within" culture or one which brings "outsiders" into senior job slots. What is the criteria for promotion? If you are a woman or a minority, ask how many people in middle and senior management are women or minorities?
Where do people work after they leave? How long do people normally stay there? Is it an "up or out" culture or do people stay for long periods?
How did your contact get hired? What was the process? What process would they recommend as best/most effective, now, if they were in your shoes?
What do people do in the typical "first job" in that organization? How long do people stay in that first job? What are the criteria for being promoted? What options are open to them for the "next" step in their careers within the organization?
Can you visit your contacts in their offices to see what these places are like? If possible, you want to see where the new employees work, what they do, and, perhaps, meet a few.
Notice that you are NOT asking these people for a job! You are asking for advice and insight.
It's wise to look factors in additon to compensation in choosing an employer. Certainly a good and fair salary is very important, but a job is also where you'll spend most of your waking hours. You don't want to be working where you hate everyone you work with or for and everything you're asked to do.
6.) Research those potential employers yourself.
When you have a list of potential employers, check them out. Start with GlassDoor.com to find information about working conditions, job interview questions, and salaries.  Yahoo Finance has excellent company and industry research resources in the investing section. Also, go to AnnualReports.com, for publicly-traded companies, to see what information is available in the company's most recent annual report. For more help with company research, check out the articles by Job-Hunt's Guide to Company Research.
7.) Have your contacts review your resume.
When you have completed the 2nd draft of your resume (with help from your school's Career Center, preferably), ask your contacts if they would review your resume to see if it's the right format and content for their employer. Customize your resume for each potential employer based on your research and the advice your contacts have given you.
8.) Ask your contacts for an "Employee referral" if they see an appropriate opportunity.
If it's appropriate for the organization (and it usually is), ask one or more of your contacts to take your resume to the appropriate hiring manager(s). I don't recommend having 2 people submit your resume to the same manager, but having 2 people submit to 2 different managers should be OK. Or, how ever many hiring managers are of interest to you.
Recent data indicates that an applicant who is referred by an existing employe has a 14% chance of being hired while one applying "cold" through a job board or the employer website has a 1% chance of being hired.
9.) Follow each employer's recommended process.
Your research in steps # 2, # 3, and/or # 4, above, should help you do the appropriate thing. Follow the processes recommended by your contacts, and you should be hired before Spring Break if your grades are decent.
10.) Take time to manage your online reputation.
Since most recruiters and employers (80% according to a well-respected study by Microsoft) will do an Internet search on your name before inviting you in for an interview, you need to be managing your online reputation.
Clean up your Facebooks posts as much as possible, and then be sure to have complete and public LinkedIn Profile. Both sites rank very well in Google search results, and can enable you to show employers your best side (in your own words). See Job-Hunt's Guide to Online Reputation Management for more information.
Don't forget to do some Defensive Googling to see what those employers will find about you, too. Then, delete, fix, replace, or manage as necessary.
NOW, Nurture and Grow Your New Network!
You have a great start for your career network! Don't let it die. It makes all subsequent job searching much easier for you and everyone involved. Most successful people continue to stay in touch with the members of their network throughout their careers, as everyone rises up the various corporate ladders.
If you are still at school, connect with your friends, faculty, administration, and other students on LinkedIn. A large LinkedIn network is essential for a successful job search (recruiters will Google you, and your LinkedIn Profile shows that you understand how to find a job in the 21st century). LinkedIn is your best source of "social proof" that you know what you claim to know.
[MORE: Guide LinkedIn for Job Search and Guide to Social Proof for Job Search.]
Shortly after you speak with them, send a written thank you to everyone who helped you or who tried to help you by taking the time to speak with you and answer some of your questions. When you land a job (and you will!), tell them where you are working and what you are doing. Let them know how helpful they were. Ask them to stay in touch, and offer your assistance to them.
The most effective networkers balance giving with receiving to ensure the network is not one-way. It's not a genuine "network" if it's only help for you – that's called "using people," and isn't usually tolerated for very long.
---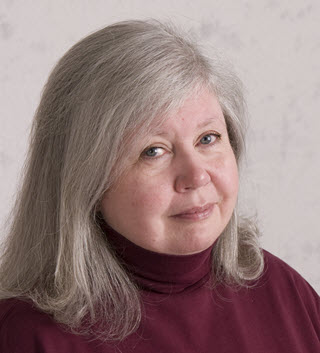 About the author…
Online job search expert Susan P. Joyce has been observing the online job search world and teaching online job search skills since 1995. A veteran of the United States Marine Corps and a recent Visiting Scholar at the MIT Sloan School of Management, Susan is a two-time layoff "graduate" who has worked in human resources at Harvard University and in a compensation consulting firm. Since 1998, Susan has been editor and publisher of Job-Hunt.org. Follow Susan on Twitter at @jobhuntorg and on Facebook, LinkedIn.
More about this author…