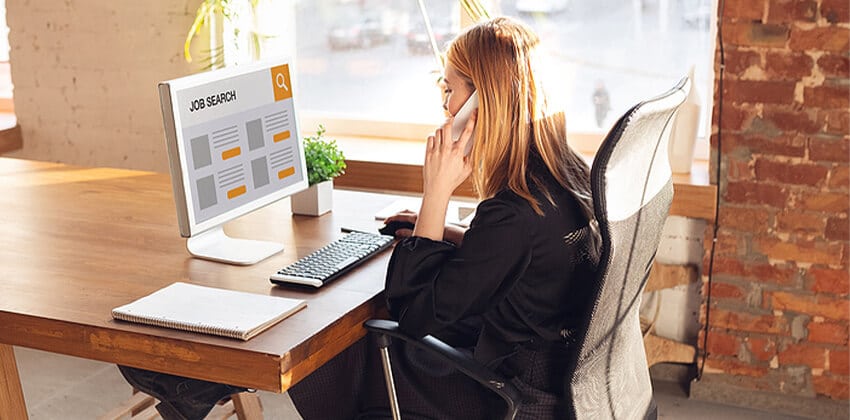 So, where do you find the jobs NOW? Even if you had a successful job search 2 years ago, don't assume that what worked then will work now, especially when we are in the midst of a pandemic.
Technology has massively changed everything in our lives — used a pay phone or a paper map recently?
Those changes in technology have had an enormous impact on how recruiters recruit, and they seem to be picking up speed.
Massive changes in recruiting dramatically change effective job search techniques, sources, and strategies.
Spending your time polishing your resume and then applying for every job you find with that resume does NOT well work today.
[MORE: 5 Ways to Land Your New Job Faster and Be Easy to Hire.]
The Best Sources of Jobs Today
Assuming that you know what you want to do and where you want to do it, you'll find millions of jobs posted online. Start with 1, and go through the whole list. Some will work better for you than others, but don't spend more than 20% of your valuable time completing online job applications:
No one wants to read this advice, but networking is the quickest way to a new job.
Networking doesn't mean attending events in big rooms full of strangers! Networking means staying in touch with people you know, and meeting new people. I've seen people connect with new jobs at a funeral, and they also connect at football games or over coffee with friends.
You are five (5!) times more likely to be hired if you have been referred by an employee than if you apply without knowing anyone.
Employers really prefer to hire someone known to a current employee than a complete stranger off the street.
Connecting with people at your target employers or choosing to work for an employer because you already have friends or family who work there is the most effective method of landing a new job.
[Related: How to Make Employee Referral Programs Work for You, the fastest way to be hired! And, Networking for Networking Haters.]
Developing a list of target employers is the foundation of a successful job search today. This section helps you find employers that meet your criteria and then leverage the information on their websites, social media (like LinkedIn), and search engines to connect with their jobs.
Check out the employers' sites so you are familiar with what they do (products, services, senior management, locations, etc.), and use that information you collect in your interactions with the employer. You will be more effective in social media, your applications, and your job interviews when you have researched your target employers thoroughly.
[Related: Find Jobs by Targeting Employers.]
LinkedIn is currently the most powerful and effective professional social network. LinkedIn also has job postings (see the "jobs" link below the search bar at the top of every page). Also check out the Jobs tab in LinkedIn Groups (you can join up to 100), and the company profile pages for your target employers.
LinkedIn is one of the best online venues for connecting with people who work at your target employers (and who worked there in the past). Use it to vet the employer, too. You can also find job postings and employer/company pages which provide you with information about the company as well as how you might be connected to current employees.
Use LinkedIn to connect with people who attended the same schools you have attended, even if you didn't attend the schools at the same time. Alumni networks can be very powerful. Search for people working at your target employers who attended the same school you attended — that's a starting point for expanding your network.
[MORE:How to Be Found by Recruiters on LinkedIn written by recruiter Jeff Lipschultz and 12 Steps to Outrank Your Competitors in LinkedIn Search in 2020 (Personal LinkedIn SEO).]
Social media is a powerful way to connect with a job. Unfortunately, not done well or done without concern for your online repuation, social media can ruin opportunities for you, too. But, ignoring social media, particularly LinkedIn, is not optional for most professions and locations.
Build "social proof" of who you are and what you know using social media. Solid social proof may bring your next job to you, without any applications or other effort..
In addition to LinkedIn, job postings are available through both Facebook and Twitter. Many employers have Facebook pages for both marketing and, often, also for recruiting.Employers are increasingly posting jobs on Facebook.
In Twitter, follow your target employers' Twitter accounts for news and look for a Twitter account for jobs, too.
See Job-Hunt's free Guide to Using LinkedIn for Job Search, Guide to Using Facebook for Job Search and Guide to Using Twitter for Job Search for more information.
[MORE: Guide to Online Reputation Management.]
Recruiters are the traffic cops in the process of hiring people. They can help or hurt you, and several different kinds of recruiters exist – headhunters, staffing firms, corporate recruiters, and more.
The important thing to remember is that recruiters work for employers, not for job seekers. [Related: Working with Recruiters explains the different kinds of recruiters.]
Google has jumped into the mix, offering jobs in Google search results. Type "jobs near me" into Google's search bar, and you will see jobs from local employers. Read Google-ize Your Job Search with These Tips and Tricks for more tips on leveraging Google for your job search.
Job boards are still very popular, but, as employers have increased their recruiting on their own websites and as the aggregators, like Indeed, have made those jobs more visible, the general job boards are perhaps not as effective as they once were. Look for niche boards like Dice.com (for IT) and Idealist.org (for nonprofits).
Job boards are not as effective today for employers because too many people apply for every job they see, whether or not they are qualified. The result is an average of 250 applicants for each job, with less than half meeting the requirements of the jobs.
If you apply for a job, be sure to make your qualifications clear, or your application will be ignored. Releated: How Top ATS Systems Analyze Resumes and 3 Smart Tips to Beat the ATS Systems.]
Be very careful to avoid the imitation/scam job boards and the fake jobs posted by scammers. They operate to collect your personal information but offer you no benefit.
[Related: Guide to Avoiding Online Job Scams]
Online classified ads, particularly on sites like Craigslist.org, can be very effective for job search because they are very low cost to use, and free in many locations. That low cost attracts small employers who can't easily post jobs on their own websites. But, do be cautious! Because the price of posting is very low or nonexistent, scams are posted.
[Related: Using Craigslist to Find a Job]
Associations and school alumni groups are very effective for networking, and often their websites have job postings for members. If you have worked for an employer in the past, look for an "alumni group" for that employer.
You'll find many ways to connect with other alumni — both school and corporate — in LinkedIn Groups.
[Related: Secret Networking Powerhouse: Employer "Alumni", LinkedIn Networking Power Tool: Education, and How to Engage More Recruiters and Employers with LinkedIn Groups.]
Google has many hidden talents plus excellent tools for finding job postings as well as helping you with your job search in many other ways.
[Related: 50 Google Searches to Avoid Layoffs and Bad Employers and Leveraging 10 Google Tips and 3 Great Tricks.]
Being appropriately visible online, using the "right keywords" for you and your target job/employers will enable your next job to find you. As the labor market tightens and employers become more desperate to find employees, effective personal SEO will be the reason employers find you rather than someone else. Start now by learning The Most Important Keywords for Your Job Search and Career.
Direct/Offline Can Work Well for Local Small Businesses
If you want to work at the local mall or in the local McDonald's restaurant, go to that business and ask for an employment application to complete. Dress nicely, be polite, and complete the form neatly and legibly, and you'll probably end up with at least an interview the next time there is a job opening.
Lastly, Be Careful Out There!
When you are looking at job postings, be sure to keep in mind that many scams are published on all job posting sources. So, you need to be relatively cautious and skeptical about applying for jobs you find online. Read 9 Characteristics of a Job Scam for more information.
If you currently have a job, be sure to keep a low profile for your job search so you don't get fired (YES, they can fire you for job hunting in the USA!). Check Job-Hunt's Guide to Stealth Job Search.
Remember – no matter what Website you are visiting, even one listed in Job-Hunt, be sure to protect your privacy, watch out for scams, and avoid the Dirty Dozen Online Job Search Mistakes as well as the Dirty Dozen Dangerous Assumptions!
Essential Success Tips
Today, it is very easy to get overwhelmed with options when you are searching online for a new job.
To avoid wasting your valuable time and energy searching for job postings, start here:
Focus Your Job Search
Choose a target job and target employers where you would like to work, and focus your efforts on that job and those employers. Without presenting a clear message of who you are, what you have accomplished, and how you can help an employer, your applications will be ignored.
Unfocused job seekers apply for anything and everything. Consequently, they train employers, resume databases, and applicant tracking systems to ignore them.
FACT: You are spinning your wheels and wasting your time until you focus on a particular job and a group of target employers.
If you don't know the job you want, you will have a much more challenging job search. The reason?
Being unfocused means you won't be using the best keywords for you and your next job. Not using those keywords in your LinkedIn Profile and resumes means limitied opportunities and MUCH LESS visibility for you.
Read 9 Steps to a Shorter Job Search and Successful Elevator Pitch in 7 Steps from WorkCoachCafe.com.
Unless You Are Qualified, Don't Waste Time Clicking the "Apply" Button
Fewer than 20% of jobs are filled by someone responding to a job posting, although many job seekers focus all of their efforts on applying for every job posting they find.
FACT: Employers use the term — "resume spammers" — to describe people who apply for every job they find. Resume spammers are blocked and ignored. Don't be one!
Because of the very large number of applications usually submitted by unqualified applicants in response to most posted jobs, job postings are NOT employers favorite way to fill jobs now — too many resume spammers.
Employers' favorite way to fill jobs today is next.
Read Job-Hunt's Why Resumes Don't Get Read (and What You Can Do About It) and New Requirements for Resume Success for more details.
Be "Find-able" Online
Being find-able online is essential today for two very important reasons:
1. Recruiters and sourcers will find you when they search online for qualified candidates.
Because of resume spammers, searching for qualified job candidates is an employer's favorite way to fill jobs. Called "sourcing" it is also often the quickest way to identify good candidates.
When you are appropriately visible online, employers searching for qualified job candidates will find you, particularly on LinkedIn.
When you know what you want to do next, preferably with a list of 10 to 100 target employers, you will be able to focus your online visibility on the right keywords in the right places.
Those right keywords include:
The professional version of your name you use for your job search and career (on your business/networking cards, LinkedIn Profile, resumes, applications, name tags, email etc.).
The qualifications you have for your current and future jobs.
The job titles used by your target employers for the job you want next.
Your current location — or the location where you hope to be working next. This is NOT your address. It's the name of the city and state or region where you live or want to live.
Your education, including degrees, certifications, and other training which is relevant to the job you want next.
Those right places include:
Your LinkedIn Profile and other activities on LinkedIn (your LinkedIn Updates and LinkedIn Group activities).
Your other social media visibility, like Twitter and Facebook.
Your resume and job applications. If you spend time applying for jobs online, customize the application or resume you submit so it includes the keywords used in the job description that are appropriate for you.
Read Job-Hunt's Guide to Personal SEO (Search Engine Optimization) to learn what your best keywords are and where to use them. Check out Job-Hunt's Guide to LinkedIn SEO to understand where and how to use your keywords in LinkedIn so your next job finds you.
2. Recruiters will be able to verify the facts on your resume or application and to get a sense of your "fit" with their organization.
Without appropriate online visibility, you are effectively invisible. And that makes your job search longer and more difficult because…
Recruiters and employers are generally suspicious of invisible people, assuming that the invisibility is because the person is out-of-date (no understanding of how to use the Internet for business) or has something to hide. Neither of those assumptions will help your job search succeed.
Research has shown that more than 80% of employers and recruiters search the Internet to learn more about you before seriously considering you for a job or inviting you in to an interview. If they can't find you, you are usually not considered for their jobs.
Read Get "Sourced" to Get Hired, and Job-Hunt's Guide to Personal Online Reputation Management for more details.
---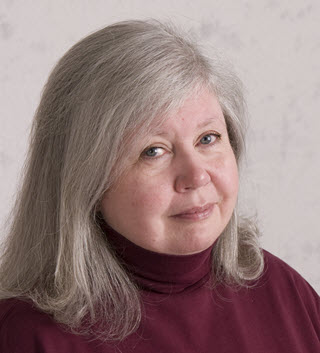 About the author…
Online job search expert Susan P. Joyce has been observing the online job search world and teaching online job search skills since 1995. A veteran of the United States Marine Corps and a recent Visiting Scholar at the MIT Sloan School of Management, Susan is a two-time layoff "graduate" who has worked in human resources at Harvard University and in a compensation consulting firm. Since 1998, Susan has been editor and publisher of Job-Hunt.org. Follow Susan on Twitter at @jobhuntorg and on Facebook, LinkedIn.
More about this author…