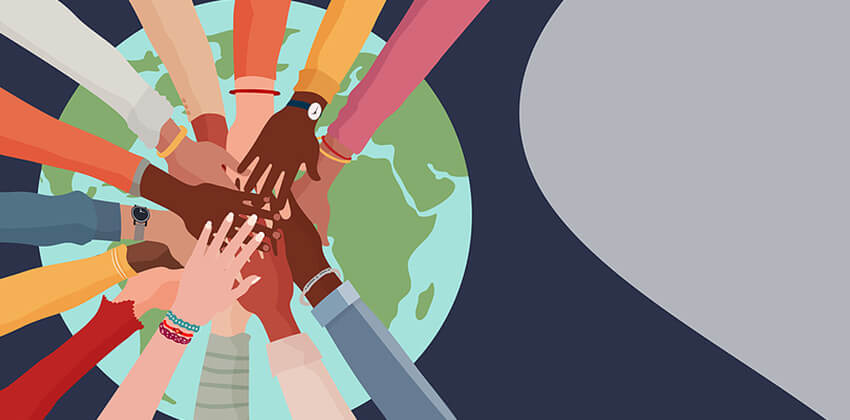 As with any job search, in an international job search it's important to communicate your relevant qualities, strengths, skills and experience in a compelling way to attract and hold the attention of your target employers.
But unlike many domestic job searches, in an international job search it's also important to demonstrate the skills and strengths considered important for thriving in cross-cultural or multicultural working environments.
Most employers hiring for jobs overseas understand that knowing how to do your job is not enough to perform well abroad – you have to be able to engage in culturally appropriate ways as well in order to achieve objectives.
Cross-Cultural Skills and Strengths
Some of the skills and strengths associated with succeeding in cross-cultural environments include:
Cultural sensitivity
Flexibility and adaptability
Positive attitude and resilience
Cross-cultural communication skills
Can make decisions in the face of ambiguity or uncertainty
Passion for learning and new experiences
Curiosity and open-mindedness
Ability to quickly establish and build trust
Strong relationship building skills
Demonstrating Those Skills and Strengths
Though the above list is not exhaustive, if a person is able to demonstrate most of these skills and strengths they are more likely to be seen as potential candidates for overseas positions.
The good news is that you don't need to have spent time overseas to demonstrate many of these qualities or skills. All you need are examples you can share from your everyday life and work.
You can share about times when your flexibility or adaptability in a challenging situation helped you overcome obstacles and achieve results. You could cite when your ability to build trust or strong relationships was an essential part of meeting key objectives. Or you can report on how you were able to make some quick decisions in the face of uncertainty to pull your team through a difficult patch to realize their goals.
Cross-Cultural Environments at Home
You can also create cross-cultural experiences wherever you happen to be in the world to showcase other skills mentioned above.
Most people can find a place to learn a new language where they live, be it a formal school or a private tutor. Attempting to learn another language demonstrates a clear intention to equip yourself with what is needed to engage with people from other cultures.
In many places you can find organizations that support cross-cultural or international exchanges or events. You can inquire at your local rotary club, universities, international trade council, or art or cultural centers about ways that you can get involved or attend cross-cultural events or programs. You could participate in a tutoring or mentoring program, contribute your time to support an international film festival or volunteer to help organize a global business event. Any situation where you have to engage with other cultures could help you acquire the cross-cultural experience for which you are looking.
If you can't find sufficient resources at home, you can always choose to use your holiday to pursue a short-term volunteer project in another country where you have to engage with the community on a regular or even daily basis. There are many programs that facilitate these sorts of holidays so you have a variety of locations and activities from which to choose.
Bottom Line
Demonstrating that you can operate in cross-cultural environments is an important part of conducting a successful international job search. The good news is that you likely have many skills and experiences to draw from to do that – or find the means to acquire them without having to leave home.
---
About this author…
Megan Fitzgerald is an expat career and personal branding coach, CEO of Career By Choice, and your guide to the world of international careers. With two decades of experience supporting professionals and entrepreneurs in 40+ countries across 6 continents, Megan uses a 360°approach to help expats and international job seekers become highly visible, sought after, and land work abroad. You can read about expat careers at CareerbyChoiceBlog, and also find her on Twitter as @ExpatCoachMegan, on Facebook, and, of course, on LinkedIn.