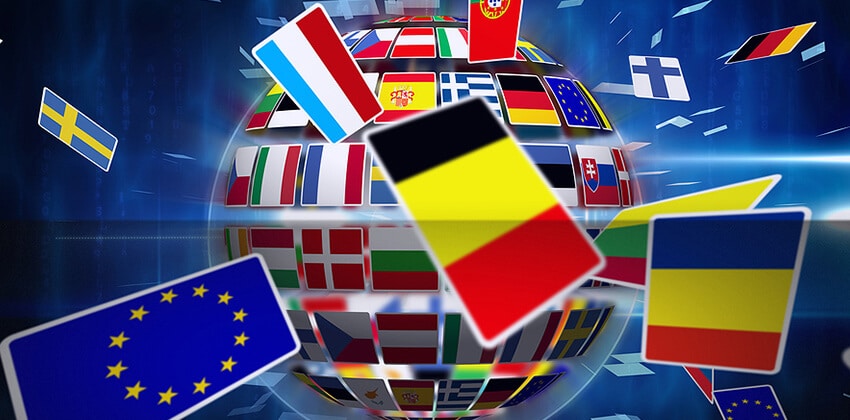 Having an "internationalized" professional bio is a must if you want to be seriously considered for international jobs and assignments.
But in an increasingly competitive and global marketplace, even if you are not looking to work abroad, having a more international profile can help you in your job search.
By differentiating yourself – by being more "global" – you are more likely to stand out. The global presentation will strengthen your application for many types of positions.
As more companies are doing business internationally and virtually, global teams become more common. Many employers are now considering the ability to work across cultures as a highly desired, if not required, skill set. Hence presenting as more of a "global citizen" will help you attract job opportunities wherever you are in the world.
Here are just a few tips on how to internationalize your bio:
Share about your international experiences.You can include previous and current work experiences overseas, any type of study abroad, volunteer work overseas, or even international travel.
Show you have the qualities and skills necessary to succeed overseas.Employers hiring for jobs overseas will seek out people with qualities and skills necessary to successfully work in other cultures. Examples of these include cross-cultural communication skills, language skills, being flexible, adaptable, and resilient as well as being comfortable in multicultural environments.
Write about your unique value in a culturally appropriate fashion.Cultural "fit" is an important part of evaluating a candidate for a job. Be sure the values communicated through your bio are aligned with the culture in which you'd like to work.For example, team achievement is more celebrated than individual achievement in Japan. So if you are pursuing jobs in Tokyo, be sure that your bio reflects your team-orientation (if in fact you have it).
Use the right keywords to get found online.Up to 85% of employers and recruiters are searching online for people to fill their current and future job openings. This includes hiring for international jobs and assignments. In order to get found by these candidate and talent seekers, it's important to have the right keywords in your bios and profiles online so you have a chance of showing up in their search results.Examples of keywords to use in your bio to help you get found online include: "cross-cultural," "international," "global," "bilingual," "trilingual," "multilingual," "fluent," "developing countries," "emerging markets," and the names of your target cities, countries, or regions.
Bottom Line
Whether you are looking for jobs overseas, an international assignment or just a way to stand out from your competition, "Internationalizing" your professional bio is extremely important. It will give you a competitive edge and what you need to be successful in your international job search.
---
About this author…
Megan Fitzgerald is an expat career and personal branding coach, CEO of Career By Choice, and your guide to the world of international careers. With two decades of experience supporting professionals and entrepreneurs in 40+ countries across 6 continents, Megan uses a 360°approach to help expats and international job seekers become highly visible, sought after, and land work abroad. You can read about expat careers at CareerbyChoiceBlog, and also find her on Twitter as @ExpatCoachMegan, on Facebook, and, of course, on LinkedIn.