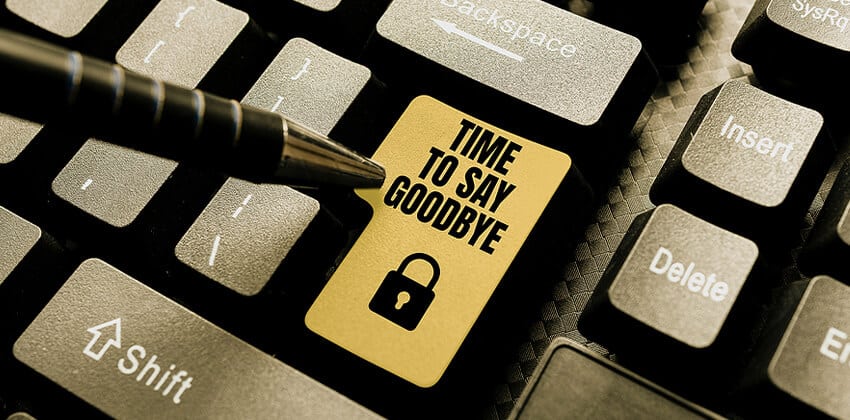 Leaving a job can be scary. What if it's a mistake? Or, what if you can't find a new position? Despite these concerns, there are times when leaving a job is the right thing to do for your career.
Below, we share a few signs that it's time to leave your job and how to find a new one quickly.
When It's Time to Quit Your Job
Leaving a job isn't a decision to make lightly. However, there are some red flags that, when combined, can signal that it's time for your tenure at a company to draw to a close.
Consider some of the following signs that it's time for you to look for a new job.
People Don't Trust Each Other
If colleagues don't trust each other, you're in a toxic work environment. You're not going to be able to collaborate effectively, and the team won't be productive enough to hit their goals.
You deserve to feel safe at work; if you can't trust your colleagues or boss, it's time to start exploring your options.
There's No Room for Growth
No reasonable employer would expect you to work in an entry-level position (with entry-level pay) for five years. Eventually, you will outgrow your role.
If you've learned all you can from a job and don't have any room to continue to hone your professional skills, it's likely time for you to look for a new position at a different company.
There's a High Turnover Rate
Your manager left in your first month on the job. Your favorite work friend has quit after only six months with the company. If it seems like everyone at work has incredibly short tenures with the company, that's a red flag that you're not in a healthy work environment.
Unfortunately, there's nothing you can do to change a company-wide problem. If you notice high turnover rates at work, the best thing to do is get out.
Preparing to Leave Your Job
You know it's time to quit your job, but how can you find a new role quickly? Below are a few tips to help you land a new position.
Get Clear on What You Want
Get crystal clear on the type of job you want. Don't just think about job titles.
Consider whether you want to work remotely or if you'd prefer a hybrid job. Do you want to work a standard 9-to-5, or do you want to find a company that offers flexible work schedules?
Think about what you're looking for in a job, so you can target companies with positions that meet your needs.
Update Your Resume
You'll need to update your resume before submitting it in a job application. Make sure to highlight your most relevant skills and experience. Be sure to focus your resume on your accomplishments—don't just provide a list of daily tasks. This will help you stand out from the competition.
In addition, tailor your resume to each position you apply for. Do this discreetly so you can job search without your employer knowing.
Work Your Network
Your network plays a vital role in uncovering new opportunities. If you have friends and family you can trust, let them know you're conducting a discreet job search, so they can refer you to anyone they know who's hiring.
In addition, consider joining LinkedIn groups to network with industry professionals and uncover hidden job opportunities. Make sure to choose relevant groups for your role and industry.
And remember, networking is a two-way street. Be sure to reciprocate and help your network with introductions, referrals, or advice.
Find a New Job
Sometimes, jobs simply don't pan out for a feasible long-term role. If this has happened to you, it's time to start looking for a new position. By identifying what you're looking for in a role, updating your resume, and leveraging your network, you'll be able to find a better job where you can thrive.