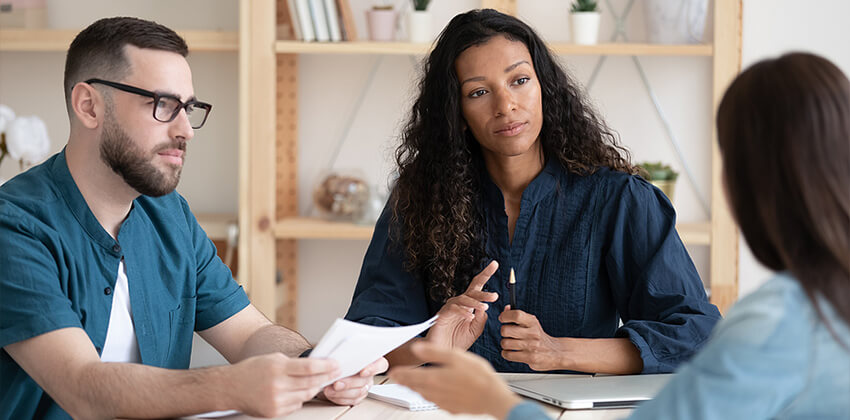 The question of, "What do you know about us?" is asked to gauge your real interest in the job and the employer.
They are not interested in you if you are not interested in them.
If you fail to have a good answer to this question, the interview is effectively over.
So, demonstrate that you are really interested — that you didn't just hit a the "apply" button on a random job posting. Smart job seekers are well prepared for this question to so their interest in the employer and the job are clear.
More: Smart Answers to Interview Questions
So, What Do You Know About the Company?
If you don't know much about them, the assumption will be made that really you aren't very interested in the job. Because, if you really were interested, you would know enough about the company to answer this question well.
Preparation is in two parts:
  1. Be prepared by researching the employer.  
Researching the employer is a very smart thing to do for a number of reasons. Research will help you answer this question.
This research will also help you avoid bad employers, and also help you have good questions ready when you are asked, "Do You Have Any Questions?" (50+ possible questions for you to ask them)
Find out all you can about the job and the employer.
First, read that job description sentence-by-sentence to be sure you understand what they seem to be looking for and how you match the requirements.
Then,
Examine the employer's website: About Us, Mission, Products (or Services), People, etc.
Google the employer's name to see what you discover. Clients? Competitors? Raves? Slams?
Look for a LinkedIn Company Profile where you can examine the profiles of employees you may be connected to (networking!).
If it's a publicly-traded company, law requires an annual report to be published, so check AnnualReports.com which will be full of facts on sales, profits, key executives, locations, and much more.
More: The Ultimate Guide to Company Research for Your Job Search

  2. Make notes about what you find.  
List key facts about the organization like:
What they do.
Their products or services, pay particular attention to the names of those products and services.
The key employees.
General size – small, medium, or large, both in terms of revenue as well as number of employees.
Their locations (if they have more than one).
Their major competitors, and how they compare with those competitors in terms of size (total sales), profitability (maybe), how/where they are better (and worse), and anything else you can find.
Have you used any of your products or services? Was it a good experience or a bad one?
Look for reviews of their products or services.
Is that part of the organization growing or declining?
Do you see anything that is particularly interesting to you — maybe you are a long-time user of one of their products or you know a key employee of one of their clients. Add that to your notes, too, but be very careful of negatives (like you hate one of their products).
Make note of anything related to the job or the employer that looks very interesting or raises concerns for you. Search for answers, and carefully ask related questions.
  3. Practice answering the question.  
As you prepare, practice tying your answer to benefits for them of hiring you. Assuming that these connections or accomplishments are relevant to the job you are seeking, you could say something like the examples below.
Sample Answers to "What Do You Know About Our Company?"
For a job with a company that provides information technology software to the local healthcare industry, a job candidate could answer —
I see that your company has been in business for over thirty years, with an excellent reputation for reliable employee records management software, specializing in systems which can handle both unionized and non-union employees effectively.
Your clients range from small practices to the major healthcare providers in the country, and also include assisted living residences and nursing homes.
I'm very interested in learning more about the mobile apps you have developed to support collecting data from home healthcare suppliers. My experience in this field has shown me that we need to understand this work better both to provide better service and also to retain the best employees.
Or, a job candidate could provide this answer when interviewing for a job with an accounting firm —
This accounting firm was started in 1990 by Jane Whatever and Robert Example to provide auditing and corporate reporting services as well as Sarbanes-Oxley and other regulatory compliance and reporting. Your firm now has over 300 employees as well an excellent reputation.
Your clients include the top companies in this state. You have offices in the three largest cities in the state, and you seem to be consistently growing.
I read a recent article by Jane Whatever in Important Website about the results of your research into effectively reporting accurate data via mobile app. This research is very interesting to me because I know how important collecting and accurately reporting such data is to helping management be most effective.
Don't exaggerate or over-do the compliments. Demonstrate that you have done enough research to know that you are truly interested in working for the organization, but avoid seeming like a stalker — e.g., don't track down where people live or mention what cars they drive (even if you are a big fan of that location or car).
The Bottom Line with Answering the Question "What Do You Know About Our Company?"
By being well-prepared, you can successfully and confidently answer an employer when they ask, "Why should we hire you?" in a way that will convince them to hire you. Go get 'em!
Answering the Common Job Interview Questions:
Questions About You:
Handling Special Career Situations:
Questions About Them:
Questions for You to Ask Them:
Interview Preparation:
---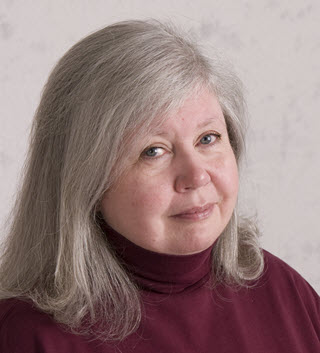 About the author…
Online job search expert Susan P. Joyce has been observing the online job search world and teaching online job search skills since 1995. A veteran of the United States Marine Corps and a recent Visiting Scholar at the MIT Sloan School of Management, Susan is a two-time layoff "graduate" who has worked in human resources at Harvard University and in a compensation consulting firm. Since 1998, Susan has been editor and publisher of Job-Hunt.org. Follow Susan on Twitter at @jobhuntorg and on Facebook, LinkedIn.
More about this author…