Particularly in a job search, be very careful, and pay close attention to what you are doing when you email a potential employer or recruiter.
Everything you do in your job search is a demonstration to employers of the quality of your "work product." Show them that the quality of your work is high.
Email was a differentiator at first (mid 90's). When you emailed your resume, you stood out from the crowd as "net savvy." By the late 90's, email became the "standard" way to reach someone.
Now, email is largely a nuisance unless someone is expecting a message from you.
So, what should you do?
1. Do NOT use your current work email account for your job search.
If you currently have a job, this is a very good way to become unemployed. Most employers monitor email traffic, so they'll see that resume go out! Send your job search emails from a personal email account. Your personal email address is also part of your professional identity, so be sure that it represents you well.
For more on why and how to avoid job hunting at work, read the Guide to Stealth Job Search. For tips when choosing a new email address, read How to Choose a Professional Email Address.
2. Follow the employer's directions, if any are given.
When you are responding to a job posting or other notification about a job opening, read and carefully follow the directions given. If a "receiving" address is specified, send your resume to that address. Also send it to your other internal contacts, if any, but do be sure to follow the directions.
If they have specified what goes into the subject line of the message (like the job posting number), be sure to do that, too.
This isn't limiting your ability to do some "guerilla marketing" in addition to the following-the-rules process to help you stand out from the crowd.
However, it is demonstrating that you are capable of following directions and have some respect for their processes. So follow the directions and also use your other approaches, if appropriate.
3. Send a separate message to each person.
Even though it may be the quickest way to contact many people, don't do mass emailing.
Peole often try this short-cut when sending a thank you after a job interview — emailing the same thank you note to everyone who interviewed them. Big mistake! Not only does it look lazy, it looks clueless. Frequently, the thank you emails are shared or forwarded inside the organization. If the messages are the same, they won't be impressed.
If you are sending your resume to a large number of people (not recommended!), a cookie-cutter message will not be focused on that specific opportunity (the job's title, the requirements of the job, the employer's situation, etc.). So, it may not get through, and if it does get through, you won't impress anyone with it.
Messages with multiple addressees, even if they are all BCC'ed, are a sure way to trip a spam filter's alarm and very bad 'netiquette to boot. This method may reveal all the other employers you are courting, demonstrating that you are not willing to spend much effort on any of the employers listed. If you aren't really interested in them, they are seldom interested in you.
[For more information, read Sending Your Thank You After a Job Interview, including sample email messages.]
4. Don't compose and send the message from your smart phone.
This is a message that should be as error-free as possible, so don't send it from your smart phone.
Few of us are skilled typists with our thumbs, making it very challenging to send an effective email message using our smart phones — particularly a message on such an important topic.
Often the bottom of the outgoing message will contain this tiny bit of smart phone marketing that can make an employer question the sincerity of your interest in the opportunity:
"Sent from my iPhone."
Unless you are applying for a job which requires you to use an iPhone for communicating, don't take the risk.
5. Follow the KISS (Keep It Simple S…) principles when writing your message.
Reading email for most people means looking at a computer screen or (worse!) a smart phone screen. So, they are staring at a light source, possibly trying to read very tiny letters.
Consequently, unless you are responding to several question, write short, focused, and easy to read messages. If your sentences are long, break them up. Don't have many paragraphs longer than two or three short sentences.
[Read Smart E-Mail Etiquette for more tips on sending effective email messages.]
6. Consistently use a short, powerful "signature" to end your messages.
Keep the signature at the bottom of your message clean, clear, short, and relevant. Most people won't have the patience to read more than a few lines, so you want to focus on what is most important and most notable:
Use your full, professional name (the one on your LinkedIn Profile, resumes, business/networking cards, and other professional visibility) with any relevant professional acronyms following it — CPA, PMP, PHR, RN, etc.
Profession or target job title.
Appropriate contact information — your non-work email address and, possibly, a non-work phone number if you have one you can answer easily most any time.
Location (or target location) — city and state (in USA).
Link to your LinkedIn Profile URL, or other appropriate professional profile URL.
If you have written any books or have a relevant blog, one or two could be listed below your profile URL. One or two recent relevant professional awards can be good additions, too.
[Read the Personal Branding with Your Email Signature and Your Most Important Keywords for more information.]
7. Proofread!
Before you send the message out, run spellcheck, and fix all of those issues. Then, read it for content, grammar, punctuation, logic — proofread, print and read it, read it out loud to yourself, or whatever method works best for you.
Look for alternative ways to reach people.
Use the Internet to research the employer, and then follow up offline.
For example, if you want to work in the sales department of a company, find the VP of Sales on the company Website, and then call the company to verify that the person is still there and still VP of Sales.
Once you know the name of the person in that key position, send a "beautiful resume" (Joyce Lain Kennedy's term from her latest Resumes for Dummies book) via snail mail – NOT email. Your "beautiful resume" is the one in word processing format, with bullets and bolding and a fancy layout – designed to showcase you and your capabilities.
More About Using Email for Job Search
Safely Finding a Job While Employed
---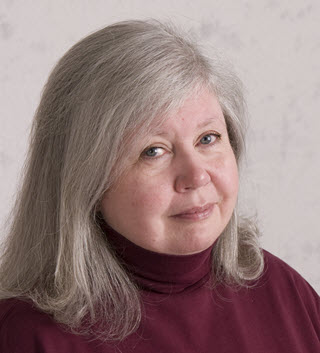 About the author…
Online job search expert Susan P. Joyce has been observing the online job search world and teaching online job search skills since 1995. A veteran of the United States Marine Corps and a recent Visiting Scholar at the MIT Sloan School of Management, Susan is a two-time layoff "graduate" who has worked in human resources at Harvard University and in a compensation consulting firm. Since 1998, Susan has been editor and publisher of Job-Hunt.org. Follow Susan on Twitter at @jobhuntorg and on Facebook, LinkedIn.
More about this author…