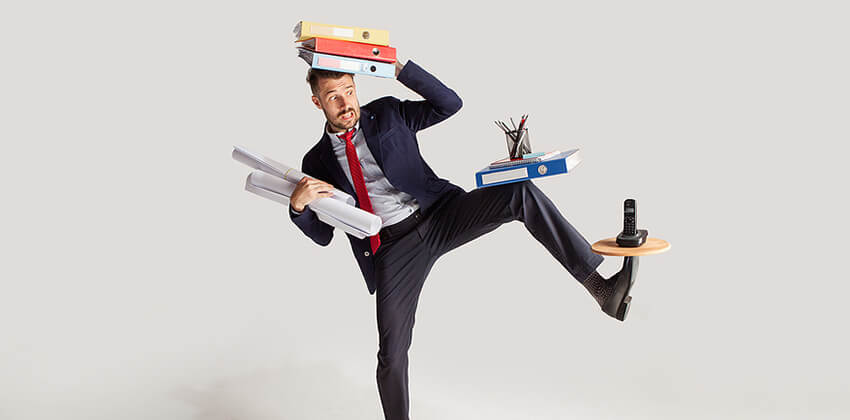 Are you a person with a slash? I'm not talking a sash, like the kind Miss America wears. I'm talking about the slash that more and more employed people use to describe themselves – as in "I'm a marketer slash technical writer" or "I'm an expert in Public Relations slash Marketing."
The Slash People – Work Plus
The slash says "I do more than one thing."
Some people use their slashes to describe their paid work without losing sight of their modestly-paid or wholly unpaid passion – "I'm a software engineer slash rock climbing guide," for instance. Other people use slashes in their self-descriptions to share the breadth of their experience.
These days, working people are looking for more from their jobs than a paycheck and a dental plan. They want to be themselves. They want to have fun on the job. It's not just Gen Y who is looking for balance – Baby Boomers and Gen Xers are after the very same thing. People talk about themselves using slash-type terminology to say "I'm a multi-faceted person." They want to share more of themselves than "I'm a Cost Accountant."
You hear a lot of slash talk at face-to-face networking events. I love to know more about people than the titles on their business cards, so I don't mind. But I have three tips to keep slash-talkers out of trouble when they brand themselves as more complex than your average working Joe or Sally.
Managing Your Slash
Slashes are great, but it's important that we know how to manage them.
1) Conservative slashing –
Be conservative in sharing your slash. It is fine to have compelling interests outside of work, but if you're in a job-search, you'll also need to reassure the people you meet that you are serious about your paid career.
Lots of marketers have blogs, so you wouldn't say "I'm a marketer slash blogger" but you might say "I'm a marketer slash belly dancer." Of course, you'll want to be ready to describe both your marketing and your belly-dancing activities, and to explain how you manage your full-time marketing job around your belly-dancing schedule.
2) Beware of confusing people –
If you're in job-search networking mode, the last thing you want to do is confuse people.
If you're looking for an HR job, you might introduce yourself as Sally, who's looking for an HR job, rather than as Sally, the HR person who plays the clarinet with the local symphony orchestra.
If you and your conversational partner turn to the subject of music, it's wonderful to talk about your interests and have fun digging into common ground. I recommend it, as long as your new acquaintance is left with the thought "Such an interesting woman, that Sally; an HR ace who plays the clarinet, too" rather than "Sally, the clarinet player! She said she was job-seeking….I just can't remember what her function is."
3) Focus the conversation –
Another slash-related pitfall is the tendency to talk about two or three business activities, especially if you're dividing your time between multiple projects for financial reasons.
If you attend a networking meeting and you're seeking a Technical Recruiter job, you don't also want to say "By the way, I am selling Tupperware to generate income during my job search. Would you be interested in learning more?" For one thing, you don't want to turn the conversation away from your new acquaintance, and from you. You can sell Tupperware to your neighbors and friends – save your business networking time to meet people wearing your job-seeker hat, only.
Although there's no shame in experiencing financial stress, it won't help your job search networking to convey to people that you're dividing your energies to make ends meet.
Stick to the Recruiter (or whatever) message, and save your Tupperware (or skincare, online travel-booking, or dog-walking) message for other venues.
Bottom Line
Remember what the experts say about branding: branding is what people say about you when you're not in the room. If you can only leave a new contact with one item of significance, let the one item relate to your job-search, please.
---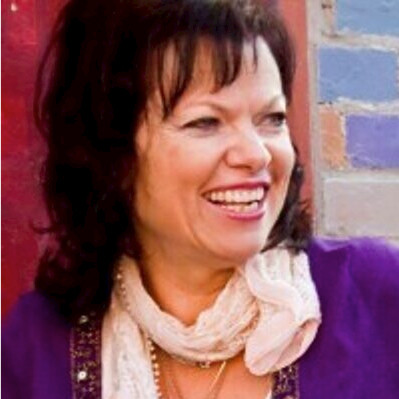 About the author…
Liz Ryan is Job-Hunt's Networking Contributor. Liz is a former Fortune 500 VP and 25-year veteran of corporate human resources departments. In addition, Liz is the author of Happy About Online Networking and an internationally recognized expert on careers and the 21st century workplace. Find Liz on LinkedIn.
More about this author…