When you're job-hunting, you're focused on meeting new people. That's a good thing to do, but it's important to remember that the people you're meeting in your job-search travels are almost always people who know very little about you.
There's another network you need to pay close attention to. That's the network of people who knew you when, people who worked with you over the years and can tell stories about you.
New acquaintances can recommend you, a la "I've just met Steve, and he's a very sharp guy." There's nothing wrong withan introduction like that.
Those Golden Contacts
An old workmate, schoolmate, neighbor or family friend can say about you "I've known Steve for twelve years, and I can tell you he's one of the most solid people I know." That is a golden contact. Don't overlook these members of your network!
For job-seekers, overwhelmed with getting resumes out the door, following up on cover letters and chasing down job-search contacts, recultivating the old-school network can be a low priority. That's a mistake!
Your network is critical in your job search, and no part of your network is more essential than the group that includes people who can vouch for your work and your character.
If you haven't done so already, I encourage you to get in touch with your 'old' network now. Sit down and make a list of the people you've worked with, the people you've known in business circles but haven't worked with, and others who can help you generate job-search strategies and leads.
Locating Those Golden Contacts
Not sure how to locate these old cronies? Here are some ideas:
LinkedIn is a free and enormous social networking tool with 25 million members, including plenty of people in your network, no doubt.When you join the site, you'll set up a profile and invite the Linked users already in your network (the site will tell you when you download your Outlook, Gmail or other email contact list) to connect with you.The popular Colleagues feature on LinkedIn allows you to re-connect with people you've worked with over the years. And, if you search on a person's name, an employer name or another search term, you can find other networkers who have fallen off your radar screen. Do it now!
ZoomInfo is another great site for locating people whose contact info you've misplaced or never had. Plaxo is already great for this purpose, and once you join Plaxo your Plaxo-using friends won't lose track of you, because the site updates them with your whereabouts every time you change jobs, urls or email addresses.
Job-Hunt's list of Corporate, Military, and Government Alumni Groups – over 250 groups listed so far.
Your old network is critical because these long-time associates are the people who can vouch for you in a way that new contacts can't.
If it's been awhile, it's de rigeur to write to a long-lost contact and inquire about his or her family and general well-being before launching into your job-search saga and certainly before asking for help. It's polite to suggest a quick phone call to catch up, also.
You can save the "Gee, know anyone at Motorola?" line of questioning for that live phone call. And, it's essential to offer your own assistance with anything your re-connection might need, as well – from a reference for his own job search to the inside scoop at a company where you worked, and he's pitching a sale. And once you've reconnected, take care not to let the association lapse again.
Professional networks aren't just utilitarian in their value – they enrich us in a million ways. Reach out to an old friend today, and you'll be reminded of that.
---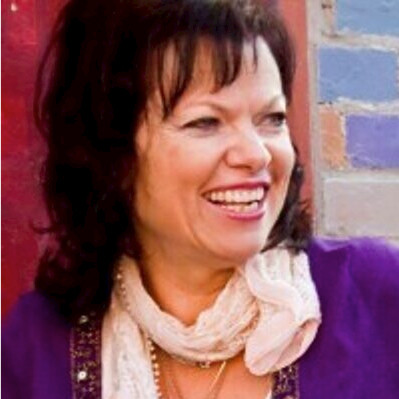 About the author…
Liz Ryan is Job-Hunt's Networking Contributor. Liz is a former Fortune 500 VP and 25-year veteran of corporate human resources departments. In addition, Liz is the author of Happy About Online Networking and an internationally recognized expert on careers and the 21st century workplace. Find Liz on LinkedIn.
More about this author…