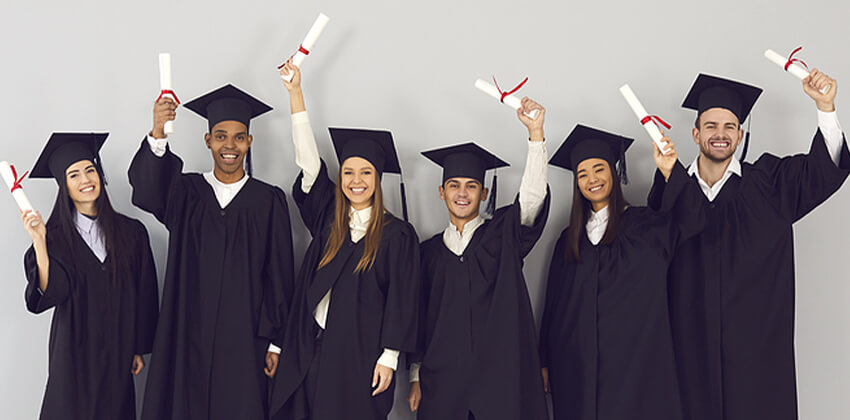 The dictionary says that to "survive'' is "to remain alive or in existence."
To "graduate" means to "successfully complete education and move on to the next step in a career."
Surviving is certainly MUCH better than the alternative, but "graduating" is more positive.  And, often, graduating is more appropriate, as you redirect your career.
The cause of this change may be involuntary, but that does not mean the result will be negative for you.
I have been laid off twice and moved on to better jobs both times, as did my coworkers. Our positive results are common!
How Is a Layoff Like a Graduation?
Think back to the last time you graduated from something. For most of us, a graduation is the beginning of a new phase of life. We take what we have learned in the recent past, and apply that knowledge to move in a new direction.
  1. A layoff is VERY educational.  
Many of the things I learned from my layoffs coincide with what other layoff graduates have told me they learned from their layoffs:
Management often is not as smart as they think they are, or the need to cut expenses (often reducing headcount has the biggest financial impact) would not develop.
"Logic" in who remains and who leaves is usually missing. Being in the wrong place (department, pay grade, job title, function, etc.) at the wrong time (expense/headcount reduction time) usually determines who is laid off and who is not.
"Top performers" may be the first let go if they are more expensive for the employer than other employees, so do not view your job loss as a reflection on the quality of your job.
Large employers tend to view employees as "resources" to be added or subtracted from the headcount as dictated by the stock market.
Large, even VERY large, companies are not "safe havens" from economic realities.
Some things are beyond my control (e.g. the economy, the skill of my employer's senior executives, etc.).
Some things are NOT beyond my control (e.g. who I work for, the job I have, the industry/profession I work in, etc.)
Waiting for the proverbial "ax to fall" is high stress.
Still working for an employer after layoffs have begun means more work for fewer people with important things going undone. A d morale is usually very low.
After you have been laid off, it can be a relief to know that the "the worst" has happened. No need to worry about job loss any longer.
  2. You do not need to explain in detail why you left.  
In 2020, the Coronavirus pandemic caused a record number of people to register for unemployment benefits, so, clearly, the experience of being laid off is not unusual today.
With record numbers of employees laid off as employers shut down or greatly reduced operations and staff, explaining why you left is simple or possibly unnecessary. Like someone who has just earned a diploma, the reason for your job search is clear.
All you need to do is say you have been laid off because your employer was forced to close the business. Or, if your former employer is still operating, say that you were laid off as the part of a down-sizing by your employer which reduced, or eliminated, your job, department, or sub-group.
Particularly with very public layoffs in the past (like we are having now), explaining your job loss in detail is not necessary.
  3. A layoff is the start of a new phase of your life.  
This could be the time figure out what your dream job is and pursue it.
Others who were laid off with me from the same high-tech employer (#29 on the Fortune 500 when I was laid off) moved on with their careers to became:
A potter (as in, maker of pottery) – new field
A competitive intelligence professional – a related field
A supply chain project manager – same field
A corporate trainer – new field
A freelance writer – a related field
An author – new field
A career coach – related field
An attorney – same field
An executive in a software company – related field
Several of my laid off colleagues became entrepreneurs. Two opened an ice cream store, one became an independent trainer/consultant helping clients effectively manage teams, another because computer tutor/trainer, two became web development consultants, and many more moved into other businesses. One even bought a food franchise.
Do not limit your options:
Is there an employer (or two or more) where you have always wanted to work? Leverage LinkedIn to find connections there.
Is there a job you have always wanted to do? Reach out to your network to see if someone is currently doing that job and how you could possibly move on to that job.
Have you always wanted to start and run a business? Maybe now is the time. Check with your local SBA and Chamber of Commerce, connect with your network, and research your local and online resources.
Having a traditional job is not your only option. Consider the possibility of starting your own business, becoming a contractor or a freelancer, or taking temp jobs. We have many more options available now, including working remotely from home.
My Most Important Lesson: A Career Is a Journey, Not a Destination
Just like a graduation, a layoff is a beginning as well as an ending. You will move on to the next part of your career, maybe an even better part.
Clearly, no job is "permanent." For all of us, our careers are journeys, hopefully spread over decades.
Layoffs are part of the work experience for most of us, another step in the journey that is our careers. I think I know where the journey is taking me, but it has made a few unexpected turns in the past, and a few more will likely happen in the future.
The Bottom Line
View your layoff as a career redirection — a change in direction — rather than a rejection!
The layoff felt terrible when it happened! That first "payday" with no paycheck was terrifying. But, the layoff freed me to find a better career, and led my colleagues to their new jobs and careers. We moved on, and so will you!
More About Recovering From Unemployment:
---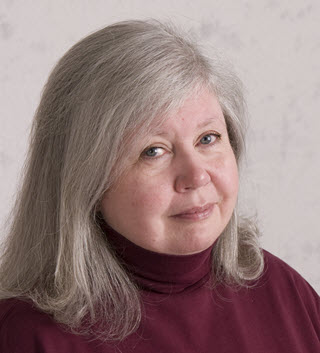 About the author…
Online job search expert Susan P. Joyce has been observing the online job search world and teaching online job search skills since 1995. A veteran of the United States Marine Corps and a recent Visiting Scholar at the MIT Sloan School of Management, Susan is a two-time layoff "graduate" who has worked in human resources at Harvard University and in a compensation consulting firm. Since 1998, Susan has been editor and publisher of Job-Hunt.org. Follow Susan on Twitter at @jobhuntorg and on Facebook, LinkedIn.
More about this author…