Strong networkers often balance two very different styles of interaction as they expand their circles.
On the one hand, they keep an eye out for people who need help.
As they engage with others, they find ways to act with generosity, often reaching out with kindness and small gestures of assistance.
At the same time, however, they keep their own long-term goals in mind, and they watch for people who might be good to know.
Self-Interest vs. Smart Selflessness
In his book Give and Take, psychologist and management expert Adam Grant explores this balance between self-interest and selflessness.
He says people have dramatically different expectations about reciprocity when they interact with others.
Grant describes three kinds of people, based on where their social interaction lands on the reciprocity spectrum:
  1."Takers" focus on what they can get.  
They are self-centered and want to receive more than they are willing to give.
  2."Givers" enjoy helping others.  
They tend to be good at networking and collaborating. And often they work to create success for the whole group or for people they don't know, even when it may not be to their advantage.
  3."Matchers" fall between Takers and Givers.  
They strive for fair and equal exchanges with others. They will give things away, but they expect to get something back in return.
Research suggests that, regardless of their occupation, Givers tend to dominate the top of the success ladder. But they also are overrepresented at the bottom.
In other words, the best and worst performers are Givers, while Takers and Matchers are more likely to cluster in the middle of the pack.
While many Givers flourish, Grant says a giving approach in the workplace has costs as well as benefits. Givers can exhaust themselves helping others, and sometimes they are treated like pushovers or doormats.
So, what's the difference between successful and unsuccessful Givers? Grant says high-performing Givers often assist other people but they also remain aware of their own best interests.
Their basic reciprocity style is to be helpful, but they can vary their approach in order to avoid burnout and also to support their goals.
The 2 Smart & Simple Habits of Successful Networkers
Strong networkers are both strategic and kind.
Along with insights regarding career success, Grant's book offers spot-on networking advice.
He describes several great networkers who build connections little by little, day after day, with helpful gestures and small acts of kindness. These folks are classic Givers, but they also stay focused on their goals. And when they need assistance, they are comfortable seeking help or information from others, including casual acquaintances.
During my years in Washington, D.C., I have seen many examples of how networking skills support career resilience. My work gives me a close-up view of some top-flight networkers, and I learn by watching them.
The best networkers seem to consciously create two habits:
  1. They build a practice of assisting others in small ways.  
If they meet somebody needing a job, they might offer to make a call. No matter how busy they are, they often find a minute to do something kind.
  2. They invent ways to connect with new and interesting people.  
But these adept networkers are also strategic in pursuing their careers. They study the big picture and enter communities that might prove helpful in the future, steadily making their networks larger and more diverse.
One Washingtonian I enjoy watching is Arlean Leland, Associate General Counsel for Civil Rights, Labor and Employment Law at the U.S. Department of Agriculture. It can take a while for Leland to walk along a hallway or through a crowded event. She is constantly pausing to chat or introduce herself to folks.
Leland says, "I believe in connecting. You never know which person might be able to help you on the ladder, whether you're moving up or moving down."
I asked Leland about her habit of pausing to inquire about the well-being of an acquaintance and about how quick she is to offer help. "Everybody needs a shot," she says, "and every day you should help people get theirs."
Leland says being helpful is not entirely unselfish. "What you put into the Universe – professionally or personally – comes back to you 10 times over."
5 Steps to Start Connecting Like a Networking Champ
You can jump-start a more robust network by contacting current friends, interacting with other people who might be helpful to know, and at the same time looking around for those who might need your help.
These tips can help you launch an effort to nurture relationships and expand your network:
  1.Start where you are.  
Savvy networking is more than just meeting new people.
You can enhance your network by strengthening relationships you already have.
People you know even slightly may welcome a chance to interact with another person, whether that means exchanging friendly words across a driveway or hearing from friends via social media.
The lingering pandemic provides a good reason for reaching out. A small gesture – as simple as inquiring about how a person is doing – can enhance your tie with a casual friend.
And this is a good time to send a message to people you care about, but seldom see.
  2.Become active in communities.  
You already belong to multiple communities because of where you live, work or studied. And becoming more active in these circles can quickly expand your network.
Leland describes her varied communities as "circles of people connected by interests or values." Among them are her alumni clubs, church friends, bar associations, and mission-focused organizations such as the Urban League and NAACP. These days, groups like these are recruiting new members with virtual gatherings and social media.
Perhaps Leland's most valued circle is Alpha Kappa Alpha. AKA's nearly 300,000 members are college-trained women who promise to support each other's personal and professional growth and also to work for social change supporting equality and equity.
Leland says she enjoys assisting sorority sisters, and when she needs support there's always somebody to call. Leland is now sequestered at home because she has a compromised immune system, and AKA is helping her remain in touch with the outside world.
Recently, after a Facebook post mentioned her stepmother's passing, Leland received flowers, fruit baskets and more than 90 sympathy cards from AKA members.
  3.Revive old connections.  
Grant says reconnecting with someone you once knew, like a college friend or former colleague, is easier than starting a relationship from scratch. We tend to trust and feel comfortable with people from our past, and often enjoy rekindling former friendships.
If you have done small favors in the past, such as offering information or advice, the recipients may be particularly pleased to get back in touch. Grant says, "Dormant ties are the neglected value in our networks, and Givers have a distinctive edge over Takers and Matchers in unlocking this value."
  4.Start with easy steps.  
Committing to small steps can be a powerful way to energize your networking. At the beginning of your effort, you may be tempted to quit because the thought of contacting so many people can be intimidating. So start reaching out with a series of actions that don't feel too challenging.
This might mean committing to contact one friend or acquaintance every day for two weeks. Some of your messages will be well-received and will generate a dialogue. It will feel good to get moving, some interactions will inspire new ways to connect, and each positive response will motivate you to keep going and to reach a little further out.
Not only will your early successes fuel bigger success, but frequent small steps can become habit-forming. If you resolve to communicate in some way every day, you will find yourself spotting new possibilities even on the days when you are not in the mood.
Also, you will be more likely to keep up your enhanced networking if you track your daily activity. Recording your progress will feel good, and each time you note an action step, it will feel like a tiny victory.
  5.Be kind.  
Networking can feel more natural when it involves helping someone else.
And you may grow more comfortable with asking for help if you start by seeking support for other people. This might mean something like asking one friend to assist another friend who is searching for job leads.
In addition to helping individuals, becoming involved in volunteer activity is an effective way to network while being generous. Even if you are stuck at home, you can cultivate relationships by working in support of causes that matter to you. Websites such as VolunteerMatch.org and Amava.com can match you with volunteer gigs either in your neighborhood or at a remote connection.
And your acts of kindness will bring a bonus. Research suggests we are hardwired to feel happier and more optimistic after helping somebody. In his classic book Flourish, psychologist Martin Seligman said, "Scientists have found that doing a kindness produces the single most reliable momentary increase in well-being of any exercise we have tested."
A kindness habit is self-reinforcing. And the positivity that comes from being helpful can energize your job search and help you remain upbeat in the face of setbacks.
The Bottom Line:
You know that networking is critical to your job search now, and to your career in the future. A smart way to grow relationships is to do a little bit every day, picking up your pace when your search is active, and continuing your outreach even when your career feels stable. One key to building broad circles of connection is to engage in professional and other communities, reaching out to interesting individuals, and showing up for critical activities. Another is to keep looking for ways to help other people.
More About Job Search Networking:
---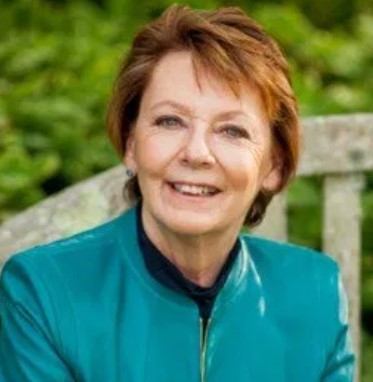 About the author…
Beverly E. Jones is a Job-Hunt Networking Contributor. Bev is an executive coach, and a former lawyer and corporate executive. In addition, she is an active writer and speaker, and the author of "Think Like an Entrepreneur, Act Like a CEO." Her career podcast, "Jazzed About Work," appears on NPR.org. Visit her website, Clearways Consulting, and Find Bev on LinkedIn, Twitter, and Facebook.
More about this author…