Instagram is being used by employers and recruiters to promote their organizations as great places to work.
So, you might want to use it, too!
First, be sure that your Instagram profile supports your job search.
Then, use Instagram to find and follow potential employers who interest you as possible places to work.
Finally, when you find employers who interest you, connect with their employees who have interests similar to yours.
Blend Personal With Professional
Consider your Instagram account as a visual representation of your personal and professional interests.
Blend your interests to provide recruiters and hiring professionals with insight on your motivation, career interests and how you spend your free time. Sharing this information helps recruiters understand who you are and why you may be a fit in their organization.
But before you begin doing any of this, make sure you have optimized your profile and cleaned it up so your profile is job-search ready.
Posting On Instagram
Before you start sharing random photos, think about what you want people to see.
All posts do not need to be work-related. Just add a few professional updates.
When uploading a photo or image, remember, Instagram posts are square and the best dimensions for an Instagram post are 1080 X 1080 pixels.
Here are some ideas of what you can share as updates on Instagram that will help reinforce your personal brand and showcase your interests:
Photos from a professional event you are attending or have attended.
Samples of your work (screenshot or photo).
You volunteering at an event.
Photos of places you have visited.
Photos from a day in your life.
Photos that show your interests, hobbies, or sports you participate in.
Motivational quotes.
Videos are also great for sharing as Instagram stories. Create a short career tip, share a story, or talk about an event you are attending or volunteering with.
Writing Your Post
Adding the photo is just the first step.
Next, you want to write about the photo you are sharing:
Describe why it's important or interesting.
Ask a question or ask for feedback.
You have approximately 2,200 characters to use in your Instagram post. But you certainly don't need to use them all.
Do not use big blocks of text which are difficult to read. Instead, try including emojis to emphasize a point and make your post more interesting to read.
As you write, think about what made you comment on someone else's Instagram post. Get more ideas by reading top Instagram accounts and adapt what they do for your own purpose.
  Use Hashtags  
Either at the bottom of the post or as the first comment, include relevant, popular hashtags. You want to use popular (and appropriate) hashtags that people are searching for.
Using the best hashtag helps people find your post, so do some research.
Take a look at the hashtags your favorite employers or industry experts use on Instagram for possibilities. You can use a variety of hashtags including job titles, industries, software or coding skills, or other key skills.
  Tagging  
Tagging an account with the @ sign brings your post to their attention. This works the same on LinkedIn and all other social media platforms.
You may want to consider mentioning the company hosting an event you are attending or show how you are using their product or service.
Companies monitor their accounts, and can see when you have tagged them. Be very careful to tag accounts appropriately. Never spam them.
Tagging is also a good way to say thank you to people after a networking meeting or event.
Next Steps
Grow your followers and following by being strategic about the accounts you are following.
First, you want to follow all the companies you are interested in working for on Instagram.
Some may even have dedicated "careers" accounts. Just search for the "company name careers" in the Instagram search bar. You could also visit the career page on their website to see if they mention their Instagram accounts.
Second, expand the accounts you follow to include more like-minded thinkers in your industry.
There are a couple of ways to do this. Search by relevant hashtags to find new people/brands to follow. Or, you can check to see who people in your network follow by clicking on their "following" button.
Don't Lurk
When a target company posts something, consider adding a thoughtful comment. This is how you will get on their radar. You might complement them on an achievement, ask a question, or share information.
Whatever you do, do not ask for a job.
Some companies will post job opportunities on Instagram.
Instead of just commenting that you are interested, read the job description fully.
If you have specific questions about the requirements, you could ask.
OR, you could apply and then leave a comment on their Instagram post that tells them you have just applied and look forward to the next steps.
Whenever possible, leave thoughtful comments. Commenting helps create awareness of you, helps build relationships, and demonstrates your writing skills and logic.
The Benefits of Instagram
Here are five benefits of using Instagram to help with your job search:
Learn about company culture.
Comment/engage with target employers and employees.
Identify new potential targets.
Get noticed.
Build new relationships.
Leverage Instagram to expand your network and to gain information about what it is like to work for potential employers.
The Bottom Line
Instagram is one more way for you to meet new people, learn new things, and for a job to find you.
More About Social Media for Successful Job Search
---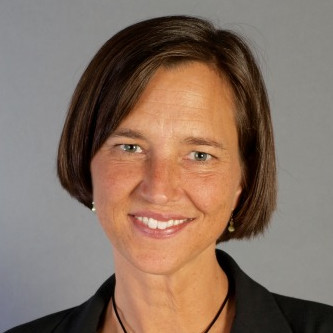 About the author…
Hannah Morgan, Job-Hunt's Social Media Job Search Expert, maximizes her own personal branding and online visibility using social media platforms. She is a job search strategist and founder of CareerSherpa.net. Selected by LinkedIn as a "Top Voice for Job Search and Careers," follow Hannah on LinkedIn. Also, follow and connect with Hannah on Twitter (@careersherpa) and Facebook (Career Sherpa). To read more articles on how to use social media for job search, visit her site: Careersherpa.net.
More about this author…