Already active on Instagram? Consider using it for your job search, too.
According to Pew Research, Facebook is the most widely used social network. But, Instagram is second (Snapchat is third, and LinkedIn is fourth).
Given Instagram's visibility and popularity, you can use your Instagram account to build your personal brand and online visibility.
In order to do this, you will want to make sure your Instagram profile and posts are suitable for recruiters to see.
Why Instagram?
We often think of LinkedIn as the best social network for job search, and, for professionals, solid visibility in LinkedIn is essential.
However, LinkedIn is not the only place people have conversations about their professional work. Nor is LinkedIn the only social network recruiters search for qualified candidates.
Owned by Facebook, Instagram is one of the fastest growing social media platforms. Businesses are using it to build awareness about their company, and you can too!
Employer/Recruiter Goals with Instagram
Because of its popularity, recruiters are turning to Instagram. What exactly do employers hope to accomplish on Instagram?
1. Attract the Attention of Possible Job Candidates.
Recruiters want to attract potential candidates. And to do this, employers have begun sharing "a day-in-the-life" photos on Instagram to help show what the company is like. In doing so, they hope to engage with people who may be a fit for current or future opportunities.
2. Observe the Personality of Job Candidates.
In order to learn more about applicants, recruiters turn to social media. Their goal is to see if a candidate might fit into the organization.
Resumes and LinkedIn profiles are void of personality, but activities on Instagram and other social media often offer many demonstrations of personality, sense of humor, and even skills and knowledge.
They want to learn about candidates' hobbies and interests to gain a better idea of who the candidates really are.
Make Your Instagram Profile Job-Search Ready
Take a look at your Instagram profile through the eyes of a potential recruiter. What would you think of that person? Does it convey any of your professional interests? Probably not. That's what LinkedIn is for, right?
Why not take steps to make your Instagram account a blend of your personal and professional life? You may find your personal connections may enjoy learning about your "work side."
The big benefit to using your Instagram account as a blend of personal and professional is that very few people are doing it, and this will enable you to stand out.
If you are ready to take steps to make your profile job search ready, follow these tips.
Photo
You want to make it easy for a recruiter to match you with your LinkedIn profile. To do this, the best recommendation is to use the same photo on Instagram and LinkedIn.
However, for Instagram, you may choose to use a different, less formal photo. Your photo should be good quality and feature your face. Be sure you are looking at the camera and smiling too.
Bio
You have 150 characters to convey who you are professionally and personally. Be sure you use similar wording as you used on LinkedIn (Twitter or Facebook) so the reader knows you are the same person.
In order for your profile to be found by recruiters, you will want to use a combination of keywords such as your job title and skills. And because you're still using it for personal purposes, include your interests outside of work.
To add visual appeal, consider adding emojis. This may also give you more space to write.
Another tip is to use hashtags in your bio. Do some research and see what the popular hashtags are in your field. Job titles, industry, or even coding skills or technology usually make smart choices.
Website Link
There's a special spot to link to a web page. The idea is to list a page that provides someone with more information about you. This is perfect for your personal website or, if you don't have one, list your LinkedIn URL.
Assess Your Profile
Take a second and look at your overall Instagram profile page. What story do your photos tell? Do the images you have shared provide a solid representation of your personality and personal and professional interests?
Clean It Up
If there are photos you don't want an employer to see remove them. If you have been tagged by someone in an inappropriate photo, ask your connection to remove it.
Your images should be free of drugs, alcohol, sex, politics, profanities, or anything you would not want your grandparents to see.
Once your profile is complete and ready for employers to see it, read the tips in How to Leverage Instagram for Your Job Search to make your self appropriately active to attract the attention of recruiters.
OR, Disconnect Instagram From Your Professional Visibility
If you decide that you do not want your Instagram profile to be found and traced back to you, take these steps:
Use a version of your name that is different from the name used on your LinkedIn profile and other professional visibility or use an alias.
Change your email address to one different from the one you use for other social media accounts, especially your LinkedIn profile.
Be sure that your Instagram profile photo is not the same as your LinkedIn profile photo.
Focus your Bio on your personal life and interests, avoiding mention of your work, job title, and employer's name.
Do not link your Instagram bio to your LinkedIn profile (or vice versa).
Taking these steps will make it more difficult for recruiters to find your Instagram profile and to connect it with your professional visibility. If what they might find could cost you an opportunity, this may be a good strategy to implement.
The Bottom Line on Instagram for Your Job Search
If you are already using Instagram, having a job-search ready profile will help build awareness of your personal interests and some of your professional capabilities. All you need to do is apply these tips to help you put the best foot forward on Instagram.
More About Social Media for Successful Job Search
---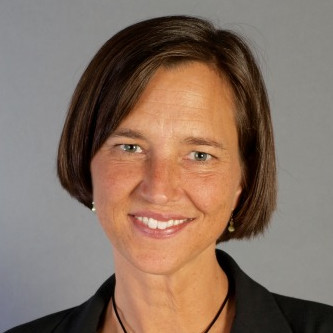 About the author…
Hannah Morgan, Job-Hunt's Social Media Job Search Expert, maximizes her own personal branding and online visibility using social media platforms. She is a job search strategist and founder of CareerSherpa.net. Selected by LinkedIn as a "Top Voice for Job Search and Careers," follow Hannah on LinkedIn. Also, follow and connect with Hannah on Twitter (@careersherpa) and Facebook (Career Sherpa). To read more articles on how to use social media for job search, visit her site: Careersherpa.net.
More about this author…