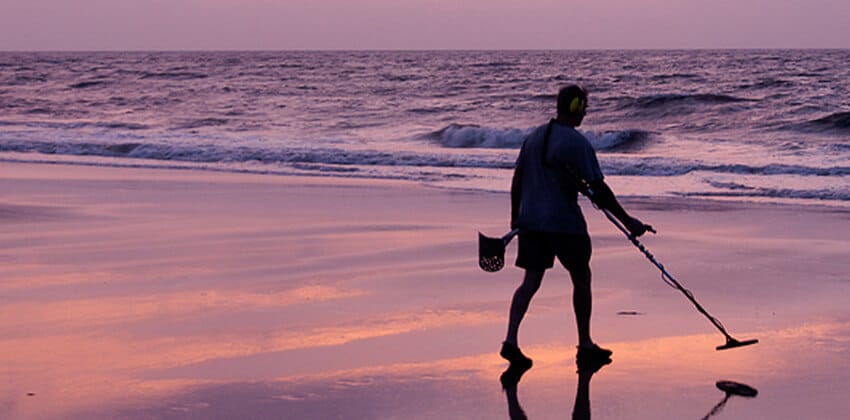 Even if you are comfortable and effective with PUSH, employ the PULL techniques.
The PUSH techniques will usually generate opportunities more quickly than PULL.
However, with PULL, employers and recruiters come to you, asking you if you might be interested in their job.
Having the employer approach you with their opportunity puts you in a much better negotiation position with the potential new employer.
These strategies will increase your perceived market value by making your expertise — and your ability to communicate well online — clear to everyone.
Your current employer may also observe and be impressed which might help you with your current job..
Techniques for Tapping into the Hidden Job Market?
1.) PUSH – Reach out to the hidden job market.
2.) PULL – Bring the hidden job market to you (this post) by being more visible where recruiters and potential employers can find you.
3.) MAINTAIN – Keep your network alive for next time.
PULL – Bringing the "Hidden Job Market" to You
Without applying for jobs, you can become visible to potential employers by using the right words (your keywords) in the right place (your LinkedIn Professional Headline, LinkedIn About section, descriptions of your jobs in the LinkedIn Experience section, the job title in your Facebook account), on the right websites.
When this is done well, your next job finds you.
Understand how to be found when someone is searching for someone like you, learn how to leverage the search engines so you are found by recruiters.
Done intentionally, with a focus and understanding of the right keywords for you and your goals (job titles used for your target job, skills required for that job by your target employers), these tactics help to increase your "personal SEO" (search engine optimization). For most professionals, a focus on LinkedIn SEO is also essential.
When done carefully with a focus on what you do — your skills and accomplishments — these tactics are now often called building your "personal brand."
Done well and effectively, you'll never need to look for a job again. Your next job will find you!
Claim Your Name
When they receive your job application or find a great article you wrote on LinkedIn, employers will Google you to learn more about you.
Your name is your most important set of keywords! Use exactly the same version of your name consistently for your professional visibility.
Today, your job search might be sabotaged by someone else's misbehavior — that recruiter who searches LinkedIn won't know you aren't the bank robber, if the name on your resume is that same as the bank robber's. Another important aspect of online reputation management.
Find and use a "clean" version of your name for your online job search activities, including your LinkedIn Profile, resumes, business cards, etc.
8 Ways to Make Your Personal Brand Visible
Most employers are buried with job applications from unqualified applicants, so they are turning to the Internet, particularly LinkedIn and Google, to find people who seem qualified for their jobs.
To be successful, you must be found.
Particularly these days with social media so incredibly popular, you already have a "personal brand" whether or not you want to call it that. The point is to start managing it in a purposeful way that will help you in your career.
Make your professional focus — your personal brand — very clear.
Do not present yourself as a construction project manager on LinkedIn and a plumber on Facebook. Employers will compare and will be leery of — or confused by — someone who does not present a consistent image.
Consistency across all online venues is very important, and what you present online must be clearly aligned with what you present offline, from business cards and name tags to paper resumes.
Check out the excellent Guide to Personal Branding articles written by Job-Hunt's Personal Branding Expert for how-to's on creating and managing your personal brand. Practice Defensive Googling regularly to be sure that someone with the same name you are using isn't damaging your reputation.
Since a job search is really an exercise in "personal marketing," check out these options to consider, and do not limit yourself to only one of these activities:
1. Create an "All Star" Profile on LinkedIn.
This is becoming more and more important and useful for job seekers. Sites like LinkedIn, Twitter, Facebook, etc. offer people the opportunity to create public profiles that are becoming increasingly important as sources for recruiters.
Your LinkedIn Profile is an extremely valuable and visible presentation to the web (and to employers and recruiters) about you, and the best part is that you put into your LinkedIn Profile what you want to make visible.
To increase your LinkedIn visibility, read 12 Steps to Outrank Your Competitors in LinkedIn Search (Personal LinkedIn SEO) and the other excellent articles in Job-Hunt's Guide to LinkedIn for Job Search for more information.
Be extremely careful of what you post on LinkedIn and other social networking sites. Protect your reputation.
As famous What-Color-Is-Your-Parachute author Dick Bolles said, "Google is the new resume." Recent studies have shown that nearly 100% of recruiters search the Internet for information about a job applicant before inviting them in for an interview.
If you are only planning to do one of the PULL activities, this is the one to choose. For visibility in most professions, a solid Linkedin Profile is not optional. Read 7 Elements of an Effective LinkedIn Profile for very helpful tips.
MORE: Read Job-Hunt's Guide to Personal SEO and Guide to Online Reputation Management for more information.
2. Write and publish articles in your areas of expertise.
Not comfortable talking in front of a group? You can also establish your command of a topic by writing an article that appears in a publication read by your target employer (or employer group).
Most professional and industry associations have newsletters and/or Web sites that need content, even some businesses (isn't there a small newsletter-type publication included with your phone bill?). Contact the editor or Webmaster to find out what they need.
An article doesn't need to be long. Just be sure that it is accurate, spelled correctly, and uses good grammar before you submit it. Best – have someone with good writing and spelling skills look at your article to be sure it makes sense before you submit it.
Focus on writing about a subject that demonstrates your professional knowledge and skill, and presents you in the best light as a valuable addition to a potential employer's staff.
Tips:
Writing an article provides you with a terrific excuse to call people for interviews ("Hi, my name is Bill Smith, and I'm writing an article on the current housing market, may I speak with your president?")
Be sure that you retain the copyright to your article and get a "byline" (as in "by You").
LinkedIn members can publish articles using LinkedIn's "long-form post." Popular articles are picked up and distributed widely within LinkedIn by the LinkedIn Pulse. Recruiters love LinkedIn, and so does Google.
Get a few copies of the article or the right to make copies (some publications will give or sell you reprints of your article as it appeared in their publication, but not give you the right to make copies) to attach to your resume when you send a paper version to an employer. Include links to the articles published online.
Add the article's title (with the publication's name and date of publication) to the list of accomplishments on your resume and LinkedIn profile. If the article is published on a Web site, include the article's URL on your resume and profile. Be sure to check the link frequently to make sure that it is still a "live" one.
Read Publishing on LinkedIn: Gain Both Visibility and Credibility and Build Your Personal Brand by Blogging on LinkedIn for more information.
3. Post good comments on blogs and news sites.
Demonstrate your knowledge and intelligence by posting relevant (perhaps a teensy controversial, sometimes?) comments in public places. Build your credibility and your personal brand.
LinkedIn's Groups are an excellent venue for demonstrating your knowledge and expertise as well as your ability to communicate in writing.
LinkedIn members can join up to 100 Groups, so join Groups for your industry, profession, schools, companies, location, hobbies, and more. Join the Groups that are for your industry or profession (or your school's alumni association) in your location.
Participate carefully! Don't be cranky in a LinkedIn Group, and don't confuse LinkedIn with Facebook when it comes to sharing personal information and opinions.
Learn more about leveraging LinkedIn Groups for your job search: Connect with Recruiters Using LinkedIn Groups.
Set up Google Alerts (see Job-Hunt's Google Alerts article for how to do it) on the topics of greatest interest to you, and Google will contact you when something in the top 20 to 50 search results changes. That will give you notice of something that might be worth one of your incisive comments.
4. Post relevant articles on LinkedIn, Medium, and other relevant websites.
Having your content published on a respected website will increase your credibility as well as demonstrating your communications skills.
You can publish an article on Linkedin by clicking on the "Write an article" link near the top of your LinkedIn home page. Focus on articles that are relevant to your field. Demonstrate your knowledge and expertise as well as your writing skills.
Add articles not published on LinkedIn to your LinkedIn profile. "Feature" your LinkedIn and non-LinkedIn articles in your LinkedIn profile.
5.Answer questions on Quora.
Quora.com is a very popular site where people pose questions on almost any topic, and other people answer those questions. Becoming a trusted source on a specific topic can provide excellent visibility as well as great credibility with Quora's vast community of users.
To start, register and complete the Quora profile. To get started, choose your "Interests," and "follow" the topics that are relevant for you. Read "How to follow a topic" for the process. Then, read the questions posted, and the most popular answers. You may find people you want to follow, as well as discovering questions you can answer.
Then, build your credibility and audience in Quora by providing careful and thoughtful answers to questions on topics that are good ones for you. Popular answers receive "up votes" from those in the Quora community who liked those answers, which brings more attention to the people who provided the answers.
My recommendation is to read and observe for a while before jumping in to ask or answer a question. Some topics are controversial, with more heated opinions, but most topics are not. Up vote carefully, but sincerely.
Building a group of followers provides credibility as well as excellent visibility in that circle. People with a large number of followers typically get additional visibility inside of Quora when they answer questions.
6. Share informative content or teach an online class.
Teach a class online or in person. Include this information in your LinkedIn profile, particularly if the subject is supports your professional brand.
Online classes
The visibility is wider but less personal if you post an instructional video on YouTube or a presentation slide file on SlideShare.net. These files will be included in Google's search results when someone searches for your name or your topic.
Search through YouTube and SlideShare using terms related to your field:
Which topics have the greatest numbers of views?
What do the comments, if any, say? Do they indicate unanswered questions or concerns?
Which topics are not covered well?
Can you do a better job on one or more of those topics?
Where is there opportunity for you to fill a need?
When you find a need that you can fill, create your own video or slide deck (PowerPoint or other presentation software). Be sure to include a slide making your name and contact information visible. Then, post the file, connected to your professional name.
Live classes
To build your local network and reputation, look for community-based adult education provided somewhere in your area. Then, see if you can teach something for them in your area of expertise.
Get a copy of their course catalog, and see what they are offering. Is there a subject you could teach that they don't offer but might want to offer?
You may be able to offer a one- or two-session "workshop" or "seminar" if you have a topic that is interesting. Just be sure that it is a topic you know very well and one that demonstrates your knowledge and professionalism.
A local college or university may need an "adjunct" instructor for specific subjects, and may be open to someone "outside" the faculty providing the instruction.
Focus on teaching a subject that demonstrates your professional knowledge and skill, and presents you in the best light as a valuable addition to a potential employer's staff.
Tips:
Get and keep copies of the course catalog with your course and, hopefully, your name in it.
Let class members know that you are "between assignments" and interested in finding a new job.
Collect feedback from class members so that you can improve your material and presentation, and get some contact names (use with permission only!)
Add the class to the accomplishments on your resume, and add this job/activity to your LinkedIn Profile.
7. Give a speech.
Associations, societies, and local business groups have meetings, and meetings usually need speakers. If you can talk knowledgeably about a topic of interest to the group, they may be interested in having you speak.
You may only need a 30 or 45 minute talk, probably with a few minutes to answer audience questions. Just be sure the topic is a subject you know very well. Groups like Toastmasters and National Speakers Association can provide you with information, guidance, and practice giving your speech.
Focus on speaking about a subject that demonstrates your professional knowledge and skill, and presents you in the best light as a valuable addition to a potential employer's staff.
As usual, add these talks to your LinkedIn profile and promote them with your LinkedIn posts, if they are relevant and support your professional brand.
Tips:
Pick an organization with an effective publicity committee – one that has their meetings listed in the local news media, has detailed meeting announcements on the group's Web site, etc. (Note, if a relevant group has meetings that are not well-publicized, it could be a group that needs a good volunteer for the publicity committee or the Web team. Seize the opportunity, if you have the time!)
Let audience members know that you are "available" for a new job opportunity (if appropriate).
Get and keep copies of the meeting's program, if there are any.
Don't forget to add the speech to the list of accomplishments on your resume and your LinkedIn Profile. If the organization has a Web site that keeps past meetings viewable, put the appropriate URL on your resume (and keep checking to make sure that it's still "live") and link to the event on LinkedIn.
Some speakers are paid quite handsomely for their speeches, and market their availability to be a speaker on LinkedIn. Share LinkedIn Updates about your speaking engagements.
If you have someone record your speech, turn it into a podcast or a video which can be posted on iTunes or YouTube, etc.
8. Write a book! Author => Authority!
Writing a book takes much more time than writing an article, obviously, but the payoff can be bigger as well. Then, you can attach your resume to a copy of your book, and get much more attention!
If you want to write a book but donnot have a publisher or agent beating down your door, consider self-publishing. It's a quicker way to get your book in print, too. MANY famous (and rich) authors started by self-publishing. More about self-publishing:
If you don't want to spend the money for a print version of your book, publish your book as a Kindle ebook on Amazon.com. Check out Kindle Direct Publishing for more details about the program plus how to get started. With the free directions provide by Amazon plus an understanding of Microsoft Word, you can create your own Kindle book without paying anyone else to do anything for you.
Find more information about being a professional writer from websites Writer's Digest and WritersWeekly.com. You'll find both free and for-fee information that can be very helpful.
Amazon currently offers "Kindle Singles" which are shorter than most books, perhaps more appealing in today's short-attention-span times. These are ebooks in the Kindle format between 5,000 and 30,000 words. Here's more about Amazon Kindle Singles.
You've learned ways to reach out to potential employers (PUSH) and ways to make yourself visible so that employers approach you (PULL, above).
Now, learn techniques for keeping your network alive so that it's there the next time you need it (MAINTAIN).
---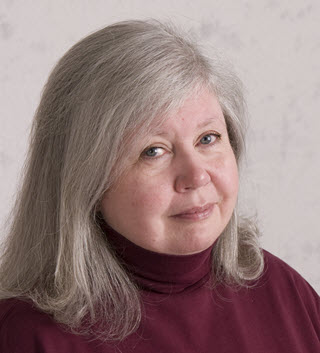 About the author…
Online job search expert Susan P. Joyce has been observing the online job search world and teaching online job search skills since 1995. A veteran of the United States Marine Corps and a recent Visiting Scholar at the MIT Sloan School of Management, Susan is a two-time layoff "graduate" who has worked in human resources at Harvard University and in a compensation consulting firm. Since 1998, Susan has been editor and publisher of Job-Hunt.org. Follow Susan on Twitter at @jobhuntorg and on Facebook, LinkedIn.
More about this author…