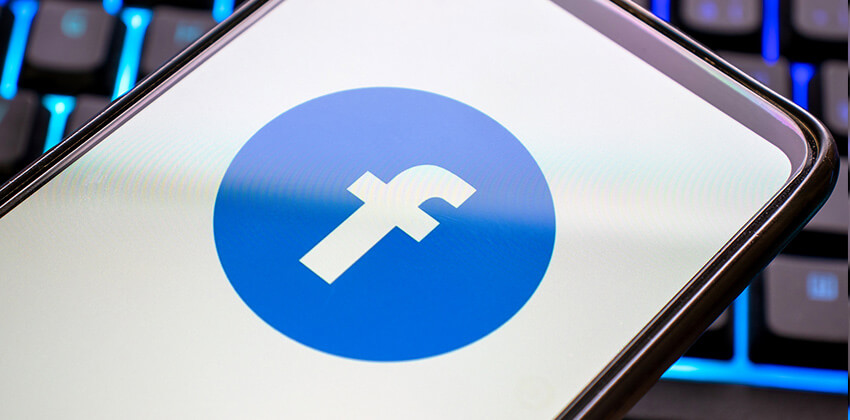 Facebook is a very popular social media channel, the largest in the world.
But, Facebook is probably not the first place you think of to look for a job.
Time to reconsider.
In this article, see 10 steps you can take to use Facebook for a successful job search.
Why Facebook?
Facebook is widely used by individuals and businesses.
First, let's look at some Facebook data.
Jobvite Recruiter Nation Survey 2020 reports that recruiters use social media to help them promote and recruit for jobs; 60% use Facebook.
Facebook is widely used by individuals and businesses and if you already have a profile and friends on Facebook, it's one more place to look for jobs and promote your professional qualifications. And as you see from the data above, even recruiters use Facebook to search for and evaluate candidates.
Facebook as a Recruiting Tool
Recruiters, HR professionals, and hiring managers discovered ways to search Facebook for candidates with hard-to-find skills or who may not be actively looking for jobs. Recruiters can search for profiles by education, geography, interests, and even by past employer.
These professionals have also seized the opportunity to create company career pages on Facebook. A company career page gives recruiters a place to post job opportunities, answer questions, and promote their company's brand.
Your Personal Network Is Powerful
Many people want to keep their personal and professional lives separate, but that does not mean you should keep your friends in the dark about your job search.
You may have over 200 friends on Facebook who could potentially be able to connect you to your next job. Your friends and family may not know what you do professionally, but that does not mean they can't help. And you just never know who your friends know.
If you are employed, be VERY careful about sharing news about your job search on Facebook. If your current employer finds out — it could cost you your job. Read Job-Hunt'sGuide to a Stealth/Confidential Job Search for more information.
10 Smart Steps to Leverage Facebook for Your Job Search
Facebook is just one more place where people go to hang out and share information. Learn what you can do on Facebook to help your job search.
  1. Check Your Privacy Settings.  
Facebook has a reputation for changing privacy-setting criteria.
If you haven't looked at your settings in a while, it would be wise to do so and make sure you are not over-sharing.
From the top menu on your Facebook desktop, click on the down arrow. Then, click on "Settings & Privacy."
For a more comprehensive look at how to secure your Facebook account, see How to Protect Your Privacy on Facebook for Job Search Success.
  2. Complete Your Profile.  
You do not need to set up a separate Facebook profile for your job search. In fact, it is against Facebook's terms of use to do so. Instead, be very aware of the information you put in your profile and who can see it.
To help your Facebook profile get discovered, add past work history and professional skills to your "About" section. You can also include a link to your LinkedIn profile, email address and add a brief narrative, similar to your LinkedIn About section, in the "details about you" section.
Once you have added your information, check to see what your public profile looks like when someone you do not know views it. From your desktop version of Facebook, go to your profile and look at the menu of options under your name.
You will see this eyeball (below). Click on the eyeball to view your profile as the "public" sees it.
See Optimize Your Personal Facebook Profile: Your NEW Resume for more details.
  3. Focus Your Profile on the Right Keywords for You. 
As with LinkedIn, resumes, and job applications, be sure to include the keywords that are appropriate for you.
As noted above, the 2020 Jobvite survey showed that 60% of recruiters search Facebook for qualified job candidates.
Including the "right" keywords for you in the About section (your skills, accomplishments, and job titles) improves the likelihood that your profile will be found when people search for those terms.
Recruiters and hiring managers also search Facebook to confirm the qualifications and "facts" on the resumes and applications that job seekers have submitted, so your Facebook profile should support your resumes and applications.
For more information about choosing the right keywords, read The 25 Best Keywords for You in Your Job Search.
  4. Unemployed? Let Your Friends Know.  
If you are unemployed and openly looking for a new job, you can and should let your Facebook friends know. Your friends want to help but probably do not want to see regular updates about your job search.
This means you have one chance to announce your job search as a post on Facebook so that all your friends and family know and can assist.
Only post this update if you are unemployed. You do not want your current employer to discover you are looking for a new job.
Your post should provide the following details:
Clearly state the specific job titles and roles you are interested in.
Include the names of employers you would like to work for.
Provide your preferred location.
Be positive and do not go into the details of your separation.
Providing all these details makes it easier for your friends to offer real assistance. Announcing that you are looking for any new job will not remind them of what you can do or good opportunities for you they might know about.
Your announcement post on Facebook may look like this:
Hi Friends,

You may have heard that I am in search of a new Corporate Training role. I am interested in working for a company in the Greater Rochester area (or remotely).

The ideal company will have an established online training curriculum and needs someone to take it to the next level. The best fit would be in a finance or banking institution, hospital, or insurance company.

I have used the major Learning Management Systems (Adobe Captivate), and I am in the process of getting my Certified Professional in Talent Development (CPTD) through Association for Training Development.

Are we connected on LinkedIn? Here's my profile.URL: https://linkedin.com/in/name/.

If you have advice, tips, or leads leave a comment or please send me a message.
Occasionally update your Facebook friends about how your job search is going. You can do this by posting about an upcoming interview, and ask for friends to send positive vibes. Just make sure you keep all your messages positive.
  5. Search for People of Interest.  
You can search Facebook for people by where they work or job title.
Just like on LinkedIn, you will see who you are connected to that knows the person. You may be surprised to discover the connections within your personal network.
If you do find a friend who knows someone you want to talk with, you could message your friend on Facebook.
Since many people do not use Facebook's Messenger, a better idea is to send your friend an email, and ask for a quick conversation. Ask your friend how well they know the person you want to meet and if they would be comfortable introducing you via email.
You can also review the Facebook profile of anyone you may want to meet and see what they are sharing publicly. Your research may reveal where they volunteer or outside interests or hobbies. You can use this information to start a conversation or build rapport.
  6. Discover Job Leads.  
Facebook Groups feature is a good place to find people posting jobs in your field and geographic area.
Chris Russell — Job-Hunt's Facebook Expert, recruiter, and founder of CareerCloud — recommends searching for Facebook Groups using your city and the word "jobs" to find Groups that share job leads. You can also look for Groups related to your profession or industry where people with similar backgrounds may go to hang out.
You can also "Like" company career pages, and they will probably notice your name and interest in them.
Companies create these pages to establish a talent community and post jobs and company news. Career pages serve as a pool of potential candidates and can be used to improve the flow of information to interested candidates.
You may also discover job leads when friends post job opportunities in their status updates.
  7. Find Jobs Posted on Facebook.  
Facebook does have a job board. However, it is not widely used and may not have the types of jobs you are interested in. Facebook's Jobs tab works like most of the job boards, so it may be worth checking out and setting alerts for jobs you are interested in, just in case.
Facebook's Job board lets you search by job title. You can then filter by location, salary, job type (full-time, part-time, volunteer, etc.), and job category (marketing, accounting, management, etc.).
The job posting may allow you to apply using your Facebook profile. However, carefully read the instructions in the job posting to avoid wasting your time and to demonstrate to the employer that you can read and follow directions.
Most postings asked that interested candidates apply on their website or to send a resume.
  8. Connect and Engage with Your Network.  
As with any social network, you can use Facebook to nurture and expand your connections.
Facebook makes it easy to search for college classmates. You must first add your college and even high school information if you want others to know what schools you attended.
Consider joining Facebook Groups for school alumni and company alumni as well.
Engage in discussions in Groups related to your career, industry or occupation. Answer questions, provide assistance and be active.
Remember that any comments you post to public Facebook pages and public Groups are also viewable to anyone on the Internet.
If you see a globe next to the date in your update, your update is public, which means anyone and everyone can see your update and comment on it.
  9. Follow and Target Your Employers' "Company Pages."  
Hopefully, you have a list of employers where you might want to work in the future. Check out their Facebook "company page" (if they have one), and "Like" it.
By clicking on the "Like" button, you will become a follower of that employer, and their posts will appear in your Facebook News Feed. The employer's name will also be added to your Facebook About section.
  10. Learn How to Use Facebook Lists.  
Facebook Lists work like an email distribution list. When you post to Facebook, you can select who you want to see your update.
Facebook sets up several lists for you already, or you may decide to set up a list for your job-search friends. Some list settings include:
"Public" is anyone on or off Facebook.
"Friends" are friends you are more likely to share personal information with;
"Friends except.." are people you are friends with on Facebook except for those friends you specify you want to have excluded from seeing this information. When you click on the "More" button below "Friends except…" you have additional options, like:

"Specific friends" allows you to select specific people to see the update you want to share with them.
"Only me" allows you to keep the post completely private.
"Custom" allows you to select specific people to see the update and others you want to exclude.
The Bottom Line
If you are actively job seeking or plan to, do not overlook the potential networking opportunities and job leads on Facebook. Remember that what you share on Facebook may reach MANY more people than you intend, which can either work for or against you.
More About Facebook for Successful Job Search
---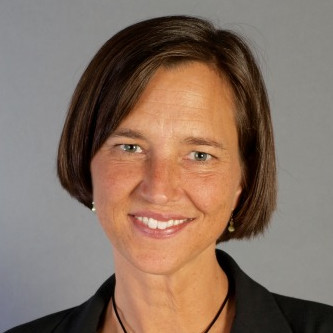 About the author…
Hannah Morgan, Job-Hunt's Social Media Job Search Expert, maximizes her own personal branding and online visibility using social media platforms. She is a job search strategist and founder of CareerSherpa.net. Selected by LinkedIn as a "Top Voice for Job Search and Careers," follow Hannah on LinkedIn. Also, follow and connect with Hannah on Twitter (@careersherpa) and Facebook (Career Sherpa). To read more articles on how to use social media for job search, visit her site: Careersherpa.net.
More about this author…