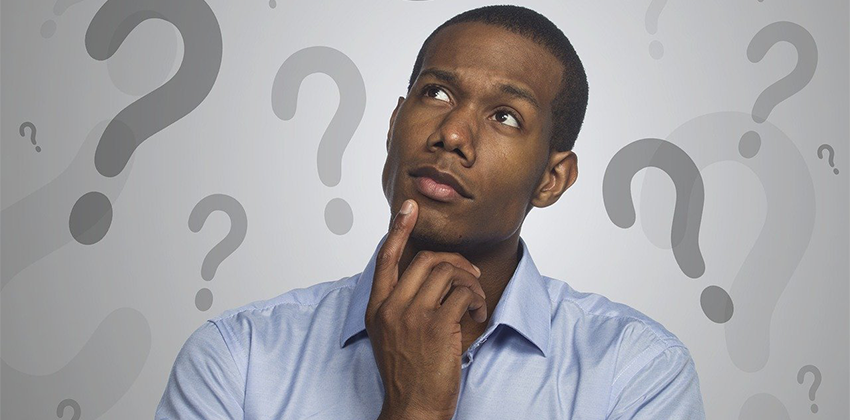 One very important question that many job seekers seldom prepare for during an interview is answering the question, "Why do you want to leave your current job?"
This may also be asked as "Why are you looking for a job?" or even "What would you change about your current role?"
This question can make the most seasoned interviewee squirm a little because of the first word; why. A question starting with "why" immediately places you on the defensive.
If there is anything that is dissatisfying about your current position, this is where you might unwittingly share that information and unintentionally emit a negative vibe — a VERY bad impression to make.
Search flexible jobs on FlexJobs!
Best Reasons for "Why Do You Want to Leave Your Current Job?"
The most effective and acceptable reasons for leaving your current job are positive — not negative — and relate to moving forward in your life or career.
Some of the most common, and easiest to explain, reasons for leaving a job include:
Desire to learn.
Desire to take on more responsibility.
Desire to take on less responsibility.
Desire to relocate.
Desire for a career change.
Desire to gain a new skill or grow a current skill.
Company reorganization has led to change in job content.
Desire for a shorter commute to work.
Desire to improve work/life balance.
When answering this question, it's easy to think about all of the things you dislike about your current job, but don't go there.
Search flexible jobs on FlexJobs!
Look Forward in Your Response to the Question of "Why Do You Want to Leave Your Current Job?"
Unless you are part of a well-publicized corporate implosion (e.g. Enron) or reorganization, stay positive in your response. Start by responding with "What I really like about this job and company that is different from my current one is…"
Take the opportunity to share what you've learned about the potential new company (demonstrating your interest in the opportunity). Talk about the environment and culture of this company, and how you feel it's a strong match with your strengths and experience.
Demonstrating your buy-in to this potential employer's brand and culture is a good way to sell yourself as a match.
Talk specifically about the job for which you are currently interviewing.
Show excitement about the opportunity to learn some new skills and adapt to change.
Focus on your strengths and what you will bring to the employer.
Make sure you take time to describe your accomplishments, and all of the good that you've done for your current employer.
Most importantly, demonstrate that you are dignified and professional and will not talk disparagingly about another company or boss.
Don't Be Negative About Your Current Job or Employer During Interview Questions
According to several resources, the number one reason most people voluntarily leave one position for another is because of a bad boss or supervisor. There may be a combination of reasons as to why you want to leave this job, but most all of them will likely tie back to poor management or a bad supervisor.
So, knowing that you shouldn't say anything negative regarding a company or individual supervisor in an interview, how should you answer this question?
If you speak poorly of a company or boss during an interview, what proof does the potentially new employer have to believe that you wouldn't say the same thing to a customer or coworker in the new company? Everyone knows that would be bad for business.
Search flexible jobs on FlexJobs!
Sample Answers to "Why Do You Want to Leave Your Current Job?"
It's best to avoid going down the slippery slope of discussing specifics regarding compensation, poor management, company finances, poor morale, or any other negative aspect of the job.
You can gloss over negative information by focusing on the future and staying positive, stating something like:
I want to build on one of the aspects that I like most about the work I currently am doing…
One of the things that has made things a little more challenging is that I'd like to have a platform where I could share my ideas and offer up ways to improve…(service, operations, technology, communication, etc…)
Using phrases like that still keeps the mood positive, but allows the employer to read between the lines. It also shows that you want to contribute positively to the success of your employer.
You can also just share your interest in this opportunity by saying something like:
I am interested in learning more about (something this job includes), and this job provides an opportunity to leverage my current areas of expertise and increase my skills in…
Your focus here is on (something that you like), and I really enjoy doing (whatever that is). So, I expect to increase my enjoyment of my work when I am able to focus more on (that aspect of the job).
I enjoy working as part of a team and am looking for an opportunity to work on an interesting project. This job is part of a team working on a fascinating project, and I would love to join in this work.
You can demonstrate your interest in this new employer by saying:
I've enjoyed working with a great group of people at my current employer, but this opportunity in this company fits very well with the direction I want to take my career. 
I've learned a great deal in my current job, but I'm interested in working at [name of employer] based on the great things I have learned about this organization.
This job has been a great experience, but growth is limited because the company is relatively small. So, to continue to grow, I need to look elsewhere, and working in this this opportunity looks very interesting to me because…
Be honest, positive, and frame your response in a way that includes the job you are interviewing for.
Bottom Line on Answering "Why Are You Leaving Your Current Job?"
If asked why do you want to leave your current job, remember to keep it positive, promote yourself and your accomplishments, and follow the old adage of "if you can't say something nice, don't say anything at all."
Search flexible jobs on FlexJobs!
Answering the Common Job Interview Questions:
Questions About You:
Handling Special Career Situations:
Questions About Them:
Questions for You to Ask Them:
Interview Preparation:
---
About the author…
Beth Colley CEO/owner of Chesapeake Career Management Services has guided over 1,200 job seekers to career success since joining the careers industry in January of 2000. She is a Certified Master Resume Writer, a Certified Career Management Coach, and a Certified Brain Based Success Coach and an active member of Career Directors International, The National Resume Writers Association, and Career Thought Leaders.