This is a situation that most of us have experienced — needing to motivate someone to do their work, whether it was a coworker or subordinate.
They might have been the bottleneck that was holding up a major project.
This is frustrating, especially if you're one who likes to finish a project before the deadline or, at a minimum, on time.
Employers are also sensitive to this conundrum because projects finished late cost money or customer satisfaction, while projects finished on time keep the processes running smoothly.
As well, someone who consistently fails to do their part of a project is a major problem who will most likely have to be let go; and this is a huge cost the employer must undertake. The U.S. Department of Labor estimates put the cost of a "bad hire" at 30 percent of the person's first annual salary.
Being able to motivate others can be critical for many jobs and organizations, so you may be asked this question.
"Tell us about a time when you had to motivate someone." This is a common behavioral-based question.
Three Thoughts to Keep in Mind When Answering "How Do You Motivate Others?"
Although this is a tough question to answer, there are three thoughts to keep in mind that will help you answer this question:
Interviewers want to see how you're going to respond to difficult questions.
Understand why the interviewers are asking the question.
Have your (short, nonfiction) story ready.
For details about how to successfully answer behavioral interview questions, read Smart Strategies to Answer Behavioral Interview Questions.
How to Answer "How Do You Motivate Others?"
A vague answer is not going to impress interviewers. In fact, it might eliminate you from consideration. Remember, this is a problem employers struggle with, so interviewers want a specific answer.
The purpose of behavioral interview questions is for interviewers to understand how you have responded to certain situations in the past to gain insight into how you would act in similar situations in the new job.
Keep the following thoughts in mind:
 1. Stay Positive 
When you describe this situation, avoid trashing anyone. Stick to the facts.
Describe a time when you needed to create an incentive for someone to do their job appropriately and on time. Be honest, but don't assign negative characteristics to anyone.
Most organizations and individuals have times when they need to have someone boost their motivation, but that need doesn't mean they are bad people or poor workers.
 2. Understand Their Reason for the Question 
There may be a number of reasons why interviewers ask this particular question. Often, one reason could be that they are looking for someone who can keep things, like a project, moving forward.
When an interviewer asks this question, he wants to know: Can you keep a project moving, and successfully lead coworkers and colleagues?
Your predecessor may not have been able to motivate the necessary people and quit the job. Or, perhaps, an essential employee, or part of the business, is easily distracted and needs assistance in keeping focused on completing their tasks on time.
  3. Have Your Example Ready 
Be prepared to describe a true situation when you had to motivate someone to get a project completed on time or to meet a deadline.
Sample Answer for "How Do You Motivate Others?" with a STAR
What is very important in answering this question is to go into the interview with a specific Situation in mind. This is the beginning of your story. The remaining parts of your story are: your Task in the situation, the Actions you took to solve the situation, and the Result.
The acronym is STAR. Keep this in mind to guide you through your answer. Let's look at a STAR story to answer: "Tell me about a time when you had to motivate someone."
 The Situation: 
Our company was going to participate in an annual trade show at the Javits Center in New York City. The date was approaching in three months.
Task
As the manager of marketing, it was my responsibility to coordinate the trade show. There were several details I had to handle, including making hotel arrangements for sales and the VP, coordinating transportation for our booth, writing content for social media and the website, and additional duties.
It was up to the sales manager to notify our partners, OEMs, and VARs that we were attending.
Actions
Three months before the show, I sent an email to the manager of the sales department asking him to begin the process of sending out the emails. I received no reply at that time.
A week later I called to remind him that the emails had to be sent out in order to give our partners enough time to schedule the event into their calendars. He said he would get on it immediately.
Then a week after that I ran into him in the lunch room, where I asked him how the emails were going. Sheepishly he told me he hadn't gotten to it. This was making me nervous, and I think he realized it.
Later that day, I went to his office and told him that other trade shows were happening around that time and we had to get confirmation from our partners they were going to attend ours. I hoped he would understand the gravity of the situation.
By Friday of that week, the emails still hadn't been sent out, so I decided that he needed some motivation. It's not like me to go over people's heads when I can handle the situation myself.
On Monday I crafted an email to VP of sales and marketing telling her that all the tasks for the trade show were handled, save for the emails that our sales manager had to send out. Then I asked the sales manager to come to my office to review it. I told him that the email was going to be sent out by the end of the day.
Result
This was all the motivation he needed. By the end of the day, he sent out the emails to our OEMs, VARs, and partners. There were a handful who said they couldn't make it because they weren't given enough notice, but most of them were looking forward to it.
The sales manager came to me a week later to apologize for not sending out the emails in a timely manner and appreciated me not going to my VP about the matter. I told him I could help him with his time management skills, and he thanked me for the offer.
Bonus: What I Learned
I learned that I should have been more persuasive earlier in the process. I acted too slowly. I also learned that I can motivate my colleagues without having to get upper management involved.
The Bottom Line with Answering "How Do You Motivate Others?"
Anticipate that you will be asked behavioral questions in interviews. As usual, the best defense is a good offense — have examples of how you have handled this situation, structured as STARs (plus Learning) so you can clearly present both the situation and the positive result from your action, demonstrating your ability to successfully motivate others to support your employer's goals.
More About Successfully Answering Behavioral Interview Questions:
More About Succeeding at Job Interviews:
Answering the Common Job Interview Questions:
Questions About You:
Handling Special Career Situations:
Questions About Them:
Questions for You to Ask Them:
Interview Preparation:
---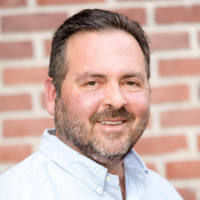 About the author…
Bob McIntosh, CPRW, is a career and LinkedIn trainer who leads more than 17 job search workshops at an urban career center. He also critiques LinkedIn profiles and conducts mock interviews. His greatest pleasure is helping people find rewarding careers in a competitive job market. Selected by LinkedIn as one of 10 "Top Voices for Job Search and Careers," follow Bob on LinkedIn. Visit his blog at ThingsCareerRelated.com. Follow Bob on Twitter: @bob_mcintosh_1, and connect with him on LinkedIn.
More about this author…