Phone interviews (also known as "phone screens") are often the first interview you have with an employer.
This interview is usually short with the goal of determining if you are someone who meets the basic requirements.
If you pass this hurdle, your candidacy will move forward and the employer will continue with their vetting process to see if you should be hired.
As with all other aspects of job interviewing, how you handle the follow-up after your phone interview is very important as an indication of the quality of your work (and is, thus, another important hurdle to successfuly overcome).
Send your emailed thank you promptly (within 24 hours).
Following up with a thank you email helps the employer determine some important things:
Are you good at following up?
Do you understand business etiquette?
Can you communicate clearly, effectively, and appropriately?
As usual, an emailed thank you is acceptable by the vast majority of employers.
These days a hand-written and snail-mailed thank yous may be received several days later, labeling you as old-fashioned and not quick to respond, even if mailed immediately after the interview.
The delay caused by regular snail mail delivery may cost you the opportunity.
More: How to Succeed in Your Phone Screen Interviews
What to Include in Your Phone Interview Thank You Email
Send the message from the email address used for your application and/or resume to help the employer "connect the dots" between your message and the interview and to increase the probability that it will get through the spam filters.
Here's what to include in your thank you message:
As ususal, leave the TO: field empty until you have completed, spellchecked, and proofread the message (or put your own address in that field until it is ready to be sent).
Make the Subject short and specific to the job you interviewed for (see the sample below).
In your message, reference the date and time of the call.
Highlight any strength or qualification you have that was emphasized in the job description and/or the phone call.
Use short paragraphs to make your message easier to read and comprehend if someone just scans it on their computer or mobile device.
Use a formal closing including your full name, job title or expertise, your contact phone number, and a link to your LinkedIn Profile.
Don't try to be cute or funny. No emoticons 🙁 and no texting language (LOL).
More: Guide to Email for Job Search
Sample Phone Interview Thank You Message
Replace the Italicized text with whatever terms are appropriate for you and your situation.
Subject: [Job Title] interview on [date]

Dear [Mr./Ms. Last Name]:

Thank you very much for your time today [or yesterday or the date] to discuss the position of [job title]. I appreciate the opportunity to learn more about this job, and I look forward to discussing this position in person [on date and time, if the in-person interview was scheduled].

[Reference anything you said that seemed important to the interviewer, like: As we discussed, I find the technology related to using cloud computing fascinating and an amazing opportunity for the future, but security is also a major concern. Keeping XYZ Company's information safe would be a top priority for the person in this job, and I would love to dig deeply into the protective technologies, as well as the threats, to avoid future problems.]

As we discussed, I have [months or years] of experience with [technology, tools, or qualification you have that seemed most important in the interview]. With my background and experience, I believe that I could quickly become a contributor, and I would love to meet your team to learn more about this opportunity.

I am excited about this opportunity at [organization name], and I look forward to meeting with you on [date and time of the in-person interview set up in the phone call].

Best regards,

[Your name]
[ Your job title or tagline, like "eCommerce Customer Support Specialist"]
[LinkedIn Profile URL]
[Phone number — not your work number if you are employed]
Send Your Thank You From Your Personal Email Account
If you are employed, do NOT send this message from your work email, your work computer, your work smartphone, or while you are in the office!
Your employer may discover the message and your intentions to leave. The result is that you could have a very uncomfortable discussion with your boss about your job search, or you could lose your job. So, send this message from home using your own personal computer and your personal (not work!) email account.
Bottom Line on Thank You Notes After a Phone Interview
Emailed thank you notes are acceptable to most employers and are likely a necessity now because they are received quickly. I urge caution if the organization is very formal or "old school" like some old-line law firms, consulting companies, and other similar "traditional" organizations, particularly if all of your correspondence with them has been via "snail mail."
More: Sending Your Thank You After the Job Interview
More About What to Do After a Job Interview:
---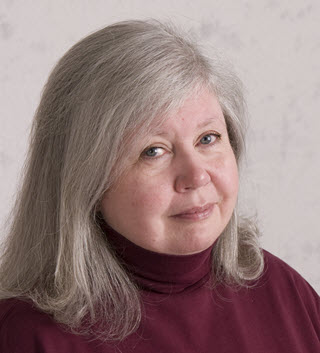 About the author…
Online job search expert Susan P. Joyce has been observing the online job search world and teaching online job search skills since 1995. A veteran of the United States Marine Corps and a recent Visiting Scholar at the MIT Sloan School of Management, Susan is a two-time layoff "graduate" who has worked in human resources at Harvard University and in a compensation consulting firm. Since 1998, Susan has been editor and publisher of Job-Hunt.org. Follow Susan on Twitter at @jobhuntorg and on Facebook, LinkedIn.
More about this author…