If your resume has been circulating in the job market for more than a month and you haven't gotten requests for job interviews, the problem could be your resume.
In this section, find articles and sample resumes to help you improve your resume.
You will also find great tips for creating effective cover letters so your resume is read and you receive those job interview invitations.
Over 90% of recruiters and employers will look for your LinkedIn Profile to compare it with your resume. To ensure they find it, include your LinkedIn Profile's URL in your resume.
Your LinkedIn Profile must support the facts in your resume. For more information, read the articles in Job-Hunt's free Guide to LinkedIn for Job Search.
Does Your Resume Work for You?
Here's a quick quiz to identify if your resume needs to be improved to produce results:
Is your resume a generic, one-size-fits-all document that focuses on your past?
Does it make more sense for you to use a CV than a resume? Read What Is a CV? Writing Tips and How to Format Your CV, to learn more.
Are you receiving callbacks from people or places you are sending your resume to?
Are you using a resume format from the 1990's? A Microsoft Word template? Advanced formatting is essential these days.
Does your resume convey your value, your ROI, and your brand?
Is it accomplishment focused, keyword-driven, content-rich, and ready to take on any ATS out there?
Are there any red flags (such as age discrimination, gaps, too many transitions) in your resume that would make an employer think twice about inviting you to an interview?
If you are scratching your head at these questions, your resume could be your problem.
A bad resume can negatively impact your job search, sometimes eliminating you from consideration for your perfect job. It may be hindering you more than helping you.
Resumes are viewed by many, on both sides of the hiring process, as a necessary evil.
For the executive job seeker, they are your opportunity to "make your case" for why you should be hired. Think of it as your marketing tool, a blueprint for what you've accomplished.
A resume should summarize your achievements, skills, and education appropriate to the position you are seeking without being inaccurate or misleading.
People often reject the idea that a resume is a "selling" document, but, if it is effective, that's exactly what it does.
You are marketing your services to employers. It's your job to show the employer that you are the right person for the job, and your resume is the starting point for that show. You are your product, sell yourself!
The Purpose of Your Resume
Basic truth about resumes: The purpose for your resume is to get you invited to interview for a job.
People are seldom hired based only on their resume alone.
Your resume should open the door to a new job for you by:
Surviving the initial resume screening process (Do you meet the qualifications? Does your resume make a good impression? Does your resume contain the appropriate key words? etc. ).
Keeping the hiring manager's attention long enough to see that you are (or are not) qualified for the job opening.
Presenting the best picture of you (your skills, accomplishments, and education most relevant for the job you want).
Presenting that targeted picture of you in a way that entices the hiring manager to learn more about you.
Providing appropriate, accurate contact information so that the employer may reach you.
This section of Job-Hunt will try to help you put together an effective resume that will help you get to that job interview.
Cover Letters Create Connections
Fortunately, not every resume is submitted to a job board or captured by an automated system.
[If job boards are the only way you make your resume visible, you need to change your approach to your job search!]
We still send resumes to people, like hiring managers and network connections, outside of the automated recruiting systems. And, both email and "snail mail" are used for the transmittal.
Effective cover letters create interest in the attached resume so that the resume is referred and, depending on the purpose of the communication, passed on to someone who can make a decision that may result in a job interview or a job offer.
More: Are Cover Letters Necessary?
The Bottom Line
Your resume and cover letter are often your introduction to an employer. Make it clear that you deserve the employer's attention and that you understand what the employer needs for someone to do this job successfully.
More About Effective Resumes
More About Effective Cover Letters
---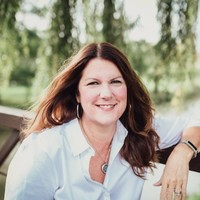 About the author…
Erin Kennedy is a Master Career Director (MCD), Certified Master Resume Writer (MCRW), Certified Professional Resume Writer (CPRW), and Certified Empowerment & Motivational Coach (CEMC). She has been helping clients since 1999. Erin is also the President of Professional Resume Services, Inc.. Visit her website and connect with Erin on LinkedIn and Twitter.
More about this author…