Different resume formats offer the same information to potential employers, viewable with different kinds of software.
In addition to the traditional and still very useful word processing software format, e-mail and online resume posting often requires other additional formats. Recognize these formats by the file extension at the end of the file name (e.g. "*.doc" or "*.docx" for Microsoft Word documents, "*.pdf" for Adobe Acrobat formated documents, "*.txt" for plain ASCII text documents, etc.).
Just changing the extension does not change the format, unless you use the related software.
To have a readable and usable file, save the file in the appropriate format with the appropriate software (e.g. Microsoft Word for "*.doc"), and the correct file extension will be there.
Everyone should have their resume available in Microsoft Word format.
The most common Microsoft Word file extension is "*.doc" or "*.docx".
There are 2 basic file formats for your Internet Resume. In the absence of any direction by the employer/recruiter, use these 2 methods in your on-line job search:
ASCII text format is very plain text (the file extension is ".txt," as in Mary-Smith-CPA-Resume.txt), used to:

Cut-and-paste into the body of an e-mail message to send your resume to potential employers, etc. and
Cut-and-paste into the resume/profile forms on Web job sites and employer Web sites.

HTML format turns your resume into a Web page, viewable in a Web browser, and allowing you to add bolding, color, and other special formatting for:

Your personal resume Web page (be sure that it's a Cyber-Safe Resume to protect your privacy and identity!)
Copy-and-paste into the resume/profile forms on the Web job sites and employer Web sites that allow use of HTML.
Both of these file formats are very common on the Internet, and, consequently, are usually also very reliable. Use them unless an employer/recruiter has requested a different format from you. See more detailed information below.
Note that PDF versions of your resume are not usually appropriate to submit to a resume database.
Formatting Your Internet Resume:
Start with the file you saved when you created your traditional printed resume, assuming that you have one. It is probably a Microsoft Word document, or it may be any other word processing program (e.g. WordPerfect, etc.). Hopefully, it presents you in the best light possible and has also been spell-checked and proofread very carefully.
ASCII format for e-mail

Converting a Word document –

Quick method —

Open your Word document in Microsoft Word
Save it as an ASCII text file >>
File > Save As > Save as Type: Plain Text (*.txt)
Close the document and Word.
Open Accessories > Notepad
Open the file you just created

Longer method — the step-by-step processThis method usually works for documents from most other word processing programs, also.

HTML format for a Web page —

Quickest method (and easiest for most people) —

Open your Word document in Microsoft Word.
Save it as an HTML file: see above, except select Save as Type: Web Page (*.htm, */).

Longer method — use a software program like Dreamweaver to format your resume as a web page. You will learn a potentially saleable (or at least useful) skill with this method.
How to Email Your Resume Safely:
More about Keywords:
More about Resumes:
(See Protecting Your Privacy and Choosing a Job Site for more information.)
---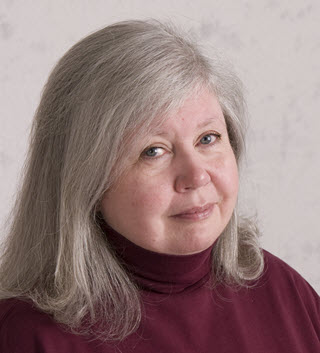 About the author…
Online job search expert Susan P. Joyce has been observing the online job search world and teaching online job search skills since 1995. A veteran of the United States Marine Corps and a recent Visiting Scholar at the MIT Sloan School of Management, Susan is a two-time layoff "graduate" who has worked in human resources at Harvard University and in a compensation consulting firm. Since 1998, Susan has been editor and publisher of Job-Hunt.org. Follow Susan on Twitter at @jobhuntorg and on Facebook, LinkedIn.
More about this author…