One of the most common networking questions I get is the question "What do I do after I've met someone interesting?
How do you follow up with a person in a way that's appropriate but opens the door to further conversation?" The question applies equally well to face-to-face and online networking. It's great, of course, to meet new people; but what happens after that?.
Ten years ago, when business networking was less ubiquitous than it is now, I ran into a strange situation.
I was living in Chicago at the time and working in Boston, so I lived on planes and spent way too much time away from my friends and family. One day, a woman in Chicago sent me an email message suggesting that we get together for coffee – so we did. We had a pleasant chat, and I headed back to my home office, where I had a message waiting for me: "Loved the coffee, Liz. Next week, same time, good for you?"
I was perplexed. Same time next week? Then what? Every week, forever? I begged off the one-week followup coffee and heard from the lady again, suggesting a date a week out. Eventually I had to let my acquaintance know (using my heavy travel as an excuse) that our weekly coffees weren't going to fit into my schedule. There is such a thing as too-avid followup with a new acquaintance.
As in a purely social relationship, a networker needs to be sensitive to cues. Having met someone pleasant at a networking event, you might want to write and suggest a lunch date. Lunch is tough, however – lots of working people have real challenges getting out for a long hour during the day. A better suggestion is "Great to meet you last night, JoEllen – I'd love to stay in touch." Wait for a response to that overture before suggesting lunch or coffee. You can, of course, ping your new acquaintance with links to articles that are relevant to his or her work, or with an introduction to a person that he or she would benefit from knowing. That sort of followup is seldom unwelcome.
If you do schedule a lunch or coffee date following a physical or online conversation, it's important not to bushwhack your new contact with an unexpected sales pitch. By 'sales pitch,' I'm referring to the gamut of "here's your chance to help me" appeals – from an actual sales pitch to a request for help with a job search, help getting into a particular account or help of any kind. That sort of outreach is impolite.
It happened to me not too long ago when a gentleman wrote to tell me he enjoyed one of my job-search columns. I wrote back to say Thanks, good news, and he wrote back to invite me for coffee. We had some things in common in our background and he'd researched my history enough to know what those common elements were, so I said Sure, and we made our coffee date.
Imagine my surprise when the gentleman arrived at the coffee shop with a two-page list of prospective employers, asking me to scan the list and pick out any companies where I had friends working. Since "Are you kidding me?" didn't sound polite when I said it to myself inside my head, I opted for "I wish I could help" as I folded the two-page list and handed it back to him.
New relationships are for cultivating, not harvesting. Here are five ways to approach a new acquaintance pre-lunch or coffee invitation, to test the waters:
Send a followup email message that includes your LinkedIn profile – your new acquaintance can invite you to connect at that point, but won't be in the awkward position of having to say Yes or No to your invitation.
Send an article that may interest your new pal, with your comment.
Make an introduction between your new buddy and a person you think he or she should know.
Send the new network member a link to the invitation for an event you're attending, in case he or she might find it useful.
Send over a blog post or your own commentary on a topic the two of you discussed at your first meeting.
Don't be surprised if, from time to time, the person you chatted away the evening with on Tuesday has forgotten your existence on Wednesday. It happens. Don't worry – life is long, and you may well bump into the forgetful networker before much time elapses. And if not, there are plenty of other networking fish in the sea.
---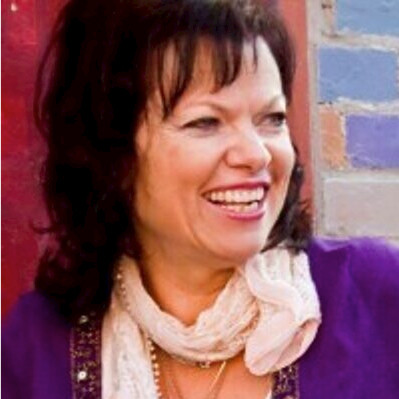 About the author…
Liz Ryan is Job-Hunt's Networking Contributor. Liz is a former Fortune 500 VP and 25-year veteran of corporate human resources departments. In addition, Liz is the author of Happy About Online Networking and an internationally recognized expert on careers and the 21st century workplace. Find Liz on LinkedIn.
More about this author…