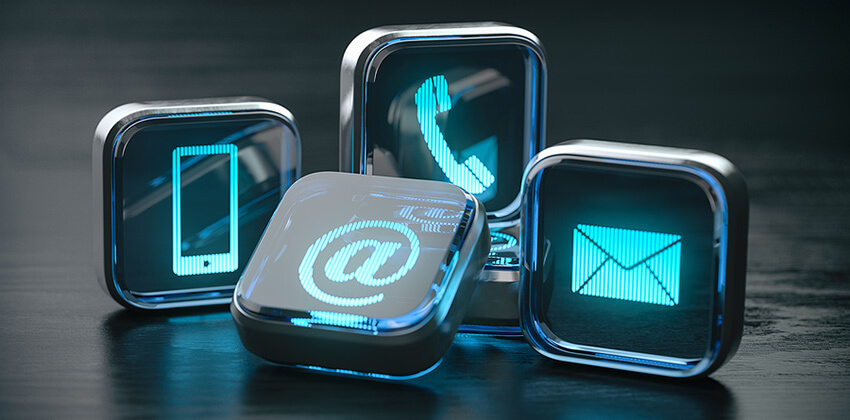 The best LinkedIn profile will not be very useful to you unless contact information is readily available for recruiters and other members of your network.
If you cannot be easily reached, people move on. Opportunities will evaporate, and you will never know.
In discussions with recruiters, as well as my own searching on LinkedIn, I have noticed a barrier that many people have accidentally created for themselves inside LinkedIn. More than one recruiter has told me that the preferred contact information is a phone number, but an email address is the absolute minimum.
Recruiters search LinkedIn relentlessly, based on keywords (your top 25 keywords), looking for candidates who are qualified for their job openings.
When recruiters find someone who is qualified, they want to contact that person as quickly as possible.
If recruiters cannot easily contact the candidate, they move on to the next candidate. Potential customers or clients also move on.
Establish LinkedIn Profile Contact Information
Without good contact information available on your profile, being visible on LinkedIn is not as useful as it could be.
Using a home or work email address is not a good idea because they are both temporary. Also, using your work email address for your job search puts your job at risk because employers do not trust employees who are trying to leave.
Time to use better contact information that is not related to either where you live or where you work.
Fortunately, protecting privacy and having good contact information visible on LinkedIn is possible! Here's how…
Professional Email Address
Since work and home email addresses are not permanent, using them for your professional visibility can be a very bad idea. Instead, consider these options for your professional email address:
Your college or university

Most colleges and universities offer free email accounts for their alumni, even for those who have not graduated. Particularly if you have graduated from a school with a good reputation, they can offer credibility in addition to convenience.

These email addresses usually look like this: [email protected].

Reach out to the school or the school alumni association to see if they are how they work. These are usually free accounts.

Gmail from Google

An email provider which is considered "current" is Gmail (Google mail).

Gmail is free, and you can read and send email from any device connected to the Internet. And, a Gmail address will be useful to you, even if you move to a new state or country or change cable/Internet providers.

Your own domain name

For an annual fee, you can register a domain name, and then, for a monthly fee, have your email account served by a hosting company. The estimated cost would be less than $150/year.

If not already in use by someone else, you could register yourname.me, yourname.com, yourname.guru, or other domain names.

If someone else has already registered your name, you could add a degree or certification to become yournameMBA.com, yourameCPA.com, yourameSaaS.com, or whatever is appropriate for you.

Be careful about adding something like a location (examples: Zip Code or Area Code), and DO NOT USE YOUR BIRTHDAY! Birthdates are easy to spot in an email address like [email protected], and may count against you if you seem too old or too young to the person viewing it.
Professional Phone Number
Again, having a phone number that is separate from your work phone number will enable you to stay in touch with people in case of job loss. I do NOT recommend making your home phone number or your cell phone number visible on your LinkedIn profile.
Google Voice

Again, Google can come to your rescue with a Google Voice number. As with email, Google Voice is free, and calls can be forwarded to any phone number you choose or to the email address of your choice.

Other telephone provider

Many companies exist which provide phone numbers and phone service, like Grasshopper.com. These are not free, but are not usually more than $30/month, and they provide many useful services.
Be sure that you check your professional email and voicemail accounts often, or forward them to email addresses and phone numbers that you do check often.
Also use this contact information for your business/networking cards. As with your LinkedIn profile, you want to be easily reached, but you don't want to put your job or your privacy at risk.
Complete the LinkedIn Contact Info Section
At the top of your profile (in the desktop version of LinkedIn), you will find the "Contact info" section very visible and accessible (this is good!) to people who are first level connections.
To edit your contact information, click on the "See contact info" (above), and a popup window will appear which offers you contact information options. (More on that below.)
You can, of course, also edit the contact information using your smartphone. In a smartphone, the top of your profile looks a bit different than it does on your laptop or computer monitor.
The basic information is visible in a smartphone, but in slightly different order and layout. On a smartphone, the "Contact" section is near the bottom of the profile. Click on "Contact" to edit this section on your phone.
When you've clicked on the link, the screen below will pop open.
The default information provided by LinkedIn is your LinkedIn profile URL, which is the only information they have.
To add more useful information for recruiters, click on the pencil icon in the top right of the box, as you see circled here on the left (or above depending on the device you are using), and edit your contact information.
A large form will open offering you the opportunity to add contact information to your profile, as well as up to 3 websites such as your blog, your online portfolio, and your employer's website.
You can make the street address of your work location visible, or at least the city and state. Do NOT make your home address visible, even if you are not employed.
To Make Contact Info Available to Everyone, Add to Your About Section
When you want to be easily reached by someone who is not currently a first-level connection (like a recruiter or potential client/customer), add a sentence to your LinkedIn About section which includes your contact information.
To make it easy for someone to find, do not put anything else in the paragraph with your contact information.
If you are in an active job search, put the information in the second paragraph of your About section, below the first few lines which LinkedIn makes visible to everyone viewing your profile.
You can also add your contact information to the bottom of the About section, again, in its own paragraph enabling recruiters to spot it easily — if they scan your whole About section.
The Bottom Line on Making Your Phone Number and Email Address Visible on LinkedIn
Recruiters are always in a hurry because their paychecks depend on it. So, if they find you and think you are qualified for one of their opportunities, being easy to contact improves the probability they will contact you. Be active, daily, on LinkedIn to increase the chances of discovery and also to show recruiters that you are paying attention to LinkedIn.
More About LinkedIn Success:
---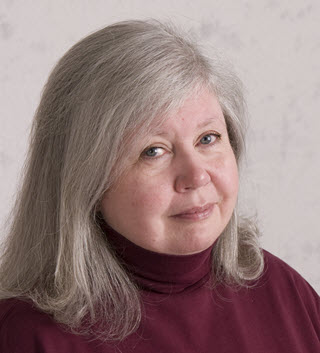 About the author…
Online job search expert Susan P. Joyce has been observing the online job search world and teaching online job search skills since 1995. A veteran of the United States Marine Corps and a recent Visiting Scholar at the MIT Sloan School of Management, Susan is a two-time layoff "graduate" who has worked in human resources at Harvard University and in a compensation consulting firm. Since 1998, Susan has been editor and publisher of Job-Hunt.org. Follow Susan on Twitter at @jobhuntorg and on Facebook, LinkedIn.
More about this author…