I've seen too many job seekers waste a golden opportunity by using the LinkedIn default Professional Headline ("job title at employer name").
Or, if job hunting, they label themselves as "SEEKING NEW OPPORTUNITIES" (NOT what you want your boss to see, if employed!).
Or, if unemployed, they label themselves on LinkedIn as "Unemployed" or "(fill-in-the-blank) Professional" in their Headline.
MAJOR wasted opportunity!
After your name and photo, your LinkedIn Professional Headline is possibly the most valuable real estate in your LinkedIn Profile.
The Professional Headline is the tagline, immediately following your name, at the top of your LinkedIn Profile.
The Professional Headline has significant weight in the internal LinkedIn search algorithm, so the right keywords in your Headline make you more visible in a LinkedIn search. (LinkedIn SEO!)
The Professional Headline also accompanies your name and photo in your LinkedIn Group activities, Updates, and most other LinkedIn visibility.
The default LinkedIn Professional Headline is your current job title and employer.
Your LinkedIn Professional Headline is one of the most visible spots on LinkedIn for you to combine personal marketing and personal SEO (search engine optimization), leveraging the best keywords for your career.
Use the Best Terms for You to Be Found in Search
Recruiters and employers search LinkedIn relentlessly, looking for qualified job candidates.
Recruiters search using terms like the job titles, location, required skills and knowledge, degrees and certifications, specific employers, industry/profession terminology, and other "details" that are used to describe the people who are successful in the job being filled.
Using the right keywords (the search terms used to find qualified candidates) will increase the probability that your Profile will appear in a recruiter's search for someone with those skills.
[Read the The 25 Best Keywords for You in Your Job Search and Choosing the Best Keywords for Your LinkedIn Profile.]
Test: Who Will Be Found and Contacted?
Look at the examples below, and ask yourself:
Which person would you be most interested in speaking with?
Which one of these Headlines provides the most complete description of the LinkedIn member?
Which Headline tells recruiters the most about what she could do for an employer?
Which Headline contains the most keywords and is more likely to be found in a recruiter's LinkedIn search results for a B2C product marketing analyst?
Often, when I look at the Professional Headline someone has on their Profile, I wonder if they understand the impact of their Professional Headline and how to be visible inside of LinkedIn.
  Professional Headline Examples:  
Unless you edit your Professional Headline, LinkedIn will automatically fill that space with your current job title and employer, if you have one. Even for those who are unemployed, that's an enormous wasted opportunity.
Assuming that all four of these people can do exactly the same thing, which of the examples below is the most effective, describing what the member can do for an employer?
A. Mary Smith
Unemployed at Unemployed
—– or —–
B. Elizabeth Smith
Experienced Marketing Professional
—– or —–
C. Kathleen Smith
Marketing Analyst at XYZ Company

—– or —–
D. Wanda Smith
Strategic/Product Marketing Analyst
w/5 Years in Consumer Products (B2C):
Market Assessment and Competitive Positioning.
Manage Facebook, Twitter, and more,
leveraging CRM software including HubSpot and Salesforce
Kathleen Smith (example C, above) has the default Headline which LinkedIn automatically creates. Accurate (hopefully), but the keywords are limited to the job title and the company name.
  Which Would an Employer Search for: A, B, C, or D?  
Assuming that the employer has a B2C product marketing analyst position to fill, how many recruiters will search on the term "unemployed"? Or "experienced marketing professional"? My bet is NONE!
A generic search for someone who is "unemployed" or even an "experienced marketing professional" is a waste of time for the searcher. Too many people would be found, so the recruiter would need to do more searching and screening to find the qualified candidates.
The recruiter will skip the generic searches and dive straight into focused searching, using the specific terms that describe candidates qualified for the job they are trying to fill!
When a recruiter is looking to fill a "product marketing analyst" position, THAT is the term they use for their searches.
They save time and energy with specific, rather than generic, searches.
  Which would an employer contact: A, B, C, or D?  
If you were a potential employer or someone looking for a new contact, which person looks more interesting/appealing in the results of a LinkedIn search or at the top of a LinkedIn Profile – A, B, C, or D?
The D headline provides both information and interesting ideas. It also provides essential keywords. Someone with a headline like this one will appear more often (and higher) in LinkedIn (and Google) search results. Studies show that their name will be clicked on more often, too.
While all of these Professional Headlines are accurate, the A Headline —"Unemployed" — describes a temporary situation, without any relevant keywords and negative personal marketing. The B Headline — "Experienced Marketing Professional" — offers only one keyword ("marketing") and no clear description of the individual's marketing expertise. So, no reason for an employer to look further unless they have no other candidates to consider.
LinkedIn gives you 220 spaces to use for your headline. Use that space to market yourself, particularly when you are in a job search.
If your Profile looks more like A, B, or C than D, change it now.
Build a Powerful Headline
You have 220 characters to use for your Headline. Keep the keywords important to your target audience in mind when you write your Professional Headline.
If you are employed, don't look like a "flight risk" to your current employer. Include positive information about your current employer and their products and/or services.
Also keep in mind that LinkedIn is used by the media when looking for experts to quote, so be sure to include contact information in your Profile.
  Attract the Right Attention  
Remember that most of the people viewing your Headline will be complete strangers — potential employers and also potential professional network members.
Ask yourself these questions:
If you had 5 seconds to describe yourself when meeting a new colleague, what would you say?
Why should a recruiter be interested in contacting you?
What sets you apart from others with the same job title?
What in-demand skills do you have?
How are you unique? What is your competitive advantage over others with the same job title?
What are your skills and accomplishments that your target employers need?
What key accomplishments do you have that would attract employers?
What would be very interesting to hiring managers at your target employers?
Do you work for an industry-leading employer (e.g., MIT or Google)?
Be specific, not generic, so that you stand out when someone (a hiring manager, for example) sees your Professional Headline.
Also keep these tips in mind:
If you work for an industry-leading employer with a name both recognized and respected, consider including that name in your Headline. It may be a keyword other employers are using for their searches, hoping they can find employees they can entice away.
Do NOT be inappropriate! Avoid hyperbole, and don't be dishonest. Don't describe yourself as "the World's Greatest [Whatever]," unless you have actually received an award that says you are the World's Greatest [Whatever].
Read Fast Formula for a Powerful LinkedIn Professional Headline and Leverage Your LinkedIn Profile Headline for Findability and Branding for more information.
Use the Right Keywords for YOU
Because LinkedIn is constantly and thoroughly searched by recruiters as well as people looking for good networking contacts, pay attention to the keywords used in your Profile, particularly in your Profile's Headline, but also elsewhere in your LinkedIn Profile.
If your employer (current or former) uses a non-standard job title, become a "slash person." So a "Staff Assistant III" becomes a "Staff Assistant III | Senior Administrative Assistant."
In addition, today, an employer may use a distinctive job title no one else uses, often including terms like "ninja" or "guru," — terms which few employers use.
When a term is that unusual, adding words to clarify the role should also hopeuflly include the important keywords that make the role clear and make you more easily found. So, a "Financial Wizard" becomes a "Financial Wizard/Senior Financial Analyst" or whatever is appropriate.
Read these articles for more information on keywords:
Bottom Line on LinkedIn Headlines for Job Seekers
If you are a professional working in the United States, you need a LinkedIn Profile. LinkedIn Profiles are the cross-geography, cross-profession, and cross-location white pages of the 21st century.
---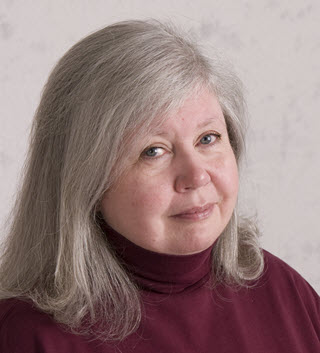 About the author…
Online job search expert Susan P. Joyce has been observing the online job search world and teaching online job search skills since 1995. A veteran of the United States Marine Corps and a recent Visiting Scholar at the MIT Sloan School of Management, Susan is a two-time layoff "graduate" who has worked in human resources at Harvard University and in a compensation consulting firm. Since 1998, Susan has been editor and publisher of Job-Hunt.org. Follow Susan on Twitter at @jobhuntorg and on Facebook, LinkedIn.
More about this author…