When looking for a job, does it make sense to have a meeting with a hiring manager who is not currently hiring? The answer is: of course it does! These are called informational or informal interviews.
The hidden value of these interviews is that you may interview with the hiring manager well before there is an open job, establishing a networking relationship. These relationships may last the length of your career (and beyond) and positively impact several job changes.
A large majority of job seekers do not recognize the value of these meetings. The benefits of this kind of meeting are all a part of active networking (even when you are NOT looking for a new opportunity). When and how the benefits are most appreciated depends on where you are in your career and the urgency of a job search.
To better appreciate this, we need to look at two scenarios.
1. Networking When You Are NOT Looking for a Job
Many tend to be complacent about their career when in a good job. But we have all witnessed companies re-organizing resources, leaning out their staffs, or simply closing (or going bankrupt or getting acquired).
Sometimes the best time to think about future moves is to do research well ahead of needing to make one.
By setting up meetings with leaders who may be potential future employers, you can learn about the company from the inside (not just what the Marketing and Human Resources Departments want you to hear).
Once in the meeting, you can ask open-ended questions:
What kind of projects his or her department does (building on whatever research you have already done in preparation for the meeting).
Future trends that will affect their company and employment practices.
You can get specific about future opportunities at the company. But, don't turn the meeting into a formal interview, and don't bring your resume to the meeting! You can simply ask about the kind of people he/she looks for (background, experience, soft skills).
It is acceptable to ask for advice on approach to presenting yourself for a job when the time comes (perhaps, they would be agreeable to contacting directly when you see a job post in their or a related department).
It is a good idea to discuss what you see as "missing pieces" in your resume — figure out what you need to learn or experience to be ready for that future job.
Make a good impression regardless. Although it is not a formal interview, the hiring manager is thinking about you as a future candidate, and may later contact you directly when the opportunity arises. They may even be employed elsewhere when this happens.
Ask for permission to follow-up down the road to update them on your career (and get updated on theirs). Of course, follow up includes a hand-written Thank You note for their time.
2. Networking When You ARE Looking for a Job
You might wonder why it makes sense to ask for an informational meeting, instead of an interview with a hiring manager.
Although they may not have openings right now, I still recommend targeting the hiring managers who have typical roles that interest you. These managers will be the most knowledgeable about other opportunities pertinent to your search.
After all, do you really have time for a meeting where getting a job is not the immediate result? There are several answers to this question:
They may not have an opening now, but one could arise very soon. This meeting allows you to be first in line in their mind. Keep in mind that some hiring managers will not work around their Human Resources Department. If they did have an opening, they might tell you to apply through HR. An informal meeting is sometimes the "work-around" for this.
Even if a hiring manager is not hiring at the time, a meeting with them might uncover leads to who is currently hiring. It could be any of their colleagues (within or outside the company), neighbors, or industry associations.
This meeting could also lead to recruiters the company uses (or ones the manager has personally used).
The rest of the approach to those meetings is the same as if you were not looking for a job. Good follow-up and a Thank You note. The letter in this case can also remind them to think of any other contacts who might be good for you to approach using their name as the connection.
NOTE: Be cautious to avoid turning this meeting into a "formal interview" by talking about why you'd make a great asset to their team right now. That was not the premise of your meeting. If the manager starts asking questions about you that seem like formal interview questions, just follow their lead and see where it goes.
Hiring Managers versus Human Resources
Throughout this article, the focus is on contacting hiring managers, not Human Resources. HR is all about filling a need now. It is good to find network connections to these folks for getting into a hiring process, too. However, sometimes you can get lost in the shuffle (or the large "stack" of resumes).
When thinking long term, getting to the hiring managers is helpful as many good hiring managers are often thinking "down the road." Maybe not even for their current company.
How Do You Set Up Informational Interviews?
That often times is the hard part. These are busy people.
The best case scenario is to act through a common colleague — someone who can walk into their office (or call them directly) and vouch for you.
When there is not someone like that available, a simple note requesting a few moments of their time (offering a meal or coffee which you pay for) is required.
You should be sure to emphasize the purpose of the meeting and your flexibility to work around their schedule for a 30-minute meeting.
Adding some detail on specific topics you'd like to discuss can help the manager decide if they're the right person for the conversation. They may recommend someone else (or even hand you off to HR to get considered for several opportunities).
Keep in mind, that off-hours is often better for a meeting. They may be less rushed or distracted.
More: Informational Interviews: Requesting an Interview and Questions to Ask
Bottom Line
Informational interviews can be a strong component to one's job search, either short- or long-term. It does take some work. However, I've known many people who have never gone on a formal interview because the relationship was built many months or years prior. The connection was maintained, and when the time was right, the job was offered. Or perhaps, they did have to interview, but it was just a formality.
---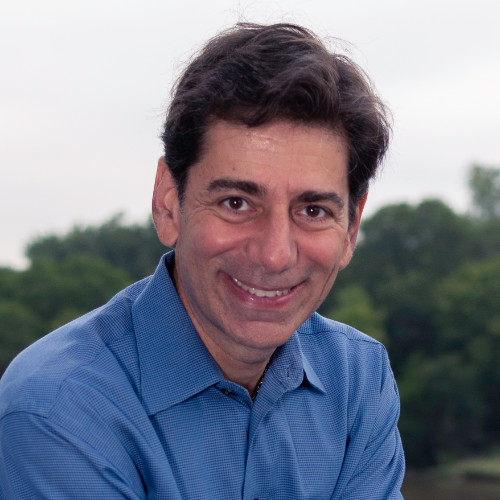 About the author…
Job-Hunt's Working with Recruiters Expert Jeff Lipschultz is a 20+ year veteran in management, hiring, and recruiting of all types of business and technical professionals. He has worked in industries ranging from telecom to transportation to dotcom. Jeff is a founding partner of A-List Solutions, a Dallas-based recruiting and employment consulting company. Learn more about him through his company site alistsolutions.com. Follow Jeff on LinkedIn and on Twitter (@JLipschultz).
More about this author…