After you have landed your great new job, maintain what you have built!
As the pandemic has shown us, no job is "permanent," and classes of employers can completely disappear or shut down.
Do not shut down your networking and, especially, your LinkedIn activity and visibility when you land your new job.
Retaining and expanding your network and professional visibility (a.k.a., "social proof") will make your next job search easier or, possibly, unnecessary.
You have invested much time and energy in expanding your network and building your personal online reputation with personal SEO, through PUSH and PULL.
Stepping away and ignoring all that work you have done is not a good idea. What you have created will go out-of-date, making it less useful and less interesting to recruiters and potential employers. Wasted!
With a good network and solid professional visibility, your next job will find you.
Techniques for Tapping into the Hidden Job Market
1.) PUSH – Reach out to the hidden job market.
2.) PULL – Bring the hidden job market to you.
3.) MAINTAIN – Keep your network alive (this post) so that you have a great foundation for that next job search.
Shutting Down Is a VERY Bad Idea!
Maintain that network you have built! Do not let your network die just because you have landed a new job. They don't last forever. You need your network, forever!
Your network is your doorway to the Hidden Job Market. Your network may also be the key to career success when you are employed.
The beauty of the network that you have now established is that, as you advance in your career, so will many of the other members of your network. So, you will move up the career ladder together, helping each other along.
Maintain Your Network:
Stay active in your social networks, particularly LinkedIn. Help others, if you get a chance, and stay in touch. Stay visible. Keep managing your "personal brand." You never know when you're going to need that network again!.Showing employers and recruiters (as well as potential clients/customers) that you are active on LinkedIn increases the probability that you will be contacted if an opportunity for you develops.

Focus on continuing grow your network continue — consciously try to meet new people, outside of your new employer's organization.

List everything you did and everyone you met (who learned your name) during your job search.Count up the number of names and determine how much larger you can make it in the next 12 months, be reasonably aggressive (if you met 50 people, adding 5 people is only 10% growth, less than 1 new person every 2 months, which should be easily achievable).Don't make yourself crazy, but don't make it so easy that it doesn't get done.
Look at the number of things you did (meetings, articles, associations). Prioritize them according to how useful they were to your job search.Focus on the ones with the biggest payback to you. Discard the ones that were more effort than they were worth.

Make time for at least one "networking" phone call a week to someone you met in your hidden job market campaign (one of those people from your list above).

Find out how they are doing and see if there is anything that you can do for them. Meet them for a cup of coffee or lunch or an association meeting. Share news and insight. Have fun!
Stay in those professional/industry organizations!Use the priority list you developed (above) to determine the ones to keep active and the ones that go "on the back burner." Add the ones that you just plain enjoy.Go to the conferences, workshops, seminars, and monthly meetings. Stay on the committees, if you can (at least one of them). You will continue your professional growth, and maintain those important connections.Some employers will pay for your membership, too. If not, and the meeting cost is high, pay for it yourself (as an investment in your career) if you can afford it. If you can't afford it, ask one of your colleagues if you can attend a meeting as their guest.
Continue writing, teaching, and speaking.You will be more successful professionallyif you can write well and are comfortable speaking in front of groups. So, consider this professional growth as well as professional networking.
Continue to meet with members of your job hunt support group, probably less often. As they land their jobs, you will gain insight and connections into other organizations, expanding your network even more. When everyone has a job, continue meeting periodically (maybe monthly or quarterly), and have everyone bring a guest once in a while (quarterly?) so that the network continues to grow.
Build your network at your new job.A solid network is often the key to success in your job as well as your job search! Employers' favorite way to hire is through an employee referral, and the larger your network, the more likely someone will refer you for your next job.You will meet other employees as you do your work. Those contacts inside the organization will make your job easier to do. Particularly if you were referred to your current job by another employee, stay in touch with that employee.You may also meet more people as clients, suppliers, and/or collaborators. More people for your network!
As people leave the new employer, stay in touch with them. If possible, meet for coffee or wine after work or during the holidays, or at least stay in touch through email and social media. .
Staying in touch with members of your network will likely make you more successful in your existing job.
Stay Active and Visible
You increase your value to your current employer and make yourself more visible to potential employers if you stay active and visible.
Update your LinkedIn Profile. Unless your employer objects, update your LinkedIn Profile to include the new job and the new employer. Brag about both the job and employer.Expand the experience section beyond job title and employer name to include information about how great the employer is (particularly if not well-known), the products and services, and your new job..
Stay active in LinkedIn.

Continue to post updates, preferably weekly, about what you are doing or news about your employer – product announcements, personnel achievements, and other positive information that puts either you or your employer in a positive light.DO be sure to respect your employer's proprietary information!
Maintain or increase your professional association activities, online and off.Keep growing and learning in your field and/or your location. From local associations focused more on the common location of all members (e.g. Chamber of Commerce) to technical associations that focus on staying up-to-date and growing in a particular field, like accounting or IT, many opportunities exist.The good news is that continuing to grow in your profession or your location may make you more visible and valuable to your new employer, too.
Participate in online groups associated with your profession.Again, continuing to grow in your field is an advantage as well as expanding your network and making your expertise more visible.
Picture yourself calling up your colleagues from an association's program committee the next time you launch a job search, and asking them if they know of any good job openings. Or, even better, picture yourself receiving a phone call from a member of your network asking you to accept a job at their company! It happens!!
If you want to read an excellent book on the subject, track down a copy of "never eat alone" by Keith Ferrazzi.
Good luck with your job search!
---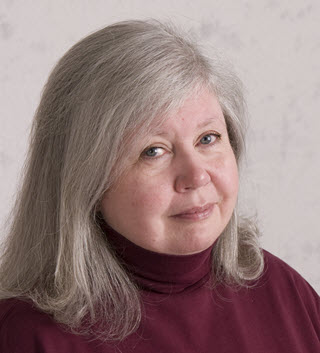 About the author…
Online job search expert Susan P. Joyce has been observing the online job search world and teaching online job search skills since 1995. A veteran of the United States Marine Corps and a recent Visiting Scholar at the MIT Sloan School of Management, Susan is a two-time layoff "graduate" who has worked in human resources at Harvard University and in a compensation consulting firm. Since 1998, Susan has been editor and publisher of Job-Hunt.org. Follow Susan on Twitter at @jobhuntorg and on Facebook, LinkedIn.
More about this author…