Many — if not most — employers and recruiters think that job seekers have become very lazy, carelessly submitting their application for every job they see regardless of fit.
So, learn as much as you can about an employer, both to impress the employer and also to avoid bad-fit jobs, bad employers, and job scams.
Use the information you find on the employer's website to differentiate yourself from the large crowd of apparently lazy or clueless job seekers.
The state of the website also offers insight into how up-to-date they are or can afford to be.
No website for the Employer?
Be VERY careful!
If the employer doesn't have website, that may mean that the employer doesn't really exist and the job is a scam.
Scammers target job seekers frequently, so, if there isn't a decent looking website for the employer, be wary that you may have discovered a scam job.  For more information, read Avoiding Job Scams.
Using the Information on Employer Websites for Your Job Search
Assuming that you find the employer's website, explore it thoroughly! It provides a window into their world  — or what they want the world to think about them.
Customize your resume and cover letter or job application based on what you learn. That customization will make you stand out from the crowd.
I've spoken to many employers who wouldn't hire a job candidate who hadn't visited their website, viewing it as a lack of interest in the job. So, make them happy by looking, and also use these tips to learn much more about them.
  What Is the "Party Line" Being Presented?  
Usually what you see on an employer's website is the "official" information — what they want the world to know, or to think, about them. It may or may not be close to reality, but it is the "party line" shared with the world.
At a minimum, check out what the employer is telling the world about itself on the website:
Successes — big "wins" or notable clients, impressive contracts, industry-leading products or services, industry awards, recognition for the company, senior management, star employees, or other credible recognition?
Top management — what are their names, their backgrounds, their specialties and education, and where are they located?
Services — what are the names of their services (if any)? Competitors?
Products — what are the names of their products (if any)? Competitors?
Locations — where is the headquarters and other locations (if any)?
Structure/organization?
Growth — any financial results provided that indicate if the employer is growing (or not)?
Plans — any new locations or new products/services under development that are described?
Contact names — who should you officially be in contact with for your job search?
Employee directory — is a directory available that allows you to find someone who might be the hiring manager for the job you want? Or, a co-worker?
Make note of the brand names of products and services. Also, when possible, note the names of the top managers (including your possible new boss) as well as possible co-workers and colleagues. Research those names further on Google and LinkedIn.
Remember the "party line" presented will typically be on the rosy side, so it's appropriate to be somewhat skeptical of the claims made.
  What Is the Reality Beyond the Party Line?  
Use your list of products, services, and people (see above) to see what you can find about the reality of the organization online.
 ⏩   Use Search Engines
Google (or Bing or DuckDuckGo!) the employer's name so you can visit their website and also learn more about what search engines show about them.
Do searches like these, first for the employer in general and then for their products and/or services:
[employer name or product/service name] reviews
[employer name or product/service name] scams
[employer names or product/service name] awards
For more searches, check out Interview Preparation with Smart Google Research and 50+ Google Searches to Avoid Bad Employers and Pending Layoffs.
Then, search using the names of the people you find associated with the employer to see what you find. Look for LinkedIn, Facebook, Instagram, Twitter, and other social media entries. Scan the search results to see what else you find, and be sure to look past the first results page.
Pay attention to what you discover. This research will give you a sense of what the people in the organization are like and, perhaps, show you how you connect with them. You may have something in common with a few of them, like a school you attended or another employer. Maybe you competed for the same customers, against a common large competitor.
This research may also show you that they are not people you would be comfortable working with. Maybe they are nasty or sexist or have strongly held opinions about politics or religion that are likely to put you into conflict with them.
 ⏩  Check Employer Reviews
Employer reviews can give you insight into how good or bad an employer may be. However, be careful about using employer reviews.
Since most of us don't bother with reviewing our employer (or former employer) unless we are seriously annoyed, take the reviews, particularly the negative ones, with the proverbial "grain of salt." However, do pay attention if an employer has many negative reviews spread over more than a few weeks.
Glassdoor.com – Check the employer reviews on Glassdoor to see what current and former employees say about an employer. Glassdoor may require you to register before seeing the reviews. — either checking in with Facebook or Google or setting up a Glassdoor account.
Comparably.com – Check out Comparably's Company Reviews to see what has been reported by current and former employees of the employers you are considering. Depending on the size of the employer and the number of employee reviews, Comparably may also provide ratings for "corporate culture" which includes the CEO rating and also ratings for compensation, racial diversity, gender, and more — by location for very large employers.
Pay closest attention to recent reviews vs. those from 3 or more years ago, and use those reviews as part of your evaluation of the employer as a good place for you to work. You might also find some issues to ask about during your job interviews with that employer.
  What Job Are Posted  
Are jobs posted on the employer site? Easy or difficult to find the jobs?
My sense from looking at thousands of employer websites is that organizations which need a constant supply of applicants make sure that the jobs are easy for casual visitors to find. In a fast-growing organization and/or a growing industry (hospitals and healthcare centers, for example), links to the job postings are usually obvious and on every page of the website.
A poorly run organization usually has high turnover (employees leaving voluntarily to find better jobs), and, therefore, ALSO need a constant supply of applicants. The good news is that, usually, the website is poorly run so they don't recruit aggressively on their site.
But, take care and ask questions when you get to the interview process to figure out what is going on.
What and how much information is available? How well is the information presented? Is the website amateur night or professional? Information rich, only a sales tool, or the we-have-a-website-because-everyone-else-does site? Open organization or closed? For a hint on the site's age, check the year on the copyright notice, if there is one, at the bottom of each page.
If the website copyright date is several years old, be careful. They could be a poorly run and/or poorly financed organization, or simply bad at websites (which might be an opportunity if you are a Web tech person).
Applying the Information
Take the information you have collected and use it to either cross the employer off your list of target employers or, hopefully, to leverage your research to become a referred job candidate.
  Leverage LinkedIn  
Using LinkedIn, check out the names of employees you have found in your research on the website. Also search LinkedIn for more names (both current and former employees):
⏩  For current employes, look for information about:
How long have current employees been working there? Unless the company is brand new, you will hopefully find several employees who have worked there for two or more years.
How do your qualifications (education, skills, experience) compare with those of current employees?
Do current employees seem to show a series of promotions?
Anything common in the experience or education of current employees that stands out to you?
If you prefer to work from home, notice if current employees are located near the employer's location, or not.
⏩  For former employees, look for this information:
How long did former employees work for this employer?
What were the job titles of former employees when they left?
Did former employees seem to be promoted while they worked for this employer?
Did former employees seem to get nice promotions when they moved to a new employer? Do the new employers seem to be good places to work?
Be careful if everyone you find on LinkedIn stays employed by that employer for a year or less. It might not be a great place to work.
Also look for a "company page" on LinkedIn — schools, governments, and nonprofits also have "company pages" so look regardless of the kind of employer you are researching.
The company page may provide very useful information — press releases, employees, and more. If you want to draw attention to yourself, "follow" the company page on LinkedIn. The employer will very likely notice.
Check out the articles in Job-Hunt's free Guide to Using LinkedIn for Job Search for much more information.
  Informational Interviews and Employee Referrals  
Using the information you have collected about employees, consider reaching out to one or two of them for an informational interview. You will quickly learn more about an organization by speaking with an employee.
Informational interviews have several benefits:
You will learn more about what it is like to work for the employer, particularly if the interview takes place at the employer's site.
Ask former employees for an indication about how good the employer is to work for and for the names of current employees who might be good contacts for you.
You might be able to reach out to current employees for referrals — you both benefit in those cases since being an employee referral is usually the quickest way to get hired and the employee is often financially rewarded by their employer for the referral.
For more information, read:
  Resumes and Cover Letters  
The more you know about the organization, the more targeted you can make your resume and cover letter.
Competition is tough, so the more specifically you demonstrate your knowledge of — and interest in — that specific employer, the more you will stand out from other (lazier?) applicants, and the better you will do.
No one in management has an advanced degree, but you do? Maybe this isn't a good fit? Or, maybe you don't include your MBA on your resume unless it's specified for in the job description.
Read Job-Hunt's free Guide to Effective Resumes and Cover Letters including many free resume samples of job seekers with issues to resolve like being unemployed, having employment gaps, and more.
  Interview Preparation  
As mentioned earlier, I've had recruiters tell me they automatically eliminated any applicant who hadn't taken the time to visit the organization's website. So, you should beware! In many organizations, the proverbial "bar has been raised" on standards job seekers must meet or exceed to progress through the hiring process.
Ask intelligent questions during the interview based on the information from the website – e.g. "I see you recently opened up a location in London (introduced a new product/service, hired a new marketing VP, closed a plant, etc.). Is your market international in scope? Do you plan to expand to other countries in the near future?"
A careful visit to the organization's website is required! Show that you visited the website, read what was there, and are interested in the organization. This demonstrates your interest in the organization and the job — not a "typical lazy job seeker."
Read The Winning Difference: Pre-Interview Preparation and Good Questions to Ask Employers in Job Interviews for more information and tips about company research.
The Bottom Line
This research will make you better prepared for the interview which will impress the employer. This research will also, more importantly, help you avoid taking a job with a bad employer.
More About Finding Jobs: Find Jobs by Targeting Employers.
---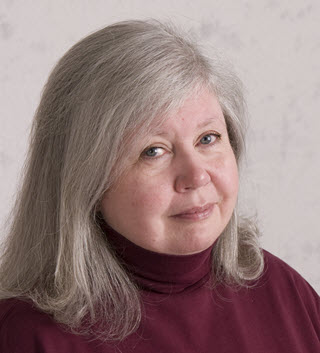 About the author…
Online job search expert Susan P. Joyce has been observing the online job search world and teaching online job search skills since 1995. A veteran of the United States Marine Corps and a recent Visiting Scholar at the MIT Sloan School of Management, Susan is a two-time layoff "graduate" who has worked in human resources at Harvard University and in a compensation consulting firm. Since 1998, Susan has been editor and publisher of Job-Hunt.org. Follow Susan on Twitter at @jobhuntorg and on Facebook, LinkedIn.
More about this author…