You like your independence, or you want some flexibility so you have decided you want a contracting or part-time job.
The rules for getting a part-time or contracting job are not drastically different than any other job search, you just need to follow them.
But some significant differences do exist.
Here are some tips to guide your search for contract jobs.
Customize Your Resume and LinkedIn Profile
Whether you are searching for full-time, part-time, or contracting positions, a hiring manager will still want to know about your experience, so make sure your resume is compelling.
For contracting jobs, especially for technical positions, the rules are a bit different, and they may want to see an addendum to your resume of all the projects you have done.
Showcase the specific experience and strengths you have for the jobs you are targeting. Stress your years of experience and accomplishments and, in particular, your ability to ramp up quickly.
Think of your resume as a marketing document and highlight your experience and accomplishments that demonstrate you are qualified for the job you are applying for. Yes, customizing your resume is required for most jobs now.
Make sure your cover letter clearly indicates the job you are seeking and, in the case of part-time jobs, includes your hours of availability and time commitment.
Visibility on LinkedIn
If an employer is interested in you, based on your resume, they will very likely want to check out your LinkedIn Profile. Make sure that they find your LinkedIn Profile by including the URL for your LinkedIn Profile on your resume.
LinkedIn is a very important tool for recruiters. Few recruiters don't use it.
Leverage the space available on LinkedIn to expand on the information provided by your resume:
  Match facts on the resumes with your LinkedIn Profile.  

Be sure that the job titles, employer names, and dates of employment on the LinkedIn Profile agree with your resume. LinkedIn can — and should — include more information, but the basic facts need to be the same, allowing for some differentiation in terminology.

For example, if you are applying for a job which has the job title of "Administrative Assistant" but your current employer officially uses the job title "Admin Ninja," modify the job title on your Profile to something like this — "Admin Ninja / Administrative Assistant."

  Expand your LinkedIn Profile to be more complete.  

The space available on a resume is more limited than the space provided by LinkedIn. Take advantage of that marketing opportunity by expanding on the description of each of your jobs and, particularly, descriptions of your accomplishments in each job.

Leverage the Experience section to include appropriate keywords and build an effective presentation of your accomplishments. Even describe the employer in your LinkedIn Profile (e.g. "Smith & Associates is marketing firm focused on making retailers more visible and successful in social media and other online venues").

  Leverage the LinkedIn Projects section.  

Even if a project doesn't have an official name, you can include, or expand upon, the project descriptions from your resume's addendum in your LinkedIn Profile. LinkedIn includes a special section for Projects which is very visible and powerful. (Read Grab Recruiter Attention with LinkedIn Projects for details on how to leverage this powerful section.)
Don't forget to pay attention to the keywords you use in your Profile to increase the probability that your LinkedIn Profile will appear higher up in more recruiter searches of LinkedIn. As with search engine optimization for websites, search optimize your LinkedIn Profile — practice LinkedIn SEO.
Expand All Professional Online Visibility
Now you have to get yourself, your LinkedIn Profile, or your resume in front of the right people. These are the 5 best ways to do this: Personal SEO, Personal Marketing, Job Boards, Recruiters, and Direct Contact.
  1.  Personal SEO  
As the hiring process becomes more automated, personal SEO (the right keywords in the right places to be found by people searching for you) becomes more important. Today, personal SEO is a critical skill!
For visibility inside of LinkedIn, LinkedIn SEO is the best approach. For visibility in employer applicant tracking systems (ATS) and job board resume databases, personal SEO is the most useful approach.
Most resumes submitted to an employer, particularly employers with more than 500 employees, face virtual screening by an applicant tracking system before the resumes are seen by a human being. The screening typically is based on the inclusion of appropriate keywords (for the job being applied for) in the resume or application.
Personal SEO is the best method of identifying and using the appropriate keywords in the appropriate places.
  2.  Personal Marketing  
Simply make yourself more visible online. Demonstrate your technical expertise (and ability to communicate clearly) by creating content.
You can create and write your own blog or contribute to other blogs and websites (particularly those visible to your industry or target market) like LinkedIn, Medium, or an appropriate site.
You can also answer questions relevant to your expertise on sites like Quora, Reddit, GetHub, and other similar sites.
  3.  Job Boards  
For part-time jobs, find jobs by visiting the appropriate industry sites in retail, call center, non-profit, and hospitality industries that frequently hire part-time jobs.
You can also go to Google, and enter "part-time jobs" or "IT contracting jobs" as part of the search criteria.
Most job boards also have an Advanced Search option where you can indicate that you are searching for part-time or contracting positions. FlexJobs.com, Sologig.com (owned by CareerBuilder.com), UpWork.com, and Guru.com are also good sites to check out, and don't forget Craigslist.
When you apply for a job, be sure to create and use a customized resume which contains the appropriate keywords for that specific job.
  4.  Recruiters  
Depending on the kind of position you are seeking, recruiters can help. If you are seeking a contracting position, there are many agencies that specialize in placing independent contractors especially for technical positions.
Go to Google, and enter something like "IT Recruiters," and you will see a host of "temporary" or "staffing" agencies you can contact. Many of these sites let you indicate that you are not seeking a full-time job.
For part-time jobs, type something like "part-time IT employment agency" in Google, and note who comes up.
Remember that recruiters are paid by the company and their role is to find an employee for the company, not to find you a job. Beware of agencies that want you to pay them.
For more about recruiters, read the Working with Recruiters articles written by top recruiters.
  5.  Direct Contact  
Contacting employers is done in two ways: networking and direct mail. Direct mail is generally best for higher level positions and this is where you target a hiring manager to see if they can benefit from your expertise. The letter should be short and to the point and ask for a conversation.
For example,
Can you benefit from a Senior Programmer who specializes in Mobile Applications?  I have over 10 years of crafting applications for multiple platforms and have done this for such firms as …
Networking into a position is best done leveraging LinkedIn. Identify the companies you are targeting and see if you know anyone who knows anyone who can make an introduction. You can also use the Groups and Discussions to let people know you are seeking a position.
Important: your LinkedIn Profile must be compelling and give them a reason to contact you.
AND, your Profile must also contain contact information so they can contact you quickly and easily (without paying LinkedIn).
Also don't be shy about getting the word out that you're looking for part-time or contract work, so tell your friends and family, and use the social media sites like Twitter and Facebook.
More About LinkedIn and Successful IT Contracting:
---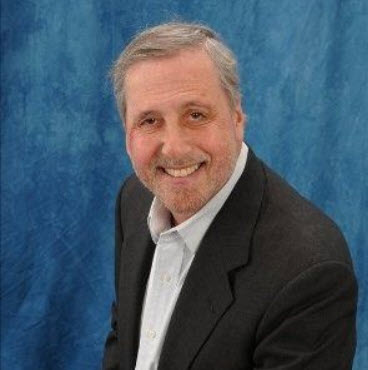 About the author…
Don Goodman is a triple-certified nationally recognized career professional (Expert Resume Writer, Certified Career Coach, and Job Search Strategist) with over 20 years of experience helping thousands of people quickly land their next job. Don graduated from the Wharton School of Business and Stanford University's Executive Program.
More about this author…