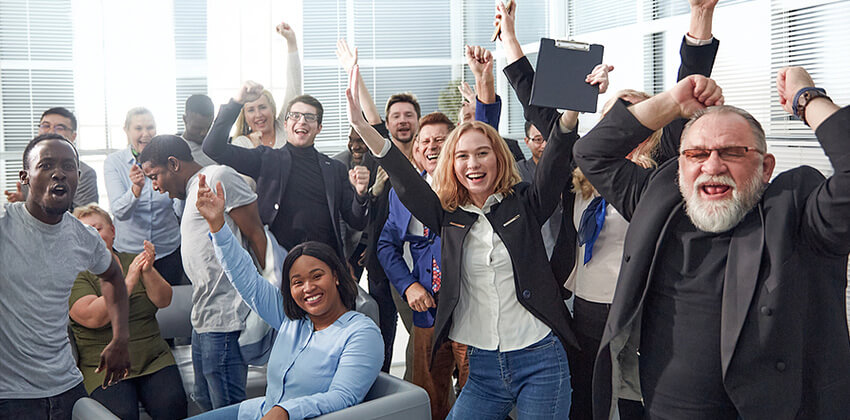 Schools are clearly no longer the only source of "alumni."
Alumni can also be former employees of companies, governments, schools, colleges, and nonprofits plus those who have served in the military.
An employer alumni connection can be as good, sometimes a better, connection than a school.
People who have worked together usually get to know each other fairly well, and can be very good connections for finding that next job.
Even people who didn't work together for an employer still have many common experiences that make finding common ground easier and faster. This includes "alumni" of both civilian and military organizations
2 Types of Employer Alumni Groups
Alumni groups fall into 2 major categories, and both are extremely useful when they apply to you.
  1. Independent Employment Alumni Groups  
Independent groups are usually founded and managed by volunteers who create a Web site, leverage a social network site like LinkedIn or Facebook, or use a mailing list like a Yahoo! Group. Typically, the founder or leader is visible when you join the group.
  2. Employer-Sponsored Company Alumni Groups  
Increasingly corporate alumni groups are sponsored, managed and/or funded by the former employer as a way to stay in touch with alumni, as "brand ambassadors" and, also, as potential re-hires. Usually, the corporate sponsorship or volunteer management is made clear on the website (which may be part of the corporate website), the mailing list, or in social media.
This can be a great option to explore if you think you might like to go back to a previous employer. Check out How to Become a Boomerang Employee for more details on how to return to that employer.
Benefits of Employer Alumni Networking
The connection is your common familiarity with the corporate culture. Possibly, you may have known many of the same people, even if you didn't work together at the same time or in the same place.
  1. Your Network Grows  
Your network grows by meeting other alumni, as you meet those you didn't work with directly, and also with people they introduce you to. Those new people may, or may not, also be corporate alumni.
A bigger network is a great resource for your career, your whole life. And former colleagues and co-workers can be a big part of it.
  2. Employee Referrals Become More Possible  
Because of the shared background, you intuitively understand each other better and, often, your strengths and abilities. This common background is a great foundation for the highly-sought after "employee referral" for your next job when a fellow alumnus is employed by one of your target employers.
Employee referrals are — by far — employers' favorite way to hire because those referrals when hired are more successful, better workers, and stay longer. This may be the biggest and best benefit.
  3. Becoming a "Boomerang" Employee May Be Easier  
Particularly when a corporate alumni group is sponsored or managed by that employer, becoming a "boomerang" employee (re-hired) is made easier. Those employers are making it very clear that they value former employees and usually welcome them back. Consider returning after that manager you hated has left.
  4. Growing Your LinkedIn Network Is Easier  
Track down other current and former employees on LinkedIn and invite them to connect with a personalized message that makes your common experience clear.
You are MUCH more visible to recruiters and employers inside of LinkedIn with a large LinkedIn network, but most of us don't want to connect with random strangers. So connect with other corporate alumni, people with whom you share a common background.
  5. Your "Insider Information" Increases  
Often, both of you have moved on in your careers to work for other employers. These people can help you find and evaluate the new connections and job opportunities — as you can help them find and make new connections.
This is the kind of information that you gain through informational interviews, but less formal.
Finding Employer Alumni Networks
Finding other corporate alumni is getting easier and easier to do:
  Search LinkedIn  

Do a "People search" of LinkedIn for the names of former colleagues at this employer. They may already know about alumni groups for this employer, both online and off line.

LinkedIn Groups are available for corporate and military/veteran alumni. They connect only LinkedIn members, and often include current employees as well as alumni.

Watch for multiple LinkedIn groups connecting alumni/ae of the same business. The number of members in the group is usually posted on each Group's Profile page by LinkedIn, along with a description. Biggest is not always best, as usual.

If you don't find an appropriate LinkedIn Group for your former employer, consider starting one. Running a LinkedIn Group can be fun, good visibility, and good experience. Also, not much work but providing an inside view of LinkedIn.

  Search Google  

Google is a great starting point. Think of a co-worker you would like to reconnect with. Type their name into Google (surrounded by quotation marks, like this — "Mary Jones").

To find an alumni group associated with your former employer, type the corporate name plus the word "alumni" into the Google search bar, again surrounded by quotation marks, like this — "IBM alumni" or "IBM alumni group" if you worked for IBM.

  Search Facebook  

Facebook has many, many groups, but no central directory of them. Use the Facebook search function to find groups for your former employers. If there isn't one, you might want to start it — a great way to network!

  Check Meetup  

Meetup Groups meet face-to-face. They seem to be a bit more ephemeral than other groups, but do offer the opportunity to meet face-to-face with others who have similar backgrounds or interests. Pick your location and find a compatible group, or start one if there isn't one currently available.
The Bottom Line
These people are natural members of your network. When you reach out, most of them will be glad that you did, particularly if you worked together. Leverage your "alumni" connections, whether corporate or educational. You'll reconnect with people you liked. You may have an easier and more pleasant job search.
More About Employer Alumni
---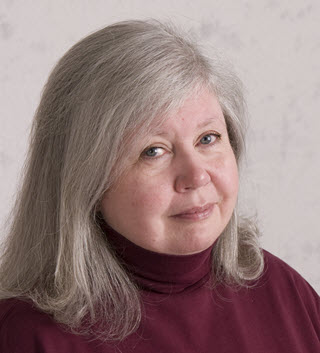 About the author…
Online job search expert Susan P. Joyce has been observing the online job search world and teaching online job search skills since 1995. A veteran of the United States Marine Corps and a recent Visiting Scholar at the MIT Sloan School of Management, Susan is a two-time layoff "graduate" who has worked in human resources at Harvard University and in a compensation consulting firm. Since 1998, Susan has been editor and publisher of Job-Hunt.org. Follow Susan on Twitter at @jobhuntorg and on Facebook, LinkedIn.
More about this author…