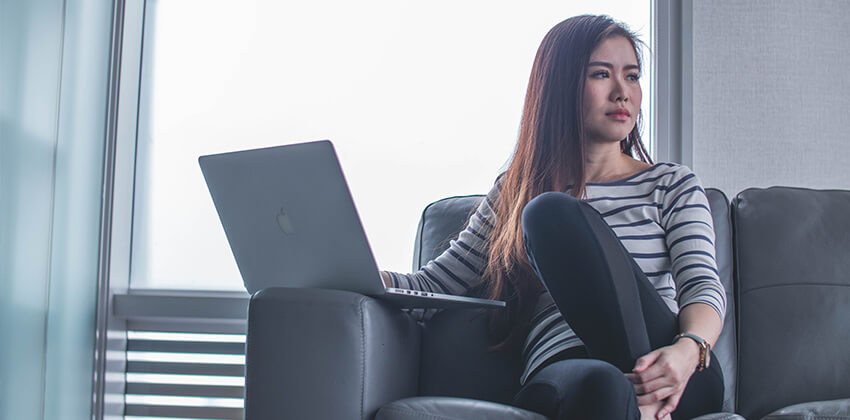 In today's job market, organizations get dozens – if not hundreds – of resumes for every potential job available. When I was a manager I often had the role of taking a large stack of resumes and cover letters and quickly whittling them down to a handful of potential interviewees.
This is the stage where managers and HR people are actively looking for reasons, big or small, to reject people, in order to make that massive stack of papers more manageable.
Don't give them a reason to put your resume in the "do not call" pile.
Too much information or manipulation?
The second reason why you shouldn't mention your chronic illness in a cover letter or resume is simple – it's too much information too soon.
To make an analogy, it's like offering someone an engagement ring before the first date.
You are putting the manager or HR person on the spot.
There may be many reasons, beyond your health challenges, why you are not the best person for the job.
But if the manager rejects your resume after you have told them that you are sick, they run the risk of seeming intolerant or insensitive.
They may feel you are trying to manipulate them or make them hire you out of guilt. You need to approach a prospective employer from a position of strength, not weakness.
Your resume and cover letter are your selling tools – think of them as an advertising brochure. These brochures describe the features of the product, and the high quality of the materials. They generally don't cover how often you'll have to clean it or how expensive the replacement parts are. They leave that for the after-sale.
But what if my illness is relevant to the job?
Some people who are applying for certain jobs in the health care or non-profit fields may believe that their chronic health condition is relevant to their job. However, before you go throwing that information into your resume package think about whether this is really the right time to disclose your illness. Perhaps it would be more appropriate to bring up during the interview process.
If you do feel that disclosing your illness off the bat will increase your chances at the job, I suggest you do it in the cover letter rather than the resume if you can.
You'll also want to highlight the reason for your disclosure in a positive way. Remember, your illness itself is rarely a selling point. However, your positive reaction to the challenges that your illness brings might be relevant in a specific way (if you are applying to be a chronic illness counselor or coach for example).
As for other jobs, you will likely want to leave any discussion about your health for a more appropriate time.
Bottom Line
If our short-term prognosis is stable then we should approach our job search with confidence, knowing that any prediction beyond that time-frame is actually unrealistic for anyone to make.
More Information About Cover Letters
---
About the author…
Jason Reid runs Sick with Success®, an organization committed to helping people with chronic illness, and their employers, become more productive. Jason's success as both a manager and a person with chronic illness gives him a unique perspective on how chronic health conditions affect organizations and their people. An award-winning former television news director, Jason is also a professionally trained coach and speaker. Jason is the author of Thriving in the Age of Chronic Illness – his new book, which is a guide for both employees with chronic health conditions and their managers. Follow Jason at SickWithSuccess.com.