Career Change Is a Big Deal!
It is challenging to find a new job.
For job search success, standing out and being recognized as someone bringing something special to the employer is essential.
The difficulty intensifies when you are a candidate who is new to the specialty, craft, skillset, or occupation — even with years of experience in other areas.
The challenges exist mainly because Human Resources is typically looking for experience on the resume that matches the job requirements (as closely as possible).
Frankly, when they are overloaded with candidates, they are looking for reasons to weed out many resumes to get the "stack" smaller.
How to Succeed in Your Career Change
So how does one successfully cross over into a new area of expertise?
Make Your Goal Clear
When your resume is the first thing they see, you must be clear about your intentions.
If a resume describes you as an Engineer, there is no way they will think of you as a Business Development Associate. Even if that's the job for which you applied.
I'm not a big fan of Objective/Mission Statements on resumes (a Summary statement is more in tune with a hiring manager's needs for learning about you). However, in this case, it is helpful.
An Objective Statement can make it very clear you are looking for a career change. It should also be convincing that you can do the job. For example:
Objective

To complete a transition from Engineering to Business Development by leveraging experience and knowledge gained while:

Working with customers on technical requirements.
Helping developing sales materials with Marketing Team.
Accompanying Business Development Mangers to client meetings.
Another way to offer clarity is to include a cover letter (or a detailed email message, where applicable) which details the why and how you plan to make this change. It should include much of what is discussed further in this article.
More: How to Write a Personal Mission Statement and How to Write a Resume Objective
Focus Your Resume on Your "Transferable Skills"
For your resumes, identify all the skills you possess that are important or relevant to the new occupational area, also known as transferable skills.
To learn more about transferable skills and find great examples for your resume, read What Are Transferable Skills?
Those skills and knowledge must be at the top of each job listing (and skills section) of the resume. Ensure that these experiences are the first thing the reader sees as they skim from job to job.
There are some skills you have that may not be required in the new occupation, but are transferrable. There may also be experiences you possess that are closely related to those required.
Perhaps you never were charged with managing the P&L or budget for your department, but you may have had a lot to do with providing the data used for the budget or had to know how to apply the assigned budget to your world. Include that experience.
Other related skills may center on ability to learn new technologies quickly, working with top level of management or the company's Board of Directors, developing processes, or having oversight of a team, project, or initiative.
Keep your resume "in sync" with your LinkedIn Profile, so that the experiences and skills you are emphasizing on your resumes are visible on your LinkedIn Profile, too. Read How Your Social Media Reputation Impacts Hiring Decisions for more information.
The Road Has Shortcuts
Before you consider other companies for your career transition, first consider your current one.
Even if you're not thrilled with your current company, it is the easiest starting point for this challenge. You are a "known quantity" at your company, and hopefully, you have good reputation equity.
I have been at companies that encourage career progression through different departments. The key to making this happen is to communicate your wishes professionally.
When discussing your desires for change, make it clear that you have enjoyed your career thus far, but you have come to the conclusion that the time has come for a change.
You want to broaden your experience, test your abilities, learn new things, and/or try something that's always been a dream of yours. You will need to back up what you are saying with concrete stories or thoughts.
You may be surprised at your company's willingness to work with you. If there are no full-time roles open, you might want to share your inclination to work on some of their key initiatives in addition to your current job.
Keep in mind, when/if the transition does happen, you may have to take a step back in seniority (or even compensation) to make it happen. It's a trade-off.
[Prepare for interviews with your success stories and Smart Answers to Interview Questions based on Your Interview Checklist – Interview Success in 3 Steps.]
Stepping Back to Step Forward
Along the same lines, you may have to go backwards a bit when trying to fit into a role outside your current employer. This is a time in your career where you have to truly assess how much you want to make this leap.
You may even have to take an entry-level position (where the employer does not expect much "real-world experience" on the resume).
Stepping back may also include going back to school or gaining new skills through seminars, short-courses, or on-line tutorials.
There are many ways to learn new skills these days. But one of the less sought out resources is a mentor.
A mentor can be someone you know personally in the field who can provide you more than just help on the skills, but also give you ideas on professional connections, ways to break into the field, or even insights on the likelihood of this working out.
Informational interviews can also be very helpful in finding mentors as well as collecting information and insight. Done right, you'll learn more about the job, potential employers, and the career paths that people have taken successfully.
Also keep in mind, these teachers or mentors can serve as good references for you to leverage when applying for jobs. They give credibility to your statements that you have mastered the skills necessary. [Read The Hidden Value of Informational Interviews for more information.]
Before You Apply, Try…
As much as you can, be sure all this effort to make a change is going to be truly what you want long term.
In addition to a mentor and informational interviews, I highly recommend shadowing someone in the role and meeting face-to-face with people in the role to discuss the pros and cons of their job.
Oftentimes, people will be very frank with you about the pitfalls or less-glamorous aspects of their job. If you feel those obstacles are surmountable, keep moving forward.
Even better than hearing about it is actually doing it. Even for free. Options include:
Volunteer to help in that work environment.
Internship/Externship.
Do contract work.
Do whatever you can to get hands-on experience. It's a win-win for everyone (even if there's little pay involved):
They get cheap help.
You get validation that you can do the job — and like it.
You get another reference, and job experience to put on your resume.
Networking Times Two
Networking becomes twice as critical in the job search when looking to make a career change.
You need to ask around to find out which recruiters specialize in your area of interest (their company's job board offers clues on what roles they fill most often).
All your friends and relatives should know you're looking to make a change. Only after your contacts are aware will they think about their network and who might be able to help you. Your network includes everyone you know professionally and socially. Leave no one out.
Bottom Line
It's a big deal to make a decision like this:
Be prepared to do extra work and then some more.
Be humble, but confident in your abilities.
Be strong in the face of certain defeats.
Be certain this is what you want.
Now, go make it happen.
Search Online Courses
!function(e){function r(r){for(var n,l,f=r[0],i=r[1],p=r[2],c=0,s=[];c
1)&&L(this)}}}),Fe(l,_,{value:function(e){-1>0),V="addEventListener",P="attached",U="Callback",k="detached",R="extends",_="attributeChanged"+U,q=P+U,x="connected"+U,B="disconnected"+U,Z="created"+U,j=k+U,J="ADDITION",K="MODIFICATION",G="REMOVAL",z="DOMAttrModified",X="DOMContentLoaded",Q="DOMSubtreeModified",W="<",Y="=",$=/^[A-Z][A-Z0-9]*(?:-[A-Z0-9]+)+$/,ee=["ANNOTATION-XML","COLOR-PROFILE","FONT-FACE","FONT-FACE-SRC","FONT-FACE-URI","FONT-FACE-FORMAT","FONT-FACE-NAME","MISSING-GLYPH"],te=[],ne=[],re="",oe=v.documentElement,le=te.indexOf||function(e){for(var t=this.length;t--&&this[t]!==e;);return t},ae=g.prototype,ie=ae.hasOwnProperty,ue=ae.isPrototypeOf,ce=g.defineProperty,se=[],me=g.getOwnPropertyDescriptor,fe=g.getOwnPropertyNames,pe=g.getPrototypeOf,de=g.setPrototypeOf,he=!!g.__proto__,Te="__dreCEv1",Ee=e.customElements,Le=!/^force/.test(t.type)&&!!(Ee&&Ee.define&&Ee.get&&Ee.whenDefined),Me=g.create||g,He=e.Map||function(){var e,t=[],n=[];return{get:function(e){return n[le.call(t,e)]},set:function(r,o){(e=le.call(t,r))<0?n[t.push(r)-1]=o:n[e]=o}}},ve=e.Promise||function(e){function t(e){for(r=!0;n.length;)n.shift()(e)}var n=[],r=!1,o={catch:function(){return o},then:function(e){return n.push(e),r&&setTimeout(t,1),o}};return e(t),o},ge=!1,be=Me(null),ye=Me(null),we=new He,Ce=function(e){return e.toLowerCase()},Ae=g.create||function e(t){return t?(e.prototype=t,new e):this},Oe=de||(he?function(e,t){return e.__proto__=t,e}:fe&&me?function(){function e(e,t){for(var n,r=fe(t),o=0,l=r.length;o/g,">").replace(/"/g,""").replace(/'/g,"'")),t},N.extend=function(e){return N.each(v.call(arguments,1),function(t){for(var n in t)void 0!==t[n]&&(e[n]=t[n])}),e},N.isArray=M||function(e){return"[object Array]"===b.call(e)},N.isFunction=function(e){try{return/^\s*\bfunction\b/.test(e)}catch(t){return!1}},N.isArguments=function(e){return!(!e||!w.call(e,"callee"))},N.toArray=function(e){return e?e.toArray?e.toArray():N.isArray(e)||N.isArguments(e)?v.call(e):N.values(e):[]},N.map=function(e,t,n){if(P&&e.map===P)return e.map(t,n);var r=[];return N.each(e,function(e){r.push(t.call(n,e))}),r},N.keys=function(e){var t=[];return null===e||N.each(e,function(e,n){t[t.length]=n}),t},N.values=function(e){var t=[];return null===e||N.each(e,function(e){t[t.length]=e}),t},N.include=function(e,t){var n=!1;return null===e?n:A&&e.indexOf===A?-1!=e.indexOf(t):(N.each(e,function(e){if(n||(n=e===t))return D}),n)},N.includes=function(e,t){return-1!==e.indexOf(t)},N.inherit=function(e,t){return e.prototype=new t,e.prototype.constructor=e,e.superclass=t.prototype,e},N.isObject=function(e){return e===Object(e)&&!N.isArray(e)},N.isEmptyObject=function(e){if(N.isObject(e)){for(var t in e)if(w.call(e,t))return!1;return!0}return!1},N.isUndefined=function(e){return void 0===e},N.isString=function(e){return"[object String]"==b.call(e)},N.isDate=function(e){return"[object Date]"==b.call(e)},N.isNumber=function(e){return"[object Number]"==b.call(e)},N.isElement=function(e){return!(!e||1!==e.nodeType)},N.encodeDates=function(e){return N.each(e,function(t,n){N.isDate(t)?e[n]=N.formatDate(t):N.isObject(t)&&(e[n]=N.encodeDates(t))}),e},N.timestamp=function(){return Date.now=Date.now||function(){return+new Date},Date.now()},N.formatDate=function(e){function t(e){return e<10?"0"+e:e}return e.getUTCFullYear()+"-"+t(e.getUTCMonth()+1)+"-"+t(e.getUTCDate())+"T"+t(e.getUTCHours())+":"+t(e.getUTCMinutes())+":"+t(e.getUTCSeconds())},N.safewrap=function(e){return function(){try{return e.apply(this,arguments)}catch(t){V.critical("Implementation error. Please turn on debug and contact [email protected]."),i.DEBUG&&V.critical(t)}}},N.safewrap_class=function(e,t){for(var n=0;n0&&(t[n]=e)}),t},N.truncate=function(e,t){var n;return"string"==typeof e?n=e.slice(0,t):N.isArray(e)?(n=[],N.each(e,function(e){n.push(N.truncate(e,t))})):N.isObject(e)?(n={},N.each(e,function(e,r){n[r]=N.truncate(e,t)})):n=e,n},N.JSONEncode=function(e){var t=function(e){var t=/[\\"\x00-\x1f\x7f-\x9f\u00ad\u0600-\u0604\u070f\u17b4\u17b5\u200c-\u200f\u2028-\u202f\u2060-\u206f\ufeff\ufff0-\uffff]/g,n={"\b":"\\b","\t":"\\t","\n":"\\n","\f":"\\f","\r":"\\r",'"':'\\"',"\\":"\\\\"};return t.lastIndex=0,t.test(e)?'"'+e.replace(t,function(e){var t=n[e];return"string"==typeof t?t:"\\u"+("0000″+e.charCodeAt(0).toString(16)).slice(-4)})+'"':'"'+e+'"'},n=function(e,r){var i="",o=0,s="",a="",l=0,c=i,u=[],h=r[e];switch(h&&"object"==typeof h&&"function"==typeof h.toJSON&&(h=h.toJSON(e)),typeof h){case"string":return t(h);case"number":return isFinite(h)?String(h):"null";case"boolean":case"null":return String(h);case"object":if(!h)return"null";if(i+=" ",u=[],"[object Array]"===b.apply(h)){for(l=h.length,o=0;o="0″&&a<="9";)t+=a,d();if("."===a)for(t+=".";d()&&a>="0″&&a<="9";)t+=a;if("e"===a||"E"===a)for(t+=a,d(),"-"!==a&&"+"!==a||(t+=a,d());a>="0″&&a<="9";)t+=a,d();if(e=+t,isFinite(e))return e;h("Bad number")},f=function(){var e,t,n,r="";if('"'===a)for(;d();){if('"'===a)return d(),r;if("\\"===a)if(d(),"u"===a){for(n=0,t=0;t<4&&(e=parseInt(d(),16),isFinite(e));t+=1)n=16*n+e;r+=String.fromCharCode(n)}else{if("string"!=typeof u[a])break;r+=u[a]}else r+=a}h("Bad string")},_=function(){for(;a&&a<=" ";)d()},c=function(){switch(_(),a){case"{":return function(){var e,t={};if("{"===a){if(d("{"),_(),"}"===a)return d("}"),t;for(;a;){if(e=f(),_(),d(":"),Object.hasOwnProperty.call(t,e)&&h('Duplicate key "'+e+'"'),t[e]=c(),_(),"}"===a)return d("}"),t;d(","),_()}}h("Bad object")}();case"[":return function(){var e=[];if("["===a){if(d("["),_(),"]"===a)return d("]"),e;for(;a;){if(e.push(c()),_(),"]"===a)return d("]"),e;d(","),_()}}h("Bad array")}();case'"':return f();case"-":return p();default:return a>="0″&&a<="9"?p():function(){switch(a){case"t":return d("t"),d("r"),d("u"),d("e"),!0;case"f":return d("f"),d("a"),d("l"),d("s"),d("e"),!1;case"n":return d("n"),d("u"),d("l"),d("l"),null}h('Unexpected "'+a+'"')}()}},function(e){var t;return l=e,s=0,a=" ",t=c(),_(),a&&h("Syntax error"),t}),N.base64Encode=function(e){var t,n,r,i,o="ABCDEFGHIJKLMNOPQRSTUVWXYZabcdefghijklmnopqrstuvwxyz0123456789+/=",s=0,a=0,l="",c=[];if(!e)return e;e=N.utf8Encode(e);do{t=(i=e.charCodeAt(s++)<<16|e.charCodeAt(s++)<<8|e.charCodeAt(s++))>>12&63,n=i>>6&63,r=63&i,c[a++]=o.charAt(i>>18&63)+o.charAt(t)+o.charAt(n)+o.charAt(r)}while(s127&&s<2048?String.fromCharCode(s>>6|192,63&s|128):String.fromCharCode(s>>12|224,s>>6&63|128,63&s|128),null!==a&&(n>t&&(o+=e.substring(t,n)),o+=a,t=n=i+1)}return n>t&&(o+=e.substring(t,e.length)),o},N.UUID=(g=function(){for(var e=1*new Date,t=0;e==1*new Date;)t++;return e.toString(16)+t.toString(16)},function(){var e=(T.height*T.width).toString(16);return g()+"-"+Math.random().toString(16).replace(".","")+"-"+function(){var e,t,n=I,r=[],i=0;function o(e,t){var n,i=0;for(n=0;n=4&&(i=o(i,r),r=[]);return r.length>0&&(i=o(i,r)),i.toString(16)}()+"-"+e+"-"+g()});var j=["baiduspider","bingbot","bingpreview","facebookexternal","pinterest","screaming frog","yahoo! slurp","yandexbot","adsbot-google","apis-google","duplexweb-google","feedfetcher-google","google favicon","google web preview","google-read-aloud","googlebot","googleweblight","mediapartners-google","storebot-google"];N.isBlockedUA=function(e){var t;for(e=e.toLowerCase(),t=0;t=0}function r(t){if(!C.getElementsByTagName)return[];var r,i,o,s,a,l,c,u,h,d,p=t.split(" "),f=[C];for(l=0;l-1){o=(i=r.split("#"))[0];var _=C.getElementById(i[1]);if(!_||o&&_.nodeName.toLowerCase()!=o)return[];f=[_]}else if(r.indexOf(".")>-1){var g=(i=r.split("."))[1];for((o=i[0])||(o="*"),s=[],a=0,c=0;c-1};break;default:y=function(e){return e.getAttribute(v)}}for(f=[],d=0,c=0;c=3?t[2]:""},properties:function(){return N.extend(N.strip_empty_properties({$os:N.info.os(),$browser:N.info.browser(I,k.vendor,E),$referrer:C.referrer,$referring_domain:N.info.referringDomain(C.referrer),$device:N.info.device(I)}),{$current_url:r.location.href,$browser_version:N.info.browserVersion(I,k.vendor,E),$screen_height:T.height,$screen_width:T.width,mp_lib:"web",$lib_version:i.LIB_VERSION,$insert_id:U(),time:N.timestamp()/1e3})},people_properties:function(){return N.extend(N.strip_empty_properties({$os:N.info.os(),$browser:N.info.browser(I,k.vendor,E)}),{$browser_version:N.info.browserVersion(I,k.vendor,E)})},pageviewInfo:function(e){return N.strip_empty_properties({mp_page:e,mp_referrer:C.referrer,mp_browser:N.info.browser(I,k.vendor,E),mp_platform:N.info.os()})}};var U=function(e){var t=Math.random().toString(36).substring(2,10)+Math.random().toString(36).substring(2,10);return e?t.substring(0,e):t},L=N.safewrap(function(e,t,n){e+=t;for(var r=5381,i=0;i>>0)%1004||"com"===r||"org"===r)&&(t=$);var i=e.match(t);return i?i[0]:""},G=null,Z=null;"undefined"!=typeof JSON&&(G=JSON.stringify,Z=JSON.parse),G=G||N.JSONEncode,Z=Z||N.JSONDecode,N.toArray=N.toArray,N.isObject=N.isObject,N.JSONEncode=N.JSONEncode,N.JSONDecode=N.JSONDecode,N.isBlockedUA=N.isBlockedUA,N.isEmptyObject=N.isEmptyObject,N.info=N.info,N.info.device=N.info.device,N.info.browser=N.info.browser,N.info.browserVersion=N.info.browserVersion,N.info.properties=N.info.properties;var K=function(){};K.prototype.create_properties=function(){},K.prototype.event_handler=function(){},K.prototype.after_track_handler=function(){},K.prototype.init=function(e){return this.mp=e,this},K.prototype.track=function(e,t,n,r){var i=this,o=N.dom_query(e);if(0!==o.length)return N.each(o,function(e){N.register_event(e,this.override_event,function(e){var o={},s=i.create_properties(n,this),a=i.mp.get_config("track_links_timeout");i.event_handler(e,this,o),window.setTimeout(i.track_callback(r,s,o,!0),a),i.mp.track(t,s,i.track_callback(r,s,o))})},this),!0;V.error("The DOM query ("+e+") returned 0 elements")},K.prototype.track_callback=function(e,t,n,r){r=r||!1;var i=this;return function(){n.callback_fired||(n.callback_fired=!0,e&&!1===e(r,t)||i.after_track_handler(t,n,r))}},K.prototype.create_properties=function(e,t){return"function"==typeof e?e(t):N.extend({},e)};var Q=function(){this.override_event="click"};N.inherit(Q,K),Q.prototype.create_properties=function(e,t){var n=Q.superclass.create_properties.apply(this,arguments);return t.href&&(n.url=t.href),n},Q.prototype.event_handler=function(e,t,n){n.new_tab=2===e.which||e.metaKey||e.ctrlKey||"_blank"===t.target,n.href=t.href,n.new_tab||e.preventDefault()},Q.prototype.after_track_handler=function(e,t){t.new_tab||setTimeout(function(){window.location=t.href},0)};var J=function(){this.override_event="submit"};N.inherit(J,K),J.prototype.event_handler=function(e,t,n){n.element=t,e.preventDefault()},J.prototype.after_track_handler=function(e,t){setTimeout(function(){t.element.submit()},0)};var X=R("lock"),Y=function(e,t){t=t||{},this.storageKey=e,this.storage=t.storage||window.localStorage,this.pollIntervalMS=t.pollIntervalMS||100,this.timeoutMS=t.timeoutMS||2e3};Y.prototype.withLock=function(e,t,n){n||"function"==typeof t||(n=t,t=null);var r=n||(new Date).getTime()+"|"+Math.random(),i=(new Date).getTime(),o=this.storageKey,s=this.pollIntervalMS,a=this.timeoutMS,l=this.storage,c=o+":X",u=o+":Y",h=o+":Z",d=function(e){t&&t(e)},p=function(e){if((new Date).getTime()-i>a)return X.error("Timeout waiting for mutex on "+o+"; clearing lock. ["+r+"]"),l.removeItem(h),l.removeItem(u),void g();setTimeout(function(){try{e()}catch(t){d(t)}},s*(Math.random()+.1))},f=function(e,t){e()?t():p(function(){f(e,t)})},_=function(){var e=l.getItem(u);if(e&&e!==r)return!1;if(l.setItem(u,r),l.getItem(u)===r)return!0;if(!q(l,!0))throw new Error("localStorage support dropped while acquiring lock");return!1},g=function(){l.setItem(c,r),f(_,function(){l.getItem(c)!==r?p(function(){l.getItem(u)===r?f(function(){return!l.getItem(h)},m):g()}):m()})},m=function(){l.setItem(h,"1″);try{e()}finally{l.removeItem(h),l.getItem(u)===r&&l.removeItem(u),l.getItem(c)===r&&l.removeItem(c)}};try{if(!q(l,!0))throw new Error("localStorage support check failed");g()}catch(y){d(y)}};var ee=R("batch"),te=function(e,t){t=t||{},this.storageKey=e,this.storage=t.storage||window.localStorage,this.lock=new Y(e,{storage:this.storage}),this.pid=t.pid||null,this.memQueue=[]};te.prototype.enqueue=function(e,t,n){var r={id:U(),flushAfter:(new Date).getTime()+2*t,payload:e};this.lock.withLock(N.bind(function(){var t;try{var i=this.readFromStorage();i.push(r),(t=this.saveToStorage(i))&&this.memQueue.push(r)}catch(o){ee.error("Error enqueueing item",e),t=!1}n&&n(t)},this),function(e){ee.error("Error acquiring storage lock",e),n&&n(!1)},this.pid)},te.prototype.fillBatch=function(e){var t=this.memQueue.slice(0,e);if(t.lengtho.flushAfter&&!r[o.id]&&(o.orphaned=!0,t.push(o),t.length>=e))break}}}return t};var ne=function(e,t){var n=[];return N.each(e,function(e){e.id&&!t[e.id]&&n.push(e)}),n};te.prototype.removeItemsByID=function(e,t){var n={};N.each(e,function(e){n[e]=!0}),this.memQueue=ne(this.memQueue,n),this.lock.withLock(N.bind(function(){var r;try{var i=this.readFromStorage();i=ne(i,n),r=this.saveToStorage(i)}catch(o){ee.error("Error removing items",e),r=!1}t&&t(r)},this),function(e){ee.error("Error acquiring storage lock",e),t&&t(!1)},this.pid)};var re=function(e,t){var n=[];return N.each(e,function(e){var r=e.id;if(r in t){var i=t[r];null!==i&&(e.payload=i,n.push(e))}else n.push(e)}),n};te.prototype.updatePayloads=function(e,t){this.memQueue=re(this.memQueue,e),this.lock.withLock(N.bind(function(){var n;try{var r=this.readFromStorage();r=re(r,e),n=this.saveToStorage(r)}catch(i){ee.error("Error updating items",e),n=!1}t&&t(n)},this),function(e){ee.error("Error acquiring storage lock",e),t&&t(!1)},this.pid)},te.prototype.readFromStorage=function(){var e;try{(e=this.storage.getItem(this.storageKey))&&(e=Z(e),N.isArray(e)||(ee.error("Invalid storage entry:",e),e=null))}catch(t){ee.error("Error retrieving queue",t),e=null}return e||[]},te.prototype.saveToStorage=function(e){try{return this.storage.setItem(this.storageKey,G(e)),!0}catch(t){return ee.error("Error saving queue",t),!1}},te.prototype.clear=function(){this.memQueue=[],this.storage.removeItem(this.storageKey)};var ie=R("batch"),oe=function(e,t){this.queue=new te(e,{storage:t.storage}),this.libConfig=t.libConfig,this.sendRequest=t.sendRequestFunc,this.beforeSendHook=t.beforeSendHook,this.batchSize=this.libConfig.batch_size,this.flushInterval=this.libConfig.batch_flush_interval_ms,this.stopped=!this.libConfig.batch_autostart};function se(e,t){me(!0,e,t)}function ae(e,t){me(!1,e,t)}function le(e,t){return"1″===ge(e,t)}function ce(e,t){if(function(e){if(e&&e.ignoreDnt)return!1;var t=e&&e.window||r,n=t.navigator||{},i=!1;return N.each([n.doNotTrack,n.msDoNotTrack,t.doNotTrack],function(e){N.includes([!0,1,"1″,"yes"],e)&&(i=!0)}),i}(t))return V.warn('This browser has "Do Not Track" enabled. This will prevent the Mixpanel SDK from sending any data. To ignore the "Do Not Track" browser setting, initialize the Mixpanel instance with the config "ignore_dnt: true"'),!0;var n="0″===ge(e,t);return n&&V.warn("You are opted out of Mixpanel tracking. This will prevent the Mixpanel SDK from sending any data."),n}function ue(e){return ye(e,function(e){return this.get_config(e)})}function he(e){return ye(e,function(e){return this._get_config(e)})}function de(e){return ye(e,function(e){return this._get_config(e)})}function pe(e,t){fe(t=t||{}).remove(_e(e,t),!!t.crossSubdomainCookie,t.cookieDomain)}function fe(e){return"localStorage"===(e=e||{}).persistenceType?N.localStorage:N.cookie}function _e(e,t){return((t=t||{}).persistencePrefix||"__mp_opt_in_out_")+e}function ge(e,t){return fe(t).get(_e(e,t))}function me(e,t,n){N.isString(t)&&t.length?(fe(n=n||{}).set(_e(t,n),e?1:0,N.isNumber(n.cookieExpiration)?n.cookieExpiration:null,!!n.crossSubdomainCookie,!!n.secureCookie,!!n.crossSiteCookie,n.cookieDomain),n.track&&e&&n.track(n.trackEventName||"$opt_in",n.trackProperties,{send_immediately:!0})):V.error("gdpr."+(e?"optIn":"optOut")+" called with an invalid token")}function ye(e,t){return function(){var n=!1;try{var r=t.call(this,"token"),i=t.call(this,"ignore_dnt"),o=t.call(this,"opt_out_tracking_persistence_type"),s=t.call(this,"opt_out_tracking_cookie_prefix"),a=t.call(this,"window");r&&(n=ce(r,{ignoreDnt:i,persistenceType:o,persistencePrefix:s,window:a}))}catch(c){V.error("Unexpected error when checking tracking opt-out status: "+c)}if(!n)return e.apply(this,arguments);var l=arguments[arguments.length-1];"function"==typeof l&&l(0)}}oe.prototype.enqueue=function(e,t){this.queue.enqueue(e,this.flushInterval,t)},oe.prototype.start=function(){this.stopped=!1,this.flush()},oe.prototype.stop=function(){this.stopped=!0,this.timeoutID&&(clearTimeout(this.timeoutID),this.timeoutID=null)},oe.prototype.clear=function(){this.queue.clear()},oe.prototype.resetBatchSize=function(){this.batchSize=this.libConfig.batch_size},oe.prototype.resetFlush=function(){this.scheduleFlush(this.libConfig.batch_flush_interval_ms)},oe.prototype.scheduleFlush=function(e){this.flushInterval=e,this.stopped||(this.timeoutID=setTimeout(N.bind(this.flush,this),this.flushInterval))},oe.prototype.flush=function(e){try{if(this.requestInProgress)return void ie.log("Flush: Request already in progress");e=e||{};var t=this.libConfig.batch_request_timeout_ms,n=(new Date).getTime(),r=this.batchSize,i=this.queue.fillBatch(r),o=[],s={};if(N.each(i,function(e){var t=e.payload;this.beforeSendHook&&!e.orphaned&&(t=this.beforeSendHook(t)),t&&o.push(t),s[e.id]=t},this),o.length<1)return void this.resetFlush();this.requestInProgress=!0;var a=N.bind(function(o){this.requestInProgress=!1;try{var a=!1;if(e.unloading)this.queue.updatePayloads(s);else if(N.isObject(o)&&"timeout"===o.error&&(new Date).getTime()-n>=t)ie.error("Network timeout; retrying"),this.flush();else if(N.isObject(o)&&o.xhr_req&&(o.xhr_req.status>=500||o.xhr_req.status<=0)){var l=2*this.flushInterval,c=o.xhr_req.responseHeaders;if(c){var u=c["Retry-After"];u&&(l=1e3*parseInt(u,10)||l)}l=Math.min(6e5,l),ie.error("Error; retry in "+l+" ms"),this.scheduleFlush(l)}else if(N.isObject(o)&&o.xhr_req&&413===o.xhr_req.status)if(i.length>1){var h=Math.max(1,Math.floor(r/2));this.batchSize=Math.min(this.batchSize,h,i.length-1),ie.error("413 response; reducing batch size to "+this.batchSize),this.resetFlush()}else ie.error("Single-event request too large; dropping",i),this.resetBatchSize(),a=!0;else a=!0;a&&this.queue.removeItemsByID(N.map(i,function(e){return e.id}),N.bind(this.flush,this))}catch(d){ie.error("Error handling API response",d),this.resetFlush()}},this),l={method:"POST",verbose:!0,ignore_json_errors:!0,timeout_ms:t};e.unloading&&(l.transport="sendBeacon"),ie.log("MIXPANEL REQUEST:",o),this.sendRequest(o,l,a)}catch(c){ie.error("Error flushing request queue",c),this.resetFlush()}};var ve="$set",be="$set_once",we="$unset",xe="$add",ke="$append",Ce="$union",Ee="$remove",Te={set_action:function(e,t){var n={},r={};return N.isObject(e)?N.each(e,function(e,t){this._is_reserved_property(t)||(r[t]=e)},this):r[e]=t,n.$set=r,n},unset_action:function(e){var t={},n=[];return N.isArray(e)||(e=[e]),N.each(e,function(e){this._is_reserved_property(e)||n.push(e)},this),t.$unset=n,t},set_once_action:function(e,t){var n={},r={};return N.isObject(e)?N.each(e,function(e,t){this._is_reserved_property(t)||(r[t]=e)},this):r[e]=t,n.$set_once=r,n},union_action:function(e,t){var n={},r={};return N.isObject(e)?N.each(e,function(e,t){this._is_reserved_property(t)||(r[t]=N.isArray(e)?e:[e])},this):r[e]=N.isArray(t)?t:[t],n.$union=r,n},append_action:function(e,t){var n={},r={};return N.isObject(e)?N.each(e,function(e,t){this._is_reserved_property(t)||(r[t]=e)},this):r[e]=t,n.$append=r,n},remove_action:function(e,t){var n={},r={};return N.isObject(e)?N.each(e,function(e,t){this._is_reserved_property(t)||(r[t]=e)},this):r[e]=t,n.$remove=r,n},delete_action:function(){return{$delete:""}}},Ie=function(){};N.extend(Ie.prototype,Te),Ie.prototype._init=function(e,t,n){this._mixpanel=e,this._group_key=t,this._group_id=n},Ie.prototype.set=de(function(e,t,n){var r=this.set_action(e,t);return N.isObject(e)&&(n=t),this._send_request(r,n)}),Ie.prototype.set_once=de(function(e,t,n){var r=this.set_once_action(e,t);return N.isObject(e)&&(n=t),this._send_request(r,n)}),Ie.prototype.unset=de(function(e,t){var n=this.unset_action(e);return this._send_request(n,t)}),Ie.prototype.union=de(function(e,t,n){N.isObject(e)&&(n=t);var r=this.union_action(e,t);return this._send_request(r,n)}),Ie.prototype.delete=de(function(e){var t=this.delete_action();return this._send_request(t,e)}),Ie.prototype.remove=de(function(e,t,n){var r=this.remove_action(e,t);return this._send_request(r,n)}),Ie.prototype._send_request=function(e,t){e.$group_key=this._group_key,e.$group_id=this._group_id,e.$token=this._get_config("token");var n=N.encodeDates(e);return this._mixpanel._track_or_batch({type:"groups",data:n,endpoint:this._get_config("api_host")+"/groups/",batcher:this._mixpanel.request_batchers.groups},t)},Ie.prototype._is_reserved_property=function(e){return"$group_key"===e||"$group_id"===e},Ie.prototype._get_config=function(e){return this._mixpanel.get_config(e)},Ie.prototype.toString=function(){return this._mixpanel.toString()+".group."+this._group_key+"."+this._group_id},Ie.prototype.remove=Ie.prototype.remove,Ie.prototype.set=Ie.prototype.set,Ie.prototype.set_once=Ie.prototype.set_once,Ie.prototype.union=Ie.prototype.union,Ie.prototype.unset=Ie.prototype.unset,Ie.prototype.toString=Ie.prototype.toString;var Oe="__mps",Se="__mpso",Ae="__mpus",Pe="__mpa",Me="__mpap",De="__mpr",Ne="__mpu",Ve="$people_distinct_id",Fe="__alias",Re=[Oe,Se,Ae,Pe,Me,De,Ne,Ve,Fe,"__cmpns","__timers"],je=function(e){this.props={},this.campaign_params_saved=!1,this.name=e.persistence_name?"mp_"+e.persistence_name:"mp_"+e.token+"_mixpanel";var t=e.persistence;"cookie"!==t&&"localStorage"!==t&&(V.critical("Unknown persistence type "+t+"; falling back to cookie"),t=e.persistence="cookie"),this.storage="localStorage"===t&&N.localStorage.is_supported()?N.localStorage:N.cookie,this.load(),this.update_config(e),this.upgrade(e),this.save()};je.prototype.properties=function(){var e={};return N.each(this.props,function(t,n){N.include(Re,n)||(e[n]=t)}),e},je.prototype.load=function(){if(!this.disabled){var e=this.storage.parse(this.name);e&&(this.props=N.extend({},e))}},je.prototype.upgrade=function(e){var t,n,r=e.upgrade;r&&(t="mp_super_properties","string"==typeof r&&(t=r),n=this.storage.parse(t),this.storage.remove(t),this.storage.remove(t,!0),n&&(this.props=N.extend(this.props,n.all,n.events))),e.cookie_name||"mixpanel"===e.name||(n=this.storage.parse(t="mp_"+e.token+"_"+e.name))&&(this.storage.remove(t),this.storage.remove(t,!0),this.register_once(n)),this.storage===N.localStorage&&(n=N.cookie.parse(this.name),N.cookie.remove(this.name),N.cookie.remove(this.name,!0),n&&this.register_once(n))},je.prototype.save=function(){this.disabled||(this._expire_notification_campaigns(),this.storage.set(this.name,N.JSONEncode(this.props),this.expire_days,this.cross_subdomain,this.secure,this.cross_site,this.cookie_domain))},je.prototype.remove=function(){this.storage.remove(this.name,!1,this.cookie_domain),this.storage.remove(this.name,!0,this.cookie_domain)},je.prototype.clear=function(){this.remove(),this.props={}},je.prototype.register_once=function(e,t,n){return!!N.isObject(e)&&(void 0===t&&(t="None"),this.expire_days=void 0===n?this.default_expiry:n,N.each(e,function(e,n){this.props.hasOwnProperty(n)&&this.props[n]!==t||(this.props[n]=e)},this),this.save(),!0)},je.prototype.register=function(e,t){return!!N.isObject(e)&&(this.expire_days=void 0===t?this.default_expiry:t,N.extend(this.props,e),this.save(),!0)},je.prototype.unregister=function(e){e in this.props&&(delete this.props[e],this.save())},je.prototype._expire_notification_campaigns=N.safewrap(function(){var e=this.props.__cmpns,t=i.DEBUG?6e4:36e5;if(e){for(var n in e)1*new Date-e[n]>t&&delete e[n];N.isEmptyObject(e)&&delete this.props.__cmpns}}),je.prototype.update_campaign_params=function(){this.campaign_params_saved||(this.register_once(N.info.campaignParams()),this.campaign_params_saved=!0)},je.prototype.update_search_keyword=function(e){this.register(N.info.searchInfo(e))},je.prototype.update_referrer_info=function(e){this.register_once({$initial_referrer:e||"$direct",$initial_referring_domain:N.info.referringDomain(e)||"$direct"},"")},je.prototype.get_referrer_info=function(){return N.strip_empty_properties({$initial_referrer:this.props.$initial_referrer,$initial_referring_domain:this.props.$initial_referring_domain})},je.prototype.safe_merge=function(e){return N.each(this.props,function(t,n){n in e||(e[n]=t)}),e},je.prototype.update_config=function(e){this.default_expiry=this.expire_days=e.cookie_expiration,this.set_disabled(e.disable_persistence),this.set_cookie_domain(e.cookie_domain),this.set_cross_site(e.cross_site_cookie),this.set_cross_subdomain(e.cross_subdomain_cookie),this.set_secure(e.secure_cookie)},je.prototype.set_disabled=function(e){this.disabled=e,this.disabled?this.remove():this.save()},je.prototype.set_cookie_domain=function(e){e!==this.cookie_domain&&(this.remove(),this.cookie_domain=e,this.save())},je.prototype.set_cross_site=function(e){e!==this.cross_site&&(this.cross_site=e,this.remove(),this.save())},je.prototype.set_cross_subdomain=function(e){e!==this.cross_subdomain&&(this.cross_subdomain=e,this.remove(),this.save())},je.prototype.get_cross_subdomain=function(){return this.cross_subdomain},je.prototype.set_secure=function(e){e!==this.secure&&(this.secure=!!e,this.remove(),this.save())},je.prototype._add_to_people_queue=function(e,t){var n=this._get_queue_key(e),r=t[e],i=this._get_or_create_queue(ve),o=this._get_or_create_queue(be),s=this._get_or_create_queue(we),a=this._get_or_create_queue(xe),l=this._get_or_create_queue(Ce),c=this._get_or_create_queue(Ee,[]),u=this._get_or_create_queue(ke,[]);n===Oe?(N.extend(i,r),this._pop_from_people_queue(xe,r),this._pop_from_people_queue(Ce,r),this._pop_from_people_queue(we,r)):n===Se?(N.each(r,function(e,t){t in o||(o[t]=e)}),this._pop_from_people_queue(we,r)):n===Ae?N.each(r,function(e){N.each([i,o,a,l],function(t){e in t&&delete t[e]}),N.each(u,function(t){e in t&&delete t[e]}),s[e]=!0}):n===Pe?(N.each(r,function(e,t){t in i?i[t]+=e:(t in a||(a[t]=0),a[t]+=e)},this),this._pop_from_people_queue(we,r)):n===Ne?(N.each(r,function(e,t){N.isArray(e)&&(t in l||(l[t]=[]),l[t]=l[t].concat(e))}),this._pop_from_people_queue(we,r)):n===De?(c.push(r),this._pop_from_people_queue(ke,r)):n===Me&&(u.push(r),this._pop_from_people_queue(we,r)),V.log("MIXPANEL PEOPLE REQUEST (QUEUED, PENDING IDENTIFY):"),V.log(t),this.save()},je.prototype._pop_from_people_queue=function(e,t){var n=this._get_queue(e);N.isUndefined(n)||(N.each(t,function(t,r){e===ke||e===Ee?N.each(n,function(e){e[r]===t&&delete e[r]}):delete n[r]},this),this.save())},je.prototype._get_queue_key=function(e){return e===ve?Oe:e===be?Se:e===we?Ae:e===xe?Pe:e===ke?Me:e===Ee?De:e===Ce?Ne:void V.error("Invalid queue:",e)},je.prototype._get_queue=function(e){return this.props[this._get_queue_key(e)]},je.prototype._get_or_create_queue=function(e,t){var n=this._get_queue_key(e);return t=N.isUndefined(t)?{}:t,this.props[n]||(this.props[n]=t)},je.prototype.set_event_timer=function(e,t){var n=this.props.__timers||{};n[e]=t,this.props.__timers=n,this.save()},je.prototype.remove_event_timer=function(e){var t=(this.props.__timers||{})[e];return N.isUndefined(t)||(delete this.props.__timers[e],this.save()),t};var He="in",qe="not in",Be="-",Ue="*",Le="/",$e="%",ze="==",We="!=",Ge=">",Ze="<",Ke=">=",Qe="<=",Je="boolean",Xe="datetime",Ye="list",et="number",tt="string",nt="defined",rt="not defined";function it(e){if(null===e)return null;switch(typeof e){case"object":return N.isDate(e)&&e.getTime()>=0?e.getTime():null;case"boolean":return Number(e);case"number":return e;case"string":return e=Number(e),isNaN(e)?0:e}return null}function ot(e){if(null===e)return!1;switch(typeof e){case"boolean":return e;case"number":return 0!==e;case"string":return e.length>0;case"object":return!!(N.isArray(e)&&e.length>0)||!!(N.isDate(e)&&e.getTime()>0)||!(!N.isObject(e)||N.isEmptyObject(e))}return!1}function st(e,t){return e.property?function(e,t){if(!e.property||!e.value)throw"Invalid operand: missing required keys "+e;switch(e.property){case"event":return void 0!==t[e.value]?t[e.value]:null;case"literal":return"now"===e.value?new Date:"object"==typeof e.value?function(e){var t=e.window;if(!t||!t.unit||!t.value)throw"Invalid window: missing required keys "+JSON.stringify(e);var n=new Date;switch(t.unit){case"hour":n.setTime(n.getTime()+-1*t.value*60*60*1e3);break;case"day":n.setTime(n.getTime()+-1*t.value*24*60*60*1e3);break;case"week":n.setTime(n.getTime()+-1*t.value*7*24*60*60*1e3);break;case"month":n.setTime(n.getTime()+-1*t.value*30*24*60*60*1e3);break;default:throw"Invalid unit: "+t.unit}return n}(e.value):e.value;default:throw"Invalid operand: Invalid property type "+e.property}}(e,t):e.operator?function(e,t){if(!e.operator)throw"Invalid operator: operator key missing "+e;switch(e.operator){case"and":return function(e,t){if(!e.operator||"and"!==e.operator||!e.children||2!==e.children.length)throw"Invalid operator: AND "+e;return ot(st(e.children[0],t))&&ot(st(e.children[1],t))}(e,t);case"or":return function(e,t){if(!e.operator||"or"!==e.operator||!e.children||2!==e.children.length)throw"Invalid operator: OR "+e;return ot(st(e.children[0],t))||ot(st(e.children[1],t))}(e,t);case He:case qe:return function(e,t){if(!e.operator||-1===[He,qe].indexOf(e.operator)||!e.children||2!==e.children.length)throw"Invalid operator: IN/NOT IN "+e;var n=st(e.children[0],t),r=st(e.children[1],t);if(!N.isArray(r)&&!N.isString(r))throw"Invalid operand for operator IN: invalid type"+r;var i=r.indexOf(n)>-1;return e.operator===qe?!i:i}(e,t);case"+":return function(e,t){if(!e.operator||"+"!==e.operator||!e.children||e.children.length<2)throw"Invalid operator: PLUS "+e;var n=st(e.children[0],t),r=st(e.children[1],t);return"number"==typeof n&&"number"==typeof r||"string"==typeof n&&"string"==typeof r?n+r:null}(e,t);case Be:case Ue:case Le:case $e:return function(e,t){if(!e.operator||-1===[Be,Ue,Le,$e].indexOf(e.operator)||!e.children||e.children.length<2)throw"Invalid arithmetic operator "+e;var n=st(e.children[0],t),r=st(e.children[1],t);if("number"==typeof n&&"number"==typeof r)switch(e.operator){case Be:return n-r;case Ue:return n*r;case Le:return 0!==r?n/r:null;case $e:return 0===r?null:0===n?0:n<0&&r>0||n>0&&r<0?-(Math.floor(n/r)*r-n):n%r;default:throw"Unknown operator: "+e.operator}return null}(e,t);case ze:case We:return function(e,t){if(!e.operator||-1===[ze,We].indexOf(e.operator)||!e.children||2!==e.children.length)throw"Invalid equality operator "+e;var n=function(e,t){if(null===e&&e===t)return!0;if(typeof e==typeof t)switch(typeof e){case"number":case"string":case"boolean":return e===t;case"object":if(N.isArray(e)&&N.isArray(t))return function(e,t){if(e===t)return!0;if(null===e||null===t)return!1;if(e.length!==t.length)return!1;for(var n=0;nr;case Ke:return n>=r;case Ze:return n0;case Ke:return i>=0;case Ze:return i<0;case Qe:return i<=0}}return null}(e,t);case Je:return function(e,t){if(!e.operator||e.operator!==Je||!e.children||1!==e.children.length)throw"Invalid cast operator: boolean "+e;return ot(st(e.children[0],t))}(e,t);case Xe:return function(e,t){if(!e.operator||e.operator!==Xe||!e.children||1!==e.children.length)throw"Invalid cast operator: datetime "+e;var n=st(e.children[0],t);if(null===n)return null;switch(typeof n){case"number":case"string":var r=new Date(n);return isNaN(r.getTime())?null:r;case"object":if(N.isDate(n))return n}return null}(e,t);case Ye:return function(e,t){if(!e.operator||e.operator!==Ye||!e.children||1!==e.children.length)throw"Invalid cast operator: list "+e;var n=st(e.children[0],t);return null===n?null:N.isArray(n)?n:null}(e,t);case et:return function(e,t){if(!e.operator||e.operator!==et||!e.children||1!==e.children.length)throw"Invalid cast operator: number "+e;return it(st(e.children[0],t))}(e,t);case tt:return function(e,t){if(!e.operator||e.operator!==tt||!e.children||1!==e.children.length)throw"Invalid cast operator: string "+e;var n=st(e.children[0],t);switch(typeof n){case"object":return N.isDate(n)?n.toJSON():JSON.stringify(n)}return String(n)}(e,t);case nt:case rt:return function(e,t){if(!e.operator||-1===[nt,rt].indexOf(e.operator)||!e.children||1!==e.children.length)throw"Invalid defined/not defined operator: "+e;var n=null!==st(e.children[0],t);return e.operator===rt?!n:n}(e,t);case"not":return function(e,t){if(!e.operator||"not"!==e.operator||!e.children||1!==e.children.length)throw"Invalid not operator: "+e;var n=st(e.children[0],t);return null===n||("boolean"==typeof n?!n:null)}(e,t)}}(e,t):void 0}var at=function(e,t){N.bind_instance_methods(this),this.mixpanel=t,this.persistence=this.mixpanel.persistence,this.resource_protocol=this.mixpanel.get_config("inapp_protocol"),this.cdn_host=this.mixpanel.get_config("cdn"),this.campaign_id=N.escapeHTML(e.id),this.message_id=N.escapeHTML(e.message_id),this.body=(N.escapeHTML(e.body)||"").replace(/\n/g,"
"),this.cta=N.escapeHTML(e.cta)||"Close",this.notif_type=N.escapeHTML(e.type)||"takeover",this.style=N.escapeHTML(e.style)||"light",this.title=N.escapeHTML(e.title)||"",this.video_width=at.VIDEO_WIDTH,this.video_height=at.VIDEO_HEIGHT,this.display_triggers=e.display_triggers||[],this.dest_url=e.cta_url||null,this.image_url=e.image_url||null,this.thumb_image_url=e.thumb_image_url||null,this.video_url=e.video_url||null,this.thumb_image_url&&0===this.thumb_image_url.indexOf("//")&&(this.thumb_image_url=this.thumb_image_url.replace("//",this.resource_protocol)),this.clickthrough=!0,this.dest_url||(this.dest_url="#dismiss",this.clickthrough=!1),this.mini="mini"===this.notif_type,this.mini||(this.notif_type="takeover"),this.notif_width=this.mini?at.NOTIF_WIDTH_MINI:at.NOTIF_WIDTH,this._set_client_config(),this.imgs_to_preload=this._init_image_html(),this._init_video()};at.ANIM_TIME=200,at.MARKUP_PREFIX="mixpanel-notification",at.BG_OPACITY=.6,at.NOTIF_TOP=25,at.NOTIF_START_TOP=200,at.NOTIF_WIDTH=388,at.NOTIF_WIDTH_MINI=420,at.NOTIF_HEIGHT_MINI=85,at.THUMB_BORDER_SIZE=5,at.THUMB_IMG_SIZE=60,at.THUMB_OFFSET=Math.round(at.THUMB_IMG_SIZE/2),at.VIDEO_WIDTH=595,at.VIDEO_HEIGHT=334,at.prototype.show=function(){var e=this;this._set_client_config(),this.body_el?(this._init_styles(),this._init_notification_el(),this._preload_images(this._attach_and_animate)):setTimeout(function(){e.show()},300)},at.prototype.dismiss=N.safewrap(function(){this.marked_as_shown||this._mark_delivery({invisible:!0});var e,t,n,r=this.showing_video?this._get_el("video"):this._get_notification_display_el();this.use_transitions?(this._remove_class("bg","visible"),this._add_class(r,"exiting"),setTimeout(this._remove_notification_el,at.ANIM_TIME)):(this.mini?(e="right",t=20,n=-100):(e="top",t=at.NOTIF_TOP,n=at.NOTIF_START_TOP+at.NOTIF_TOP),this._animate_els([{el:this._get_el("bg"),attr:"opacity",start:at.BG_OPACITY,goal:0},{el:r,attr:"opacity",start:1,goal:0},{el:r,attr:e,start:t,goal:n}],at.ANIM_TIME,this._remove_notification_el))}),at.prototype._add_class=N.safewrap(function(e,t){t=at.MARKUP_PREFIX+"-"+t,"string"==typeof e&&(e=this._get_el(e)),e.className?~(" "+e.className+" ").indexOf(" "+t+" ")||(e.className+=" "+t):e.className=t}),at.prototype._remove_class=N.safewrap(function(e,t){t=at.MARKUP_PREFIX+"-"+t,"string"==typeof e&&(e=this._get_el(e)),e.className&&(e.className=(" "+e.className+" ").replace(" "+t+" ","").replace(/^[\s\xA0]+/,"").replace(/[\s\xA0]+$/,""))}),at.prototype._animate_els=N.safewrap(function(e,t,n,r){var i,o,s,a=this,l=!1,c=1*new Date;for(s=c-(r=r||c),i=0;i=o.start?1:-1;o.val=o.start+(o.goal-o.start)*s/t,"opacity"!==o.attr&&(o.val=Math.round(o.val)),(u>0&&o.val>=o.goal||u<0&&o.val<=o.goal)&&(o.val=o.goal)}if(l){for(i=0;i'):this.img_html="",this.thumb_image_url?(e.push(this.thumb_image_url),this.thumb_img_html='
'):this.thumb_img_html=""),e},at.prototype._init_notification_el=function(){var e="",t="",n="",r='

';if(this.notification_el=document.createElement("div"),this.notification_el.id=at.MARKUP_PREFIX+"-wrapper",this.mini)e='';else{var i=this.clickthrough||this.show_video?"":'',o=this.show_video?'':"";this._browser_lte("ie",7)&&(i="",o=""),e='

'+this.thumb_img_html+'

'+r+'

'+this.img_html+'

'+this.title+'

'+this.body+'

"}this.youtube_video?(t=this.resource_protocol+"www.youtube.com/embed/"+this.youtube_video+"?wmode=transparent&showinfo=0&modestbranding=0&rel=0&autoplay=1&loop=0&vq=hd1080″,this.yt_custom&&(t+="&enablejsapi=1&html5=1&controls=0″,n='')):this.vimeo_video&&(t=this.resource_protocol+"player.vimeo.com/video/"+this.vimeo_video+"?autoplay=1&title=0&byline=0&portrait=0″),this.show_video&&(this.video_iframe='',n='");var s=n+e;this.flip_animate&&(s=(this.mini?e:"")+'"),this.notification_el.innerHTML=('").replace(/class="/g,'class="'+at.MARKUP_PREFIX+"-").replace(/id="/g,'id="'+at.MARKUP_PREFIX+"-")},at.prototype._init_styles=function(){this.style_vals="dark"===this.style?{bg:"#1d1f25″,bg_actions:"#282b32″,bg_hover:"#3a4147″,bg_light:"#4a5157″,border_gray:"#32353c",cancel_opacity:"0.4″,mini_hover:"#2a3137″,text_title:"#fff",text_main:"#9498a3″,text_tagline:"#464851″,text_hover:"#ddd"}:{bg:"#fff",bg_actions:"#e7eaee",bg_hover:"#eceff3″,bg_light:"#f5f5f5″,border_gray:"#e4ecf2″,cancel_opacity:"1.0″,mini_hover:"#fafafa",text_title:"#5c6578″,text_main:"#8b949b",text_tagline:"#ced9e6″,text_hover:"#7c8598″};var e="0px 0px 35px 0px rgba(45, 49, 56, 0.7)",t=e,n=e,r=at.THUMB_IMG_SIZE+2*at.THUMB_BORDER_SIZE,i=at.ANIM_TIME/1e3+"s";this.mini&&(e="none");var o={};o["@media only screen and (max-width: "+(at.NOTIF_WIDTH_MINI+20-1)+"px)"]={"#overlay":{display:"none"}};var s={".flipped":{transform:"rotateY(180deg)"},"#overlay":{position:"fixed",top:"0″,left:"0″,width:"100%",height:"100%",overflow:"auto","text-align":"center","z-index":"10000″,"font-family":'"Helvetica", "Arial", sans-serif',"-webkit-font-smoothing":"antialiased","-moz-osx-font-smoothing":"grayscale"},"#overlay.mini":{height:"0″,overflow:"visible"},"#overlay a":{width:"initial",padding:"0″,"text-decoration":"none","text-transform":"none",color:"inherit"},"#bgwrapper":{position:"relative",width:"100%",height:"100%"},"#bg":{position:"fixed",top:"0″,left:"0″,width:"100%",height:"100%","min-width":4*this.doc_width+"px","min-height":4*this.doc_height+"px","background-color":"black",opacity:"0.0″,"-ms-filter":"progid:DXImageTransform.Microsoft.Alpha(Opacity=60)",filter:"alpha(opacity=60)",transition:"opacity "+i},"#bg.visible":{opacity:at.BG_OPACITY},".mini #bg":{width:"0″,height:"0″,"min-width":"0″},"#flipcontainer":{perspective:"1000px",position:"absolute",width:"100%"},"#flipper":{position:"relative","transform-style":"preserve-3d",transition:"0.3s"},"#takeover":{position:"absolute",left:"50%",width:at.NOTIF_WIDTH+"px","margin-left":Math.round(-at.NOTIF_WIDTH/2)+"px","backface-visibility":"hidden",transform:"rotateY(0deg)",opacity:"0.0″,top:at.NOTIF_START_TOP+"px",transition:"opacity "+i+", top "+i},"#takeover.visible":{opacity:"1.0″,top:at.NOTIF_TOP+"px"},"#takeover.exiting":{opacity:"0.0″,top:at.NOTIF_START_TOP+"px"},"#thumbspacer":{height:at.THUMB_OFFSET+"px"},"#thumbborder-wrapper":{position:"absolute",top:-at.THUMB_BORDER_SIZE+"px",left:at.NOTIF_WIDTH/2-at.THUMB_OFFSET-at.THUMB_BORDER_SIZE+"px",width:r+"px",height:r/2+"px",overflow:"hidden"},"#thumbborder":{position:"absolute",width:r+"px",height:r+"px","border-radius":r+"px","background-color":this.style_vals.bg_actions,opacity:"0.5″},"#thumbnail":{position:"absolute",top:"0px",left:at.NOTIF_WIDTH/2-at.THUMB_OFFSET+"px",width:at.THUMB_IMG_SIZE+"px",height:at.THUMB_IMG_SIZE+"px",overflow:"hidden","z-index":"100″,"border-radius":at.THUMB_IMG_SIZE+"px"},"#mini":{position:"absolute",right:"20px",top:at.NOTIF_TOP+"px",width:this.notif_width+"px",height:2*at.NOTIF_HEIGHT_MINI+"px","margin-top":20-at.NOTIF_HEIGHT_MINI+"px","backface-visibility":"hidden",opacity:"0.0″,transform:"rotateX(90deg)",transition:"opacity 0.3s, transform 0.3s, right 0.3s"},"#mini.visible":{opacity:"1.0″,transform:"rotateX(0deg)"},"#mini.exiting":{opacity:"0.0″,right:"-150px"},"#mainbox":{"border-radius":"4px","box-shadow":e,"text-align":"center","background-color":this.style_vals.bg,"font-size":"14px",color:this.style_vals.text_main},"#mini #mainbox":{height:at.NOTIF_HEIGHT_MINI+"px","margin-top":at.NOTIF_HEIGHT_MINI+"px","border-radius":"3px",transition:"background-color "+i},"#mini-border":{height:at.NOTIF_HEIGHT_MINI+6+"px",width:at.NOTIF_WIDTH_MINI+6+"px",position:"absolute",top:"-3px",left:"-3px","margin-top":at.NOTIF_HEIGHT_MINI+"px","border-radius":"6px",opacity:"0.25″,"background-color":"#fff","z-index":"-1″,"box-shadow":n},"#mini-icon":{position:"relative",display:"inline-block",width:"75px",height:at.NOTIF_HEIGHT_MINI+"px","border-radius":"3px 0 0 3px","background-color":this.style_vals.bg_actions,background:"linear-gradient(135deg, "+this.style_vals.bg_light+" 0%, "+this.style_vals.bg_actions+" 100%)",transition:"background-color "+i},"#mini:hover #mini-icon":{"background-color":this.style_vals.mini_hover},"#mini:hover #mainbox":{"background-color":this.style_vals.mini_hover},"#mini-icon-img":{position:"absolute","background-image":"url("+this.thumb_image_url+")",width:"48px",height:"48px",top:"20px",left:"12px"},"#content":{padding:"30px 20px 0px 20px"},"#mini-content":{"text-align":"left",height:at.NOTIF_HEIGHT_MINI+"px",cursor:"pointer"},"#img":{width:"328px","margin-top":"30px","border-radius":"5px"},"#title":{"max-height":"600px",overflow:"hidden","word-wrap":"break-word",padding:"25px 0px 20px 0px","font-size":"19px","font-weight":"bold",color:this.style_vals.text_title},"#body":{"max-height":"600px","margin-bottom":"25px",overflow:"hidden","word-wrap":"break-word","line-height":"21px","font-size":"15px","font-weight":"normal","text-align":"left"},"#mini #body":{display:"inline-block","max-width":"250px",margin:"0 0 0 30px",height:at.NOTIF_HEIGHT_MINI+"px","font-size":"16px","letter-spacing":"0.8px",color:this.style_vals.text_title},"#mini #body-text":{display:"table",height:at.NOTIF_HEIGHT_MINI+"px"},"#mini #body-text div":{display:"table-cell","vertical-align":"middle"},"#tagline":{"margin-bottom":"15px","font-size":"10px","font-weight":"600″,"letter-spacing":"0.8px",color:"#ccd7e0″,"text-align":"left"},"#tagline a":{color:this.style_vals.text_tagline,transition:"color "+i},"#tagline a:hover":{color:this.style_vals.text_hover},"#cancel":{position:"absolute",right:"0″,width:"8px",height:"8px",padding:"10px","border-radius":"20px",margin:"12px 12px 0 0″,"box-sizing":"content-box",cursor:"pointer",transition:"background-color "+i},"#mini #cancel":{margin:"7px 7px 0 0″},"#cancel-icon":{width:"8px",height:"8px",overflow:"hidden","background-image":"url("+this.cdn_host+"/site_media/images/icons/notifications/cancel-x.png)",opacity:this.style_vals.cancel_opacity},"#cancel:hover":{"background-color":this.style_vals.bg_hover},"#button":{display:"block",height:"60px","line-height":"60px","text-align":"center","background-color":this.style_vals.bg_actions,"border-radius":"0 0 4px 4px",overflow:"hidden",cursor:"pointer",transition:"background-color "+i},"#button-close":{display:"inline-block",width:"9px",height:"60px","margin-right":"8px","vertical-align":"top","background-image":"url("+this.cdn_host+"/site_media/images/icons/notifications/close-x-"+this.style+".png)","background-repeat":"no-repeat","background-position":"0px 25px"},"#button-play":{display:"inline-block",width:"30px",height:"60px","margin-left":"15px","background-image":"url("+this.cdn_host+"/site_media/images/icons/notifications/play-"+this.style+"-small.png)","background-repeat":"no-repeat","background-position":"0px 15px"},"a#button-link":{display:"inline-block","vertical-align":"top","text-align":"center","font-size":"17px","font-weight":"bold",overflow:"hidden","word-wrap":"break-word",color:this.style_vals.text_title,transition:"color "+i},"#button:hover":{"background-color":this.style_vals.bg_hover,color:this.style_vals.text_hover},"#button:hover a":{color:this.style_vals.text_hover},"#video-noflip":{position:"relative",top:2*-this.video_height+"px"},"#video-flip":{"backface-visibility":"hidden",transform:"rotateY(180deg)"},"#video":{position:"absolute",width:this.video_width-1+"px",height:this.video_height+"px",top:at.NOTIF_TOP+"px","margin-top":"100px",left:"50%","margin-left":Math.round(-this.video_width/2)+"px",overflow:"hidden","border-radius":"5px","box-shadow":t,transform:"translateZ(1px)",transition:"opacity "+i+", top "+i},"#video.exiting":{opacity:"0.0″,top:this.video_height+"px"},"#video-holder":{position:"absolute",width:this.video_width-1+"px",height:this.video_height+"px",overflow:"hidden","border-radius":"5px"},"#video-frame":{"margin-left":"-1px",width:this.video_width+"px"},"#video-controls":{opacity:"0″,transition:"opacity 0.5s"},"#video:hover #video-controls":{opacity:"1.0″},"#video .video-progress-el":{position:"absolute",bottom:"0″,height:"25px","border-radius":"0 0 0 5px"},"#video-progress":{width:"90%"},"#video-progress-total":{width:"100%","background-color":this.style_vals.bg,opacity:"0.7″},"#video-elapsed":{width:"0″,"background-color":"#6cb6f5″,opacity:"0.9″},"#video #video-time":{width:"10%",right:"0″,"font-size":"11px","line-height":"25px",color:this.style_vals.text_main,"background-color":"#666″,"border-radius":"0 0 5px 0″}};this._browser_lte("ie",8)&&N.extend(s,{"* html #overlay":{position:"absolute"},"* html #bg":{position:"absolute"},"html, body":{height:"100%"}}),this._browser_lte("ie",7)&&N.extend(s,{"#mini #body":{display:"inline",zoom:"1″,border:"1px solid "+this.style_vals.bg_hover},"#mini #body-text":{padding:"20px"},"#mini #mini-icon":{display:"none"}});var a,l,c,u,h,d=["backface-visibility","border-radius","box-shadow","opacity","perspective","transform","transform-style","transition"],p=["khtml","moz","ms","o","webkit"];for(var f in s)for(var _=0;_=33||this.browser_versions.firefox>=15)&&this.body_el&&r("backfaceVisibility")&&r("perspective")&&r("transform")},at.prototype._switch_to_video=N.safewrap(function(){var e=this,t=[{el:e._get_notification_display_el(),attr:"opacity",start:1,goal:0},{el:e._get_notification_display_el(),attr:"top",start:at.NOTIF_TOP,goal:-500},{el:e._get_el("video-noflip"),attr:"opacity",start:0,goal:1},{el:e._get_el("video-noflip"),attr:"top",start:2*-e.video_height,goal:0}];if(e.mini){var n=e._get_el("bg"),r=e._get_el("overlay");n.style.width="100%",n.style.height="100%",r.style.width="100%",e._add_class(e._get_notification_display_el(),"exiting"),e._add_class(n,"visible"),t.push({el:e._get_el("bg"),attr:"opacity",start:0,goal:at.BG_OPACITY})}e._get_el("video-holder").innerHTML=e.video_iframe;var i=function(){window.YT&&window.YT.loaded&&e._yt_video_ready(),e.showing_video=!0,e._get_notification_display_el().style.visibility="hidden"};e.flip_animate?(e._add_class("flipper","flipped"),setTimeout(i,at.ANIM_TIME)):e._animate_els(t,at.ANIM_TIME,i)}),at.prototype._track_event=function(e,t,n){this.campaign_id?(t=N.extend(t=t||{},{campaign_id:this.campaign_id,message_id:this.message_id,message_type:"web_inapp",message_subtype:this.notif_type}),this.mixpanel.track(e,t,n)):n&&n.call()},at.prototype._yt_video_ready=N.safewrap(function(){var e=this;if(!e.video_inited){e.video_inited=!0;var t=e._get_el("video-elapsed"),n=e._get_el("video-time"),r=e._get_el("video-progress");new window.YT.Player(at.MARKUP_PREFIX+"-video-frame",{events:{onReady:function(i){var o=i.target,s=o.getDuration(),a=function(e){return("00″+e).slice(-2)},l=function(e){var t=Math.round(s-e),r=Math.floor(t/60),i=Math.floor(r/60);t-=60*r,n.innerHTML="-"+(i?i+":":"")+a(r-=60*i)+":"+a(t)};l(0),e._video_progress_checker=window.setInterval(function(){var e=o.getCurrentTime();t.style.width=e/s*100+"%",l(e)},250),N.register_event(r,"click",function(e){var t=Math.max(0,e.pageX-r.getBoundingClientRect().left);o.seekTo(s*t/r.clientWidth,!0)})}}})}});var lt,ct,ut=function(){};N.extend(ut.prototype,Te),ut.prototype._init=function(e){this._mixpanel=e},ut.prototype.set=he(function(e,t,n){var r=this.set_action(e,t);return N.isObject(e)&&(n=t),this._get_config("save_referrer")&&this._mixpanel.persistence.update_referrer_info(document.referrer),r.$set=N.extend({},N.info.people_properties(),this._mixpanel.persistence.get_referrer_info(),r.$set),this._send_request(r,n)}),ut.prototype.set_once=he(function(e,t,n){var r=this.set_once_action(e,t);return N.isObject(e)&&(n=t),this._send_request(r,n)}),ut.prototype.unset=he(function(e,t){var n=this.unset_action(e);return this._send_request(n,t)}),ut.prototype.increment=he(function(e,t,n){var r={},i={};return N.isObject(e)?(N.each(e,function(e,t){if(!this._is_reserved_property(t)){if(isNaN(parseFloat(e)))return void V.error("Invalid increment value passed to mixpanel.people.increment – must be a number");i[t]=e}},this),n=t):(N.isUndefined(t)&&(t=1),i[e]=t),r.$add=i,this._send_request(r,n)}),ut.prototype.append=he(function(e,t,n){N.isObject(e)&&(n=t);var r=this.append_action(e,t);return this._send_request(r,n)}),ut.prototype.remove=he(function(e,t,n){N.isObject(e)&&(n=t);var r=this.remove_action(e,t);return this._send_request(r,n)}),ut.prototype.union=he(function(e,t,n){N.isObject(e)&&(n=t);var r=this.union_action(e,t);return this._send_request(r,n)}),ut.prototype.track_charge=he(function(e,t,n){if(N.isNumber(e)||(e=parseFloat(e),!isNaN(e)))return this.append("$transactions",N.extend({$amount:e},t),n);V.error("Invalid value passed to mixpanel.people.track_charge – must be a number")}),ut.prototype.clear_charges=function(e){return this.set("$transactions",[],e)},ut.prototype.delete_user=function(){if(this._identify_called()){var e={$delete:this._mixpanel.get_distinct_id()};return this._send_request(e)}V.error("mixpanel.people.delete_user() requires you to call identify() first")},ut.prototype.toString=function(){return this._mixpanel.toString()+".people"},ut.prototype._send_request=function(e,t){e.$token=this._get_config("token"),e.$distinct_id=this._mixpanel.get_distinct_id();var n=this._mixpanel.get_property("$device_id"),r=this._mixpanel.get_property("$user_id"),i=this._mixpanel.get_property("$had_persisted_distinct_id");n&&(e.$device_id=n),r&&(e.$user_id=r),i&&(e.$had_persisted_distinct_id=i);var o=N.encodeDates(e);return this._identify_called()?this._mixpanel._track_or_batch({type:"people",data:o,endpoint:this._get_config("api_host")+"/engage/",batcher:this._mixpanel.request_batchers.people},t):(this._enqueue(e),N.isUndefined(t)||(this._get_config("verbose")?t({status:-1,error:null}):t(-1)),N.truncate(o,255))},ut.prototype._get_config=function(e){return this._mixpanel.get_config(e)},ut.prototype._identify_called=function(){return!0===this._mixpanel._flags.identify_called},ut.prototype._enqueue=function(e){ve in e?this._mixpanel.persistence._add_to_people_queue(ve,e):be in e?this._mixpanel.persistence._add_to_people_queue(be,e):we in e?this._mixpanel.persistence._add_to_people_queue(we,e):xe in e?this._mixpanel.persistence._add_to_people_queue(xe,e):ke in e?this._mixpanel.persistence._add_to_people_queue(ke,e):Ee in e?this._mixpanel.persistence._add_to_people_queue(Ee,e):Ce in e?this._mixpanel.persistence._add_to_people_queue(Ce,e):V.error("Invalid call to _enqueue():",e)},ut.prototype._flush_one_queue=function(e,t,n,r){var i=this,o=N.extend({},this._mixpanel.persistence._get_queue(e)),s=o;N.isUndefined(o)||!N.isObject(o)||N.isEmptyObject(o)||(i._mixpanel.persistence._pop_from_people_queue(e,o),r&&(s=r(o)),t.call(i,s,function(t,r){0===t&&i._mixpanel.persistence._add_to_people_queue(e,o),N.isUndefined(n)||n(t,r)}))},ut.prototype._flush=function(e,t,n,r,i,o,s){var a=this,l=this._mixpanel.persistence._get_queue(ke),c=this._mixpanel.persistence._get_queue(Ee);if(this._flush_one_queue(ve,this.set,e),this._flush_one_queue(be,this.set_once,r),this._flush_one_queue(we,this.unset,o,function(e){return N.keys(e)}),this._flush_one_queue(xe,this.increment,t),this._flush_one_queue(Ce,this.union,i),!N.isUndefined(l)&&N.isArray(l)&&l.length){for(var u,h=function(e,t){0===e&&a._mixpanel.persistence._add_to_people_queue(ke,u),N.isUndefined(n)||n(e,t)},d=l.length-1;d>=0;d–)u=l.pop(),N.isEmptyObject(u)||a.append(u,h);a._mixpanel.persistence.save()}if(!N.isUndefined(c)&&N.isArray(c)&&c.length){for(var p,f=function(e,t){0===e&&a._mixpanel.persistence._add_to_people_queue(Ee,p),N.isUndefined(s)||s(e,t)},_=c.length-1;_>=0;_–)p=c.pop(),N.isEmptyObject(p)||a.remove(p,f);a._mixpanel.persistence.save()}},ut.prototype._is_reserved_property=function(e){return"$distinct_id"===e||"$token"===e||"$device_id"===e||"$user_id"===e||"$had_persisted_distinct_id"===e},ut.prototype.set=ut.prototype.set,ut.prototype.set_once=ut.prototype.set_once,ut.prototype.unset=ut.prototype.unset,ut.prototype.increment=ut.prototype.increment,ut.prototype.append=ut.prototype.append,ut.prototype.remove=ut.prototype.remove,ut.prototype.union=ut.prototype.union,ut.prototype.track_charge=ut.prototype.track_charge,ut.prototype.clear_charges=ut.prototype.clear_charges,ut.prototype.delete_user=ut.prototype.delete_user,ut.prototype.toString=ut.prototype.toString;var ht=function(e){return e},dt=function(){},pt="mixpanel",ft=r.XMLHttpRequest&&"withCredentials"in new XMLHttpRequest,_t=!ft&&-1===I.indexOf("MSIE")&&-1===I.indexOf("Mozilla"),gt=null;k.sendBeacon&&(gt=function(){return k.sendBeacon.apply(k,arguments)});var mt={api_host:"https://api-js.mixpanel.com",api_method:"POST",api_transport:"XHR",app_host:"https://mixpanel.com",cdn:"https://cdn.mxpnl.com",cross_site_cookie:!1,cross_subdomain_cookie:!0,persistence:"cookie",persistence_name:"",cookie_domain:"",cookie_name:"",loaded:dt,store_google:!0,save_referrer:!0,test:!1,verbose:!1,img:!1,debug:!1,track_links_timeout:300,cookie_expiration:365,upgrade:!1,disable_persistence:!1,disable_cookie:!1,secure_cookie:!1,ip:!0,opt_out_tracking_by_default:!1,opt_out_persistence_by_default:!1,opt_out_tracking_persistence_type:"localStorage",opt_out_tracking_cookie_prefix:null,property_blacklist:[],xhr_headers:{},inapp_protocol:"//",inapp_link_new_window:!1,ignore_dnt:!1,batch_requests:!1,batch_size:50,batch_flush_interval_ms:5e3,batch_request_timeout_ms:9e4,batch_autostart:!0,hooks:{}},yt=!1,vt=function(){},bt=function(e,t,n){var r,o=n===pt?ct:ct[n];if(o&&0===lt)r=o;else{if(o&&!N.isArray(o))return void V.error("You have already initialized "+n);r=new vt}return r._cached_groups={},r._user_decide_check_complete=!1,r._events_tracked_before_user_decide_check_complete=[],r._init(e,t,n),r.people=new ut,r.people._init(r),i.DEBUG=i.DEBUG||r.get_config("debug"),!N.isUndefined(o)&&N.isArray(o)&&(r._execute_array.call(r.people,o.people),r._execute_array(o)),r},wt=function(e){var t=N.JSONEncode(e);return{data:N.base64Encode(t)}};vt.prototype.init=function(e,t,n){if(N.isUndefined(n))V.error("You must name your new library: init(token, config, name)");else{if(n!==pt){var r=bt(e,t,n);return ct[n]=r,r._loaded(),r}V.error("You must initialize the main mixpanel object right after you include the Mixpanel js snippet")}},vt.prototype._init=function(e,t,n){t=t||{},this.__loaded=!0,this.config={},this._triggered_notifs=[];var i={},o=t.api_host,s=!!o&&!o.match(/\.mixpanel\.com$/);"batch_requests"in t||s||!L(e,"batch",60)||(i.batch_requests=!0),this.set_config(N.extend({},mt,i,t,{name:n,token:e,callback_fn:(n===pt?n:"mixpanel."+n)+"._jsc"})),this._jsc=dt,this.__dom_loaded_queue=[],this.__request_queue=[],this.__disabled_events=[],this._flags={disable_all_events:!1,identify_called:!1},this.request_batchers={},this._batch_requests=this.get_config("batch_requests"),this._batch_requests&&(N.localStorage.is_supported(!0)&&ft?(this.init_batchers(),gt&&r.addEventListener&&r.addEventListener("unload",N.bind(function(){this.request_batchers.events.stopped||this.request_batchers.events.flush({unloading:!0})},this))):(this._batch_requests=!1,V.log("Turning off Mixpanel request-queueing; needs XHR and localStorage support"))),this.persistence=this.cookie=new je(this.config),this.unpersisted_superprops={},this._gdpr_init();var a=N.UUID();this.get_distinct_id()||this.register_once({distinct_id:a,$device_id:a},"")},vt.prototype._loaded=function(){this.get_config("loaded")(this),this._set_default_superprops()},vt.prototype._set_default_superprops=function(){this.persistence.update_search_keyword(C.referrer),this.get_config("store_google")&&this.persistence.update_campaign_params(),this.get_config("save_referrer")&&this.persistence.update_referrer_info(C.referrer)},vt.prototype._dom_loaded=function(){N.each(this.__dom_loaded_queue,function(e){this._track_dom.apply(this,e)},this),this.has_opted_out_tracking()||N.each(this.__request_queue,function(e){this._send_request.apply(this,e)},this),delete this.__dom_loaded_queue,delete this.__request_queue},vt.prototype._track_dom=function(e,t){if(this.get_config("img"))return V.error("You can't use DOM tracking functions with img = true."),!1;if(!yt)return this.__dom_loaded_queue.push([e,t]),!1;var n=(new e).init(this);return n.track.apply(n,t)},vt.prototype._prepare_callback=function(e,t){if(N.isUndefined(e))return null;if(ft)return function(n){e(n,t)};var n=this._jsc,r=""+Math.floor(1e8*Math.random()),i=this.get_config("callback_fn")+"["+r+"]";return n[r]=function(i){delete n[r],e(i,t)},i},vt.prototype._send_request=function(e,t,n,r){var i=!0;if(_t)return this.__request_queue.push(arguments),i;var o={method:this.get_config("api_method"),transport:this.get_config("api_transport"),verbose:this.get_config("verbose")},s=null;r||!N.isFunction(n)&&"string"!=typeof n||(r=n,n=null),n=N.extend(o,n||{}),ft||(n.method="GET");var a="POST"===n.method,l=gt&&a&&"sendbeacon"===n.transport.toLowerCase(),c=n.verbose;if(t.verbose&&(c=!0),this.get_config("test")&&(t.test=1),c&&(t.verbose=1),this.get_config("img")&&(t.img=1),ft||(r?t.callback=r:(c||this.get_config("test"))&&(t.callback="(function(){})")),t.ip=this.get_config("ip")?1:0,t._=(new Date).getTime().toString(),a&&(s="data="+encodeURIComponent(t.data),delete t.data),e+="?"+N.HTTPBuildQuery(t),"img"in t){var u=C.createElement("img");u.src=e,C.body.appendChild(u)}else if(l){try{i=gt(e,s)}catch(g){V.error(g),i=!1}try{r&&r(i?1:0)}catch(g){V.error(g)}}else if(ft)try{var h=new XMLHttpRequest;h.open(n.method,e,!0);var d=this.get_config("xhr_headers");if(a&&(d["Content-Type"]="application/x-www-form-urlencoded"),N.each(d,function(e,t){h.setRequestHeader(t,e)}),n.timeout_ms&&void 0!==h.timeout){h.timeout=n.timeout_ms;var p=(new Date).getTime()}h.withCredentials=!0,h.onreadystatechange=function(){var e;if(4===h.readyState)if(200===h.status){if(r)if(c){var t;try{t=N.JSONDecode(h.responseText)}catch(g){if(V.error(g),!n.ignore_json_errors)return;t=h.responseText}r(t)}else r(Number(h.responseText))}else e=h.timeout&&!h.status&&(new Date).getTime()-p>=h.timeout?"timeout":"Bad HTTP status: "+h.status+" "+h.statusText,V.error(e),r&&r(c?{status:0,error:e,xhr_req:h}:0)},h.send(s)}catch(g){V.error(g),i=!1}else{var f=C.createElement("script");f.type="text/javascript",f.async=!0,f.defer=!0,f.src=e;var _=C.getElementsByTagName("script")[0];_.parentNode.insertBefore(f,_)}return i},vt.prototype._execute_array=function(e){var t,n=[],r=[],i=[];N.each(e,function(e){e&&(N.isArray(t=e[0])?i.push(e):"function"==typeof e?e.call(this):N.isArray(e)&&"alias"===t?n.push(e):N.isArray(e)&&-1!==t.indexOf("track")&&"function"==typeof this[t]?i.push(e):r.push(e))},this);var o=function(e,t){N.each(e,function(e){if(N.isArray(e[0])){var n=t;N.each(e,function(e){n=n[e[0]].apply(n,e.slice(1))})}else this[e[0]].apply(this,e.slice(1))},t)};o(n,this),o(r,this),o(i,this)},vt.prototype.are_batchers_initialized=function(){return!!this.request_batchers.events},vt.prototype.init_batchers=function(){var e=this.get_config("token");if(!this.are_batchers_initialized()){var t=N.bind(function(t){return new oe("__mpq_"+e+t.queue_suffix,{libConfig:this.config,sendRequestFunc:N.bind(function(e,n,r){this._send_request(this.get_config("api_host")+t.endpoint,wt(e),n,this._prepare_callback(r,e))},this),beforeSendHook:N.bind(function(e){return this._run_hook("before_send_"+t.type,e)},this)})},this);this.request_batchers={events:t({type:"events",endpoint:"/track/",queue_suffix:"_ev"}),people:t({type:"people",endpoint:"/engage/",queue_suffix:"_pp"}),groups:t({type:"groups",endpoint:"/groups/",queue_suffix:"_gr"})}}this.get_config("batch_autostart")&&this.start_batch_senders()},vt.prototype.start_batch_senders=function(){this.are_batchers_initialized()&&(this._batch_requests=!0,N.each(this.request_batchers,function(e){e.start()}))},vt.prototype.stop_batch_senders=function(){this._batch_requests=!1,N.each(this.request_batchers,function(e){e.stop(),e.clear()})},vt.prototype.push=function(e){this._execute_array([e])},vt.prototype.disable=function(e){void 0===e?this._flags.disable_all_events=!0:this.__disabled_events=this.__disabled_events.concat(e)},vt.prototype._track_or_batch=function(e,t){var n=N.truncate(e.data,255),r=e.endpoint,i=e.batcher,o=e.should_send_immediately,s=e.send_request_options||{};t=t||dt;var a=!0,l=N.bind(function(){return s.skip_hooks||(n=this._run_hook("before_send_"+e.type,n)),n?(V.log("MIXPANEL REQUEST:"),V.log(n),this._send_request(r,wt(n),s,this._prepare_callback(t,n))):null},this);return this._batch_requests&&!o?i.enqueue(n,function(e){e?t(1,n):l()}):a=l(),a&&n},vt.prototype.track=ue(function(e,t,n,r){r||"function"!=typeof n||(r=n,n=null);var i=(n=n||{}).transport;i&&(n.transport=i);var o=n.send_immediately;if("function"!=typeof r&&(r=dt),N.isUndefined(e))V.error("No event name provided to mixpanel.track");else{if(!this._event_is_disabled(e)){(t=t||{}).token=this.get_config("token");var s=this.persistence.remove_event_timer(e);if(!N.isUndefined(s)){var a=(new Date).getTime()-s;t.$duration=parseFloat((a/1e3).toFixed(3))}this._set_default_superprops(),t=N.extend({},N.info.properties(),this.persistence.properties(),this.unpersisted_superprops,t);var l=this.get_config("property_blacklist");N.isArray(l)?N.each(l,function(e){delete t[e]}):V.error("Invalid value for property_blacklist config: "+l);var c={event:e,properties:t},u=this._track_or_batch({type:"events",data:c,endpoint:this.get_config("api_host")+"/track/",batcher:this.request_batchers.events,should_send_immediately:o,send_request_options:n},r);return this._check_and_handle_triggered_notifications(c),u}r(0)}}),vt.prototype.set_group=ue(function(e,t,n){N.isArray(t)||(t=[t]);var r={};return r[e]=t,this.register(r),this.people.set(e,t,n)}),vt.prototype.add_group=ue(function(e,t,n){var r=this.get_property(e);if(void 0===r){var i={};i[e]=[t],this.register(i)}else-1===r.indexOf(t)&&(r.push(t),this.register(i));return this.people.union(e,t,n)}),vt.prototype.remove_group=ue(function(e,t,n){var r=this.get_property(e);if(void 0!==r){var i=r.indexOf(t);i>-1&&(r.splice(i,1),this.register({group_key:r})),0===r.length&&this.unregister(e)}return this.people.remove(e,t,n)}),vt.prototype.track_with_groups=ue(function(e,t,n,r){var i=N.extend({},t||{});return N.each(n,function(e,t){null!=e&&(i[t]=e)}),this.track(e,i,r)}),vt.prototype._create_map_key=function(e,t){return e+"_"+JSON.stringify(t)},vt.prototype._remove_group_from_cache=function(e,t){delete this._cached_groups[this._create_map_key(e,t)]},vt.prototype.get_group=function(e,t){var n=this._create_map_key(e,t),r=this._cached_groups[n];return void 0!==r&&r._group_key===e&&r._group_id===t||((r=new Ie)._init(this,e,t),this._cached_groups[n]=r),r},vt.prototype.track_pageview=function(e){N.isUndefined(e)&&(e=C.location.href),this.track("mp_page_view",N.info.pageviewInfo(e))},vt.prototype.track_links=function(){return this._track_dom.call(this,Q,arguments)},vt.prototype.track_forms=function(){return this._track_dom.call(this,J,arguments)},vt.prototype.time_event=function(e){N.isUndefined(e)?V.error("No event name provided to mixpanel.time_event"):this._event_is_disabled(e)||this.persistence.set_event_timer(e,(new Date).getTime())};var xt={persistent:!0},kt=function(e){var t;return t=N.isObject(e)?e:N.isUndefined(e)?{}:{days:e},N.extend({},xt,t)};vt.prototype.register=function(e,t){var n=kt(t);n.persistent?this.persistence.register(e,n.days):N.extend(this.unpersisted_superprops,e)},vt.prototype.register_once=function(e,t,n){var r=kt(n);r.persistent?this.persistence.register_once(e,t,r.days):(void 0===t&&(t="None"),N.each(e,function(e,n){this.unpersisted_superprops.hasOwnProperty(n)&&this.unpersisted_superprops[n]!==t||(this.unpersisted_superprops[n]=e)},this))},vt.prototype.unregister=function(e,t){(t=kt(t)).persistent?this.persistence.unregister(e):delete this.unpersisted_superprops[e]},vt.prototype._register_single=function(e,t){var n={};n[e]=t,this.register(n)},vt.prototype.identify=function(e,t,n,r,i,o,s,a){var l=this.get_distinct_id();this.register({$user_id:e}),this.get_property("$device_id")||this.register_once({$had_persisted_distinct_id:!0,$device_id:l},""),e!==l&&e!==this.get_property(Fe)&&(this.unregister(Fe),this.register({distinct_id:e})),this._check_and_handle_notifications(this.get_distinct_id()),this._flags.identify_called=!0,this.people._flush(t,n,r,i,o,s,a),e!==l&&this.track("$identify",{distinct_id:e,$anon_distinct_id:l},{skip_hooks:!0})},vt.prototype.reset=function(){this.persistence.clear(),this._flags.identify_called=!1;var e=N.UUID();this.register_once({distinct_id:e,$device_id:e},"")},vt.prototype.get_distinct_id=function(){return this.get_property("distinct_id")},vt.prototype.alias=function(e,t){if(e===this.get_property(Ve))return V.critical("Attempting to create alias for existing People user – aborting."),-2;var n=this;return N.isUndefined(t)&&(t=this.get_distinct_id()),e!==t?(this._register_single(Fe,e),this.track("$create_alias",{alias:e,distinct_id:t},{skip_hooks:!0},function(){n.identify(e)})):(V.error("alias matches current distinct_id – skipping api call."),this.identify(e),-1)},vt.prototype.name_tag=function(e){this._register_single("mp_name_tag",e)},vt.prototype.set_config=function(e){N.isObject(e)&&(N.extend(this.config,e),e.batch_size&&N.each(this.request_batchers,function(e){e.resetBatchSize()}),this.get_config("persistence_name")||(this.config.persistence_name=this.config.cookie_name),this.get_config("disable_persistence")||(this.config.disable_persistence=this.config.disable_cookie),this.persistence&&this.persistence.update_config(this.config),i.DEBUG=i.DEBUG||this.get_config("debug"))},vt.prototype.get_config=function(e){return this.config[e]},vt.prototype._run_hook=function(e){var t=(this.config.hooks[e]||ht).apply(this,v.call(arguments,1));return void 0===t&&(V.error(e+" hook did not return a value"),t=null),t},vt.prototype.get_property=function(e){return this.persistence.props[e]},vt.prototype.toString=function(){var e=this.get_config("name");return e!==pt&&(e="mixpanel."+e),e},vt.prototype._event_is_disabled=function(e){return N.isBlockedUA(I)||this._flags.disable_all_events||N.include(this.__disabled_events,e)},vt.prototype._check_and_handle_triggered_notifications=ue(function(e){if(this._user_decide_check_complete){for(var t=this._triggered_notifs,n=0;n0){this._triggered_notifs=[];var t=[];N.each(e.notifications,function(e){(e.display_triggers&&e.display_triggers.length>0?this._triggered_notifs:t).push(e)},this),t.length>0&&this._show_notification.call(this,t[0])}this._handle_user_decide_check_complete()},this)))}}),vt.prototype._handle_user_decide_check_complete=function(){this._user_decide_check_complete=!0;for(var e=this._events_tracked_before_user_decide_check_complete;e.length>0;){var t=e.shift();this._check_and_handle_triggered_notifications(t)}},vt.prototype._show_notification=function(e){new at(e,this).show()},vt.prototype._gdpr_init=function(){"localStorage"===this.get_config("opt_out_tracking_persistence_type")&&N.localStorage.is_supported()&&(!this.has_opted_in_tracking()&&this.has_opted_in_tracking({persistence_type:"cookie"})&&this.opt_in_tracking({enable_persistence:!1}),!this.has_opted_out_tracking()&&this.has_opted_out_tracking({persistence_type:"cookie"})&&this.opt_out_tracking({clear_persistence:!1}),this.clear_opt_in_out_tracking({persistence_type:"cookie",enable_persistence:!1})),this.has_opted_out_tracking()?this._gdpr_update_persistence({clear_persistence:!0}):this.has_opted_in_tracking()||!this.get_config("opt_out_tracking_by_default")&&!N.cookie.get("mp_optout")||(N.cookie.remove("mp_optout"),this.opt_out_tracking({clear_persistence:this.get_config("opt_out_persistence_by_default")}))},vt.prototype._gdpr_update_persistence=function(e){var t;if(e&&e.clear_persistence)t=!0;else{if(!e||!e.enable_persistence)return;t=!1}this.get_config("disable_persistence")||this.persistence.disabled===t||this.persistence.set_disabled(t),t&&N.each(this.request_batchers,function(e){e.clear()})},vt.prototype._gdpr_call_func=function(e,t){return t=N.extend({track:N.bind(this.track,this),persistence_type:this.get_config("opt_out_tracking_persistence_type"),cookie_prefix:this.get_config("opt_out_tracking_cookie_prefix"),cookie_expiration:this.get_config("cookie_expiration"),cross_site_cookie:this.get_config("cross_site_cookie"),cross_subdomain_cookie:this.get_config("cross_subdomain_cookie"),cookie_domain:this.get_config("cookie_domain"),secure_cookie:this.get_config("secure_cookie"),ignore_dnt:this.get_config("ignore_dnt")},t),N.localStorage.is_supported()||(t.persistence_type="cookie"),e(this.get_config("token"),{track:t.track,trackEventName:t.track_event_name,trackProperties:t.track_properties,persistenceType:t.persistence_type,persistencePrefix:t.cookie_prefix,cookieDomain:t.cookie_domain,cookieExpiration:t.cookie_expiration,crossSiteCookie:t.cross_site_cookie,crossSubdomainCookie:t.cross_subdomain_cookie,secureCookie:t.secure_cookie,ignoreDnt:t.ignore_dnt})},vt.prototype.opt_in_tracking=function(e){e=N.extend({enable_persistence:!0},e),this._gdpr_call_func(se,e),this._gdpr_update_persistence(e)},vt.prototype.opt_out_tracking=function(e){(e=N.extend({clear_persistence:!0,delete_user:!0},e)).delete_user&&this.people&&this.people._identify_called()&&(this.people.delete_user(),this.people.clear_charges()),this._gdpr_call_func(ae,e),this._gdpr_update_persistence(e)},vt.prototype.has_opted_in_tracking=function(e){return this._gdpr_call_func(le,e)},vt.prototype.has_opted_out_tracking=function(e){return this._gdpr_call_func(ce,e)},vt.prototype.clear_opt_in_out_tracking=function(e){e=N.extend({enable_persistence:!0},e),this._gdpr_call_func(pe,e),this._gdpr_update_persistence(e)},vt.prototype.init=vt.prototype.init,vt.prototype.reset=vt.prototype.reset,vt.prototype.disable=vt.prototype.disable,vt.prototype.time_event=vt.prototype.time_event,vt.prototype.track=vt.prototype.track,vt.prototype.track_links=vt.prototype.track_links,vt.prototype.track_forms=vt.prototype.track_forms,vt.prototype.track_pageview=vt.prototype.track_pageview,vt.prototype.register=vt.prototype.register,vt.prototype.register_once=vt.prototype.register_once,vt.prototype.unregister=vt.prototype.unregister,vt.prototype.identify=vt.prototype.identify,vt.prototype.alias=vt.prototype.alias,vt.prototype.name_tag=vt.prototype.name_tag,vt.prototype.set_config=vt.prototype.set_config,vt.prototype.get_config=vt.prototype.get_config,vt.prototype.get_property=vt.prototype.get_property,vt.prototype.get_distinct_id=vt.prototype.get_distinct_id,vt.prototype.toString=vt.prototype.toString,vt.prototype._check_and_handle_notifications=vt.prototype._check_and_handle_notifications,vt.prototype._handle_user_decide_check_complete=vt.prototype._handle_user_decide_check_complete,vt.prototype._show_notification=vt.prototype._show_notification,vt.prototype.opt_out_tracking=vt.prototype.opt_out_tracking,vt.prototype.opt_in_tracking=vt.prototype.opt_in_tracking,vt.prototype.has_opted_out_tracking=vt.prototype.has_opted_out_tracking,vt.prototype.has_opted_in_tracking=vt.prototype.has_opted_in_tracking,vt.prototype.clear_opt_in_out_tracking=vt.prototype.clear_opt_in_out_tracking,vt.prototype.get_group=vt.prototype.get_group,vt.prototype.set_group=vt.prototype.set_group,vt.prototype.add_group=vt.prototype.add_group,vt.prototype.remove_group=vt.prototype.remove_group,vt.prototype.track_with_groups=vt.prototype.track_with_groups,vt.prototype.start_batch_senders=vt.prototype.start_batch_senders,vt.prototype.stop_batch_senders=vt.prototype.stop_batch_senders,je.prototype.properties=je.prototype.properties,je.prototype.update_search_keyword=je.prototype.update_search_keyword,je.prototype.update_referrer_info=je.prototype.update_referrer_info,je.prototype.get_cross_subdomain=je.prototype.get_cross_subdomain,je.prototype.clear=je.prototype.clear,N.safewrap_class(vt,["identify","_check_and_handle_notifications","_show_notification"]);var Ct={},Et=(lt=0,(ct=new vt).init=function(e,t,n){if(n)return ct[n]||(ct[n]=Ct[n]=bt(e,t,n),ct[n]._loaded()),ct[n];var i=ct;Ct.mixpanel?i=Ct.mixpanel:e&&((i=bt(e,t,pt))._loaded(),Ct.mixpanel=i),ct=i,1===lt&&(r.mixpanel=ct),N.each(Ct,function(e,t){t!==pt&&(ct[t]=e)}),ct._=N},ct.init(),function(){function e(){e.done||(e.done=!0,yt=!0,_t=!1,N.each(Ct,function(e){e._dom_loaded()}))}if(C.addEventListener)"complete"===C.readyState?e():C.addEventListener("DOMContentLoaded",e,!1);else if(C.attachEvent){C.attachEvent("onreadystatechange",e);var t=!1;try{t=null===r.frameElement}catch(n){}C.documentElement.doScroll&&t&&function t(){try{C.documentElement.doScroll("left")}catch(n){return void setTimeout(t,1)}e()}()}N.register_event(r,"load",e,!0)}(),ct);e.exports=Et},zUnb:function(e,t,n){"use strict";function r(e){return"function"==typeof e}n.r(t);let i=!1;const o={Promise:void 0,set useDeprecatedSynchronousErrorHandling(e){if(e){const e=new Error;console.warn("DEPRECATED! RxJS was set to use deprecated synchronous error handling behavior by code at: \n"+e.stack)}else i&&console.log("RxJS: Back to a better error behavior. Thank you. <3");i=e},get useDeprecatedSynchronousErrorHandling(){return i}};function s(e){setTimeout(()=>{throw e},0)}const a={closed:!0,next(e){},error(e){if(o.useDeprecatedSynchronousErrorHandling)throw e;s(e)},complete(){}},l=(()=>Array.isArray||(e=>e&&"number"==typeof e.length))();function c(e){return null!==e&&"object"==typeof e}const u=(()=>{function e(e){return Error.call(this),this.message=e?`${e.length} errors occurred during unsubscription:\n${e.map((e,t)=>`${t+1}) ${e.toString()}`).join("\n ")}`:"",this.name="UnsubscriptionError",this.errors=e,this}return e.prototype=Object.create(Error.prototype),e})();let h=(()=>{class e{constructor(e){this.closed=!1,this._parentOrParents=null,this._subscriptions=null,e&&(this._unsubscribe=e)}unsubscribe(){let t;if(this.closed)return;let{_parentOrParents:n,_unsubscribe:i,_subscriptions:o}=this;if(this.closed=!0,this._parentOrParents=null,this._subscriptions=null,n instanceof e)n.remove(this);else if(null!==n)for(let e=0;ee.concat(t instanceof u?t.errors:t),[])}const p=(()=>"function"==typeof Symbol?Symbol("rxSubscriber"):"@@rxSubscriber_"+Math.random())();class f extends h{constructor(e,t,n){switch(super(),this.syncErrorValue=null,this.syncErrorThrown=!1,this.syncErrorThrowable=!1,this.isStopped=!1,arguments.length){case 0:this.destination=a;break;case 1:if(!e){this.destination=a;break}if("object"==typeof e){e instanceof f?(this.syncErrorThrowable=e.syncErrorThrowable,this.destination=e,e.add(this)):(this.syncErrorThrowable=!0,this.destination=new _(this,e));break}default:this.syncErrorThrowable=!0,this.destination=new _(this,e,t,n)}}[p](){return this}static create(e,t,n){const r=new f(e,t,n);return r.syncErrorThrowable=!1,r}next(e){this.isStopped||this._next(e)}error(e){this.isStopped||(this.isStopped=!0,this._error(e))}complete(){this.isStopped||(this.isStopped=!0,this._complete())}unsubscribe(){this.closed||(this.isStopped=!0,super.unsubscribe())}_next(e){this.destination.next(e)}_error(e){this.destination.error(e),this.unsubscribe()}_complete(){this.destination.complete(),this.unsubscribe()}_unsubscribeAndRecycle(){const{_parentOrParents:e}=this;return this._parentOrParents=null,this.unsubscribe(),this.closed=!1,this.isStopped=!1,this._parentOrParents=e,this}}class _ extends f{constructor(e,t,n,i){let o;super(),this._parentSubscriber=e;let s=this;r(t)?o=t:t&&(o=t.next,n=t.error,i=t.complete,t!==a&&(s=Object.create(t),r(s.unsubscribe)&&this.add(s.unsubscribe.bind(s)),s.unsubscribe=this.unsubscribe.bind(this))),this._context=s,this._next=o,this._error=n,this._complete=i}next(e){if(!this.isStopped&&this._next){const{_parentSubscriber:t}=this;o.useDeprecatedSynchronousErrorHandling&&t.syncErrorThrowable?this.__tryOrSetError(t,this._next,e)&&this.unsubscribe():this.__tryOrUnsub(this._next,e)}}error(e){if(!this.isStopped){const{_parentSubscriber:t}=this,{useDeprecatedSynchronousErrorHandling:n}=o;if(this._error)n&&t.syncErrorThrowable?(this.__tryOrSetError(t,this._error,e),this.unsubscribe()):(this.__tryOrUnsub(this._error,e),this.unsubscribe());else if(t.syncErrorThrowable)n?(t.syncErrorValue=e,t.syncErrorThrown=!0):s(e),this.unsubscribe();else{if(this.unsubscribe(),n)throw e;s(e)}}}complete(){if(!this.isStopped){const{_parentSubscriber:e}=this;if(this._complete){const t=()=>this._complete.call(this._context);o.useDeprecatedSynchronousErrorHandling&&e.syncErrorThrowable?(this.__tryOrSetError(e,t),this.unsubscribe()):(this.__tryOrUnsub(t),this.unsubscribe())}else this.unsubscribe()}}__tryOrUnsub(e,t){try{e.call(this._context,t)}catch(n){if(this.unsubscribe(),o.useDeprecatedSynchronousErrorHandling)throw n;s(n)}}__tryOrSetError(e,t,n){if(!o.useDeprecatedSynchronousErrorHandling)throw new Error("bad call");try{t.call(this._context,n)}catch(r){return o.useDeprecatedSynchronousErrorHandling?(e.syncErrorValue=r,e.syncErrorThrown=!0,!0):(s(r),!0)}return!1}_unsubscribe(){const{_parentSubscriber:e}=this;this._context=null,this._parentSubscriber=null,e.unsubscribe()}}const g=(()=>"function"==typeof Symbol&&Symbol.observable||"@@observable")();function m(e){return e}let y=(()=>{class e{constructor(e){this._isScalar=!1,e&&(this._subscribe=e)}lift(t){const n=new e;return n.source=this,n.operator=t,n}subscribe(e,t,n){const{operator:r}=this,i=function(e,t,n){if(e){if(e instanceof f)return e;if(e[p])return e[p]()}return e||t||n?new f(e,t,n):new f(a)}(e,t,n);if(i.add(r?r.call(i,this.source):this.source||o.useDeprecatedSynchronousErrorHandling&&!i.syncErrorThrowable?this._subscribe(i):this._trySubscribe(i)),o.useDeprecatedSynchronousErrorHandling&&i.syncErrorThrowable&&(i.syncErrorThrowable=!1,i.syncErrorThrown))throw i.syncErrorValue;return i}_trySubscribe(e){try{return this._subscribe(e)}catch(t){o.useDeprecatedSynchronousErrorHandling&&(e.syncErrorThrown=!0,e.syncErrorValue=t),function(e){for(;e;){const{closed:t,destination:n,isStopped:r}=e;if(t||r)return!1;e=n&&n instanceof f?n:null}return!0}(e)?e.error(t):console.warn(t)}}forEach(e,t){return new(t=v(t))((t,n)=>{let r;r=this.subscribe(t=>{try{e(t)}catch(i){n(i),r&&r.unsubscribe()}},n,t)})}_subscribe(e){const{source:t}=this;return t&&t.subscribe(e)}[g](){return this}pipe(…e){return 0===e.length?this:(0===(t=e).length?m:1===t.length?t[0]:function(e){return t.reduce((e,t)=>t(e),e)})(this);var t}toPromise(e){return new(e=v(e))((e,t)=>{let n;this.subscribe(e=>n=e,e=>t(e),()=>e(n))})}}return e.create=t=>new e(t),e})();function v(e){if(e||(e=o.Promise||Promise),!e)throw new Error("no Promise impl found");return e}const b=(()=>{function e(){return Error.call(this),this.message="object unsubscribed",this.name="ObjectUnsubscribedError",this}return e.prototype=Object.create(Error.prototype),e})();class w extends h{constructor(e,t){super(),this.subject=e,this.subscriber=t,this.closed=!1}unsubscribe(){if(this.closed)return;this.closed=!0;const e=this.subject,t=e.observers;if(this.subject=null,!t||0===t.length||e.isStopped||e.closed)return;const n=t.indexOf(this.subscriber);-1!==n&&t.splice(n,1)}}class x extends f{constructor(e){super(e),this.destination=e}}let k=(()=>{class e extends y{constructor(){super(),this.observers=[],this.closed=!1,this.isStopped=!1,this.hasError=!1,this.thrownError=null}[p](){return new x(this)}lift(e){const t=new C(this,this);return t.operator=e,t}next(e){if(this.closed)throw new b;if(!this.isStopped){const{observers:t}=this,n=t.length,r=t.slice();for(let i=0;inew C(e,t),e})();class C extends k{constructor(e,t){super(),this.destination=e,this.source=t}next(e){const{destination:t}=this;t&&t.next&&t.next(e)}error(e){const{destination:t}=this;t&&t.error&&this.destination.error(e)}complete(){const{destination:e}=this;e&&e.complete&&this.destination.complete()}_subscribe(e){const{source:t}=this;return t?this.source.subscribe(e):h.EMPTY}}function E(e){return e&&"function"==typeof e.schedule}class T extends f{constructor(e,t,n){super(),this.parent=e,this.outerValue=t,this.outerIndex=n,this.index=0}_next(e){this.parent.notifyNext(this.outerValue,e,this.outerIndex,this.index++,this)}_error(e){this.parent.notifyError(e,this),this.unsubscribe()}_complete(){this.parent.notifyComplete(this),this.unsubscribe()}}const I=e=>t=>{for(let n=0,r=e.length;ne&&"number"==typeof e.length&&"function"!=typeof e;function P(e){return!!e&&"function"!=typeof e.subscribe&&"function"==typeof e.then}const M=e=>{if(e&&"function"==typeof e[g])return r=e,e=>{const t=r[g]();if("function"!=typeof t.subscribe)throw new TypeError("Provided object does not correctly implement Symbol.observable");return t.subscribe(e)};if(A(e))return I(e);if(P(e))return n=e,e=>(n.then(t=>{e.closed||(e.next(t),e.complete())},t=>e.error(t)).then(null,s),e);if(e&&"function"==typeof e[S])return t=e,e=>{const n=t[S]();for(;;){let t;try{t=n.next()}catch(r){return e.error(r),e}if(t.done){e.complete();break}if(e.next(t.value),e.closed)break}return"function"==typeof n.return&&e.add(()=>{n.return&&n.return()}),e};{const t=c(e)?"an invalid object":`'${e}'`;throw new TypeError(`You provided ${t} where a stream was expected. You can provide an Observable, Promise, Array, or Iterable.`)}var t,n,r};function D(e,t,n,r,i=new T(e,n,r)){if(!i.closed)return t instanceof y?t.subscribe(i):M(t)(i)}class N extends f{notifyNext(e,t,n,r,i){this.destination.next(t)}notifyError(e,t){this.destination.error(e)}notifyComplete(e){this.destination.complete()}}function V(e,t){return function(n){if("function"!=typeof e)throw new TypeError("argument is not a function. Are you looking for `mapTo()`?");return n.lift(new F(e,t))}}class F{constructor(e,t){this.project=e,this.thisArg=t}call(e,t){return t.subscribe(new R(e,this.project,this.thisArg))}}class R extends f{constructor(e,t,n){super(e),this.project=t,this.count=0,this.thisArg=n||this}_next(e){let t;try{t=this.project.call(this.thisArg,e,this.count++)}catch(n){return void this.destination.error(n)}this.destination.next(t)}}function j(e,t){return new y(n=>{const r=new h;let i=0;return r.add(t.schedule(function(){i!==e.length?(n.next(e[i++]),n.closed||r.add(this.schedule())):n.complete()})),r})}function H(e,t){return t?function(e,t){if(null!=e){if(function(e){return e&&"function"==typeof e[g]}(e))return function(e,t){return new y(n=>{const r=new h;return r.add(t.schedule(()=>{const i=e[g]();r.add(i.subscribe({next(e){r.add(t.schedule(()=>n.next(e)))},error(e){r.add(t.schedule(()=>n.error(e)))},complete(){r.add(t.schedule(()=>n.complete()))}}))})),r})}(e,t);if(P(e))return function(e,t){return new y(n=>{const r=new h;return r.add(t.schedule(()=>e.then(e=>{r.add(t.schedule(()=>{n.next(e),r.add(t.schedule(()=>n.complete()))}))},e=>{r.add(t.schedule(()=>n.error(e)))}))),r})}(e,t);if(A(e))return j(e,t);if(function(e){return e&&"function"==typeof e[S]}(e)||"string"==typeof e)return function(e,t){if(!e)throw new Error("Iterable cannot be null");return new y(n=>{const r=new h;let i;return r.add(()=>{i&&"function"==typeof i.return&&i.return()}),r.add(t.schedule(()=>{i=e[S](),r.add(t.schedule(function(){if(n.closed)return;let e,t;try{const n=i.next();e=n.value,t=n.done}catch(r){return void n.error(r)}t?n.complete():(n.next(e),this.schedule())}))})),r})}(e,t)}throw new TypeError((null!==e&&typeof e||e)+" is not observable")}(e,t):e instanceof y?e:new y(M(e))}function q(e,t,n=Number.POSITIVE_INFINITY){return"function"==typeof t?r=>r.pipe(q((n,r)=>H(e(n,r)).pipe(V((e,i)=>t(n,e,r,i))),n)):("number"==typeof t&&(n=t),t=>t.lift(new B(e,n)))}class B{constructor(e,t=Number.POSITIVE_INFINITY){this.project=e,this.concurrent=t}call(e,t){return t.subscribe(new U(e,this.project,this.concurrent))}}class U extends N{constructor(e,t,n=Number.POSITIVE_INFINITY){super(e),this.project=t,this.concurrent=n,this.hasCompleted=!1,this.buffer=[],this.active=0,this.index=0}_next(e){this.active0?this._next(t.shift()):0===this.active&&this.hasCompleted&&this.destination.complete()}}function L(e,t){return t?j(e,t):new y(I(e))}function $(…e){let t=Number.POSITIVE_INFINITY,n=null,r=e[e.length-1];return E(r)?(n=e.pop(),e.length>1&&"number"==typeof e[e.length-1]&&(t=e.pop())):"number"==typeof r&&(t=e.pop()),null===n&&1===e.length&&e[0]instanceof y?e[0]:function(e=Number.POSITIVE_INFINITY){return q(m,e)}(t)(L(e,n))}function z(){return function(e){return e.lift(new W(e))}}class W{constructor(e){this.connectable=e}call(e,t){const{connectable:n}=this;n._refCount++;const r=new G(e,n),i=t.subscribe(r);return r.closed||(r.connection=n.connect()),i}}class G extends f{constructor(e,t){super(e),this.connectable=t}_unsubscribe(){const{connectable:e}=this;if(!e)return void(this.connection=null);this.connectable=null;const t=e._refCount;if(t<=0)return void(this.connection=null);if(e._refCount=t-1,t>1)return void(this.connection=null);const{connection:n}=this,r=e._connection;this.connection=null,!r||n&&r!==n||r.unsubscribe()}}class Z extends y{constructor(e,t){super(),this.source=e,this.subjectFactory=t,this._refCount=0,this._isComplete=!1}_subscribe(e){return this.getSubject().subscribe(e)}getSubject(){const e=this._subject;return e&&!e.isStopped||(this._subject=this.subjectFactory()),this._subject}connect(){let e=this._connection;return e||(this._isComplete=!1,e=this._connection=new h,e.add(this.source.subscribe(new Q(this.getSubject(),this))),e.closed&&(this._connection=null,e=h.EMPTY)),e}refCount(){return z()(this)}}const K=(()=>{const e=Z.prototype;return{operator:{value:null},_refCount:{value:0,writable:!0},_subject:{value:null,writable:!0},_connection:{value:null,writable:!0},_subscribe:{value:e._subscribe},_isComplete:{value:e._isComplete,writable:!0},getSubject:{value:e.getSubject},connect:{value:e.connect},refCount:{value:e.refCount}}})();class Q extends x{constructor(e,t){super(e),this.connectable=t}_error(e){this._unsubscribe(),super._error(e)}_complete(){this.connectable._isComplete=!0,this._unsubscribe(),super._complete()}_unsubscribe(){const e=this.connectable;if(e){this.connectable=null;const t=e._connection;e._refCount=0,e._subject=null,e._connection=null,t&&t.unsubscribe()}}}function J(){return new k}function X(e){for(let t in e)if(e[t]===X)return t;throw Error("Could not find renamed property on target object.")}function Y(e,t){for(const n in t)t.hasOwnProperty(n)&&!e.hasOwnProperty(n)&&(e[n]=t[n])}function ee(e){if("string"==typeof e)return e;if(Array.isArray(e))return"["+e.map(ee).join(", ")+"]";if(null==e)return""+e;if(e.overriddenName)return`${e.overriddenName}`;if(e.name)return`${e.name}`;const t=e.toString();if(null==t)return""+t;const n=t.indexOf("\n");return-1===n?t:t.substring(0,n)}function te(e,t){return null==e||""===e?null===t?"":t:null==t||""===t?e:e+" "+t}const ne=X({__forward_ref__:X});function re(e){return e.__forward_ref__=re,e.toString=function(){return ee(this())},e}function ie(e){return oe(e)?e():e}function oe(e){return"function"==typeof e&&e.hasOwnProperty(ne)&&e.__forward_ref__===re}class se extends Error{constructor(e,t){super(function(e,t){return`${e?`NG0${e}: `:""}${t}`}(e,t)),this.code=e}}function ae(e){return"string"==typeof e?e:null==e?"":String(e)}function le(e){return"function"==typeof e?e.name||e.toString():"object"==typeof e&&null!=e&&"function"==typeof e.type?e.type.name||e.type.toString():ae(e)}function ce(e,t){const n=t?` in ${t}`:"";throw new se("201",`No provider for ${le(e)} found${n}`)}function ue(e){return{token:e.token,providedIn:e.providedIn||null,factory:e.factory,value:void 0}}function he(e){return{providers:e.providers||[],imports:e.imports||[]}}function de(e){return pe(e,_e)||pe(e,me)}function pe(e,t){return e.hasOwnProperty(t)?e[t]:null}function fe(e){return e&&(e.hasOwnProperty(ge)||e.hasOwnProperty(ye))?e[ge]:null}const _e=X({"\u0275prov":X}),ge=X({"\u0275inj":X}),me=X({ngInjectableDef:X}),ye=X({ngInjectorDef:X});var ve=function(e){return e[e.Default=0]="Default",e[e.Host=1]="Host",e[e.Self=2]="Self",e[e.SkipSelf=4]="SkipSelf",e[e.Optional=8]="Optional",e}({});let be;function we(e){const t=be;return be=e,t}function xe(e,t,n){const r=de(e);return r&&"root"==r.providedIn?void 0===r.value?r.value=r.factory():r.value:n&ve.Optional?null:void 0!==t?t:void ce(ee(e),"Injector")}function ke(e){return{toString:e}.toString()}var Ce=function(e){return e[e.OnPush=0]="OnPush",e[e.Default=1]="Default",e}({}),Ee=function(e){return e[e.Emulated=0]="Emulated",e[e.None=2]="None",e[e.ShadowDom=3]="ShadowDom",e}({});const Te="undefined"!=typeof globalThis&&globalThis,Ie="undefined"!=typeof window&&window,Oe="undefined"!=typeof self&&"undefined"!=typeof WorkerGlobalScope&&self instanceof WorkerGlobalScope&&self,Se="undefined"!=typeof global&&global,Ae=Te||Se||Ie||Oe,Pe={},Me=[],De=[],Ne=X({"\u0275cmp":X}),Ve=X({"\u0275dir":X}),Fe=X({"\u0275pipe":X}),Re=X({"\u0275mod":X}),je=X({"\u0275loc":X}),He=X({"\u0275fac":X}),qe=X({__NG_ELEMENT_ID__:X});let Be=0;function Ue(e){return ke(()=>{const t={},n={type:e.type,providersResolver:null,decls:e.decls,vars:e.vars,factory:null,template:e.template||null,consts:e.consts||null,ngContentSelectors:e.ngContentSelectors,hostBindings:e.hostBindings||null,hostVars:e.hostVars||0,hostAttrs:e.hostAttrs||null,contentQueries:e.contentQueries||null,declaredInputs:t,inputs:null,outputs:null,exportAs:e.exportAs||null,onPush:e.changeDetection===Ce.OnPush,directiveDefs:null,pipeDefs:null,selectors:e.selectors||De,viewQuery:e.viewQuery||null,features:e.features||null,data:e.data||{},encapsulation:e.encapsulation||Ee.Emulated,id:"c",styles:e.styles||De,_:null,setInput:null,schemas:e.schemas||null,tView:null},r=e.directives,i=e.features,o=e.pipes;return n.id+=Be++,n.inputs=Ge(e.inputs,t),n.outputs=Ge(e.outputs),i&&i.forEach(e=>e(n)),n.directiveDefs=r?()=>("function"==typeof r?r():r).map(Le):null,n.pipeDefs=o?()=>("function"==typeof o?o():o).map($e):null,n})}function Le(e){return Ke(e)||function(e){return e[Ve]||null}(e)}function $e(e){return function(e){return e[Fe]||null}(e)}const ze={};function We(e){const t={type:e.type,bootstrap:e.bootstrap||De,declarations:e.declarations||De,imports:e.imports||De,exports:e.exports||De,transitiveCompileScopes:null,schemas:e.schemas||null,id:e.id||null};return null!=e.id&&ke(()=>{ze[e.id]=e.type}),t}function Ge(e,t){if(null==e)return Pe;const n={};for(const r in e)if(e.hasOwnProperty(r)){let i=e[r],o=i;Array.isArray(i)&&(o=i[1],i=i[0]),n[i]=r,t&&(t[i]=o)}return n}const Ze=Ue;function Ke(e){return e[Ne]||null}function Qe(e,t){const n=e[Re]||null;if(!n&&!0===t)throw new Error(`Type ${ee(e)} does not have '\u0275mod' property.`);return n}const Je=20,Xe=10;function Ye(e){return Array.isArray(e)&&"object"==typeof e[1]}function et(e){return Array.isArray(e)&&!0===e[1]}function tt(e){return 0!=(8&e.flags)}function nt(e){return 2==(2&e.flags)}function rt(e){return 1==(1&e.flags)}function it(e){return null!==e.template}function ot(e,t){return e.hasOwnProperty(He)?e[He]:null}class st{constructor(e,t,n){this.previousValue=e,this.currentValue=t,this.firstChange=n}isFirstChange(){return this.firstChange}}function at(){return lt}function lt(e){return e.type.prototype.ngOnChanges&&(e.setInput=ut),ct}function ct(){const e=ht(this),t=null==e?void 0:e.current;if(t){const n=e.previous;if(n===Pe)e.previous=t;else for(let e in t)n[e]=t[e];e.current=null,this.ngOnChanges(t)}}function ut(e,t,n,r){const i=ht(e)||function(e,t){return e.__ngSimpleChanges__=t}(e,{previous:Pe,current:null}),o=i.current||(i.current={}),s=i.previous,a=this.declaredInputs[n],l=s[a];o[a]=new st(l&&l.currentValue,t,s===Pe),e[r]=t}function ht(e){return e.__ngSimpleChanges__||null}at.ngInherit=!0;const dt="http://www.w3.org/2000/svg";let pt;function ft(e){return!!e.listen}const _t={createRenderer:(e,t)=>void 0!==pt?pt:"undefined"!=typeof document?document:void 0};function gt(e){for(;Array.isArray(e);)e=e[0];return e}function mt(e,t){return gt(t[e])}function yt(e,t){return gt(t[e.index])}function vt(e,t){return e.data[t]}function bt(e,t){const n=t[e];return Ye(n)?n:n[0]}function wt(e){return e.__ngContext__||null}function xt(e){const t=wt(e);return t?Array.isArray(t)?t:t.lView:null}function kt(e){return 128==(128&e[2])}function Ct(e,t){return null==t?null:e[t]}function Et(e){e[18]=0}function Tt(e,t){e[5]+=t;let n=e,r=e[3];for(;null!==r&&(1===t&&1===n[5]||-1===t&&0===n[5]);)r[5]+=t,n=r,r=r[3]}const It={lFrame:Wt(null),bindingsEnabled:!0,isInCheckNoChangesMode:!1};function Ot(){return It.bindingsEnabled}function St(){return It.lFrame.lView}function At(){return It.lFrame.tView}function Pt(){let e=Mt();for(;null!==e&&64===e.type;)e=e.parent;return e}function Mt(){return It.lFrame.currentTNode}function Dt(e,t){const n=It.lFrame;n.currentTNode=e,n.isParent=t}function Nt(){return It.lFrame.isParent}function Vt(){It.lFrame.isParent=!1}function Ft(){return It.isInCheckNoChangesMode}function Rt(e){It.isInCheckNoChangesMode=e}function jt(){return It.lFrame.bindingIndex++}function Ht(e,t){const n=It.lFrame;n.bindingIndex=n.bindingRootIndex=e,qt(t)}function qt(e){It.lFrame.currentDirectiveIndex=e}function Bt(e){It.lFrame.currentQueryIndex=e}function Ut(e){const t=e[1];return 2===t.type?t.declTNode:1===t.type?e[6]:null}function Lt(e,t,n){if(n&ve.SkipSelf){let r=t,i=e;for(;r=r.parent,!(null!==r||n&ve.Host||(r=Ut(i),null===r)||(i=i[15],10&r.type)););if(null===r)return!1;t=r,e=i}const r=It.lFrame=zt();return r.currentTNode=t,r.lView=e,!0}function $t(e){const t=zt(),n=e[1];It.lFrame=t,t.currentTNode=n.firstChild,t.lView=e,t.tView=n,t.contextLView=e,t.bindingIndex=n.bindingStartIndex,t.inI18n=!1}function zt(){const e=It.lFrame,t=null===e?null:e.child;return null===t?Wt(e):t}function Wt(e){const t={currentTNode:null,isParent:!0,lView:null,tView:null,selectedIndex:-1,contextLView:null,elementDepthCount:0,currentNamespace:null,currentDirectiveIndex:-1,bindingRootIndex:-1,bindingIndex:-1,currentQueryIndex:0,parent:e,child:null,inI18n:!1};return null!==e&&(e.child=t),t}function Gt(){const e=It.lFrame;return It.lFrame=e.parent,e.currentTNode=null,e.lView=null,e}const Zt=Gt;function Kt(){const e=Gt();e.isParent=!0,e.tView=null,e.selectedIndex=-1,e.contextLView=null,e.elementDepthCount=0,e.currentDirectiveIndex=-1,e.currentNamespace=null,e.bindingRootIndex=-1,e.bindingIndex=-1,e.currentQueryIndex=0}function Qt(){return It.lFrame.selectedIndex}function Jt(e){It.lFrame.selectedIndex=e}function Xt(e,t){for(let n=t.directiveStart,r=t.directiveEnd;n=r)break}else t[a]<0&&(e[18]+=65536),(s>11>16&&(3&e[2])===t&&(e[2]+=2048,o.call(s)):o.call(s)}const on=-1;class sn{constructor(e,t,n){this.factory=e,this.resolving=!1,this.canSeeViewProviders=t,this.injectImpl=n}}function an(e,t,n){const r=ft(e);let i=0;for(;it){s=o-1;break}}}for(;o>16,r=t;for(;n>0;)r=r[15],n–;return r}let fn=!0;function _n(e){const t=fn;return fn=e,t}let gn=0;function mn(e,t){const n=vn(e,t);if(-1!==n)return n;const r=t[1];r.firstCreatePass&&(e.injectorIndex=t.length,yn(r.data,e),yn(t,null),yn(r.blueprint,null));const i=bn(e,t),o=e.injectorIndex;if(hn(i)){const e=dn(i),n=pn(i,t),r=n[1].data;for(let i=0;i<8;i++)t[o+i]=n[e+i]|r[e+i]}return t[o+8]=i,o}function yn(e,t){e.push(0,0,0,0,0,0,0,0,t)}function vn(e,t){return-1===e.injectorIndex||e.parent&&e.parent.injectorIndex===e.injectorIndex||null===t[e.injectorIndex+8]?-1:e.injectorIndex}function bn(e,t){if(e.parent&&-1!==e.parent.injectorIndex)return e.parent.injectorIndex;let n=0,r=null,i=t;for(;null!==i;){const e=i[1],t=e.type;if(r=2===t?e.declTNode:1===t?i[6]:null,null===r)return on;if(n++,i=i[15],-1!==r.injectorIndex)return r.injectorIndex|n<<16}return on}function wn(e,t,n){!function(e,t,n){let r;"string"==typeof n?r=n.charCodeAt(0)||0:n.hasOwnProperty(qe)&&(r=n[qe]),null==r&&(r=n[qe]=gn++);const i=255&r;t.data[e+(i>>5)]|=1<=0?255&t:Tn:t}(n);if("function"==typeof o){if(!Lt(t,e,r))return r&ve.Host?xn(i,n,r):kn(t,n,r,i);try{const e=o();if(null!=e||r&ve.Optional)return e;ce(n)}finally{Zt()}}else if("number"==typeof o){let i=null,s=vn(e,t),a=on,l=r&ve.Host?t[16][6]:null;for((-1===s||r&ve.SkipSelf)&&(a=-1===s?bn(e,t):t[s+8],a!==on&&An(r,!1)?(i=t[1],s=dn(a),t=pn(a,t)):s=-1);-1!==s;){const e=t[1];if(Sn(o,s,e.data)){const e=In(s,t,n,i,r,l);if(e!==En)return e}a=t[s+8],a!==on&&An(r,t[1].data[s+8]===l)&&Sn(o,s,t)?(i=e,s=dn(a),t=pn(a,t)):s=-1}}}return kn(t,n,r,i)}const En={};function Tn(){return new Pn(Pt(),St())}function In(e,t,n,r,i,o){const s=t[1],a=s.data[e+8],l=function(e,t,n,r,i){const o=e.providerIndexes,s=t.data,a=1048575&o,l=e.directiveStart,c=o>>20,u=i?a+c:e.directiveEnd;for(let h=r?a:a+c;h=l&&e.type===n)return h}if(i){const e=s[l];if(e&&it(e)&&e.type===n)return l}return null}(a,s,n,null==r?nt(a)&&fn:r!=s&&0!=(3&a.type),i&ve.Host&&o===a);return null!==l?On(t,s,l,a):En}function On(e,t,n,r){let i=e[n];const o=t.data;if(i instanceof sn){const s=i;s.resolving&&function(e,t){throw new se("200",`Circular dependency in DI detected for ${e}`)}(le(o[n]));const a=_n(s.canSeeViewProviders);s.resolving=!0;const l=s.injectImpl?we(s.injectImpl):null;Lt(e,r,ve.Default);try{i=e[n]=s.factory(void 0,o,e,r),t.firstCreatePass&&n>=r.directiveStart&&function(e,t,n){const{ngOnChanges:r,ngOnInit:i,ngDoCheck:o}=t.type.prototype;if(r){const r=lt(t);(n.preOrderHooks||(n.preOrderHooks=[])).push(e,r),(n.preOrderCheckHooks||(n.preOrderCheckHooks=[])).push(e,r)}i&&(n.preOrderHooks||(n.preOrderHooks=[])).push(0-e,i),o&&((n.preOrderHooks||(n.preOrderHooks=[])).push(e,o),(n.preOrderCheckHooks||(n.preOrderCheckHooks=[])).push(e,o))}(n,o[n],t)}finally{null!==l&&we(l),_n(a),s.resolving=!1,Zt()}}return i}function Sn(e,t,n){return!!(n[t+(e>>5)]&1<{const t=e.prototype.constructor,n=t[He]||Dn(t),r=Object.prototype;let i=Object.getPrototypeOf(e.prototype).constructor;for(;i&&i!==r;){const e=i[He]||Dn(i);if(e&&e!==n)return e;i=Object.getPrototypeOf(i)}return e=>new e})}function Dn(e){return oe(e)?()=>{const t=Dn(ie(e));return t&&t()}:ot(e)}const Nn="__parameters__";function Vn(e,t,n){return ke(()=>{const r=function(e){return function(…t){if(e){const n=e(…t);for(const e in n)this[e]=n[e]}}}(t);function i(…e){if(this instanceof i)return r.apply(this,e),this;const t=new i(…e);return n.annotation=t,n;function n(e,n,r){const i=e.hasOwnProperty(Nn)?e[Nn]:Object.defineProperty(e,Nn,{value:[]})[Nn];for(;i.length<=r;)i.push(null);return(i[r]=i[r]||[]).push(t),e}}return n&&(i.prototype=Object.create(n.prototype)),i.prototype.ngMetadataName=e,i.annotationCls=i,i})}class Fn{constructor(e,t){this._desc=e,this.ngMetadataName="InjectionToken",this.\u0275prov=void 0,"number"==typeof t?this.__NG_ELEMENT_ID__=t:void 0!==t&&(this.\u0275prov=ue({token:this,providedIn:t.providedIn||"root",factory:t.factory}))}toString(){return`InjectionToken ${this._desc}`}}function Rn(e,t){e.forEach(e=>Array.isArray(e)?Rn(e,t):t(e))}function jn(e,t,n){t>=e.length?e.push(n):e.splice(t,0,n)}function Hn(e,t){return t>=e.length-1?e.pop():e.splice(t,1)[0]}function qn(e,t,n){let r=Un(e,t);return r>=0?e[1|r]=n:(r=~r,function(e,t,n,r){let i=e.length;if(i==t)e.push(n,r);else if(1===i)e.push(r,e[0]),e[0]=n;else{for(i–,e.push(e[i-1],e[i]);i>t;)e[i]=e[i-2],i–;e[t]=n,e[t+1]=r}}(e,r,t,n)),r}function Bn(e,t){const n=Un(e,t);if(n>=0)return e[1|n]}function Un(e,t){return function(e,t,n){let r=0,i=e.length>>1;for(;i!==r;){const n=r+(i-r>>1),o=e[n<<1];if(t===o)return n<<1;o>t?i=n:r=n+1}return~(i<<1)}(e,t)}const Ln={},$n=/\n/gm,zn="__source",Wn=X({provide:String,useValue:X});let Gn;function Zn(e){const t=Gn;return Gn=e,t}function Kn(e,t=ve.Default){if(void 0===Gn)throw new Error("inject() must be called from an injection context");return null===Gn?xe(e,void 0,t):Gn.get(e,t&ve.Optional?null:void 0,t)}function Qn(e,t=ve.Default){return(be||Kn)(ie(e),t)}function Jn(e){const t=[];for(let n=0;n({token:e})),-1),er=Xn(Vn("Optional"),8),tr=Xn(Vn("SkipSelf"),4);function nr(e){return e.ngDebugContext}function rr(e){return e.ngOriginalError}function ir(e,…t){e.error(…t)}class or{constructor(){this._console=console}handleError(e){const t=this._findOriginalError(e),n=this._findContext(e),r=function(e){return e.ngErrorLogger||ir}(e);r(this._console,"ERROR",e),t&&r(this._console,"ORIGINAL ERROR",t),n&&r(this._console,"ERROR CONTEXT",n)}_findContext(e){return e?nr(e)?nr(e):this._findContext(rr(e)):null}_findOriginalError(e){let t=rr(e);for(;t&&rr(t);)t=rr(t);return t}}function sr(e,t){e.__ngContext__=t}const ar=(()=>("undefined"!=typeof requestAnimationFrame&&requestAnimationFrame||setTimeout).bind(Ae))();function lr(e){return e instanceof Function?e():e}var cr=function(e){return e[e.Important=1]="Important",e[e.DashCase=2]="DashCase",e}({});function ur(e,t){return(void 0)(e,t)}function hr(e){const t=e[3];return et(t)?t[3]:t}function dr(e){return fr(e[13])}function pr(e){return fr(e[4])}function fr(e){for(;null!==e&&!et(e);)e=e[4];return e}function _r(e,t,n,r,i){if(null!=r){let o,s=!1;et(r)?o=r:Ye(r)&&(s=!0,r=r[0]);const a=gt(r);0===e&&null!==n?null==i?xr(t,n,a):wr(t,n,a,i||null,!0):1===e&&null!==n?wr(t,n,a,i||null,!0):2===e?function(e,t,n){const r=Cr(e,t);r&&function(e,t,n,r){ft(e)?e.removeChild(t,n,r):t.removeChild(n)}(e,r,t,n)}(t,a,s):3===e&&t.destroyNode(a),null!=o&&function(e,t,n,r,i){const o=n[7];o!==gt(n)&&_r(t,e,r,o,i);for(let s=Xe;s0&&(e[n-1][4]=r[4]);const s=Hn(e,Xe+t);Ar(r[1],i=r,i[11],2,null,null),i[0]=null,i[6]=null;const a=s[19];null!==a&&a.detachView(s[1]),r[3]=null,r[4]=null,r[2]&=-129}var i;return r}function vr(e,t){if(!(256&t[2])){const n=t[11];ft(n)&&n.destroyNode&&Ar(e,t,n,3,null,null),function(e){let t=e[13];if(!t)return br(e[1],e);for(;t;){let n=null;if(Ye(t))n=t[13];else{const e=t[10];e&&(n=e)}if(!n){for(;t&&!t[4]&&t!==e;)Ye(t)&&br(t[1],t),t=t[3];null===t&&(t=e),Ye(t)&&br(t[1],t),n=t&&t[4]}t=n}}(t)}}function br(e,t){if(!(256&t[2])){t[2]&=-129,t[2]|=256,function(e,t){let n;if(null!=e&&null!=(n=e.destroyHooks))for(let r=0;r=0?r[i=l]():r[i=-l].unsubscribe(),o+=2}else{const e=r[i=n[o+1]];n[o].call(e)}if(null!==r){for(let e=i+1;eo?"":i[u+1].toLowerCase();const t=8&r?e:null;if(t&&-1!==Nr(t,c,0)||2&r&&c!==e){if(qr(r))return!1;s=!0}}}}else{if(!s&&!qr(r)&&!qr(l))return!1;if(s&&qr(l))continue;s=!1,r=l|1&r}}return qr(r)||s}function qr(e){return 0==(1&e)}function Br(e,t,n,r){if(null===t)return-1;let i=0;if(r||!n){let n=!1;for(;i-1)for(n++;n0?'="'+t+'"':"")+"]"}else 8&r?i+="."+s:4&r&&(i+=" "+s);else""===i||qr(s)||(t+=Lr(o,i),i=""),r=s,o=o||!qr(r);n++}return""!==i&&(t+=Lr(o,i)),t}const zr={};function Wr(e){Gr(At(),St(),Qt()+e,Ft())}function Gr(e,t,n,r){if(!r)if(3==(3&t[2])){const r=e.preOrderCheckHooks;null!==r&&Yt(t,r,n)}else{const r=e.preOrderHooks;null!==r&&en(t,r,0,n)}Jt(n)}function Zr(e,t){return e<<17|t<<2}function Kr(e){return e>>17&32767}function Qr(e){return 2|e}function Jr(e){return(131068&e)>>2}function Xr(e,t){return-131069&e|t<<2}function Yr(e){return 1|e}function ei(e,t){const n=e.contentQueries;if(null!==n)for(let r=0;rJe&&Gr(e,t,Je,Ft()),n(r,i)}finally{Jt(o)}}function li(e,t,n){if(tt(t)){const r=t.directiveEnd;for(let i=t.directiveStart;i0;){const n=e[–t];if("number"==typeof n&&n<0)return n}return 0})(n)!=o&&n.push(o),n.push(r,i,s)}}function gi(e,t){null!==e.hostBindings&&e.hostBindings(1,t)}function mi(e,t){t.flags|=2,(e.components||(e.components=[])).push(t.index)}function yi(e,t,n){if(n){if(t.exportAs)for(let r=0;r0&&Ti(n)}}function Ti(e){for(let n=dr(e);null!==n;n=pr(n))for(let e=Xe;e0&&Ti(t)}const t=e[1].components;if(null!==t)for(let n=0;n0&&Ti(r)}}function Ii(e,t){const n=bt(t,e),r=n[1];!function(e,t){for(let n=t.length;nPromise.resolve(null))();function Ni(e){return e[7]||(e[7]=[])}function Vi(e){return e.cleanup||(e.cleanup=[])}function Fi(e,t){const n=e[9],r=n?n.get(or,null):null;r&&r.handleError(t)}function Ri(e,t,n,r,i){for(let o=0;othis.processProvider(n,e,t)),Rn([e],e=>this.processInjectorType(e,[],i)),this.records.set(qi,Xi(void 0,this));const o=this.records.get(Ui);this.scope=null!=o?o.value:null,this.source=r||("object"==typeof e?null:ee(e))}get destroyed(){return this._destroyed}destroy(){this.assertNotDestroyed(),this._destroyed=!0;try{this.onDestroy.forEach(e=>e.ngOnDestroy())}finally{this.records.clear(),this.onDestroy.clear(),this.injectorDefTypes.clear()}}get(e,t=Ln,n=ve.Default){this.assertNotDestroyed();const r=Zn(this);try{if(!(n&ve.SkipSelf)){let t=this.records.get(e);if(void 0===t){const n=("function"==typeof(i=e)||"object"==typeof i&&i instanceof Fn)&&de(e);t=n&&this.injectableDefInScope(n)?Xi(Qi(e),Li):null,this.records.set(e,t)}if(null!=t)return this.hydrate(e,t)}return(n&ve.Self?Gi():this.parent).get(e,t=n&ve.Optional&&t===Ln?null:t)}catch(o){if("NullInjectorError"===o.name){if((o.ngTempTokenPath=o.ngTempTokenPath||[]).unshift(ee(e)),r)throw o;return function(e,t,n,r){const i=e.ngTempTokenPath;throw t[zn]&&i.unshift(t[zn]),e.message=function(e,t,n,r=null){e=e&&"\n"===e.charAt(0)&&"\u0275″==e.charAt(1)?e.substr(2):e;let i=ee(t);if(Array.isArray(t))i=t.map(ee).join(" -> ");else if("object"==typeof t){let e=[];for(let n in t)if(t.hasOwnProperty(n)){let r=t[n];e.push(n+":"+("string"==typeof r?JSON.stringify(r):ee(r)))}i=`{${e.join(", ")}}`}return`${n}${r?"("+r+")":""}[${i}]: ${e.replace($n,"\n ")}`}("\n"+e.message,i,n,r),e.ngTokenPath=i,e.ngTempTokenPath=null,e}(o,e,"R3InjectorError",this.source)}throw o}finally{Zn(r)}var i}_resolveInjectorDefTypes(){this.injectorDefTypes.forEach(e=>this.get(e))}toString(){const e=[];return this.records.forEach((t,n)=>e.push(ee(n))),`R3Injector[${e.join(", ")}]`}assertNotDestroyed(){if(this._destroyed)throw new Error("Injector has already been destroyed.")}processInjectorType(e,t,n){if(!(e=ie(e)))return!1;let r=fe(e);const i=null==r&&e.ngModule||void 0,o=void 0===i?e:i,s=-1!==n.indexOf(o);if(void 0!==i&&(r=fe(i)),null==r)return!1;if(null!=r.imports&&!s){let e;n.push(o);try{Rn(r.imports,r=>{this.processInjectorType(r,t,n)&&(void 0===e&&(e=[]),e.push(r))})}finally{}if(void 0!==e)for(let t=0;tthis.processProvider(e,n,r||zi))}}this.injectorDefTypes.add(o);const a=ot(o)||(()=>new o);this.records.set(o,Xi(a,Li));const l=r.providers;if(null!=l&&!s){const t=e;Rn(l,e=>this.processProvider(e,t,l))}return void 0!==i&&void 0!==e.providers}processProvider(e,t,n){let r=eo(e=ie(e))?e:ie(e&&e.provide);const i=function(e,t,n){return Yi(e)?Xi(void 0,e.useValue):Xi(Ji(e),Li)}(e);if(eo(e)||!0!==e.multi)this.records.get(r);else{let t=this.records.get(r);t||(t=Xi(void 0,Li,!0),t.factory=()=>Jn(t.multi),this.records.set(r,t)),r=e,t.multi.push(e)}this.records.set(r,i)}hydrate(e,t){var n;return t.value===Li&&(t.value=$i,t.value=t.factory()),"object"==typeof t.value&&t.value&&null!==(n=t.value)&&"object"==typeof n&&"function"==typeof n.ngOnDestroy&&this.onDestroy.add(t.value),t.value}injectableDefInScope(e){return!!e.providedIn&&("string"==typeof e.providedIn?"any"===e.providedIn||e.providedIn===this.scope:this.injectorDefTypes.has(e.providedIn))}}function Qi(e){const t=de(e),n=null!==t?t.factory:ot(e);if(null!==n)return n;if(e instanceof Fn)throw new Error(`Token ${ee(e)} is missing a \u0275prov definition.`);if(e instanceof Function)return function(e){const t=e.length;if(t>0){const n=function(e,t){const n=[];for(let r=0;rn.factory(e):()=>new e}(e);throw new Error("unreachable")}function Ji(e,t,n){let r;if(eo(e)){const t=ie(e);return ot(t)||Qi(t)}if(Yi(e))r=()=>ie(e.useValue);else if((i=e)&&i.useFactory)r=()=>e.useFactory(…Jn(e.deps||[]));else if(function(e){return!(!e||!e.useExisting)}(e))r=()=>Qn(ie(e.useExisting));else{const t=ie(e&&(e.useClass||e.provide));if(!function(e){return!!e.deps}(e))return ot(t)||Qi(t);r=()=>new t(…Jn(e.deps))}var i;return r}function Xi(e,t,n=!1){return{factory:e,value:t,multi:n?[]:void 0}}function Yi(e){return null!==e&&"object"==typeof e&&Wn in e}function eo(e){return"function"==typeof e}const to=function(e,t,n){return function(e,t=null,n=null,r){const i=Zi(e,t,n,r);return i._resolveInjectorDefTypes(),i}({name:n},t,e,n)};let no=(()=>{class e{static create(e,t){return Array.isArray(e)?to(e,t,""):to(e.providers,e.parent,e.name||"")}}return e.THROW_IF_NOT_FOUND=Ln,e.NULL=new Bi,e.\u0275prov=ue({token:e,providedIn:"any",factory:()=>Qn(qi)}),e.__NG_ELEMENT_ID__=-1,e})();function ro(e,t){Xt(xt(e)[1],Pt())}function io(e){let t=Object.getPrototypeOf(e.type.prototype).constructor,n=!0;const r=[e];for(;t;){let i;if(it(e))i=t.\u0275cmp||t.\u0275dir;else{if(t.\u0275cmp)throw new Error("Directives cannot inherit Components");i=t.\u0275dir}if(i){if(n){r.push(i);const t=e;t.inputs=oo(e.inputs),t.declaredInputs=oo(e.declaredInputs),t.outputs=oo(e.outputs);const n=i.hostBindings;n&&lo(e,n);const o=i.viewQuery,s=i.contentQueries;if(o&&so(e,o),s&&ao(e,s),Y(e.inputs,i.inputs),Y(e.declaredInputs,i.declaredInputs),Y(e.outputs,i.outputs),it(i)&&i.data.animation){const t=e.data;t.animation=(t.animation||[]).concat(i.data.animation)}}const t=i.features;if(t)for(let r=0;r=0;r–){const i=e[r];i.hostVars=t+=i.hostVars,i.hostAttrs=cn(i.hostAttrs,n=cn(n,i.hostAttrs))}}(r)}function oo(e){return e===Pe?{}:e===De?[]:e}function so(e,t){const n=e.viewQuery;e.viewQuery=n?(e,r)=>{t(e,r),n(e,r)}:t}function ao(e,t){const n=e.contentQueries;e.contentQueries=n?(e,r,i)=>{t(e,r,i),n(e,r,i)}:t}function lo(e,t){const n=e.hostBindings;e.hostBindings=n?(e,r)=>{t(e,r),n(e,r)}:t}let co=null;function uo(){if(!co){const e=Ae.Symbol;if(e&&e.iterator)co=e.iterator;else{const e=Object.getOwnPropertyNames(Map.prototype);for(let t=0;ta(gt(e[r.index])).target:r.index;if(ft(n)){let s=null;if(!a&&l&&(s=function(e,t,n,r){const i=e.cleanup;if(null!=i)for(let o=0;on?e[n]:null}"string"==typeof e&&(o+=2)}return null}(e,t,i,r.index)),null!==s)(s.__ngLastListenerFn__||s).__ngNextListenerFn__=o,s.__ngLastListenerFn__=o,h=!1;else{o=Io(r,t,o,!1);const e=n.listen(p.name||f,i,o);u.push(o,e),c&&c.push(i,g,_,_+1)}}else o=Io(r,t,o,!0),f.addEventListener(i,o,s),u.push(o),c&&c.push(i,g,_,s)}else o=Io(r,t,o,!1);const d=r.outputs;let p;if(h&&null!==d&&(p=d[i])){const e=p.length;if(e)for(let n=0;n0;)t=t[15],e–;return t}(e,It.lFrame.contextLView))[8]}(e)}function So(e,t,n,r,i){const o=e[n+1],s=null===t;let a=r?Kr(o):Jr(o),l=!1;for(;0!==a&&(!1===l||s);){const n=e[a+1];Ao(e[a],t)&&(l=!0,e[a+1]=r?Yr(n):Qr(n)),a=r?Kr(n):Jr(n)}l&&(e[n+1]=r?Qr(o):Yr(o))}function Ao(e,t){return null===e||null==t||(Array.isArray(e)?e[1]:e)===t||!(!Array.isArray(e)||"string"!=typeof t)&&Un(e,t)>=0}function Po(e,t){return function(e,t,n,r){const i=St(),o=At(),s=function(e){const t=It.lFrame,n=t.bindingIndex;return t.bindingIndex=t.bindingIndex+2,n}();o.firstUpdatePass&&function(e,t,n,r){const i=e.data;if(null===i[n+1]){const o=i[Qt()],s=function(e,t){return t>=e.expandoStartIndex}(e,n);(function(e,t){return 0!=(16&e.flags)})(o)&&null===t&&!s&&(t=!1),t=function(e,t,n,r){const i=function(e){const t=It.lFrame.currentDirectiveIndex;return-1===t?null:e[t]}(e);let o=t.residualClasses;if(null===i)0===t.classBindings&&(n=Do(n=Mo(null,e,t,n,r),t.attrs,r),o=null);else{const s=t.directiveStylingLast;if(-1===s||e[s]!==i)if(n=Mo(i,e,t,n,r),null===o){let n=function(e,t,n){const r=t.classBindings;if(0!==Jr(r))return e[Kr(r)]}(e,t);void 0!==n&&Array.isArray(n)&&(n=Mo(null,e,t,n[1],r),n=Do(n,t.attrs,r),function(e,t,n,r){e[Kr(t.classBindings)]=r}(e,t,0,n))}else o=function(e,t,n){let r;const i=t.directiveEnd;for(let o=1+t.directiveStylingLast;o0)&&(u=!0)}else c=n;if(i)if(0!==l){const t=Kr(e[a+1]);e[r+1]=Zr(t,a),0!==t&&(e[t+1]=Xr(e[t+1],r)),e[a+1]=131071&e[a+1]|r<<17}else e[r+1]=Zr(a,0),0!==a&&(e[a+1]=Xr(e[a+1],r)),a=r;else e[r+1]=Zr(l,0),0===a?a=r:e[l+1]=Xr(e[l+1],r),l=r;u&&(e[r+1]=Qr(e[r+1])),So(e,c,r,!0),So(e,c,r,!1),function(e,t,n,r,i){const o=e.residualClasses;null!=o&&"string"==typeof t&&Un(o,t)>=0&&(n[r+1]=Yr(n[r+1]))}(t,c,e,r),s=Zr(a,l),t.classBindings=s}(i,o,t,n,s)}}(o,e,s,true),t!==zr&&fo(i,s,t)&&function(e,t,n,r,i,o,s,a){if(!(3&t.type))return;const l=e.data,c=l[a+1];Vo(1==(1&c)?No(l,t,n,i,Jr(c),s):void 0)||(Vo(o)||function(e){return 2==(2&e)}(c)&&(o=No(l,null,n,i,a,s)),function(e,t,n,r,i){const o=ft(e);i?o?e.addClass(n,r):n.classList.add(r):o?e.removeClass(n,r):n.classList.remove(r)}(r,0,mt(Qt(),n),i,o))}(o,o.data[Qt()],i,i[11],e,i[s+1]=function(e,t){return null==e||"object"==typeof e&&(e=ee(function(e){return e instanceof class{constructor(e){this.changingThisBreaksApplicationSecurity=e}toString(){return`SafeValue must use [property]=binding: ${this.changingThisBreaksApplicationSecurity} (see https://g.co/ng/security#xss)`}}?e.changingThisBreaksApplicationSecurity:e}(e))),e}(t),true,s)}(e,t),Po}function Mo(e,t,n,r,i){let o=null;const s=n.directiveEnd;let a=n.directiveStylingLast;for(-1===a?a=n.directiveStart:a++;a0;){const t=e[i],o=Array.isArray(t),l=o?t[1]:t,c=null===l;let u=n[i+1];u===zr&&(u=c?Me:void 0);let h=c?Bn(u,r):l===r?u:void 0;if(o&&!Vo(h)&&(h=Bn(t,r)),Vo(h)&&(a=h,s))return a;const d=e[i+1];i=s?Kr(d):Jr(d)}if(null!==t){let e=o?t.residualClasses:t.residualStyles;null!=e&&(a=Bn(e,r))}return a}function Vo(e){return void 0!==e}function Fo(e,t=""){const n=St(),r=At(),i=e+Je,o=r.firstCreatePass?ni(r,i,1,t,null):r.data[i],s=n[i]=function(e,t){return ft(e)?e.createText(t):e.createTextNode(t)}(n[11],t);Er(r,n,s,o),Dt(o,!1)}function Ro(e){return jo("",e,""),Ro}function jo(e,t,n){const r=St(),i=function(e,t,n,r){return fo(e,jt(),n)?t+ae(n)+r:zr}(r,e,t,n);return i!==zr&&function(e,t,n){const r=mt(t,e);!function(e,t,n){ft(e)?e.setValue(t,n):t.textContent=n}(e[11],r,n)}(r,Qt(),i),jo}const Ho=void 0;var qo=["en",[["a","p"],["AM","PM"],Ho],[["AM","PM"],Ho,Ho],[["S","M","T","W","T","F","S"],["Sun","Mon","Tue","Wed","Thu","Fri","Sat"],["Sunday","Monday","Tuesday","Wednesday","Thursday","Friday","Saturday"],["Su","Mo","Tu","We","Th","Fr","Sa"]],Ho,[["J","F","M","A","M","J","J","A","S","O","N","D"],["Jan","Feb","Mar","Apr","May","Jun","Jul","Aug","Sep","Oct","Nov","Dec"],["January","February","March","April","May","June","July","August","September","October","November","December"]],Ho,[["B","A"],["BC","AD"],["Before Christ","Anno Domini"]],0,[6,0],["M/d/yy","MMM d, y","MMMM d, y","EEEE, MMMM d, y"],["h:mm a","h:mm:ss a","h:mm:ss a z","h:mm:ss a zzzz"],["{1}, {0}",Ho,"{1} 'at' {0}",Ho],[".",",",";","%","+","-","E","\xd7″,"\u2030″,"\u221e","NaN",":"],["#,##0.###","#,##0%","\xa4#,##0.00″,"#E0″],"USD","$","US Dollar",{},"ltr",function(e){let t=Math.floor(Math.abs(e)),n=e.toString().replace(/^[^.]*\.?/,"").length;return 1===t&&0===n?1:5}];let Bo={};function Uo(e){return e in Bo||(Bo[e]=Ae.ng&&Ae.ng.common&&Ae.ng.common.locales&&Ae.ng.common.locales[e]),Bo[e]}var Lo=function(e){return e[e.LocaleId=0]="LocaleId",e[e.DayPeriodsFormat=1]="DayPeriodsFormat",e[e.DayPeriodsStandalone=2]="DayPeriodsStandalone",e[e.DaysFormat=3]="DaysFormat",e[e.DaysStandalone=4]="DaysStandalone",e[e.MonthsFormat=5]="MonthsFormat",e[e.MonthsStandalone=6]="MonthsStandalone",e[e.Eras=7]="Eras",e[e.FirstDayOfWeek=8]="FirstDayOfWeek",e[e.WeekendRange=9]="WeekendRange",e[e.DateFormat=10]="DateFormat",e[e.TimeFormat=11]="TimeFormat",e[e.DateTimeFormat=12]="DateTimeFormat",e[e.NumberSymbols=13]="NumberSymbols",e[e.NumberFormats=14]="NumberFormats",e[e.CurrencyCode=15]="CurrencyCode",e[e.CurrencySymbol=16]="CurrencySymbol",e[e.CurrencyName=17]="CurrencyName",e[e.Currencies=18]="Currencies",e[e.Directionality=19]="Directionality",e[e.PluralCase=20]="PluralCase",e[e.ExtraData=21]="ExtraData",e}({});const $o="en-US";let zo=$o;function Wo(e){var t,n;n="Expected localeId to be defined",null==(t=e)&&function(e,t,n,r){throw new Error(`ASSERTION ERROR: ${e} [Expected=> null != ${t} <=Actual]`)}(n,t),"string"==typeof e&&(zo=e.toLowerCase().replace(/_/g,"-"))}function Go(e,t,n,r,i){if(e=ie(e),Array.isArray(e))for(let o=0;o>20;if(eo(e)||!e.multi){const r=new sn(l,i,go),p=Qo(a,t,i?u:u+d,h);-1===p?(wn(mn(c,s),o,a),Zo(o,e,t.length),t.push(a),c.directiveStart++,c.directiveEnd++,i&&(c.providerIndexes+=1048576),n.push(r),s.push(r)):(n[p]=r,s[p]=r)}else{const p=Qo(a,t,u+d,h),f=Qo(a,t,u,u+d),_=p>=0&&n[p],g=f>=0&&n[f];if(i&&!g||!i&&!_){wn(mn(c,s),o,a);const u=function(e,t,n,r,i){const o=new sn(e,n,go);return o.multi=[],o.index=t,o.componentProviders=0,Ko(o,i,r&&!n),o}(i?Xo:Jo,n.length,i,r,l);!i&&g&&(n[f].providerFactory=u),Zo(o,e,t.length,0),t.push(a),c.directiveStart++,c.directiveEnd++,i&&(c.providerIndexes+=1048576),n.push(u),s.push(u)}else Zo(o,e,p>-1?p:f,Ko(n[i?f:p],l,!i&&r));!i&&r&&g&&n[f].componentProviders++}}}function Zo(e,t,n,r){const i=eo(t);if(i||t.useClass){const o=(t.useClass||t).prototype.ngOnDestroy;if(o){const s=e.destroyHooks||(e.destroyHooks=[]);if(!i&&t.multi){const e=s.indexOf(n);-1===e?s.push(n,[r,o]):s[e+1].push(r,o)}else s.push(n,o)}}}function Ko(e,t,n){return n&&e.componentProviders++,e.multi.push(t)-1}function Qo(e,t,n,r){for(let i=n;i{n.providersResolver=(n,r)=>function(e,t,n){const r=At();if(r.firstCreatePass){const i=it(e);Go(n,r.data,r.blueprint,i,!0),Go(t,r.data,r.blueprint,i,!1)}}(n,r?r(e):e,t)}}class ts{}class ns{resolveComponentFactory(e){throw function(e){const t=Error(`No component factory found for ${ee(e)}. Did you add it to @NgModule.entryComponents?`);return t.ngComponent=e,t}(e)}}let rs=(()=>{class e{}return e.NULL=new ns,e})();function is(…e){}function os(e,t){return new as(yt(e,t))}const ss=function(){return os(Pt(),St())};let as=(()=>{class e{constructor(e){this.nativeElement=e}}return e.__NG_ELEMENT_ID__=ss,e})();class ls{}let cs=(()=>{class e{}return e.__NG_ELEMENT_ID__=()=>us(),e})();const us=function(){const e=St(),t=bt(Pt().index,e);return function(e){return e[11]}(Ye(t)?t:e)};let hs=(()=>{class e{}return e.\u0275prov=ue({token:e,providedIn:"root",factory:()=>null}),e})();class ds{constructor(e){this.full=e,this.major=e.split(".")[0],this.minor=e.split(".")[1],this.patch=e.split(".").slice(2).join(".")}}const ps=new ds("11.2.6");class fs{constructor(){}supports(e){return ho(e)}create(e){return new gs(e)}}const _s=(e,t)=>t;class gs{constructor(e){this.length=0,this._linkedRecords=null,this._unlinkedRecords=null,this._previousItHead=null,this._itHead=null,this._itTail=null,this._additionsHead=null,this._additionsTail=null,this._movesHead=null,this._movesTail=null,this._removalsHead=null,this._removalsTail=null,this._identityChangesHead=null,this._identityChangesTail=null,this._trackByFn=e||_s}forEachItem(e){let t;for(t=this._itHead;null!==t;t=t._next)e(t)}forEachOperation(e){let t=this._itHead,n=this._removalsHead,r=0,i=null;for(;t||n;){const o=!n||t&&t.currentIndex{r=this._trackByFn(t,e),null!==i&&Object.is(i.trackById,r)?(o&&(i=this._verifyReinsertion(i,e,r,t)),Object.is(i.item,e)||this._addIdentityChange(i,e)):(i=this._mismatch(i,e,r,t),o=!0),i=i._next,t++}),this.length=t;return this._truncate(i),this.collection=e,this.isDirty}get isDirty(){return null!==this._additionsHead||null!==this._movesHead||null!==this._removalsHead||null!==this._identityChangesHead}_reset(){if(this.isDirty){let e;for(e=this._previousItHead=this._itHead;null!==e;e=e._next)e._nextPrevious=e._next;for(e=this._additionsHead;null!==e;e=e._nextAdded)e.previousIndex=e.currentIndex;for(this._additionsHead=this._additionsTail=null,e=this._movesHead;null!==e;e=e._nextMoved)e.previousIndex=e.currentIndex;this._movesHead=this._movesTail=null,this._removalsHead=this._removalsTail=null,this._identityChangesHead=this._identityChangesTail=null}}_mismatch(e,t,n,r){let i;return null===e?i=this._itTail:(i=e._prev,this._remove(e)),null!==(e=null===this._unlinkedRecords?null:this._unlinkedRecords.get(n,null))?(Object.is(e.item,t)||this._addIdentityChange(e,t),this._reinsertAfter(e,i,r)):null!==(e=null===this._linkedRecords?null:this._linkedRecords.get(n,r))?(Object.is(e.item,t)||this._addIdentityChange(e,t),this._moveAfter(e,i,r)):e=this._addAfter(new ms(t,n),i,r),e}_verifyReinsertion(e,t,n,r){let i=null===this._unlinkedRecords?null:this._unlinkedRecords.get(n,null);return null!==i?e=this._reinsertAfter(i,e._prev,r):e.currentIndex!=r&&(e.currentIndex=r,this._addToMoves(e,r)),e}_truncate(e){for(;null!==e;){const t=e._next;this._addToRemovals(this._unlink(e)),e=t}null!==this._unlinkedRecords&&this._unlinkedRecords.clear(),null!==this._additionsTail&&(this._additionsTail._nextAdded=null),null!==this._movesTail&&(this._movesTail._nextMoved=null),null!==this._itTail&&(this._itTail._next=null),null!==this._removalsTail&&(this._removalsTail._nextRemoved=null),null!==this._identityChangesTail&&(this._identityChangesTail._nextIdentityChange=null)}_reinsertAfter(e,t,n){null!==this._unlinkedRecords&&this._unlinkedRecords.remove(e);const r=e._prevRemoved,i=e._nextRemoved;return null===r?this._removalsHead=i:r._nextRemoved=i,null===i?this._removalsTail=r:i._prevRemoved=r,this._insertAfter(e,t,n),this._addToMoves(e,n),e}_moveAfter(e,t,n){return this._unlink(e),this._insertAfter(e,t,n),this._addToMoves(e,n),e}_addAfter(e,t,n){return this._insertAfter(e,t,n),this._additionsTail=null===this._additionsTail?this._additionsHead=e:this._additionsTail._nextAdded=e,e}_insertAfter(e,t,n){const r=null===t?this._itHead:t._next;return e._next=r,e._prev=t,null===r?this._itTail=e:r._prev=e,null===t?this._itHead=e:t._next=e,null===this._linkedRecords&&(this._linkedRecords=new vs),this._linkedRecords.put(e),e.currentIndex=n,e}_remove(e){return this._addToRemovals(this._unlink(e))}_unlink(e){null!==this._linkedRecords&&this._linkedRecords.remove(e);const t=e._prev,n=e._next;return null===t?this._itHead=n:t._next=n,null===n?this._itTail=t:n._prev=t,e}_addToMoves(e,t){return e.previousIndex===t||(this._movesTail=null===this._movesTail?this._movesHead=e:this._movesTail._nextMoved=e),e}_addToRemovals(e){return null===this._unlinkedRecords&&(this._unlinkedRecords=new vs),this._unlinkedRecords.put(e),e.currentIndex=null,e._nextRemoved=null,null===this._removalsTail?(this._removalsTail=this._removalsHead=e,e._prevRemoved=null):(e._prevRemoved=this._removalsTail,this._removalsTail=this._removalsTail._nextRemoved=e),e}_addIdentityChange(e,t){return e.item=t,this._identityChangesTail=null===this._identityChangesTail?this._identityChangesHead=e:this._identityChangesTail._nextIdentityChange=e,e}}class ms{constructor(e,t){this.item=e,this.trackById=t,this.currentIndex=null,this.previousIndex=null,this._nextPrevious=null,this._prev=null,this._next=null,this._prevDup=null,this._nextDup=null,this._prevRemoved=null,this._nextRemoved=null,this._nextAdded=null,this._nextMoved=null,this._nextIdentityChange=null}}class ys{constructor(){this._head=null,this._tail=null}add(e){null===this._head?(this._head=this._tail=e,e._nextDup=null,e._prevDup=null):(this._tail._nextDup=e,e._prevDup=this._tail,e._nextDup=null,this._tail=e)}get(e,t){let n;for(n=this._head;null!==n;n=n._nextDup)if((null===t||t<=n.currentIndex)&&Object.is(n.trackById,e))return n;return null}remove(e){const t=e._prevDup,n=e._nextDup;return null===t?this._head=n:t._nextDup=n,null===n?this._tail=t:n._prevDup=t,null===this._head}}class vs{constructor(){this.map=new Map}put(e){const t=e.trackById;let n=this.map.get(t);n||(n=new ys,this.map.set(t,n)),n.add(e)}get(e,t){const n=this.map.get(e);return n?n.get(e,t):null}remove(e){const t=e.trackById;return this.map.get(t).remove(e)&&this.map.delete(t),e}get isEmpty(){return 0===this.map.size}clear(){this.map.clear()}}function bs(e,t,n){const r=e.previousIndex;if(null===r)return r;let i=0;return n&&r{if(t&&t.key===n)this._maybeAddToChanges(t,e),this._appendAfter=t,t=t._next;else{const r=this._getOrCreateRecordForKey(n,e);t=this._insertBeforeOrAppend(t,r)}}),t){t._prev&&(t._prev._next=null),this._removalsHead=t;for(let e=t;null!==e;e=e._nextRemoved)e===this._mapHead&&(this._mapHead=null),this._records.delete(e.key),e._nextRemoved=e._next,e.previousValue=e.currentValue,e.currentValue=null,e._prev=null,e._next=null}return this._changesTail&&(this._changesTail._nextChanged=null),this._additionsTail&&(this._additionsTail._nextAdded=null),this.isDirty}_insertBeforeOrAppend(e,t){if(e){const n=e._prev;return t._next=e,t._prev=n,e._prev=t,n&&(n._next=t),e===this._mapHead&&(this._mapHead=t),this._appendAfter=e,e}return this._appendAfter?(this._appendAfter._next=t,t._prev=this._appendAfter):this._mapHead=t,this._appendAfter=t,null}_getOrCreateRecordForKey(e,t){if(this._records.has(e)){const n=this._records.get(e);this._maybeAddToChanges(n,t);const r=n._prev,i=n._next;return r&&(r._next=i),i&&(i._prev=r),n._next=null,n._prev=null,n}const n=new ks(e);return this._records.set(e,n),n.currentValue=t,this._addToAdditions(n),n}_reset(){if(this.isDirty){let e;for(this._previousMapHead=this._mapHead,e=this._previousMapHead;null!==e;e=e._next)e._nextPrevious=e._next;for(e=this._changesHead;null!==e;e=e._nextChanged)e.previousValue=e.currentValue;for(e=this._additionsHead;null!=e;e=e._nextAdded)e.previousValue=e.currentValue;this._changesHead=this._changesTail=null,this._additionsHead=this._additionsTail=null,this._removalsHead=null}}_maybeAddToChanges(e,t){Object.is(t,e.currentValue)||(e.previousValue=e.currentValue,e.currentValue=t,this._addToChanges(e))}_addToAdditions(e){null===this._additionsHead?this._additionsHead=this._additionsTail=e:(this._additionsTail._nextAdded=e,this._additionsTail=e)}_addToChanges(e){null===this._changesHead?this._changesHead=this._changesTail=e:(this._changesTail._nextChanged=e,this._changesTail=e)}_forEach(e,t){e instanceof Map?e.forEach(t):Object.keys(e).forEach(n=>t(e[n],n))}}class ks{constructor(e){this.key=e,this.previousValue=null,this.currentValue=null,this._nextPrevious=null,this._next=null,this._prev=null,this._nextAdded=null,this._nextRemoved=null,this._nextChanged=null}}function Cs(){return new Es([new fs])}let Es=(()=>{class e{constructor(e){this.factories=e}static create(t,n){if(null!=n){const e=n.factories.slice();t=t.concat(e)}return new e(t)}static extend(t){return{provide:e,useFactory:n=>e.create(t,n||Cs()),deps:[[e,new tr,new er]]}}find(e){const t=this.factories.find(t=>t.supports(e));if(null!=t)return t;throw new Error(`Cannot find a differ supporting object '${e}' of type '${n=e,n.name||typeof n}'`);var n}}return e.\u0275prov=ue({token:e,providedIn:"root",factory:Cs}),e})();function Ts(){return new Is([new ws])}let Is=(()=>{class e{constructor(e){this.factories=e}static create(t,n){if(n){const e=n.factories.slice();t=t.concat(e)}return new e(t)}static extend(t){return{provide:e,useFactory:n=>e.create(t,n||Ts()),deps:[[e,new tr,new er]]}}find(e){const t=this.factories.find(t=>t.supports(e));if(t)return t;throw new Error(`Cannot find a differ supporting object '${e}'`)}}return e.\u0275prov=ue({token:e,providedIn:"root",factory:Ts}),e})();function Os(e,t,n,r,i=!1){for(;null!==n;){const o=t[n.index];if(null!==o&&r.push(gt(o)),et(o))for(let e=Xe;e-1&&(yr(e,n),Hn(t,n))}this._attachedToViewContainer=!1}vr(this._lView[1],this._lView)}onDestroy(e){!function(e,t,n,r){const i=Ni(t);i.push(r)}(0,this._lView,0,e)}markForCheck(){Si(this._cdRefInjectingView||this._lView)}detach(){this._lView[2]&=-129}reattach(){this._lView[2]|=128}detectChanges(){Ai(this._lView[1],this._lView,this.context)}checkNoChanges(){!function(e,t,n){Rt(!0);try{Ai(e,t,n)}finally{Rt(!1)}}(this._lView[1],this._lView,this.context)}attachToViewContainerRef(){if(this._appRef)throw new Error("This view is already attached directly to the ApplicationRef!");this._attachedToViewContainer=!0}detachFromAppRef(){var e;this._appRef=null,Ar(this._lView[1],e=this._lView,e[11],2,null,null)}attachToAppRef(e){if(this._attachedToViewContainer)throw new Error("This view is already attached to a ViewContainer!");this._appRef=e}}class As extends Ss{constructor(e){super(e),this._view=e}detectChanges(){Pi(this._view)}checkNoChanges(){!function(e){Rt(!0);try{Pi(e)}finally{Rt(!1)}}(this._view)}get context(){return null}}const Ps=function(e=!1){return function(e,t,n){if(!n&&nt(e)){const n=bt(e.index,t);return new Ss(n,n)}return 47&e.type?new Ss(t[16],t):null}(Pt(),St(),e)};let Ms=(()=>{class e{}return e.__NG_ELEMENT_ID__=Ps,e.__ChangeDetectorRef__=!0,e})();const Ds=[new ws],Ns=new Es([new fs]),Vs=new Is(Ds),Fs=function(){return e=Pt(),t=St(),4&e.type?new Hs(t,e,os(e,t)):null;var e,t};let Rs=(()=>{class e{}return e.__NG_ELEMENT_ID__=Fs,e})();const js=Rs,Hs=class extends js{constructor(e,t,n){super(),this._declarationLView=e,this._declarationTContainer=t,this.elementRef=n}createEmbeddedView(e){const t=this._declarationTContainer.tViews,n=ti(this._declarationLView,t,e,16,null,t.declTNode,null,null,null,null);n[17]=this._declarationLView[this._declarationTContainer.index];const r=this._declarationLView[19];return null!==r&&(n[19]=r.createEmbeddedView(t)),ii(t,n,e),new Ss(n)}};class qs{}const Bs=function(){return function(e,t){let n;const r=t[e.index];if(et(r))n=r;else{let i;if(8&e.type)i=gt(r);else{const n=t[11];i=n.createComment("");const r=yt(e,t);wr(n,Cr(n,r),i,function(e,t){return ft(e)?e.nextSibling(t):t.nextSibling}(n,r),!1)}t[e.index]=n=Ci(r,t,i,e),Oi(t,n)}return new $s(n,e,t)}(Pt(),St())};let Us=(()=>{class e{}return e.__NG_ELEMENT_ID__=Bs,e})();const Ls=Us,$s=class extends Ls{constructor(e,t,n){super(),this._lContainer=e,this._hostTNode=t,this._hostLView=n}get element(){return os(this._hostTNode,this._hostLView)}get injector(){return new Pn(this._hostTNode,this._hostLView)}get parentInjector(){const e=bn(this._hostTNode,this._hostLView);if(hn(e)){const t=pn(e,this._hostLView),n=dn(e);return new Pn(t[1].data[n+8],t)}return new Pn(null,this._hostLView)}clear(){for(;this.length>0;)this.remove(this.length-1)}get(e){const t=zs(this._lContainer);return null!==t&&t[e]||null}get length(){return this._lContainer.length-Xe}createEmbeddedView(e,t,n){const r=e.createEmbeddedView(t||{});return this.insert(r,n),r}createComponent(e,t,n,r,i){const o=n||this.parentInjector;if(!i&&null==e.ngModule&&o){const e=o.get(qs,null);e&&(i=e)}const s=e.create(o,r,void 0,i);return this.insert(s.hostView,t),s}insert(e,t){const n=e._lView,r=n[1];if(et(n[3])){const t=this.indexOf(e);if(-1!==t)this.detach(t);else{const t=n[3],r=new $s(t,t[6],t[3]);r.detach(r.indexOf(e))}}const i=this._adjustIndex(t),o=this._lContainer;!function(e,t,n,r){const i=Xe+r,o=n.length;r>0&&(n[i-1][4]=t),rar});class Js extends ts{constructor(e,t){super(),this.componentDef=e,this.ngModule=t,this.componentType=e.type,this.selector=e.selectors.map($r).join(","),this.ngContentSelectors=e.ngContentSelectors?e.ngContentSelectors:[],this.isBoundToModule=!!t}get inputs(){return Ks(this.componentDef.inputs)}get outputs(){return Ks(this.componentDef.outputs)}create(e,t,n,r){const i=(r=r||this.ngModule)?function(e,t){return{get:(n,r,i)=>{const o=e.get(n,Gs,i);return o!==Gs||r===Gs?o:t.get(n,r,i)}}}(e,r.injector):e,o=i.get(ls,_t),s=i.get(hs,null),a=o.createRenderer(null,this.componentDef),l=this.componentDef.selectors[0][0]||"div",c=n?function(e,t,n){if(ft(e))return e.selectRootElement(t,n===Ee.ShadowDom);let r="string"==typeof t?e.querySelector(t):t;return r.textContent="",r}(a,n,this.componentDef.encapsulation):gr(o.createRenderer(null,this.componentDef),l,function(e){const t=e.toLowerCase();return"svg"===t?dt:"math"===t?"http://www.w3.org/1998/MathML/":null}(l)),u=this.componentDef.onPush?576:528,h={components:[],scheduler:ar,clean:Di,playerHandler:null,flags:0},d=di(0,null,null,1,0,null,null,null,null,null),p=ti(null,d,h,u,null,null,o,a,s,i);let f,_;$t(p);try{const e=function(e,t,n,r,i,o){const s=n[1];n[20]=e;const a=ni(s,20,2,"#host",null),l=a.mergedAttrs=t.hostAttrs;null!==l&&(ji(a,l,!0),null!==e&&(an(i,e,l),null!==a.classes&&Dr(i,e,a.classes),null!==a.styles&&Mr(i,e,a.styles)));const c=r.createRenderer(e,t),u=ti(n,hi(t),null,t.onPush?64:16,n[20],a,r,c,null,null);return s.firstCreatePass&&(wn(mn(a,n),s,t.type),mi(s,a),vi(a,n.length,1)),Oi(n,u),n[20]=u}(c,this.componentDef,p,o,a);if(c)if(n)an(a,c,["ng-version",ps.full]);else{const{attrs:e,classes:t}=function(e){const t=[],n=[];let r=1,i=2;for(;r0&&Dr(a,c,t.join(" "))}if(_=vt(d,Je),void 0!==t){const e=_.projection=[];for(let n=0;ne(s,t)),t.contentQueries){const e=Pt();t.contentQueries(1,s,e.directiveStart)}const a=Pt();return!o.firstCreatePass||null===t.hostBindings&&null===t.hostAttrs||(Jt(a.index),_i(n[1],a,0,a.directiveStart,a.directiveEnd,t),gi(t,s)),s}(e,this.componentDef,p,h,[ro]),ii(d,p,null)}finally{Kt()}return new Xs(this.componentType,f,os(_,p),p,_)}}class Xs extends class{}{constructor(e,t,n,r,i){super(),this.location=n,this._rootLView=r,this._tNode=i,this.instance=t,this.hostView=this.changeDetectorRef=new As(r),this.componentType=e}get injector(){return new Pn(this._tNode,this._rootLView)}destroy(){this.hostView.destroy()}onDestroy(e){this.hostView.onDestroy(e)}}const Ys=new Map;class ea extends qs{constructor(e,t){super(),this._parent=t,this._bootstrapComponents=[],this.injector=this,this.destroyCbs=[],this.componentFactoryResolver=new Zs(this);const n=Qe(e),r=e[je]||null;r&&Wo(r),this._bootstrapComponents=lr(n.bootstrap),this._r3Injector=Zi(e,t,[{provide:qs,useValue:this},{provide:rs,useValue:this.componentFactoryResolver}],ee(e)),this._r3Injector._resolveInjectorDefTypes(),this.instance=this.get(e)}get(e,t=no.THROW_IF_NOT_FOUND,n=ve.Default){return e===no||e===qs||e===qi?this:this._r3Injector.get(e,t,n)}destroy(){const e=this._r3Injector;!e.destroyed&&e.destroy(),this.destroyCbs.forEach(e=>e()),this.destroyCbs=null}onDestroy(e){this.destroyCbs.push(e)}}class ta extends class{}{constructor(e){super(),this.moduleType=e,null!==Qe(e)&&function(e){const t=new Set;!function e(n){const r=Qe(n,!0),i=r.id;null!==i&&(function(e,t,n){if(t&&t!==n)throw new Error(`Duplicate module registered for ${e} – ${ee(t)} vs ${ee(t.name)}`)}(i,Ys.get(i),n),Ys.set(i,n));const o=lr(r.imports);for(const s of o)t.has(s)||(t.add(s),e(s))}(e)}(e)}create(e){return new ea(this.moduleType,e)}}const na=class extends k{constructor(e=!1){super(),this.__isAsync=e}emit(e){super.next(e)}subscribe(e,t,n){let r,i=e=>null,o=()=>null;e&&"object"==typeof e?(r=this.__isAsync?t=>{setTimeout(()=>e.next(t))}:t=>{e.next(t)},e.error&&(i=this.__isAsync?t=>{setTimeout(()=>e.error(t))}:t=>{e.error(t)}),e.complete&&(o=this.__isAsync?()=>{setTimeout(()=>e.complete())}:()=>{e.complete()})):(r=this.__isAsync?t=>{setTimeout(()=>e(t))}:t=>{e(t)},t&&(i=this.__isAsync?e=>{setTimeout(()=>t(e))}:e=>{t(e)}),n&&(o=this.__isAsync?()=>{setTimeout(()=>n())}:()=>{n()}));const s=super.subscribe(r,i,o);return e instanceof h&&e.add(s),s}},ra=new Fn("Application Initializer");let ia=(()=>{class e{constructor(e){this.appInits=e,this.resolve=is,this.reject=is,this.initialized=!1,this.done=!1,this.donePromise=new Promise((e,t)=>{this.resolve=e,this.reject=t})}runInitializers(){if(this.initialized)return;const e=[],t=()=>{this.done=!0,this.resolve()};if(this.appInits)for(let n=0;n{t()}).catch(e=>{this.reject(e)}),0===e.length&&t(),this.initialized=!0}}return e.\u0275fac=function(t){return new(t||e)(Qn(ra,8))},e.\u0275prov=ue({token:e,factory:e.\u0275fac}),e})();const oa=new Fn("AppId"),sa={provide:oa,useFactory:function(){return`${aa()}${aa()}${aa()}`},deps:[]};function aa(){return String.fromCharCode(97+Math.floor(25*Math.random()))}const la=new Fn("Platform Initializer"),ca=new Fn("Platform ID"),ua=new Fn("appBootstrapListener");let ha=(()=>{class e{log(e){console.log(e)}warn(e){console.warn(e)}}return e.\u0275fac=function(t){return new(t||e)},e.\u0275prov=ue({token:e,factory:e.\u0275fac}),e})();const da=new Fn("LocaleId"),pa=new Fn("DefaultCurrencyCode");class fa{constructor(e,t){this.ngModuleFactory=e,this.componentFactories=t}}const _a=function(e){return new ta(e)},ga=_a,ma=function(e){return Promise.resolve(_a(e))},ya=function(e){const t=_a(e),n=lr(Qe(e).declarations).reduce((e,t)=>{const n=Ke(t);return n&&e.push(new Js(n)),e},[]);return new fa(t,n)},va=ya,ba=function(e){return Promise.resolve(ya(e))};let wa=(()=>{class e{constructor(){this.compileModuleSync=ga,this.compileModuleAsync=ma,this.compileModuleAndAllComponentsSync=va,this.compileModuleAndAllComponentsAsync=ba}clearCache(){}clearCacheFor(e){}getModuleId(e){}}return e.\u0275fac=function(t){return new(t||e)},e.\u0275prov=ue({token:e,factory:e.\u0275fac}),e})();const xa=(()=>Promise.resolve(0))();function ka(e){"undefined"==typeof Zone?xa.then(()=>{e&&e.apply(null,null)}):Zone.current.scheduleMicroTask("scheduleMicrotask",e)}class Ca{constructor({enableLongStackTrace:e=!1,shouldCoalesceEventChangeDetection:t=!1,shouldCoalesceRunChangeDetection:n=!1}){if(this.hasPendingMacrotasks=!1,this.hasPendingMicrotasks=!1,this.isStable=!0,this.onUnstable=new na(!1),this.onMicrotaskEmpty=new na(!1),this.onStable=new na(!1),this.onError=new na(!1),"undefined"==typeof Zone)throw new Error("In this configuration Angular requires Zone.js");Zone.assertZonePatched();const r=this;r._nesting=0,r._outer=r._inner=Zone.current,Zone.TaskTrackingZoneSpec&&(r._inner=r._inner.fork(new Zone.TaskTrackingZoneSpec)),e&&Zone.longStackTraceZoneSpec&&(r._inner=r._inner.fork(Zone.longStackTraceZoneSpec)),r.shouldCoalesceEventChangeDetection=!n&&t,r.shouldCoalesceRunChangeDetection=n,r.lastRequestAnimationFrameId=-1,r.nativeRequestAnimationFrame=function(){let e=Ae.requestAnimationFrame,t=Ae.cancelAnimationFrame;if("undefined"!=typeof Zone&&e&&t){const n=e[Zone.__symbol__("OriginalDelegate")];n&&(e=n);const r=t[Zone.__symbol__("OriginalDelegate")];r&&(t=r)}return{nativeRequestAnimationFrame:e,nativeCancelAnimationFrame:t}}().nativeRequestAnimationFrame,function(e){const t=()=>{!function(e){-1===e.lastRequestAnimationFrameId&&(e.lastRequestAnimationFrameId=e.nativeRequestAnimationFrame.call(Ae,()=>{e.fakeTopEventTask||(e.fakeTopEventTask=Zone.root.scheduleEventTask("fakeTopEventTask",()=>{e.lastRequestAnimationFrameId=-1,Ia(e),Ta(e)},void 0,()=>{},()=>{})),e.fakeTopEventTask.invoke()}),Ia(e))}(e)};e._inner=e._inner.fork({name:"angular",properties:{isAngularZone:!0},onInvokeTask:(n,r,i,o,s,a)=>{try{return Oa(e),n.invokeTask(i,o,s,a)}finally{(e.shouldCoalesceEventChangeDetection&&"eventTask"===o.type||e.shouldCoalesceRunChangeDetection)&&t(),Sa(e)}},onInvoke:(n,r,i,o,s,a,l)=>{try{return Oa(e),n.invoke(i,o,s,a,l)}finally{e.shouldCoalesceRunChangeDetection&&t(),Sa(e)}},onHasTask:(t,n,r,i)=>{t.hasTask(r,i),n===r&&("microTask"==i.change?(e._hasPendingMicrotasks=i.microTask,Ia(e),Ta(e)):"macroTask"==i.change&&(e.hasPendingMacrotasks=i.macroTask))},onHandleError:(t,n,r,i)=>(t.handleError(r,i),e.runOutsideAngular(()=>e.onError.emit(i)),!1)})}(r)}static isInAngularZone(){return!0===Zone.current.get("isAngularZone")}static assertInAngularZone(){if(!Ca.isInAngularZone())throw new Error("Expected to be in Angular Zone, but it is not!")}static assertNotInAngularZone(){if(Ca.isInAngularZone())throw new Error("Expected to not be in Angular Zone, but it is!")}run(e,t,n){return this._inner.run(e,t,n)}runTask(e,t,n,r){const i=this._inner,o=i.scheduleEventTask("NgZoneEvent: "+r,e,Ea,is,is);try{return i.runTask(o,t,n)}finally{i.cancelTask(o)}}runGuarded(e,t,n){return this._inner.runGuarded(e,t,n)}runOutsideAngular(e){return this._outer.run(e)}}const Ea={};function Ta(e){if(0==e._nesting&&!e.hasPendingMicrotasks&&!e.isStable)try{e._nesting++,e.onMicrotaskEmpty.emit(null)}finally{if(e._nesting–,!e.hasPendingMicrotasks)try{e.runOutsideAngular(()=>e.onStable.emit(null))}finally{e.isStable=!0}}}function Ia(e){e.hasPendingMicrotasks=!!(e._hasPendingMicrotasks||(e.shouldCoalesceEventChangeDetection||e.shouldCoalesceRunChangeDetection)&&-1!==e.lastRequestAnimationFrameId)}function Oa(e){e._nesting++,e.isStable&&(e.isStable=!1,e.onUnstable.emit(null))}function Sa(e){e._nesting–,Ta(e)}class Aa{constructor(){this.hasPendingMicrotasks=!1,this.hasPendingMacrotasks=!1,this.isStable=!0,this.onUnstable=new na,this.onMicrotaskEmpty=new na,this.onStable=new na,this.onError=new na}run(e,t,n){return e.apply(t,n)}runGuarded(e,t,n){return e.apply(t,n)}runOutsideAngular(e){return e()}runTask(e,t,n,r){return e.apply(t,n)}}let Pa=(()=>{class e{constructor(e){this._ngZone=e,this._pendingCount=0,this._isZoneStable=!0,this._didWork=!1,this._callbacks=[],this.taskTrackingZone=null,this._watchAngularEvents(),e.run(()=>{this.taskTrackingZone="undefined"==typeof Zone?null:Zone.current.get("TaskTrackingZone")})}_watchAngularEvents(){this._ngZone.onUnstable.subscribe({next:()=>{this._didWork=!0,this._isZoneStable=!1}}),this._ngZone.runOutsideAngular(()=>{this._ngZone.onStable.subscribe({next:()=>{Ca.assertNotInAngularZone(),ka(()=>{this._isZoneStable=!0,this._runCallbacksIfReady()})}})})}increasePendingRequestCount(){return this._pendingCount+=1,this._didWork=!0,this._pendingCount}decreasePendingRequestCount(){if(this._pendingCount-=1,this._pendingCount<0)throw new Error("pending async requests below zero");return this._runCallbacksIfReady(),this._pendingCount}isStable(){return this._isZoneStable&&0===this._pendingCount&&!this._ngZone.hasPendingMacrotasks}_runCallbacksIfReady(){if(this.isStable())ka(()=>{for(;0!==this._callbacks.length;){let e=this._callbacks.pop();clearTimeout(e.timeoutId),e.doneCb(this._didWork)}this._didWork=!1});else{let e=this.getPendingTasks();this._callbacks=this._callbacks.filter(t=>!t.updateCb||!t.updateCb(e)||(clearTimeout(t.timeoutId),!1)),this._didWork=!0}}getPendingTasks(){return this.taskTrackingZone?this.taskTrackingZone.macroTasks.map(e=>({source:e.source,creationLocation:e.creationLocation,data:e.data})):[]}addCallback(e,t,n){let r=-1;t&&t>0&&(r=setTimeout(()=>{this._callbacks=this._callbacks.filter(e=>e.timeoutId!==r),e(this._didWork,this.getPendingTasks())},t)),this._callbacks.push({doneCb:e,timeoutId:r,updateCb:n})}whenStable(e,t,n){if(n&&!this.taskTrackingZone)throw new Error('Task tracking zone is required when passing an update callback to whenStable(). Is "zone.js/dist/task-tracking.js" loaded?');this.addCallback(e,t,n),this._runCallbacksIfReady()}getPendingRequestCount(){return this._pendingCount}findProviders(e,t,n){return[]}}return e.\u0275fac=function(t){return new(t||e)(Qn(Ca))},e.\u0275prov=ue({token:e,factory:e.\u0275fac}),e})(),Ma=(()=>{class e{constructor(){this._applications=new Map,Va.addToWindow(this)}registerApplication(e,t){this._applications.set(e,t)}unregisterApplication(e){this._applications.delete(e)}unregisterAllApplications(){this._applications.clear()}getTestability(e){return this._applications.get(e)||null}getAllTestabilities(){return Array.from(this._applications.values())}getAllRootElements(){return Array.from(this._applications.keys())}findTestabilityInTree(e,t=!0){return Va.findTestabilityInTree(this,e,t)}}return e.\u0275fac=function(t){return new(t||e)},e.\u0275prov=ue({token:e,factory:e.\u0275fac}),e})();class Da{addToWindow(e){}findTestabilityInTree(e,t,n){return null}}let Na,Va=new Da,Fa=!0,Ra=!1;const ja=new Fn("AllowMultipleToken");function Ha(e,t,n=[]){const r=`Platform: ${t}`,i=new Fn(r);return(t=[])=>{let o=qa();if(!o||o.injector.get(ja,!1))if(e)e(n.concat(t).concat({provide:i,useValue:!0}));else{const e=n.concat(t).concat({provide:i,useValue:!0},{provide:Ui,useValue:"platform"});!function(e){if(Na&&!Na.destroyed&&!Na.injector.get(ja,!1))throw new Error("There can be only one platform. Destroy the previous one to create a new one.");Na=e.get(Ba);const t=e.get(la,null);t&&t.forEach(e=>e())}(no.create({providers:e,name:r}))}return function(e){const t=qa();if(!t)throw new Error("No platform exists!");if(!t.injector.get(e,null))throw new Error("A platform with a different configuration has been created. Please destroy it first.");return t}(i)}}function qa(){return Na&&!Na.destroyed?Na:null}let Ba=(()=>{class e{constructor(e){this._injector=e,this._modules=[],this._destroyListeners=[],this._destroyed=!1}bootstrapModuleFactory(e,t){const n=function(e,t){let n;return n="noop"===e?new Aa:("zone.js"===e?void 0:e)||new Ca({enableLongStackTrace:(Ra=!0,Fa),shouldCoalesceEventChangeDetection:!!(null==t?void 0:t.ngZoneEventCoalescing),shouldCoalesceRunChangeDetection:!!(null==t?void 0:t.ngZoneRunCoalescing)}),n}(t?t.ngZone:void 0,{ngZoneEventCoalescing:t&&t.ngZoneEventCoalescing||!1,ngZoneRunCoalescing:t&&t.ngZoneRunCoalescing||!1}),r=[{provide:Ca,useValue:n}];return n.run(()=>{const t=no.create({providers:r,parent:this.injector,name:e.moduleType.name}),i=e.create(t),o=i.injector.get(or,null);if(!o)throw new Error("No ErrorHandler. Is platform module (BrowserModule) included?");return n.runOutsideAngular(()=>{const e=n.onError.subscribe({next:e=>{o.handleError(e)}});i.onDestroy(()=>{$a(this._modules,i),e.unsubscribe()})}),function(e,t,n){try{const r=n();return Co(r)?r.catch(n=>{throw t.runOutsideAngular(()=>e.handleError(n)),n}):r}catch(r){throw t.runOutsideAngular(()=>e.handleError(r)),r}}(o,n,()=>{const e=i.injector.get(ia);return e.runInitializers(),e.donePromise.then(()=>(Wo(i.injector.get(da,$o)||$o),this._moduleDoBootstrap(i),i))})})}bootstrapModule(e,t=[]){const n=Ua({},t);return function(e,t,n){const r=new ta(n);return Promise.resolve(r)}(0,0,e).then(e=>this.bootstrapModuleFactory(e,n))}_moduleDoBootstrap(e){const t=e.injector.get(La);if(e._bootstrapComponents.length>0)e._bootstrapComponents.forEach(e=>t.bootstrap(e));else{if(!e.instance.ngDoBootstrap)throw new Error(`The module ${ee(e.instance.constructor)} was bootstrapped, but it does not declare "@NgModule.bootstrap" components nor a "ngDoBootstrap" method. Please define one of these.`);e.instance.ngDoBootstrap(t)}this._modules.push(e)}onDestroy(e){this._destroyListeners.push(e)}get injector(){return this._injector}destroy(){if(this._destroyed)throw new Error("The platform has already been destroyed!");this._modules.slice().forEach(e=>e.destroy()),this._destroyListeners.forEach(e=>e()),this._destroyed=!0}get destroyed(){return this._destroyed}}return e.\u0275fac=function(t){return new(t||e)(Qn(no))},e.\u0275prov=ue({token:e,factory:e.\u0275fac}),e})();function Ua(e,t){return Array.isArray(t)?t.reduce(Ua,e):Object.assign(Object.assign({},e),t)}let La=(()=>{class e{constructor(e,t,n,r,i){this._zone=e,this._injector=t,this._exceptionHandler=n,this._componentFactoryResolver=r,this._initStatus=i,this._bootstrapListeners=[],this._views=[],this._runningTick=!1,this._stable=!0,this.componentTypes=[],this.components=[],this._onMicrotaskEmptySubscription=this._zone.onMicrotaskEmpty.subscribe({next:()=>{this._zone.run(()=>{this.tick()})}});const o=new y(e=>{this._stable=this._zone.isStable&&!this._zone.hasPendingMacrotasks&&!this._zone.hasPendingMicrotasks,this._zone.runOutsideAngular(()=>{e.next(this._stable),e.complete()})}),s=new y(e=>{let t;this._zone.runOutsideAngular(()=>{t=this._zone.onStable.subscribe(()=>{Ca.assertNotInAngularZone(),ka(()=>{this._stable||this._zone.hasPendingMacrotasks||this._zone.hasPendingMicrotasks||(this._stable=!0,e.next(!0))})})});const n=this._zone.onUnstable.subscribe(()=>{Ca.assertInAngularZone(),this._stable&&(this._stable=!1,this._zone.runOutsideAngular(()=>{e.next(!1)}))});return()=>{t.unsubscribe(),n.unsubscribe()}});this.isStable=$(o,s.pipe(e=>{return z()((t=J,function(e){let n;n="function"==typeof t?t:function(){return t};const r=Object.create(e,K);return r.source=e,r.subjectFactory=n,r})(e));var t}))}bootstrap(e,t){if(!this._initStatus.done)throw new Error("Cannot bootstrap as there are still asynchronous initializers running. Bootstrap components in the `ngDoBootstrap` method of the root module.");let n;n=e instanceof ts?e:this._componentFactoryResolver.resolveComponentFactory(e),this.componentTypes.push(n.componentType);const r=n.isBoundToModule?void 0:this._injector.get(qs),i=n.create(no.NULL,[],t||n.selector,r),o=i.location.nativeElement,s=i.injector.get(Pa,null),a=s&&i.injector.get(Ma);return s&&a&&a.registerApplication(o,s),i.onDestroy(()=>{this.detachView(i.hostView),$a(this.components,i),a&&a.unregisterApplication(o)}),this._loadComponent(i),i}tick(){if(this._runningTick)throw new Error("ApplicationRef.tick is called recursively");try{this._runningTick=!0;for(let e of this._views)e.detectChanges()}catch(e){this._zone.runOutsideAngular(()=>this._exceptionHandler.handleError(e))}finally{this._runningTick=!1}}attachView(e){const t=e;this._views.push(t),t.attachToAppRef(this)}detachView(e){const t=e;$a(this._views,t),t.detachFromAppRef()}_loadComponent(e){this.attachView(e.hostView),this.tick(),this.components.push(e),this._injector.get(ua,[]).concat(this._bootstrapListeners).forEach(t=>t(e))}ngOnDestroy(){this._views.slice().forEach(e=>e.destroy()),this._onMicrotaskEmptySubscription.unsubscribe()}get viewCount(){return this._views.length}}return e.\u0275fac=function(t){return new(t||e)(Qn(Ca),Qn(no),Qn(or),Qn(rs),Qn(ia))},e.\u0275prov=ue({token:e,factory:e.\u0275fac}),e})();function $a(e,t){const n=e.indexOf(t);n>-1&&e.splice(n,1)}const za=Ha(null,"core",[{provide:ca,useValue:"unknown"},{provide:Ba,deps:[no]},{provide:Ma,deps:[]},{provide:ha,deps:[]}]),Wa=[{provide:La,useClass:La,deps:[Ca,no,or,rs,ia]},{provide:Qs,deps:[Ca],useFactory:function(e){let t=[];return e.onStable.subscribe(()=>{for(;t.length;)t.pop()()}),function(e){t.push(e)}}},{provide:ia,useClass:ia,deps:[[new er,ra]]},{provide:wa,useClass:wa,deps:[]},sa,{provide:Es,useFactory:function(){return Ns},deps:[]},{provide:Is,useFactory:function(){return Vs},deps:[]},{provide:da,useFactory:function(e){return Wo(e=e||"undefined"!=typeof $localize&&$localize.locale||$o),e},deps:[[new Yn(da),new er,new tr]]},{provide:pa,useValue:"USD"}];let Ga=(()=>{class e{constructor(e){}}return e.\u0275fac=function(t){return new(t||e)(Qn(La))},e.\u0275mod=We({type:e}),e.\u0275inj=he({providers:Wa}),e})(),Za=null;function Ka(){return Za}const Qa=new Fn("DocumentToken");var Ja=function(e){return e[e.Zero=0]="Zero",e[e.One=1]="One",e[e.Two=2]="Two",e[e.Few=3]="Few",e[e.Many=4]="Many",e[e.Other=5]="Other",e}({});class Xa{}let Ya=(()=>{class e extends Xa{constructor(e){super(),this.locale=e}getPluralCategory(e,t){switch(function(e){return function(e){const t=function(e){return e.toLowerCase().replace(/_/g,"-")}(e);let n=Uo(t);if(n)return n;const r=t.split("-")[0];if(n=Uo(r),n)return n;if("en"===r)return qo;throw new Error(`Missing locale data for the locale "${e}".`)}(e)[Lo.PluralCase]}(t||this.locale)(e)){case Ja.Zero:return"zero";case Ja.One:return"one";case Ja.Two:return"two";case Ja.Few:return"few";case Ja.Many:return"many";default:return"other"}}}return e.\u0275fac=function(t){return new(t||e)(Qn(da))},e.\u0275prov=ue({token:e,factory:e.\u0275fac}),e})();function el(e,t){t=encodeURIComponent(t);for(const n of e.split(";")){const e=n.indexOf("="),[r,i]=-1==e?[n,""]:[n.slice(0,e),n.slice(e+1)];if(r.trim()===t)return decodeURIComponent(i)}return null}class tl{constructor(e,t,n,r){this.$implicit=e,this.ngForOf=t,this.index=n,this.count=r}get first(){return 0===this.index}get last(){return this.index===this.count-1}get even(){return this.index%2==0}get odd(){return!this.even}}let nl=(()=>{class e{constructor(e,t,n){this._viewContainer=e,this._template=t,this._differs=n,this._ngForOf=null,this._ngForOfDirty=!0,this._differ=null}set ngForOf(e){this._ngForOf=e,this._ngForOfDirty=!0}set ngForTrackBy(e){this._trackByFn=e}get ngForTrackBy(){return this._trackByFn}set ngForTemplate(e){e&&(this._template=e)}ngDoCheck(){if(this._ngForOfDirty){this._ngForOfDirty=!1;const n=this._ngForOf;if(!this._differ&&n)try{this._differ=this._differs.find(n).create(this.ngForTrackBy)}catch(t){throw new Error(`Cannot find a differ supporting object '${n}' of type '${e=n,e.name||typeof e}'. NgFor only supports binding to Iterables such as Arrays.`)}}var e;if(this._differ){const e=this._differ.diff(this._ngForOf);e&&this._applyChanges(e)}}_applyChanges(e){const t=[];e.forEachOperation((e,n,r)=>{if(null==e.previousIndex){const n=this._viewContainer.createEmbeddedView(this._template,new tl(null,this._ngForOf,-1,-1),null===r?void 0:r),i=new rl(e,n);t.push(i)}else if(null==r)this._viewContainer.remove(null===n?void 0:n);else if(null!==n){const i=this._viewContainer.get(n);this._viewContainer.move(i,r);const o=new rl(e,i);t.push(o)}});for(let n=0;n{this._viewContainer.get(e.currentIndex).context.$implicit=e.item})}_perViewChange(e,t){e.context.$implicit=t.item}static ngTemplateContextGuard(e,t){return!0}}return e.\u0275fac=function(t){return new(t||e)(go(Us),go(Rs),go(Es))},e.\u0275dir=Ze({type:e,selectors:[["","ngFor","","ngForOf",""]],inputs:{ngForOf:"ngForOf",ngForTrackBy:"ngForTrackBy",ngForTemplate:"ngForTemplate"}}),e})();class rl{constructor(e,t){this.record=e,this.view=t}}let il=(()=>{class e{constructor(e,t){this._viewContainer=e,this._context=new ol,this._thenTemplateRef=null,this._elseTemplateRef=null,this._thenViewRef=null,this._elseViewRef=null,this._thenTemplateRef=t}set ngIf(e){this._context.$implicit=this._context.ngIf=e,this._updateView()}set ngIfThen(e){sl("ngIfThen",e),this._thenTemplateRef=e,this._thenViewRef=null,this._updateView()}set ngIfElse(e){sl("ngIfElse",e),this._elseTemplateRef=e,this._elseViewRef=null,this._updateView()}_updateView(){this._context.$implicit?this._thenViewRef||(this._viewContainer.clear(),this._elseViewRef=null,this._thenTemplateRef&&(this._thenViewRef=this._viewContainer.createEmbeddedView(this._thenTemplateRef,this._context))):this._elseViewRef||(this._viewContainer.clear(),this._thenViewRef=null,this._elseTemplateRef&&(this._elseViewRef=this._viewContainer.createEmbeddedView(this._elseTemplateRef,this._context)))}static ngTemplateContextGuard(e,t){return!0}}return e.\u0275fac=function(t){return new(t||e)(go(Us),go(Rs))},e.\u0275dir=Ze({type:e,selectors:[["","ngIf",""]],inputs:{ngIf:"ngIf",ngIfThen:"ngIfThen",ngIfElse:"ngIfElse"}}),e})();class ol{constructor(){this.$implicit=null,this.ngIf=null}}function sl(e,t){if(t&&!t.createEmbeddedView)throw new Error(`${e} must be a TemplateRef, but received '${ee(t)}'.`)}let al=(()=>{class e{constructor(e,t,n){this._ngEl=e,this._differs=t,this._renderer=n,this._ngStyle=null,this._differ=null}set ngStyle(e){this._ngStyle=e,!this._differ&&e&&(this._differ=this._differs.find(e).create())}ngDoCheck(){if(this._differ){const e=this._differ.diff(this._ngStyle);e&&this._applyChanges(e)}}_setStyle(e,t){const[n,r]=e.split(".");null!=(t=null!=t&&r?`${t}${r}`:t)?this._renderer.setStyle(this._ngEl.nativeElement,n,t):this._renderer.removeStyle(this._ngEl.nativeElement,n)}_applyChanges(e){e.forEachRemovedItem(e=>this._setStyle(e.key,null)),e.forEachAddedItem(e=>this._setStyle(e.key,e.currentValue)),e.forEachChangedItem(e=>this._setStyle(e.key,e.currentValue))}}return e.\u0275fac=function(t){return new(t||e)(go(as),go(Is),go(cs))},e.\u0275dir=Ze({type:e,selectors:[["","ngStyle",""]],inputs:{ngStyle:"ngStyle"}}),e})(),ll=(()=>{class e{}return e.\u0275fac=function(t){return new(t||e)},e.\u0275mod=We({type:e}),e.\u0275inj=he({providers:[{provide:Xa,useClass:Ya}]}),e})();class cl extends class extends class{}{constructor(){super()}supportsDOMEvents(){return!0}}{static makeCurrent(){var e;e=new cl,Za||(Za=e)}getProperty(e,t){return e[t]}log(e){window.console&&window.console.log&&window.console.log(e)}logGroup(e){window.console&&window.console.group&&window.console.group(e)}logGroupEnd(){window.console&&window.console.groupEnd&&window.console.groupEnd()}onAndCancel(e,t,n){return e.addEventListener(t,n,!1),()=>{e.removeEventListener(t,n,!1)}}dispatchEvent(e,t){e.dispatchEvent(t)}remove(e){return e.parentNode&&e.parentNode.removeChild(e),e}getValue(e){return e.value}createElement(e,t){return(t=t||this.getDefaultDocument()).createElement(e)}createHtmlDocument(){return document.implementation.createHTMLDocument("fakeTitle")}getDefaultDocument(){return document}isElementNode(e){return e.nodeType===Node.ELEMENT_NODE}isShadowRoot(e){return e instanceof DocumentFragment}getGlobalEventTarget(e,t){return"window"===t?window:"document"===t?e:"body"===t?e.body:null}getHistory(){return window.history}getLocation(){return window.location}getBaseHref(e){const t=hl||(hl=document.querySelector("base"),hl)?hl.getAttribute("href"):null;return null==t?null:(n=t,ul||(ul=document.createElement("a")),ul.setAttribute("href",n),"/"===ul.pathname.charAt(0)?ul.pathname:"/"+ul.pathname);var n}resetBaseElement(){hl=null}getUserAgent(){return window.navigator.userAgent}performanceNow(){return window.performance&&window.performance.now?window.performance.now():(new Date).getTime()}supportsCookies(){return!0}getCookie(e){return el(document.cookie,e)}}let ul,hl=null;const dl=new Fn("TRANSITION_ID"),pl=[{provide:ra,useFactory:function(e,t,n){return()=>{n.get(ia).donePromise.then(()=>{const n=Ka();Array.prototype.slice.apply(t.querySelectorAll("style[ng-transition]")).filter(t=>t.getAttribute("ng-transition")===e).forEach(e=>n.remove(e))})}},deps:[dl,Qa,no],multi:!0}];class fl{static init(){var e;e=new fl,Va=e}addToWindow(e){Ae.getAngularTestability=(t,n=!0)=>{const r=e.findTestabilityInTree(t,n);if(null==r)throw new Error("Could not find testability for element.");return r},Ae.getAllAngularTestabilities=()=>e.getAllTestabilities(),Ae.getAllAngularRootElements=()=>e.getAllRootElements(),Ae.frameworkStabilizers||(Ae.frameworkStabilizers=[]),Ae.frameworkStabilizers.push(e=>{const t=Ae.getAllAngularTestabilities();let n=t.length,r=!1;const i=function(t){r=r||t,n–,0==n&&e(r)};t.forEach(function(e){e.whenStable(i)})})}findTestabilityInTree(e,t,n){if(null==t)return null;const r=e.getTestability(t);return null!=r?r:n?Ka().isShadowRoot(t)?this.findTestabilityInTree(e,t.host,!0):this.findTestabilityInTree(e,t.parentElement,!0):null}}const _l=new Fn("EventManagerPlugins");let gl=(()=>{class e{constructor(e,t){this._zone=t,this._eventNameToPlugin=new Map,e.forEach(e=>e.manager=this),this._plugins=e.slice().reverse()}addEventListener(e,t,n){return this._findPluginFor(t).addEventListener(e,t,n)}addGlobalEventListener(e,t,n){return this._findPluginFor(t).addGlobalEventListener(e,t,n)}getZone(){return this._zone}_findPluginFor(e){const t=this._eventNameToPlugin.get(e);if(t)return t;const n=this._plugins;for(let r=0;r{class e{constructor(){this._stylesSet=new Set}addStyles(e){const t=new Set;e.forEach(e=>{this._stylesSet.has(e)||(this._stylesSet.add(e),t.add(e))}),this.onStylesAdded(t)}onStylesAdded(e){}getAllStyles(){return Array.from(this._stylesSet)}}return e.\u0275fac=function(t){return new(t||e)},e.\u0275prov=ue({token:e,factory:e.\u0275fac}),e})(),vl=(()=>{class e extends yl{constructor(e){super(),this._doc=e,this._hostNodes=new Set,this._styleNodes=new Set,this._hostNodes.add(e.head)}_addStylesToHost(e,t){e.forEach(e=>{const n=this._doc.createElement("style");n.textContent=e,this._styleNodes.add(t.appendChild(n))})}addHost(e){this._addStylesToHost(this._stylesSet,e),this._hostNodes.add(e)}removeHost(e){this._hostNodes.delete(e)}onStylesAdded(e){this._hostNodes.forEach(t=>this._addStylesToHost(e,t))}ngOnDestroy(){this._styleNodes.forEach(e=>Ka().remove(e))}}return e.\u0275fac=function(t){return new(t||e)(Qn(Qa))},e.\u0275prov=ue({token:e,factory:e.\u0275fac}),e})();const bl={svg:"http://www.w3.org/2000/svg",xhtml:"http://www.w3.org/1999/xhtml",xlink:"http://www.w3.org/1999/xlink",xml:"http://www.w3.org/XML/1998/namespace",xmlns:"http://www.w3.org/2000/xmlns/"},wl=/%COMP%/g;function xl(e,t,n){for(let r=0;r{if("__ngUnwrap__"===t)return e;!1===e(t)&&(t.preventDefault(),t.returnValue=!1)}}let Cl=(()=>{class e{constructor(e,t,n){this.eventManager=e,this.sharedStylesHost=t,this.appId=n,this.rendererByCompId=new Map,this.defaultRenderer=new El(e)}createRenderer(e,t){if(!e||!t)return this.defaultRenderer;switch(t.encapsulation){case Ee.Emulated:{let n=this.rendererByCompId.get(t.id);return n||(n=new Tl(this.eventManager,this.sharedStylesHost,t,this.appId),this.rendererByCompId.set(t.id,n)),n.applyToHost(e),n}case 1:case Ee.ShadowDom:return new Il(this.eventManager,this.sharedStylesHost,e,t);default:if(!this.rendererByCompId.has(t.id)){const e=xl(t.id,t.styles,[]);this.sharedStylesHost.addStyles(e),this.rendererByCompId.set(t.id,this.defaultRenderer)}return this.defaultRenderer}}begin(){}end(){}}return e.\u0275fac=function(t){return new(t||e)(Qn(gl),Qn(vl),Qn(oa))},e.\u0275prov=ue({token:e,factory:e.\u0275fac}),e})();class El{constructor(e){this.eventManager=e,this.data=Object.create(null)}destroy(){}createElement(e,t){return t?document.createElementNS(bl[t]||t,e):document.createElement(e)}createComment(e){return document.createComment(e)}createText(e){return document.createTextNode(e)}appendChild(e,t){e.appendChild(t)}insertBefore(e,t,n){e&&e.insertBefore(t,n)}removeChild(e,t){e&&e.removeChild(t)}selectRootElement(e,t){let n="string"==typeof e?document.querySelector(e):e;if(!n)throw new Error(`The selector "${e}" did not match any elements`);return t||(n.textContent=""),n}parentNode(e){return e.parentNode}nextSibling(e){return e.nextSibling}setAttribute(e,t,n,r){if(r){t=r+":"+t;const i=bl[r];i?e.setAttributeNS(i,t,n):e.setAttribute(t,n)}else e.setAttribute(t,n)}removeAttribute(e,t,n){if(n){const r=bl[n];r?e.removeAttributeNS(r,t):e.removeAttribute(`${n}:${t}`)}else e.removeAttribute(t)}addClass(e,t){e.classList.add(t)}removeClass(e,t){e.classList.remove(t)}setStyle(e,t,n,r){r&(cr.DashCase|cr.Important)?e.style.setProperty(t,n,r&cr.Important?"important":""):e.style[t]=n}removeStyle(e,t,n){n&cr.DashCase?e.style.removeProperty(t):e.style[t]=""}setProperty(e,t,n){e[t]=n}setValue(e,t){e.nodeValue=t}listen(e,t,n){return"string"==typeof e?this.eventManager.addGlobalEventListener(e,t,kl(n)):this.eventManager.addEventListener(e,t,kl(n))}}class Tl extends El{constructor(e,t,n,r){super(e),this.component=n;const i=xl(r+"-"+n.id,n.styles,[]);t.addStyles(i),this.contentAttr="_ngcontent-%COMP%".replace(wl,r+"-"+n.id),this.hostAttr="_nghost-%COMP%".replace(wl,r+"-"+n.id)}applyToHost(e){super.setAttribute(e,this.hostAttr,"")}createElement(e,t){const n=super.createElement(e,t);return super.setAttribute(n,this.contentAttr,""),n}}class Il extends El{constructor(e,t,n,r){super(e),this.sharedStylesHost=t,this.hostEl=n,this.shadowRoot=n.attachShadow({mode:"open"}),this.sharedStylesHost.addHost(this.shadowRoot);const i=xl(r.id,r.styles,[]);for(let o=0;o{class e extends ml{constructor(e){super(e)}supports(e){return!0}addEventListener(e,t,n){return e.addEventListener(t,n,!1),()=>this.removeEventListener(e,t,n)}removeEventListener(e,t,n){return e.removeEventListener(t,n)}}return e.\u0275fac=function(t){return new(t||e)(Qn(Qa))},e.\u0275prov=ue({token:e,factory:e.\u0275fac}),e})();const Sl=["alt","control","meta","shift"],Al={"\b":"Backspace","\t":"Tab","\x7f":"Delete","\x1b":"Escape",Del:"Delete",Esc:"Escape",Left:"ArrowLeft",Right:"ArrowRight",Up:"ArrowUp",Down:"ArrowDown",Menu:"ContextMenu",Scroll:"ScrollLock",Win:"OS"},Pl={A:"1″,B:"2″,C:"3″,D:"4″,E:"5″,F:"6″,G:"7″,H:"8″,I:"9″,J:"*",K:"+",M:"-",N:".",O:"/","`":"0″,"\x90″:"NumLock"},Ml={alt:e=>e.altKey,control:e=>e.ctrlKey,meta:e=>e.metaKey,shift:e=>e.shiftKey};let Dl=(()=>{class e extends ml{constructor(e){super(e)}supports(t){return null!=e.parseEventName(t)}addEventListener(t,n,r){const i=e.parseEventName(n),o=e.eventCallback(i.fullKey,r,this.manager.getZone());return this.manager.getZone().runOutsideAngular(()=>Ka().onAndCancel(t,i.domEventName,o))}static parseEventName(t){const n=t.toLowerCase().split("."),r=n.shift();if(0===n.length||"keydown"!==r&&"keyup"!==r)return null;const i=e._normalizeKey(n.pop());let o="";if(Sl.forEach(e=>{const t=n.indexOf(e);t>-1&&(n.splice(t,1),o+=e+".")}),o+=i,0!=n.length||0===i.length)return null;const s={};return s.domEventName=r,s.fullKey=o,s}static getEventFullKey(e){let t="",n=function(e){let t=e.key;if(null==t){if(t=e.keyIdentifier,null==t)return"Unidentified";t.startsWith("U+")&&(t=String.fromCharCode(parseInt(t.substring(2),16)),3===e.location&&Pl.hasOwnProperty(t)&&(t=Pl[t]))}return Al[t]||t}(e);return n=n.toLowerCase()," "===n?n="space":"."===n&&(n="dot"),Sl.forEach(r=>{r!=n&&(0,Ml[r])(e)&&(t+=r+".")}),t+=n,t}static eventCallback(t,n,r){return i=>{e.getEventFullKey(i)===t&&r.runGuarded(()=>n(i))}}static _normalizeKey(e){switch(e){case"esc":return"escape";default:return e}}}return e.\u0275fac=function(t){return new(t||e)(Qn(Qa))},e.\u0275prov=ue({token:e,factory:e.\u0275fac}),e})();const Nl=Ha(za,"browser",[{provide:ca,useValue:"browser"},{provide:la,useValue:function(){cl.makeCurrent(),fl.init()},multi:!0},{provide:Qa,useFactory:function(){return function(e){pt=e}(document),document},deps:[]}]),Vl=[[],{provide:Ui,useValue:"root"},{provide:or,useFactory:function(){return new or},deps:[]},{provide:_l,useClass:Ol,multi:!0,deps:[Qa,Ca,ca]},{provide:_l,useClass:Dl,multi:!0,deps:[Qa]},[],{provide:Cl,useClass:Cl,deps:[gl,vl,oa]},{provide:ls,useExisting:Cl},{provide:yl,useExisting:vl},{provide:vl,useClass:vl,deps:[Qa]},{provide:Pa,useClass:Pa,deps:[Ca]},{provide:gl,useClass:gl,deps:[_l,Ca]},[]];let Fl=(()=>{class e{constructor(e){if(e)throw new Error("BrowserModule has already been loaded. If you need access to common directives such as NgIf and NgFor from a lazy loaded module, import CommonModule instead.")}static withServerTransition(t){return{ngModule:e,providers:[{provide:oa,useValue:t.appId},{provide:dl,useExisting:oa},pl]}}}return e.\u0275fac=function(t){return new(t||e)(Qn(e,12))},e.\u0275mod=We({type:e}),e.\u0275inj=he({providers:Vl,imports:[ll,Ga]}),e})();"undefined"!=typeof window&&window;class Rl extends h{constructor(e,t){super()}schedule(e,t=0){return this}}class jl extends Rl{constructor(e,t){super(e,t),this.scheduler=e,this.work=t,this.pending=!1}schedule(e,t=0){if(this.closed)return this;this.state=e;const n=this.id,r=this.scheduler;return null!=n&&(this.id=this.recycleAsyncId(r,n,t)),this.pending=!0,this.delay=t,this.id=this.id||this.requestAsyncId(r,this.id,t),this}requestAsyncId(e,t,n=0){return setInterval(e.flush.bind(e,this),n)}recycleAsyncId(e,t,n=0){if(null!==n&&this.delay===n&&!1===this.pending)return t;clearInterval(t)}execute(e,t){if(this.closed)return new Error("executing a cancelled action");this.pending=!1;const n=this._execute(e,t);if(n)return n;!1===this.pending&&null!=this.id&&(this.id=this.recycleAsyncId(this.scheduler,this.id,null))}_execute(e,t){let n,r=!1;try{this.work(e)}catch(i){r=!0,n=!!i&&i||new Error(i)}if(r)return this.unsubscribe(),n}_unsubscribe(){const e=this.id,t=this.scheduler,n=t.actions,r=n.indexOf(this);this.work=null,this.state=null,this.pending=!1,this.scheduler=null,-1!==r&&n.splice(r,1),null!=e&&(this.id=this.recycleAsyncId(t,e,null)),this.delay=null}}class Hl extends jl{constructor(e,t){super(e,t),this.scheduler=e,this.work=t}schedule(e,t=0){return t>0?super.schedule(e,t):(this.delay=t,this.state=e,this.scheduler.flush(this),this)}execute(e,t){return t>0||this.closed?super.execute(e,t):this._execute(e,t)}requestAsyncId(e,t,n=0){return null!==n&&n>0||null===n&&this.delay>0?super.requestAsyncId(e,t,n):e.flush(this)}}let ql=(()=>{class e{constructor(t,n=e.now){this.SchedulerAction=t,this.now=n}schedule(e,t=0,n){return new this.SchedulerAction(this,e).schedule(n,t)}}return e.now=()=>Date.now(),e})();class Bl extends ql{constructor(e,t=ql.now){super(e,()=>Bl.delegate&&Bl.delegate!==this?Bl.delegate.now():t()),this.actions=[],this.active=!1,this.scheduled=void 0}schedule(e,t=0,n){return Bl.delegate&&Bl.delegate!==this?Bl.delegate.schedule(e,t,n):super.schedule(e,t,n)}flush(e){const{actions:t}=this;if(this.active)return void t.push(e);let n;this.active=!0;do{if(n=e.execute(e.state,e.delay))break}while(e=t.shift());if(this.active=!1,n){for(;e=t.shift();)e.unsubscribe();throw n}}}class Ul extends Bl{}const Ll=new Ul(Hl),$l=new y(e=>e.complete());function zl(…e){let t=e[e.length-1];return E(t)?(e.pop(),j(e,t)):L(e)}let Wl=(()=>{class e{constructor(e,t,n){this.kind=e,this.value=t,this.error=n,this.hasValue="N"===e}observe(e){switch(this.kind){case"N":return e.next&&e.next(this.value);case"E":return e.error&&e.error(this.error);case"C":return e.complete&&e.complete()}}do(e,t,n){switch(this.kind){case"N":return e&&e(this.value);case"E":return t&&t(this.error);case"C":return n&&n()}}accept(e,t,n){return e&&"function"==typeof e.next?this.observe(e):this.do(e,t,n)}toObservable(){switch(this.kind){case"N":return zl(this.value);case"E":return e=this.error,new y(t=>t.error(e));case"C":return $l}var e;throw new Error("unexpected notification kind value")}static createNext(t){return void 0!==t?new e("N",t):e.undefinedValueNotification}static createError(t){return new e("E",void 0,t)}static createComplete(){return e.completeNotification}}return e.completeNotification=new e("C"),e.undefinedValueNotification=new e("N",void 0),e})();class Gl extends f{constructor(e,t,n=0){super(e),this.scheduler=t,this.delay=n}static dispatch(e){const{notification:t,destination:n}=e;t.observe(n),this.unsubscribe()}scheduleMessage(e){this.destination.add(this.scheduler.schedule(Gl.dispatch,this.delay,new Zl(e,this.destination)))}_next(e){this.scheduleMessage(Wl.createNext(e))}_error(e){this.scheduleMessage(Wl.createError(e)),this.unsubscribe()}_complete(){this.scheduleMessage(Wl.createComplete()),this.unsubscribe()}}class Zl{constructor(e,t){this.notification=e,this.destination=t}}class Kl extends k{constructor(e=Number.POSITIVE_INFINITY,t=Number.POSITIVE_INFINITY,n){super(),this.scheduler=n,this._events=[],this._infiniteTimeWindow=!1,this._bufferSize=e<1?1:e,this._windowTime=t<1?1:t,t===Number.POSITIVE_INFINITY?(this._infiniteTimeWindow=!0,this.next=this.nextInfiniteTimeWindow):this.next=this.nextTimeWindow}nextInfiniteTimeWindow(e){const t=this._events;t.push(e),t.length>this._bufferSize&&t.shift(),super.next(e)}nextTimeWindow(e){this._events.push(new Ql(this._getNow(),e)),this._trimBufferThenGetEvents(),super.next(e)}_subscribe(e){const t=this._infiniteTimeWindow,n=t?this._events:this._trimBufferThenGetEvents(),r=this.scheduler,i=n.length;let o;if(this.closed)throw new b;if(this.isStopped||this.hasError?o=h.EMPTY:(this.observers.push(e),o=new w(this,e)),r&&e.add(e=new Gl(e,r)),t)for(let s=0;st&&(o=Math.max(o,i-t)),o>0&&r.splice(0,o),r}}class Ql{constructor(e,t){this.time=e,this.value=t}}function Jl(e,t){return"function"==typeof t?n=>n.pipe(Jl((n,r)=>H(e(n,r)).pipe(V((e,i)=>t(n,e,r,i))))):t=>t.lift(new Xl(e))}class Xl{constructor(e){this.project=e}call(e,t){return t.subscribe(new Yl(e,this.project))}}class Yl extends N{constructor(e,t){super(e),this.project=t,this.index=0}_next(e){let t;const n=this.index++;try{t=this.project(e,n)}catch(r){return void this.destination.error(r)}this._innerSub(t,e,n)}_innerSub(e,t,n){const r=this.innerSubscription;r&&r.unsubscribe();const i=new T(this,t,n),o=this.destination;o.add(i),this.innerSubscription=D(this,e,void 0,void 0,i),this.innerSubscription!==i&&o.add(this.innerSubscription)}_complete(){const{innerSubscription:e}=this;e&&!e.closed||super._complete(),this.unsubscribe()}_unsubscribe(){this.innerSubscription=null}notifyComplete(e){this.destination.remove(e),this.innerSubscription=null,this.isStopped&&super._complete()}notifyNext(e,t,n,r,i){this.destination.next(t)}}const ec={schedule(e,t){const n=setTimeout(e,t);return()=>clearTimeout(n)},scheduleBeforeRender(e){if("undefined"==typeof window)return ec.schedule(e,0);if(void 0===window.requestAnimationFrame)return ec.schedule(e,16);const t=window.requestAnimationFrame(e);return()=>window.cancelAnimationFrame(t)}};let tc;function nc(e,t,n){let r=n;return function(e){return!!e&&e.nodeType===Node.ELEMENT_NODE}(e)&&t.some((t,n)=>!("*"===t||!function(e,t){if(!tc){const e=Element.prototype;tc=e.matches||e.matchesSelector||e.mozMatchesSelector||e.msMatchesSelector||e.oMatchesSelector||e.webkitMatchesSelector}return e.nodeType===Node.ELEMENT_NODE&&tc.call(e,t)}(e,t)||(r=n,0))),r}class rc{constructor(e,t){this.componentFactory=t.get(rs).resolveComponentFactory(e)}create(e){return new ic(this.componentFactory,e)}}class ic{constructor(e,t){this.componentFactory=e,this.injector=t,this.eventEmitters=new Kl(1),this.events=this.eventEmitters.pipe(Jl(e=>$(…e))),this.componentRef=null,this.viewChangeDetectorRef=null,this.inputChanges=null,this.hasInputChanges=!1,this.implementsOnChanges=!1,this.scheduledChangeDetectionFn=null,this.scheduledDestroyFn=null,this.initialInputValues=new Map,this.unchangedInputs=new Set(this.componentFactory.inputs.map(({propName:e})=>e)),this.ngZone=this.injector.get(Ca),this.elementZone="undefined"==typeof Zone?null:this.ngZone.run(()=>Zone.current)}connect(e){this.runInZone(()=>{if(null!==this.scheduledDestroyFn)return this.scheduledDestroyFn(),void(this.scheduledDestroyFn=null);null===this.componentRef&&this.initializeComponent(e)})}disconnect(){this.runInZone(()=>{null!==this.componentRef&&null===this.scheduledDestroyFn&&(this.scheduledDestroyFn=ec.schedule(()=>{null!==this.componentRef&&(this.componentRef.destroy(),this.componentRef=null,this.viewChangeDetectorRef=null)},10))})}getInputValue(e){return this.runInZone(()=>null===this.componentRef?this.initialInputValues.get(e):this.componentRef.instance[e])}setInputValue(e,t){this.runInZone(()=>{var n,r;null!==this.componentRef?((n=t)!==(r=this.getInputValue(e))&&(n==n||r==r)||void 0===t&&this.unchangedInputs.has(e))&&(this.recordInputChange(e,t),this.unchangedInputs.delete(e),this.hasInputChanges=!0,this.componentRef.instance[e]=t,this.scheduleDetectChanges()):this.initialInputValues.set(e,t)})}initializeComponent(e){const t=no.create({providers:[],parent:this.injector}),n=function(e,t){const n=e.childNodes,r=t.map(()=>[]);let i=-1;t.some((e,t)=>"*"===e&&(i=t,!0));for(let o=0,s=n.length;o{this.initialInputValues.has(e)&&this.setInputValue(e,this.initialInputValues.get(e))}),this.initialInputValues.clear()}initializeOutputs(e){const t=this.componentFactory.outputs.map(({propName:t,templateName:n})=>e.instance[t].pipe(V(e=>({name:n,value:e}))));this.eventEmitters.next(t)}callNgOnChanges(e){if(!this.implementsOnChanges||null===this.inputChanges)return;const t=this.inputChanges;this.inputChanges=null,e.instance.ngOnChanges(t)}markViewForCheck(e){this.hasInputChanges&&(this.hasInputChanges=!1,e.markForCheck())}scheduleDetectChanges(){this.scheduledChangeDetectionFn||(this.scheduledChangeDetectionFn=ec.scheduleBeforeRender(()=>{this.scheduledChangeDetectionFn=null,this.detectChanges()}))}recordInputChange(e,t){if(!this.implementsOnChanges)return;null===this.inputChanges&&(this.inputChanges={});const n=this.inputChanges[e];if(n)return void(n.currentValue=t);const r=this.unchangedInputs.has(e),i=r?void 0:this.getInputValue(e);this.inputChanges[e]=new st(i,t,r)}detectChanges(){null!==this.componentRef&&(this.callNgOnChanges(this.componentRef),this.markViewForCheck(this.viewChangeDetectorRef),this.componentRef.changeDetectorRef.detectChanges())}runInZone(e){return this.elementZone&&Zone.current!==this.elementZone?this.ngZone.run(e):e()}}class oc extends HTMLElement{constructor(){super(…arguments),this.ngElementEventsSubscription=null}}new ds("11.2.11");class sc{constructor(e,t){this.predicate=e,this.thisArg=t}call(e,t){return t.subscribe(new ac(e,this.predicate,this.thisArg))}}class ac extends f{constructor(e,t,n){super(e),this.predicate=t,this.thisArg=n,this.count=0}_next(e){let t;try{t=this.predicate.call(this.thisArg,e,this.count++)}catch(n){return void this.destination.error(n)}t&&this.destination.next(e)}}class lc{}class cc{}class uc{constructor(e){this.normalizedNames=new Map,this.lazyUpdate=null,e?this.lazyInit="string"==typeof e?()=>{this.headers=new Map,e.split("\n").forEach(e=>{const t=e.indexOf(":");if(t>0){const n=e.slice(0,t),r=n.toLowerCase(),i=e.slice(t+1).trim();this.maybeSetNormalizedName(n,r),this.headers.has(r)?this.headers.get(r).push(i):this.headers.set(r,[i])}})}:()=>{this.headers=new Map,Object.keys(e).forEach(t=>{let n=e[t];const r=t.toLowerCase();"string"==typeof n&&(n=[n]),n.length>0&&(this.headers.set(r,n),this.maybeSetNormalizedName(t,r))})}:this.headers=new Map}has(e){return this.init(),this.headers.has(e.toLowerCase())}get(e){this.init();const t=this.headers.get(e.toLowerCase());return t&&t.length>0?t[0]:null}keys(){return this.init(),Array.from(this.normalizedNames.values())}getAll(e){return this.init(),this.headers.get(e.toLowerCase())||null}append(e,t){return this.clone({name:e,value:t,op:"a"})}set(e,t){return this.clone({name:e,value:t,op:"s"})}delete(e,t){return this.clone({name:e,value:t,op:"d"})}maybeSetNormalizedName(e,t){this.normalizedNames.has(t)||this.normalizedNames.set(t,e)}init(){this.lazyInit&&(this.lazyInit instanceof uc?this.copyFrom(this.lazyInit):this.lazyInit(),this.lazyInit=null,this.lazyUpdate&&(this.lazyUpdate.forEach(e=>this.applyUpdate(e)),this.lazyUpdate=null))}copyFrom(e){e.init(),Array.from(e.headers.keys()).forEach(t=>{this.headers.set(t,e.headers.get(t)),this.normalizedNames.set(t,e.normalizedNames.get(t))})}clone(e){const t=new uc;return t.lazyInit=this.lazyInit&&this.lazyInit instanceof uc?this.lazyInit:this,t.lazyUpdate=(this.lazyUpdate||[]).concat([e]),t}applyUpdate(e){const t=e.name.toLowerCase();switch(e.op){case"a":case"s":let n=e.value;if("string"==typeof n&&(n=[n]),0===n.length)return;this.maybeSetNormalizedName(e.name,t);const r=("a"===e.op?this.headers.get(t):void 0)||[];r.push(…n),this.headers.set(t,r);break;case"d":const i=e.value;if(i){let e=this.headers.get(t);if(!e)return;e=e.filter(e=>-1===i.indexOf(e)),0===e.length?(this.headers.delete(t),this.normalizedNames.delete(t)):this.headers.set(t,e)}else this.headers.delete(t),this.normalizedNames.delete(t)}}forEach(e){this.init(),Array.from(this.normalizedNames.keys()).forEach(t=>e(this.normalizedNames.get(t),this.headers.get(t)))}}class hc{encodeKey(e){return dc(e)}encodeValue(e){return dc(e)}decodeKey(e){return decodeURIComponent(e)}decodeValue(e){return decodeURIComponent(e)}}function dc(e){return encodeURIComponent(e).replace(/%40/gi,"@").replace(/%3A/gi,":").replace(/%24/gi,"$").replace(/%2C/gi,",").replace(/%3B/gi,";").replace(/%2B/gi,"+").replace(/%3D/gi,"=").replace(/%3F/gi,"?").replace(/%2F/gi,"/")}class pc{constructor(e={}){if(this.updates=null,this.cloneFrom=null,this.encoder=e.encoder||new hc,e.fromString){if(e.fromObject)throw new Error("Cannot specify both fromString and fromObject.");this.map=function(e,t){const n=new Map;return e.length>0&&e.replace(/^\?/,"").split("&").forEach(e=>{const r=e.indexOf("="),[i,o]=-1==r?[t.decodeKey(e),""]:[t.decodeKey(e.slice(0,r)),t.decodeValue(e.slice(r+1))],s=n.get(i)||[];s.push(o),n.set(i,s)}),n}(e.fromString,this.encoder)}else e.fromObject?(this.map=new Map,Object.keys(e.fromObject).forEach(t=>{const n=e.fromObject[t];this.map.set(t,Array.isArray(n)?n:[n])})):this.map=null}has(e){return this.init(),this.map.has(e)}get(e){this.init();const t=this.map.get(e);return t?t[0]:null}getAll(e){return this.init(),this.map.get(e)||null}keys(){return this.init(),Array.from(this.map.keys())}append(e,t){return this.clone({param:e,value:t,op:"a"})}appendAll(e){const t=[];return Object.keys(e).forEach(n=>{const r=e[n];Array.isArray(r)?r.forEach(e=>{t.push({param:n,value:e,op:"a"})}):t.push({param:n,value:r,op:"a"})}),this.clone(t)}set(e,t){return this.clone({param:e,value:t,op:"s"})}delete(e,t){return this.clone({param:e,value:t,op:"d"})}toString(){return this.init(),this.keys().map(e=>{const t=this.encoder.encodeKey(e);return this.map.get(e).map(e=>t+"="+this.encoder.encodeValue(e)).join("&")}).filter(e=>""!==e).join("&")}clone(e){const t=new pc({encoder:this.encoder});return t.cloneFrom=this.cloneFrom||this,t.updates=(this.updates||[]).concat(e),t}init(){null===this.map&&(this.map=new Map),null!==this.cloneFrom&&(this.cloneFrom.init(),this.cloneFrom.keys().forEach(e=>this.map.set(e,this.cloneFrom.map.get(e))),this.updates.forEach(e=>{switch(e.op){case"a":case"s":const t=("a"===e.op?this.map.get(e.param):void 0)||[];t.push(e.value),this.map.set(e.param,t);break;case"d":if(void 0===e.value){this.map.delete(e.param);break}{let t=this.map.get(e.param)||[];const n=t.indexOf(e.value);-1!==n&&t.splice(n,1),t.length>0?this.map.set(e.param,t):this.map.delete(e.param)}}}),this.cloneFrom=this.updates=null)}}function fc(e){return"undefined"!=typeof ArrayBuffer&&e instanceof ArrayBuffer}function _c(e){return"undefined"!=typeof Blob&&e instanceof Blob}function gc(e){return"undefined"!=typeof FormData&&e instanceof FormData}class mc{constructor(e,t,n,r){let i;if(this.url=t,this.body=null,this.reportProgress=!1,this.withCredentials=!1,this.responseType="json",this.method=e.toUpperCase(),function(e){switch(e){case"DELETE":case"GET":case"HEAD":case"OPTIONS":case"JSONP":return!1;default:return!0}}(this.method)||r?(this.body=void 0!==n?n:null,i=r):i=n,i&&(this.reportProgress=!!i.reportProgress,this.withCredentials=!!i.withCredentials,i.responseType&&(this.responseType=i.responseType),i.headers&&(this.headers=i.headers),i.params&&(this.params=i.params)),this.headers||(this.headers=new uc),this.params){const e=this.params.toString();if(0===e.length)this.urlWithParams=t;else{const n=t.indexOf("?");this.urlWithParams=t+(-1===n?"?":nt.set(n,e.setHeaders[n]),a)),e.setParams&&(l=Object.keys(e.setParams).reduce((t,n)=>t.set(n,e.setParams[n]),l)),new mc(t,n,i,{params:l,headers:a,reportProgress:s,responseType:r,withCredentials:o})}}var yc=function(e){return e[e.Sent=0]="Sent",e[e.UploadProgress=1]="UploadProgress",e[e.ResponseHeader=2]="ResponseHeader",e[e.DownloadProgress=3]="DownloadProgress",e[e.Response=4]="Response",e[e.User=5]="User",e}({});class vc{constructor(e,t=200,n="OK"){this.headers=e.headers||new uc,this.status=void 0!==e.status?e.status:t,this.statusText=e.statusText||n,this.url=e.url||null,this.ok=this.status>=200&&this.status<300}}class bc extends vc{constructor(e={}){super(e),this.type=yc.ResponseHeader}clone(e={}){return new bc({headers:e.headers||this.headers,status:void 0!==e.status?e.status:this.status,statusText:e.statusText||this.statusText,url:e.url||this.url||void 0})}}class wc extends vc{constructor(e={}){super(e),this.type=yc.Response,this.body=void 0!==e.body?e.body:null}clone(e={}){return new wc({body:void 0!==e.body?e.body:this.body,headers:e.headers||this.headers,status:void 0!==e.status?e.status:this.status,statusText:e.statusText||this.statusText,url:e.url||this.url||void 0})}}class xc extends vc{constructor(e){super(e,0,"Unknown Error"),this.name="HttpErrorResponse",this.ok=!1,this.message=this.status>=200&&this.status<300?`Http failure during parsing for ${e.url||"(unknown url)"}`:`Http failure response for ${e.url||"(unknown url)"}: ${e.status} ${e.statusText}`,this.error=e.error||null}}function kc(e,t){return{body:t,headers:e.headers,observe:e.observe,params:e.params,reportProgress:e.reportProgress,responseType:e.responseType,withCredentials:e.withCredentials}}let Cc=(()=>{class e{constructor(e){this.handler=e}request(e,t,n={}){let r;if(e instanceof mc)r=e;else{let i,o;i=n.headers instanceof uc?n.headers:new uc(n.headers),n.params&&(o=n.params instanceof pc?n.params:new pc({fromObject:n.params})),r=new mc(e,t,void 0!==n.body?n.body:null,{headers:i,params:o,reportProgress:n.reportProgress,responseType:n.responseType||"json",withCredentials:n.withCredentials})}const i=zl(r).pipe(q(e=>this.handler.handle(e),void 0,1));if(e instanceof mc||"events"===n.observe)return i;const o=i.pipe((s=e=>e instanceof wc,function(e){return e.lift(new sc(s,void 0))}));var s;switch(n.observe||"body"){case"body":switch(r.responseType){case"arraybuffer":return o.pipe(V(e=>{if(null!==e.body&&!(e.body instanceof ArrayBuffer))throw new Error("Response is not an ArrayBuffer.");return e.body}));case"blob":return o.pipe(V(e=>{if(null!==e.body&&!(e.body instanceof Blob))throw new Error("Response is not a Blob.");return e.body}));case"text":return o.pipe(V(e=>{if(null!==e.body&&"string"!=typeof e.body)throw new Error("Response is not a string.");return e.body}));case"json":default:return o.pipe(V(e=>e.body))}case"response":return o;default:throw new Error(`Unreachable: unhandled observe type ${n.observe}}`)}}delete(e,t={}){return this.request("DELETE",e,t)}get(e,t={}){return this.request("GET",e,t)}head(e,t={}){return this.request("HEAD",e,t)}jsonp(e,t){return this.request("JSONP",e,{params:(new pc).append(t,"JSONP_CALLBACK"),observe:"body",responseType:"json"})}options(e,t={}){return this.request("OPTIONS",e,t)}patch(e,t,n={}){return this.request("PATCH",e,kc(n,t))}post(e,t,n={}){return this.request("POST",e,kc(n,t))}put(e,t,n={}){return this.request("PUT",e,kc(n,t))}}return e.\u0275fac=function(t){return new(t||e)(Qn(lc))},e.\u0275prov=ue({token:e,factory:e.\u0275fac}),e})();class Ec{constructor(e,t){this.next=e,this.interceptor=t}handle(e){return this.interceptor.intercept(e,this.next)}}const Tc=new Fn("HTTP_INTERCEPTORS");let Ic=(()=>{class e{intercept(e,t){return t.handle(e)}}return e.\u0275fac=function(t){return new(t||e)},e.\u0275prov=ue({token:e,factory:e.\u0275fac}),e})();const Oc=/^\)\]\}',?\n/;class Sc{}let Ac=(()=>{class e{constructor(){}build(){return new XMLHttpRequest}}return e.\u0275fac=function(t){return new(t||e)},e.\u0275prov=ue({token:e,factory:e.\u0275fac}),e})(),Pc=(()=>{class e{constructor(e){this.xhrFactory=e}handle(e){if("JSONP"===e.method)throw new Error("Attempted to construct Jsonp request without HttpClientJsonpModule installed.");return new y(t=>{const n=this.xhrFactory.build();if(n.open(e.method,e.urlWithParams),e.withCredentials&&(n.withCredentials=!0),e.headers.forEach((e,t)=>n.setRequestHeader(e,t.join(","))),e.headers.has("Accept")||n.setRequestHeader("Accept","application/json, text/plain, */*"),!e.headers.has("Content-Type")){const t=e.detectContentTypeHeader();null!==t&&n.setRequestHeader("Content-Type",t)}if(e.responseType){const t=e.responseType.toLowerCase();n.responseType="json"!==t?t:"text"}const r=e.serializeBody();let i=null;const o=()=>{if(null!==i)return i;const t=1223===n.status?204:n.status,r=n.statusText||"OK",o=new uc(n.getAllResponseHeaders()),s=function(e){return"responseURL"in e&&e.responseURL?e.responseURL:/^X-Request-URL:/m.test(e.getAllResponseHeaders())?e.getResponseHeader("X-Request-URL"):null}(n)||e.url;return i=new bc({headers:o,status:t,statusText:r,url:s}),i},s=()=>{let{headers:r,status:i,statusText:s,url:a}=o(),l=null;204!==i&&(l=void 0===n.response?n.responseText:n.response),0===i&&(i=l?200:0);let c=i>=200&&i<300;if("json"===e.responseType&&"string"==typeof l){const e=l;l=l.replace(Oc,"");try{l=""!==l?JSON.parse(l):null}catch(u){l=e,c&&(c=!1,l={error:u,text:l})}}c?(t.next(new wc({body:l,headers:r,status:i,statusText:s,url:a||void 0})),t.complete()):t.error(new xc({error:l,headers:r,status:i,statusText:s,url:a||void 0}))},a=e=>{const{url:r}=o(),i=new xc({error:e,status:n.status||0,statusText:n.statusText||"Unknown Error",url:r||void 0});t.error(i)};let l=!1;const c=r=>{l||(t.next(o()),l=!0);let i={type:yc.DownloadProgress,loaded:r.loaded};r.lengthComputable&&(i.total=r.total),"text"===e.responseType&&n.responseText&&(i.partialText=n.responseText),t.next(i)},u=e=>{let n={type:yc.UploadProgress,loaded:e.loaded};e.lengthComputable&&(n.total=e.total),t.next(n)};return n.addEventListener("load",s),n.addEventListener("error",a),n.addEventListener("timeout",a),n.addEventListener("abort",a),e.reportProgress&&(n.addEventListener("progress",c),null!==r&&n.upload&&n.upload.addEventListener("progress",u)),n.send(r),t.next({type:yc.Sent}),()=>{n.removeEventListener("error",a),n.removeEventListener("abort",a),n.removeEventListener("load",s),n.removeEventListener("timeout",a),e.reportProgress&&(n.removeEventListener("progress",c),null!==r&&n.upload&&n.upload.removeEventListener("progress",u)),n.readyState!==n.DONE&&n.abort()}})}}return e.\u0275fac=function(t){return new(t||e)(Qn(Sc))},e.\u0275prov=ue({token:e,factory:e.\u0275fac}),e})();const Mc=new Fn("XSRF_COOKIE_NAME"),Dc=new Fn("XSRF_HEADER_NAME");class Nc{}let Vc=(()=>{class e{constructor(e,t,n){this.doc=e,this.platform=t,this.cookieName=n,this.lastCookieString="",this.lastToken=null,this.parseCount=0}getToken(){if("server"===this.platform)return null;const e=this.doc.cookie||"";return e!==this.lastCookieString&&(this.parseCount++,this.lastToken=el(e,this.cookieName),this.lastCookieString=e),this.lastToken}}return e.\u0275fac=function(t){return new(t||e)(Qn(Qa),Qn(ca),Qn(Mc))},e.\u0275prov=ue({token:e,factory:e.\u0275fac}),e})(),Fc=(()=>{class e{constructor(e,t){this.tokenService=e,this.headerName=t}intercept(e,t){const n=e.url.toLowerCase();if("GET"===e.method||"HEAD"===e.method||n.startsWith("http://")||n.startsWith("https://"))return t.handle(e);const r=this.tokenService.getToken();return null===r||e.headers.has(this.headerName)||(e=e.clone({headers:e.headers.set(this.headerName,r)})),t.handle(e)}}return e.\u0275fac=function(t){return new(t||e)(Qn(Nc),Qn(Dc))},e.\u0275prov=ue({token:e,factory:e.\u0275fac}),e})(),Rc=(()=>{class e{constructor(e,t){this.backend=e,this.injector=t,this.chain=null}handle(e){if(null===this.chain){const e=this.injector.get(Tc,[]);this.chain=e.reduceRight((e,t)=>new Ec(e,t),this.backend)}return this.chain.handle(e)}}return e.\u0275fac=function(t){return new(t||e)(Qn(cc),Qn(no))},e.\u0275prov=ue({token:e,factory:e.\u0275fac}),e})(),jc=(()=>{class e{static disable(){return{ngModule:e,providers:[{provide:Fc,useClass:Ic}]}}static withOptions(t={}){return{ngModule:e,providers:[t.cookieName?{provide:Mc,useValue:t.cookieName}:[],t.headerName?{provide:Dc,useValue:t.headerName}:[]]}}}return e.\u0275fac=function(t){return new(t||e)},e.\u0275mod=We({type:e}),e.\u0275inj=he({providers:[Fc,{provide:Tc,useExisting:Fc,multi:!0},{provide:Nc,useClass:Vc},{provide:Mc,useValue:"XSRF-TOKEN"},{provide:Dc,useValue:"X-XSRF-TOKEN"}]}),e})(),Hc=(()=>{class e{}return e.\u0275fac=function(t){return new(t||e)},e.\u0275mod=We({type:e}),e.\u0275inj=he({providers:[Cc,{provide:lc,useClass:Rc},Pc,{provide:cc,useExisting:Pc},Ac,{provide:Sc,useExisting:Ac}],imports:[[jc.withOptions({cookieName:"XSRF-TOKEN",headerName:"X-XSRF-TOKEN"})]]}),e})();var qc=n("lLqN"),Bc=n.n(qc);let Uc=(()=>{class e{constructor(){this.eventsQueue$=new Kl,this.init()}init(){Bc.a.init("99ddda0976d92bf476bc0e761111062a"),this.eventsQueue$.subscribe(e=>{"TRACK"==e.eventType?Bc.a.track(e.actionId,e.payload):"RESET"==e.eventType&&Bc.a.reset()})}track(e,t={}){t.partnerWebsite=window.location.hostname,this.eventsQueue$.next({eventType:"TRACK",actionId:e,payload:t})}reset(){this.eventsQueue$.next({eventType:"RESET"})}}return e.\u0275fac=function(t){return new(t||e)},e.\u0275prov=ue({token:e,factory:e.\u0275fac,providedIn:"root"}),e})();var Lc=function(e){return e.WIDGET_TEST_ACTION="Widget Test Action",e.WIDGET_PARTNER_WEBSITE="Widget Partner Website",e.WIDGET_SEARCH_QUERY="Widget Search Query",e.WIDGET_GET_RECOMMENDATIONS="Widget Personalised recommendations button",e.WIDGET_POWERED_BY_LEARNISA="Widget Powered by learnisa button",e.WIDGET_COURSE_CLICK="Widget Open Course",e}({});function $c(e,t){return new y(n=>{const r=e.length;if(0===r)return void n.complete();const i=new Array(r);let o=0,s=0;for(let a=0;a{c||(c=!0,s++),i[a]=e},error:e=>n.error(e),complete:()=>{o++,o!==r&&c||(s===r&&n.next(t?t.reduce((e,t,n)=>(e[t]=i[n],e),{}):i),n.complete())}}))}})}const zc=new Fn("NgValueAccessor"),Wc={provide:zc,useExisting:re(()=>Zc),multi:!0},Gc=new Fn("CompositionEventMode");let Zc=(()=>{class e{constructor(e,t,n){this._renderer=e,this._elementRef=t,this._compositionMode=n,this.onChange=e=>{},this.onTouched=()=>{},this._composing=!1,null==this._compositionMode&&(this._compositionMode=!function(){const e=Ka()?Ka().getUserAgent():"";return/android (\d+)/.test(e.toLowerCase())}())}writeValue(e){this._renderer.setProperty(this._elementRef.nativeElement,"value",null==e?"":e)}registerOnChange(e){this.onChange=e}registerOnTouched(e){this.onTouched=e}setDisabledState(e){this._renderer.setProperty(this._elementRef.nativeElement,"disabled",e)}_handleInput(e){(!this._compositionMode||this._compositionMode&&!this._composing)&&this.onChange(e)}_compositionStart(){this._composing=!0}_compositionEnd(e){this._composing=!1,this._compositionMode&&this.onChange(e)}}return e.\u0275fac=function(t){return new(t||e)(go(cs),go(as),go(Gc,8))},e.\u0275dir=Ze({type:e,selectors:[["input","formControlName","",3,"type","checkbox"],["textarea","formControlName",""],["input","formControl","",3,"type","checkbox"],["textarea","formControl",""],["input","ngModel","",3,"type","checkbox"],["textarea","ngModel",""],["","ngDefaultControl",""]],hostBindings:function(e,t){1&e&&Eo("input",function(e){return t._handleInput(e.target.value)})("blur",function(){return t.onTouched()})("compositionstart",function(){return t._compositionStart()})("compositionend",function(e){return t._compositionEnd(e.target.value)})},features:[es([Wc])]}),e})();const Kc=new Fn("NgValidators"),Qc=new Fn("NgAsyncValidators");function Jc(e){return null!=e}function Xc(e){const t=Co(e)?H(e):e;return t,t}function Yc(e){let t={};return e.forEach(e=>{t=null!=e?Object.assign(Object.assign({},t),e):t}),0===Object.keys(t).length?null:t}function eu(e,t){return t.map(t=>t(e))}function tu(e){return e.map(e=>function(e){return!e.validate}(e)?e:t=>e.validate(t))}function nu(e){return null!=e?function(e){if(!e)return null;const t=e.filter(Jc);return 0==t.length?null:function(e){return Yc(eu(e,t))}}(tu(e)):null}function ru(e){return null!=e?function(e){if(!e)return null;const t=e.filter(Jc);return 0==t.length?null:function(e){return function(…e){if(1===e.length){const t=e[0];if(l(t))return $c(t,null);if(c(t)&&Object.getPrototypeOf(t)===Object.prototype){const e=Object.keys(t);return $c(e.map(e=>t[e]),e)}}if("function"==typeof e[e.length-1]){const t=e.pop();return $c(e=1===e.length&&l(e[0])?e[0]:e,null).pipe(V(e=>t(…e)))}return $c(e,null)}(eu(e,t).map(Xc)).pipe(V(Yc))}}(tu(e)):null}function iu(e,t){return null===e?[t]:Array.isArray(e)?[…e,t]:[e,t]}let ou=(()=>{class e{constructor(){this._rawValidators=[],this._rawAsyncValidators=[],this._onDestroyCallbacks=[]}get value(){return this.control?this.control.value:null}get valid(){return this.control?this.control.valid:null}get invalid(){return this.control?this.control.invalid:null}get pending(){return this.control?this.control.pending:null}get disabled(){return this.control?this.control.disabled:null}get enabled(){return this.control?this.control.enabled:null}get errors(){return this.control?this.control.errors:null}get pristine(){return this.control?this.control.pristine:null}get dirty(){return this.control?this.control.dirty:null}get touched(){return this.control?this.control.touched:null}get status(){return this.control?this.control.status:null}get untouched(){return this.control?this.control.untouched:null}get statusChanges(){return this.control?this.control.statusChanges:null}get valueChanges(){return this.control?this.control.valueChanges:null}get path(){return null}_setValidators(e){this._rawValidators=e||[],this._composedValidatorFn=nu(this._rawValidators)}_setAsyncValidators(e){this._rawAsyncValidators=e||[],this._composedAsyncValidatorFn=ru(this._rawAsyncValidators)}get validator(){return this._composedValidatorFn||null}get asyncValidator(){return this._composedAsyncValidatorFn||null}_registerOnDestroy(e){this._onDestroyCallbacks.push(e)}_invokeOnDestroyCallbacks(){this._onDestroyCallbacks.forEach(e=>e()),this._onDestroyCallbacks=[]}reset(e){this.control&&this.control.reset(e)}hasError(e,t){return!!this.control&&this.control.hasError(e,t)}getError(e,t){return this.control?this.control.getError(e,t):null}}return e.\u0275fac=function(t){return new(t||e)},e.\u0275dir=Ze({type:e}),e})(),su=(()=>{class e extends ou{get formDirective(){return null}get path(){return null}}return e.\u0275fac=function(t){return au(t||e)},e.\u0275dir=Ze({type:e,features:[io]}),e})();const au=Mn(su);class lu extends ou{constructor(){super(…arguments),this._parent=null,this.name=null,this.valueAccessor=null}}let cu=(()=>{class e extends class{constructor(e){this._cd=e}is(e){var t,n;return!!(null===(n=null===(t=this._cd)||void 0===t?void 0:t.control)||void 0===n?void 0:n[e])}}{constructor(e){super(e)}}return e.\u0275fac=function(t){return new(t||e)(go(lu,2))},e.\u0275dir=Ze({type:e,selectors:[["","formControlName",""],["","ngModel",""],["","formControl",""]],hostVars:14,hostBindings:function(e,t){2&e&&Po("ng-untouched",t.is("untouched"))("ng-touched",t.is("touched"))("ng-pristine",t.is("pristine"))("ng-dirty",t.is("dirty"))("ng-valid",t.is("valid"))("ng-invalid",t.is("invalid"))("ng-pending",t.is("pending"))},features:[io]}),e})();function uu(e,t){e.forEach(e=>{e.registerOnValidatorChange&&e.registerOnValidatorChange(t)})}function hu(e,t){e._pendingDirty&&e.markAsDirty(),e.setValue(e._pendingValue,{emitModelToViewChange:!1}),t.viewToModelUpdate(e._pendingValue),e._pendingChange=!1}function du(e,t){const n=e.indexOf(t);n>-1&&e.splice(n,1)}const pu="VALID",fu="INVALID",_u="PENDING",gu="DISABLED";function mu(e){return(wu(e)?e.validators:e)||null}function yu(e){return Array.isArray(e)?nu(e):e||null}function vu(e,t){return(wu(t)?t.asyncValidators:e)||null}function bu(e){return Array.isArray(e)?ru(e):e||null}function wu(e){return null!=e&&!Array.isArray(e)&&"object"==typeof e}class xu{constructor(e,t){this._hasOwnPendingAsyncValidator=!1,this._onCollectionChange=()=>{},this._parent=null,this.pristine=!0,this.touched=!1,this._onDisabledChange=[],this._rawValidators=e,this._rawAsyncValidators=t,this._composedValidatorFn=yu(this._rawValidators),this._composedAsyncValidatorFn=bu(this._rawAsyncValidators)}get validator(){return this._composedValidatorFn}set validator(e){this._rawValidators=this._composedValidatorFn=e}get asyncValidator(){return this._composedAsyncValidatorFn}set asyncValidator(e){this._rawAsyncValidators=this._composedAsyncValidatorFn=e}get parent(){return this._parent}get valid(){return this.status===pu}get invalid(){return this.status===fu}get pending(){return this.status==_u}get disabled(){return this.status===gu}get enabled(){return this.status!==gu}get dirty(){return!this.pristine}get untouched(){return!this.touched}get updateOn(){return this._updateOn?this._updateOn:this.parent?this.parent.updateOn:"change"}setValidators(e){this._rawValidators=e,this._composedValidatorFn=yu(e)}setAsyncValidators(e){this._rawAsyncValidators=e,this._composedAsyncValidatorFn=bu(e)}clearValidators(){this.validator=null}clearAsyncValidators(){this.asyncValidator=null}markAsTouched(e={}){this.touched=!0,this._parent&&!e.onlySelf&&this._parent.markAsTouched(e)}markAllAsTouched(){this.markAsTouched({onlySelf:!0}),this._forEachChild(e=>e.markAllAsTouched())}markAsUntouched(e={}){this.touched=!1,this._pendingTouched=!1,this._forEachChild(e=>{e.markAsUntouched({onlySelf:!0})}),this._parent&&!e.onlySelf&&this._parent._updateTouched(e)}markAsDirty(e={}){this.pristine=!1,this._parent&&!e.onlySelf&&this._parent.markAsDirty(e)}markAsPristine(e={}){this.pristine=!0,this._pendingDirty=!1,this._forEachChild(e=>{e.markAsPristine({onlySelf:!0})}),this._parent&&!e.onlySelf&&this._parent._updatePristine(e)}markAsPending(e={}){this.status=_u,!1!==e.emitEvent&&this.statusChanges.emit(this.status),this._parent&&!e.onlySelf&&this._parent.markAsPending(e)}disable(e={}){const t=this._parentMarkedDirty(e.onlySelf);this.status=gu,this.errors=null,this._forEachChild(t=>{t.disable(Object.assign(Object.assign({},e),{onlySelf:!0}))}),this._updateValue(),!1!==e.emitEvent&&(this.valueChanges.emit(this.value),this.statusChanges.emit(this.status)),this._updateAncestors(Object.assign(Object.assign({},e),{skipPristineCheck:t})),this._onDisabledChange.forEach(e=>e(!0))}enable(e={}){const t=this._parentMarkedDirty(e.onlySelf);this.status=pu,this._forEachChild(t=>{t.enable(Object.assign(Object.assign({},e),{onlySelf:!0}))}),this.updateValueAndValidity({onlySelf:!0,emitEvent:e.emitEvent}),this._updateAncestors(Object.assign(Object.assign({},e),{skipPristineCheck:t})),this._onDisabledChange.forEach(e=>e(!1))}_updateAncestors(e){this._parent&&!e.onlySelf&&(this._parent.updateValueAndValidity(e),e.skipPristineCheck||this._parent._updatePristine(),this._parent._updateTouched())}setParent(e){this._parent=e}updateValueAndValidity(e={}){this._setInitialStatus(),this._updateValue(),this.enabled&&(this._cancelExistingSubscription(),this.errors=this._runValidator(),this.status=this._calculateStatus(),this.status!==pu&&this.status!==_u||this._runAsyncValidator(e.emitEvent)),!1!==e.emitEvent&&(this.valueChanges.emit(this.value),this.statusChanges.emit(this.status)),this._parent&&!e.onlySelf&&this._parent.updateValueAndValidity(e)}_updateTreeValidity(e={emitEvent:!0}){this._forEachChild(t=>t._updateTreeValidity(e)),this.updateValueAndValidity({onlySelf:!0,emitEvent:e.emitEvent})}_setInitialStatus(){this.status=this._allControlsDisabled()?gu:pu}_runValidator(){return this.validator?this.validator(this):null}_runAsyncValidator(e){if(this.asyncValidator){this.status=_u,this._hasOwnPendingAsyncValidator=!0;const t=Xc(this.asyncValidator(this));this._asyncValidationSubscription=t.subscribe(t=>{this._hasOwnPendingAsyncValidator=!1,this.setErrors(t,{emitEvent:e})})}}_cancelExistingSubscription(){this._asyncValidationSubscription&&(this._asyncValidationSubscription.unsubscribe(),this._hasOwnPendingAsyncValidator=!1)}setErrors(e,t={}){this.errors=e,this._updateControlsErrors(!1!==t.emitEvent)}get(e){return function(e,t,n){if(null==t)return null;if(Array.isArray(t)||(t=t.split(".")),Array.isArray(t)&&0===t.length)return null;let r=e;return t.forEach(e=>{r=r instanceof Cu?r.controls.hasOwnProperty(e)?r.controls[e]:null:r instanceof Eu&&r.at(e)||null}),r}(this,e)}getError(e,t){const n=t?this.get(t):this;return n&&n.errors?n.errors[e]:null}hasError(e,t){return!!this.getError(e,t)}get root(){let e=this;for(;e._parent;)e=e._parent;return e}_updateControlsErrors(e){this.status=this._calculateStatus(),e&&this.statusChanges.emit(this.status),this._parent&&this._parent._updateControlsErrors(e)}_initObservables(){this.valueChanges=new na,this.statusChanges=new na}_calculateStatus(){return this._allControlsDisabled()?gu:this.errors?fu:this._hasOwnPendingAsyncValidator||this._anyControlsHaveStatus(_u)?_u:this._anyControlsHaveStatus(fu)?fu:pu}_anyControlsHaveStatus(e){return this._anyControls(t=>t.status===e)}_anyControlsDirty(){return this._anyControls(e=>e.dirty)}_anyControlsTouched(){return this._anyControls(e=>e.touched)}_updatePristine(e={}){this.pristine=!this._anyControlsDirty(),this._parent&&!e.onlySelf&&this._parent._updatePristine(e)}_updateTouched(e={}){this.touched=this._anyControlsTouched(),this._parent&&!e.onlySelf&&this._parent._updateTouched(e)}_isBoxedValue(e){return"object"==typeof e&&null!==e&&2===Object.keys(e).length&&"value"in e&&"disabled"in e}_registerOnCollectionChange(e){this._onCollectionChange=e}_setUpdateStrategy(e){wu(e)&&null!=e.updateOn&&(this._updateOn=e.updateOn)}_parentMarkedDirty(e){return!e&&!(!this._parent||!this._parent.dirty)&&!this._parent._anyControlsDirty()}}class ku extends xu{constructor(e=null,t,n){super(mu(t),vu(n,t)),this._onChange=[],this._applyFormState(e),this._setUpdateStrategy(t),this._initObservables(),this.updateValueAndValidity({onlySelf:!0,emitEvent:!!n})}setValue(e,t={}){this.value=this._pendingValue=e,this._onChange.length&&!1!==t.emitModelToViewChange&&this._onChange.forEach(e=>e(this.value,!1!==t.emitViewToModelChange)),this.updateValueAndValidity(t)}patchValue(e,t={}){this.setValue(e,t)}reset(e=null,t={}){this._applyFormState(e),this.markAsPristine(t),this.markAsUntouched(t),this.setValue(this.value,t),this._pendingChange=!1}_updateValue(){}_anyControls(e){return!1}_allControlsDisabled(){return this.disabled}registerOnChange(e){this._onChange.push(e)}_unregisterOnChange(e){du(this._onChange,e)}registerOnDisabledChange(e){this._onDisabledChange.push(e)}_unregisterOnDisabledChange(e){du(this._onDisabledChange,e)}_forEachChild(e){}_syncPendingControls(){return!("submit"!==this.updateOn||(this._pendingDirty&&this.markAsDirty(),this._pendingTouched&&this.markAsTouched(),!this._pendingChange)||(this.setValue(this._pendingValue,{onlySelf:!0,emitModelToViewChange:!1}),0))}_applyFormState(e){this._isBoxedValue(e)?(this.value=this._pendingValue=e.value,e.disabled?this.disable({onlySelf:!0,emitEvent:!1}):this.enable({onlySelf:!0,emitEvent:!1})):this.value=this._pendingValue=e}}class Cu extends xu{constructor(e,t,n){super(mu(t),vu(n,t)),this.controls=e,this._initObservables(),this._setUpdateStrategy(t),this._setUpControls(),this.updateValueAndValidity({onlySelf:!0,emitEvent:!!n})}registerControl(e,t){return this.controls[e]?this.controls[e]:(this.controls[e]=t,t.setParent(this),t._registerOnCollectionChange(this._onCollectionChange),t)}addControl(e,t){this.registerControl(e,t),this.updateValueAndValidity(),this._onCollectionChange()}removeControl(e){this.controls[e]&&this.controls[e]._registerOnCollectionChange(()=>{}),delete this.controls[e],this.updateValueAndValidity(),this._onCollectionChange()}setControl(e,t){this.controls[e]&&this.controls[e]._registerOnCollectionChange(()=>{}),delete this.controls[e],t&&this.registerControl(e,t),this.updateValueAndValidity(),this._onCollectionChange()}contains(e){return this.controls.hasOwnProperty(e)&&this.controls[e].enabled}setValue(e,t={}){this._checkAllValuesPresent(e),Object.keys(e).forEach(n=>{this._throwIfControlMissing(n),this.controls[n].setValue(e[n],{onlySelf:!0,emitEvent:t.emitEvent})}),this.updateValueAndValidity(t)}patchValue(e,t={}){null!=e&&(Object.keys(e).forEach(n=>{this.controls[n]&&this.controls[n].patchValue(e[n],{onlySelf:!0,emitEvent:t.emitEvent})}),this.updateValueAndValidity(t))}reset(e={},t={}){this._forEachChild((n,r)=>{n.reset(e[r],{onlySelf:!0,emitEvent:t.emitEvent})}),this._updatePristine(t),this._updateTouched(t),this.updateValueAndValidity(t)}getRawValue(){return this._reduceChildren({},(e,t,n)=>(e[n]=t instanceof ku?t.value:t.getRawValue(),e))}_syncPendingControls(){let e=this._reduceChildren(!1,(e,t)=>!!t._syncPendingControls()||e);return e&&this.updateValueAndValidity({onlySelf:!0}),e}_throwIfControlMissing(e){if(!Object.keys(this.controls).length)throw new Error("\n There are no form controls registered with this group yet. If you're using ngModel,\n you may want to check next tick (e.g. use setTimeout).\n ");if(!this.controls[e])throw new Error(`Cannot find form control with name: ${e}.`)}_forEachChild(e){Object.keys(this.controls).forEach(t=>{const n=this.controls[t];n&&e(n,t)})}_setUpControls(){this._forEachChild(e=>{e.setParent(this),e._registerOnCollectionChange(this._onCollectionChange)})}_updateValue(){this.value=this._reduceValue()}_anyControls(e){for(const t of Object.keys(this.controls)){const n=this.controls[t];if(this.contains(t)&&e(n))return!0}return!1}_reduceValue(){return this._reduceChildren({},(e,t,n)=>((t.enabled||this.disabled)&&(e[n]=t.value),e))}_reduceChildren(e,t){let n=e;return this._forEachChild((e,r)=>{n=t(n,e,r)}),n}_allControlsDisabled(){for(const e of Object.keys(this.controls))if(this.controls[e].enabled)return!1;return Object.keys(this.controls).length>0||this.disabled}_checkAllValuesPresent(e){this._forEachChild((t,n)=>{if(void 0===e[n])throw new Error(`Must supply a value for form control with name: '${n}'.`)})}}class Eu extends xu{constructor(e,t,n){super(mu(t),vu(n,t)),this.controls=e,this._initObservables(),this._setUpdateStrategy(t),this._setUpControls(),this.updateValueAndValidity({onlySelf:!0,emitEvent:!!n})}at(e){return this.controls[e]}push(e){this.controls.push(e),this._registerControl(e),this.updateValueAndValidity(),this._onCollectionChange()}insert(e,t){this.controls.splice(e,0,t),this._registerControl(t),this.updateValueAndValidity()}removeAt(e){this.controls[e]&&this.controls[e]._registerOnCollectionChange(()=>{}),this.controls.splice(e,1),this.updateValueAndValidity()}setControl(e,t){this.controls[e]&&this.controls[e]._registerOnCollectionChange(()=>{}),this.controls.splice(e,1),t&&(this.controls.splice(e,0,t),this._registerControl(t)),this.updateValueAndValidity(),this._onCollectionChange()}get length(){return this.controls.length}setValue(e,t={}){this._checkAllValuesPresent(e),e.forEach((e,n)=>{this._throwIfControlMissing(n),this.at(n).setValue(e,{onlySelf:!0,emitEvent:t.emitEvent})}),this.updateValueAndValidity(t)}patchValue(e,t={}){null!=e&&(e.forEach((e,n)=>{this.at(n)&&this.at(n).patchValue(e,{onlySelf:!0,emitEvent:t.emitEvent})}),this.updateValueAndValidity(t))}reset(e=[],t={}){this._forEachChild((n,r)=>{n.reset(e[r],{onlySelf:!0,emitEvent:t.emitEvent})}),this._updatePristine(t),this._updateTouched(t),this.updateValueAndValidity(t)}getRawValue(){return this.controls.map(e=>e instanceof ku?e.value:e.getRawValue())}clear(){this.controls.length<1||(this._forEachChild(e=>e._registerOnCollectionChange(()=>{})),this.controls.splice(0),this.updateValueAndValidity())}_syncPendingControls(){let e=this.controls.reduce((e,t)=>!!t._syncPendingControls()||e,!1);return e&&this.updateValueAndValidity({onlySelf:!0}),e}_throwIfControlMissing(e){if(!this.controls.length)throw new Error("\n There are no form controls registered with this array yet. If you're using ngModel,\n you may want to check next tick (e.g. use setTimeout).\n ");if(!this.at(e))throw new Error(`Cannot find form control at index ${e}`)}_forEachChild(e){this.controls.forEach((t,n)=>{e(t,n)})}_updateValue(){this.value=this.controls.filter(e=>e.enabled||this.disabled).map(e=>e.value)}_anyControls(e){return this.controls.some(t=>t.enabled&&e(t))}_setUpControls(){this._forEachChild(e=>this._registerControl(e))}_checkAllValuesPresent(e){this._forEachChild((t,n)=>{if(void 0===e[n])throw new Error(`Must supply a value for form control at index: ${n}.`)})}_allControlsDisabled(){for(const e of this.controls)if(e.enabled)return!1;return this.controls.length>0||this.disabled}_registerControl(e){e.setParent(this),e._registerOnCollectionChange(this._onCollectionChange)}}const Tu={provide:lu,useExisting:re(()=>Ou)},Iu=(()=>Promise.resolve(null))();let Ou=(()=>{class e extends lu{constructor(e,t,n,r){super(),this.control=new ku,this._registered=!1,this.update=new na,this._parent=e,this._setValidators(t),this._setAsyncValidators(n),this.valueAccessor=function(e,t){if(!t)return null;let n,r,i;return Array.isArray(t),t.forEach(e=>{e.constructor===Zc?n=e:Object.getPrototypeOf(e.constructor)===class{}?r=e:i=e}),i||r||n||null}(0,r)}ngOnChanges(e){this._checkForErrors(),this._registered||this._setUpControl(),"isDisabled"in e&&this._updateDisabled(e),function(e,t){if(!e.hasOwnProperty("model"))return!1;const n=e.model;return!!n.isFirstChange()||!Object.is(t,n.currentValue)}(e,this.viewModel)&&(this._updateValue(this.model),this.viewModel=this.model)}ngOnDestroy(){this.formDirective&&this.formDirective.removeControl(this)}get path(){return this._parent?[…this._parent.path,this.name]:[this.name]}get formDirective(){return this._parent?this._parent.formDirective:null}viewToModelUpdate(e){this.viewModel=e,this.update.emit(e)}_setUpControl(){this._setUpdateStrategy(),this._isStandalone()?this._setUpStandalone():this.formDirective.addControl(this),this._registered=!0}_setUpdateStrategy(){this.options&&null!=this.options.updateOn&&(this.control._updateOn=this.options.updateOn)}_isStandalone(){return!this._parent||!(!this.options||!this.options.standalone)}_setUpStandalone(){var e,t;(function(e,t,n){const r=function(e){return e._rawValidators}(e);null!==t.validator?e.setValidators(iu(r,t.validator)):"function"==typeof r&&e.setValidators([r]);const i=function(e){return e._rawAsyncValidators}(e);null!==t.asyncValidator?e.setAsyncValidators(iu(i,t.asyncValidator)):"function"==typeof i&&e.setAsyncValidators([i]);{const n=()=>e.updateValueAndValidity();uu(t._rawValidators,n),uu(t._rawAsyncValidators,n)}})(e=this.control,t=this),t.valueAccessor.writeValue(e.value),function(e,t){t.valueAccessor.registerOnChange(n=>{e._pendingValue=n,e._pendingChange=!0,e._pendingDirty=!0,"change"===e.updateOn&&hu(e,t)})}(e,t),function(e,t){const n=(e,n)=>{t.valueAccessor.writeValue(e),n&&t.viewToModelUpdate(e)};e.registerOnChange(n),t._registerOnDestroy(()=>{e._unregisterOnChange(n)})}(e,t),function(e,t){t.valueAccessor.registerOnTouched(()=>{e._pendingTouched=!0,"blur"===e.updateOn&&e._pendingChange&&hu(e,t),"submit"!==e.updateOn&&e.markAsTouched()})}(e,t),function(e,t){if(t.valueAccessor.setDisabledState){const n=e=>{t.valueAccessor.setDisabledState(e)};e.registerOnDisabledChange(n),t._registerOnDestroy(()=>{e._unregisterOnDisabledChange(n)})}}(e,t),this.control.updateValueAndValidity({emitEvent:!1})}_checkForErrors(){this._isStandalone()||this._checkParentType(),this._checkName()}_checkParentType(){}_checkName(){this.options&&this.options.name&&(this.name=this.options.name),this._isStandalone()}_updateValue(e){Iu.then(()=>{this.control.setValue(e,{emitViewToModelChange:!1})})}_updateDisabled(e){const t=e.isDisabled.currentValue,n=""===t||t&&"false"!==t;Iu.then(()=>{n&&!this.control.disabled?this.control.disable():!n&&this.control.disabled&&this.control.enable()})}}return e.\u0275fac=function(t){return new(t||e)(go(su,9),go(Kc,10),go(Qc,10),go(zc,10))},e.\u0275dir=Ze({type:e,selectors:[["","ngModel","",3,"formControlName","",3,"formControl",""]],inputs:{name:"name",isDisabled:["disabled","isDisabled"],model:["ngModel","model"],options:["ngModelOptions","options"]},outputs:{update:"ngModelChange"},exportAs:["ngModel"],features:[es([Tu]),io,at]}),e})(),Su=(()=>{class e{}return e.\u0275fac=function(t){return new(t||e)},e.\u0275mod=We({type:e}),e.\u0275inj=he({}),e})(),Au=(()=>{class e{}return e.\u0275fac=function(t){return new(t||e)},e.\u0275mod=We({type:e}),e.\u0275inj=he({imports:[[Su]]}),e})(),Pu=(()=>{class e{}return e.\u0275fac=function(t){return new(t||e)},e.\u0275mod=We({type:e}),e.\u0275inj=he({imports:[Au]}),e})();function Mu(e,t){if(1&e&&(vo(0,"div",26),Fo(1),bo()),2&e){const e=Oo().$implicit;Wr(1),jo(" ",null==e||null==e.provider?null:e.provider.name," ")}}const Du=function(e){return{"background-image":e}};function Nu(e,t){if(1&e){const e=St();vo(0,"div",22),Eo("click",function(){It.lFrame.contextLView=e;const n=t.$implicit;return Oo(3).openCourse(n)}),vo(1,"div",23),vo(2,"div",24),Fo(3),bo(),_o(4,Mu,2,1,"div",25),bo(),bo()}if(2&e){const e=t.$implicit,s=t.even;Wr(1),Po("mr-5",s),mo("ngStyle",(n=5,r=Du,i="url("+e.imageUrl+")",function(e,t,n,r,i,o){const s=t+n;return fo(e,s,i)?function(e,t,n){return e[t]=n}(e,s+1,o?r.call(o,i):r(i)):function(e,t){const n=e[t];return n===zr?void 0:n}(e,s+1)}(St(),function(){const e=It.lFrame;let t=e.bindingRootIndex;return-1===t&&(t=e.bindingRootIndex=e.tView.bindingStartIndex),t}(),n,r,i,o))),Wr(2),Ro(e.name),Wr(1),mo("ngIf",null==e||null==e.provider?null:e.provider.name)}var n,r,i,o}function Vu(e,t){if(1&e&&(xo(0),vo(1,"div",20),_o(2,Nu,5,7,"div",21),bo(),ko()),2&e){const e=Oo(2);Wr(2),mo("ngForOf",e.courses)}}function Fu(e,t){if(1&e&&(xo(0),vo(1,"div",27),vo(2,"div",28),Fo(3),bo(),bo(),ko()),2&e){const e=Oo(2);Wr(3),jo(" We couldn't find any exact matches for ",e.searchTerm,". Please try refining your search or use another word. ")}}function Ru(e,t){1&e&&(xo(0),vo(1,"div",29),vo(2,"div",30),wo(3,"div"),wo(4,"div"),wo(5,"div"),wo(6,"div"),bo(),bo(),ko())}function ju(e,t){if(1&e&&(vo(0,"div",18),_o(1,Vu,3,1,"ng-container",19),_o(2,Fu,4,1,"ng-container",19),_o(3,Ru,7,0,"ng-container",19),bo()),2&e){const e=Oo();Wr(1),mo("ngIf",!e.loading&&e.courses&&e.courses.length>0),Wr(1),mo("ngIf",!e.loading&&(!e.courses||e.courses.length<1)),Wr(1),mo("ngIf",e.loading)}}let Hu=(()=>{class e{constructor(e,t){this.http=e,this.mixpanelService=t,this.webServiceUri="https://api.learnisa.com/v1″,this.learnisaUrl="https://learnisa.com",this.courses=[],this._searchTerm="",this.loading=!0,this.expandWidget=!1,window.onresize=this.onWindowResize.bind(this)}set initialSearchTerm(e){e&&(this.searchTerm=e,this.search(e))}get searchTerm(){return this._searchTerm}set searchTerm(e){this._searchTerm=e}ngAfterViewInit(){this.onWindowResize()}search(e){return t=this,void 0,r=function*(){this.expandWidget=!0,!e&&e.length<3&&(this.expandWidget=!1);try{this.loading=!0,Hi(this);let t=new pc;t=t.append("q",e),t=t.append("page","0"),t=t.append("perPage","6");const n=`${this.webServiceUri}/search`,r=yield this.http.get(n,{params:t}).toPromise();this.courses=r.courses,this.courses.forEach(e=>{var t;e.imageUrl||(e.imageUrl="https://learnisa.com/assets/images/transparent_logo_test.png"),(null===(t=e.imageUrl)||void 0===t?void 0:t.includes("http"))||(e.imageUrl=`${this.learnisaUrl}${e.imageUrl}`)}),this.loading=!1}catch(t){this.loading=!1}finally{Hi(this),this.mixpanelService.track(Lc.WIDGET_SEARCH_QUERY,{searchQuery:this.searchTerm}),this.trackPartnerUrl()}},new((n=void 0)||(n=Promise))(function(e,i){function o(e){try{a(r.next(e))}catch(t){i(t)}}function s(e){try{a(r.throw(e))}catch(t){i(t)}}function a(t){var r;t.done?e(t.value):(r=t.value,r instanceof n?r:new n(function(e){e(r)})).then(o,s)}a((r=r.apply(t,[])).next())});var t,n,r}onWindowResize(){document.querySelectorAll("#lrn-widget").forEach(e=>{this.toggleFooterWidth(e.clientWidth<450?0:1,e)})}toggleFooterWidth(e,t){var n,r,i,o;0==e?(null===(n=t.querySelector("#perso-button"))||void 0===n||n.classList.toggle("w-100",!0),null===(r=t.querySelector("#perso-button"))||void 0===r||r.classList.toggle("w-90",!1)):(null===(i=t.querySelector("#perso-button"))||void 0===i||i.classList.toggle("w-100",!1),null===(o=t.querySelector("#perso-button"))||void 0===o||o.classList.toggle("w-90",!0))}openCourse(e){if(e&&e.id){const t=e.url.replace("learnisaltd",window.location.hostname);window.open(t),this.mixpanelService.track(Lc.WIDGET_COURSE_CLICK,{courseUrl:null==e?void 0:e.url,courseName:null==e?void 0:e.name,courseProvider:null==e?void 0:e.provider,courseCategories:null==e?void 0:e.categories})}}personaliseBtn(){window.open("https://learnisa.com/main/explore"),this.trackPartnerUrl()}trackPartnerUrl(){this.mixpanelService.track(Lc.WIDGET_GET_RECOMMENDATIONS)}}return e.\u0275fac=function(t){return new(t||e)(go(Cc),go(Uc))},e.\u0275cmp=Ue({type:e,selectors:[["ng-component"]],inputs:{initialSearchTerm:"initialSearchTerm",searchTerm:"searchTerm"},decls:26,vars:2,consts:[["id","lrn-widget",1,"learnisa-widget-container"],[1,"lrn-header"],[1,"lrn-body-title"],[1,"lrn-input-container"],[1,"lrn-search-icon-container"],["xmlns","http://www.w3.org/2000/svg","width","15","height","15","viewBox","0 0 24 24"],["fill","#35c5ae","d","M23.809 21.646l-6.205-6.205c1.167-1.605 1.857-3.579 1.857-5.711 0-5.365-4.365-9.73-9.731-9.73-5.365 0-9.73 4.365-9.73 9.73 0 5.366 4.365 9.73 9.73 9.73 2.034 0 3.923-.627 5.487-1.698l6.238 6.238 2.354-2.354zm-20.955-11.916c0-3.792 3.085-6.877 6.877-6.877s6.877 3.085 6.877 6.877-3.085 6.877-6.877 6.877c-3.793 0-6.877-3.085-6.877-6.877z"],["type","text","placeholder","By subject, occupation etc.",3,"ngModel","ngModelChange","keyup.enter"],[3,"click"],[1,"lrn-widget-body"],["class","center-large-result",4,"ngIf"],[1,"lrn-footer"],[2,"max-width","600px","width","100%","text-align","center"],["id","perso-button",1,"but-width",3,"click"],["id","info",1,"pt-2","fs-10",2,"display","flex","justify-content","space-between"],["href","https://learnisa.com/main/home/privacy","target","_blank",2,"text-decoration","none"],["href","https://learnisa.com","target","_blank",2,"text-decoration","none"],["src","https://www.learnisa.com/assets/images/bullet-points-image3.png"],[1,"center-large-result"],[4,"ngIf"],[1,"lrn-row"],["class","lrn-course-item",3,"click",4,"ngFor","ngForOf"],[1,"lrn-course-item",3,"click"],[1,"result-item-image","shadow-item",3,"ngStyle"],[1,"lrn-course-title"],["class","lrn-course-sub-title",4,"ngIf"],[1,"lrn-course-sub-title"],[2,"margin","10px 0","display","flex","justify-content","center"],[2,"max-width","600px"],[1,"loader-container"],[1,"lds-ellipsis"]],template:function(e,t){1&e&&(vo(0,"div",0),vo(1,"div",1),vo(2,"div",2),Fo(3,"Gain the skills to secure your future"),bo(),vo(4,"div",3),vo(5,"div",4),It.lFrame.currentNamespace=dt,vo(6,"svg",5),wo(7,"path",6),bo(),bo(),It.lFrame.currentNamespace=null,vo(8,"input",7),Eo("ngModelChange",function(e){return t.searchTerm=e})("keyup.enter",function(){return t.search(t.searchTerm)}),bo(),vo(9,"button",8),Eo("click",function(){return t.search(t.searchTerm)}),Fo(10,"Find Courses"),bo(),bo(),bo(),vo(11,"div",9),_o(12,ju,4,3,"div",10),bo(),vo(13,"div",11),vo(14,"div",12),vo(15,"div"),vo(16,"button",13),Eo("click",function(){return t.personaliseBtn()}),Fo(17,"Or Get Personalised Recommendations"),bo(),bo(),vo(18,"div",14),vo(19,"span"),vo(20,"a",15),Fo(21,"Privacy Policy"),bo(),bo(),vo(22,"span"),vo(23,"a",16),Fo(24,"Powered by Learnisa"),wo(25,"img",17),bo(),bo(),bo(),bo(),bo(),bo()),2&e&&(Wr(8),mo("ngModel",t.searchTerm),Wr(4),mo("ngIf",t.expandWidget))},directives:[Zc,cu,Ou,il,nl,al],styles:[".ml-10[_ngcontent-%COMP%]{margin-left:10px}.pt-1[_ngcontent-%COMP%]{padding-top:4px}.pt-2[_ngcontent-%COMP%]{padding-top:8px}.fs-16[_ngcontent-%COMP%]{font-size:16px}.fs-12[_ngcontent-%COMP%]{font-size:12px}.fs-10[_ngcontent-%COMP%]{font-size:10px}.d-flex[_ngcontent-%COMP%]{display:flex}.d-block[_ngcontent-%COMP%]{display:block}.d-none[_ngcontent-%COMP%]{display:none}.w-100[_ngcontent-%COMP%]{width:100%}.w-90[_ngcontent-%COMP%]{width:90%}.learnisa-widget-container[_ngcontent-%COMP%]{background-color:#f0f6ff;border-radius:5px;padding:15px}.learnisa-widget-container[_ngcontent-%COMP%] .lrn-header[_ngcontent-%COMP%]{display:flex;align-items:center;flex-direction:column}.learnisa-widget-container[_ngcontent-%COMP%] .lrn-header[_ngcontent-%COMP%] .lrn-input-container[_ngcontent-%COMP%]{display:flex;background-color:#fff;border-radius:15px;margin-bottom:15px;width:100%;max-width:600px}.learnisa-widget-container[_ngcontent-%COMP%] .lrn-header[_ngcontent-%COMP%] .lrn-input-container[_ngcontent-%COMP%] input[_ngcontent-%COMP%]{border:none;outline:none;text-overflow:ellipsis;width:100%;font-size:13px}.learnisa-widget-container[_ngcontent-%COMP%] .lrn-header[_ngcontent-%COMP%] .lrn-input-container[_ngcontent-%COMP%] .lrn-search-icon-container[_ngcontent-%COMP%]{height:35px;border-radius:50%;padding-left:9px;padding-right:4px;display:flex;align-items:center;justify-content:center}.learnisa-widget-container[_ngcontent-%COMP%] .lrn-header[_ngcontent-%COMP%] .lrn-input-container[_ngcontent-%COMP%] button[_ngcontent-%COMP%]{background-color:#35c5ae;width:150px;border:none;height:35px;border-radius:20px;color:#fff;font-size:12px;font-weight:600;cursor:pointer}.learnisa-widget-container[_ngcontent-%COMP%] .lrn-header[_ngcontent-%COMP%] .lrn-input-container[_ngcontent-%COMP%] button[_ngcontent-%COMP%]:hover{background-color:#3fb2a1}.learnisa-widget-container[_ngcontent-%COMP%] .lrn-body-title[_ngcontent-%COMP%]{color:#2d62b2;margin:10px;font-weight:600;text-align:center}.learnisa-widget-container[_ngcontent-%COMP%] .lrn-widget-body[_ngcontent-%COMP%] .lrn-row[_ngcontent-%COMP%]{display:flex;justify-content:center;flex-wrap:wrap;max-width:600px;margin:auto}.learnisa-widget-container[_ngcontent-%COMP%] .lrn-widget-body[_ngcontent-%COMP%] .lrn-row[_ngcontent-%COMP%] .lrn-course-item[_ngcontent-%COMP%]{cursor:pointer;margin-bottom:10px;width:50%;max-width:300px}.learnisa-widget-container[_ngcontent-%COMP%] .lrn-widget-body[_ngcontent-%COMP%] .lrn-row[_ngcontent-%COMP%] .lrn-course-item[_ngcontent-%COMP%] .shadow-item[_ngcontent-%COMP%]{box-shadow:inset 0 -70px 20px -15px #384745;border-radius:5px}.learnisa-widget-container[_ngcontent-%COMP%] .lrn-widget-body[_ngcontent-%COMP%] .lrn-row[_ngcontent-%COMP%] .lrn-course-item[_ngcontent-%COMP%] .shadow-item[_ngcontent-%COMP%]:hover{box-shadow:inset 0 -70px 20px -15px #737978}.learnisa-widget-container[_ngcontent-%COMP%] .lrn-widget-body[_ngcontent-%COMP%] .lrn-row[_ngcontent-%COMP%] .lrn-course-item[_ngcontent-%COMP%] .result-item-image[_ngcontent-%COMP%]{height:125px;width:98%;background-repeat:no-repeat;background-size:contain;background-position:50%;overflow:hidden;display:flex;flex-direction:column;align-items:baseline;justify-content:flex-end;padding:5px}.learnisa-widget-container[_ngcontent-%COMP%] .lrn-widget-body[_ngcontent-%COMP%] .lrn-row[_ngcontent-%COMP%] .lrn-course-item[_ngcontent-%COMP%] .lrn-course-title[_ngcontent-%COMP%]{font-size:10px;color:#fff}.learnisa-widget-container[_ngcontent-%COMP%] .lrn-widget-body[_ngcontent-%COMP%] .lrn-row[_ngcontent-%COMP%] .lrn-course-item[_ngcontent-%COMP%] .lrn-course-sub-title[_ngcontent-%COMP%]{font-size:10px;color:#c5e8e3}.learnisa-widget-container[_ngcontent-%COMP%] .lrn-footer[_ngcontent-%COMP%]{display:flex;align-items:center;justify-content:center;flex-direction:column}.learnisa-widget-container[_ngcontent-%COMP%] .lrn-footer[_ngcontent-%COMP%] button[_ngcontent-%COMP%]{background-color:#2d62b2;color:#fff;border:none;font-size:13px;padding:8px;font-weight:600;border-radius:6px;cursor:pointer}.learnisa-widget-container[_ngcontent-%COMP%] .lrn-footer[_ngcontent-%COMP%] button[_ngcontent-%COMP%]:hover{background-color:#21457a}.learnisa-widget-container[_ngcontent-%COMP%] .lrn-footer[_ngcontent-%COMP%] a[_ngcontent-%COMP%]{text-align:center;margin-top:10px;color:#2a9e8b;font-size:10px}.learnisa-widget-container[_ngcontent-%COMP%] .lrn-footer[_ngcontent-%COMP%] a[_ngcontent-%COMP%]:hover{color:#35c5ae}.learnisa-widget-container[_ngcontent-%COMP%] .lrn-footer[_ngcontent-%COMP%] a[_ngcontent-%COMP%] img[_ngcontent-%COMP%]{vertical-align:bottom;padding-left:5px}.loader-container[_ngcontent-%COMP%]{width:100%;display:flex;align-items:center;justify-content:center;margin-top:50px}.lds-ellipsis[_ngcontent-%COMP%]{display:inline-block;position:relative;width:80px;height:80px}.lds-ellipsis[_ngcontent-%COMP%] div[_ngcontent-%COMP%]{position:absolute;top:33px;width:13px;height:13px;border-radius:50%;background:#35c5ae;animation-timing-function:cubic-bezier(0,1,1,0)}.lds-ellipsis[_ngcontent-%COMP%] div[_ngcontent-%COMP%]:first-child{left:8px;animation:lds-ellipsis1 .6s infinite}.lds-ellipsis[_ngcontent-%COMP%] div[_ngcontent-%COMP%]:nth-child(2){left:8px;animation:lds-ellipsis2 .6s infinite}.lds-ellipsis[_ngcontent-%COMP%] div[_ngcontent-%COMP%]:nth-child(3){left:32px;animation:lds-ellipsis2 .6s infinite}.lds-ellipsis[_ngcontent-%COMP%] div[_ngcontent-%COMP%]:nth-child(4){left:56px;animation:lds-ellipsis3 .6s infinite}@keyframes lds-ellipsis1{0%{transform:scale(0)}to{transform:scale(1)}}@keyframes lds-ellipsis3{0%{transform:scale(1)}to{transform:scale(0)}}@keyframes lds-ellipsis2{0%{transform:translate(0)}to{transform:translate(24px)}}"]}),e})(),qu=(()=>{class e{constructor(e){this.injector=e;const t=function(e,t){const n=function(e,t){return t.get(rs).resolveComponentFactory(e).inputs}(e,t.injector),r=t.strategyFactory||new rc(e,t.injector),i=function(e){const t={};return e.forEach(({propName:e,templateName:n})=>{var r;t[(r=n,r.replace(/[A-Z]/g,e=>`-${e.toLowerCase()}`))]=e}),t}(n);class o extends oc{constructor(e){super(),this.injector=e}get ngElementStrategy(){if(!this._ngElementStrategy){const e=this._ngElementStrategy=r.create(this.injector||t.injector);n.forEach(({propName:t})=>{if(!this.hasOwnProperty(t))return;const n=this[t];delete this[t],e.setInputValue(t,n)})}return this._ngElementStrategy}attributeChangedCallback(e,t,n,r){this.ngElementStrategy.setInputValue(i[e],n)}connectedCallback(){let e=!1;this.ngElementStrategy.events&&(this.subscribeToEvents(),e=!0),this.ngElementStrategy.connect(this),e||this.subscribeToEvents()}disconnectedCallback(){this._ngElementStrategy&&this._ngElementStrategy.disconnect(),this.ngElementEventsSubscription&&(this.ngElementEventsSubscription.unsubscribe(),this.ngElementEventsSubscription=null)}subscribeToEvents(){this.ngElementEventsSubscription=this.ngElementStrategy.events.subscribe(e=>{const t=function(e,t,n){if("function"!=typeof CustomEvent){const r=e.createEvent("CustomEvent");return r.initCustomEvent(t,!1,!1,n),r}return new CustomEvent(t,{bubbles:!1,cancelable:!1,detail:n})}(this.ownerDocument,e.name,e.value);this.dispatchEvent(t)})}}return o.observedAttributes=Object.keys(i),n.forEach(({propName:e})=>{Object.defineProperty(o.prototype,e,{get(){return this.ngElementStrategy.getInputValue(e)},set(t){this.ngElementStrategy.setInputValue(e,t)},configurable:!0,enumerable:!0})}),o}(Hu,{injector:this.injector});customElements.define("learnisa-search",t)}ngDoBootstrap(){}}return e.\u0275fac=function(t){return new(t||e)(Qn(no))},e.\u0275mod=We({type:e}),e.\u0275inj=he({providers:[],imports:[[Hc,Fl,Pu]]}),e})();(function(){if(Ra)throw new Error("Cannot enable prod mode after platform setup.");Fa=!1})(),Nl().bootstrapModule(qu,{ngZone:"noop"}).catch(e=>console.error(e))},zn8P:function(e,t){function n(e){return Promise.resolve().then(function(){var t=new Error("Cannot find module '"+e+"'");throw t.code="MODULE_NOT_FOUND",t})}n.keys=function(){return[]},n.resolve=n,e.exports=n,n.id="zn8P"}},[[0,0]]]);
More on Successful Career Change:
---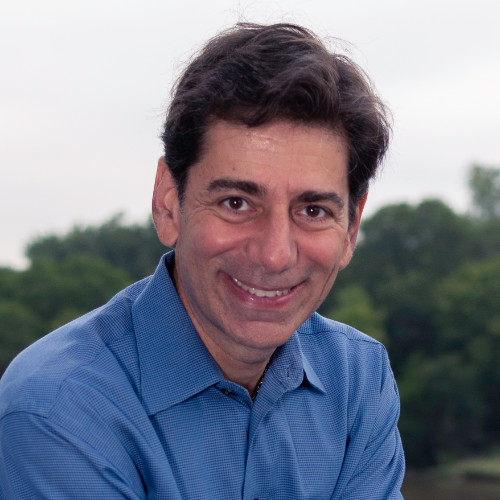 About the author…
Job-Hunt's Working with Recruiters Expert Jeff Lipschultz is a 20+ year veteran in management, hiring, and recruiting of all types of business and technical professionals. He has worked in industries ranging from telecom to transportation to dotcom. Jeff is a founding partner of A-List Solutions, a Dallas-based recruiting and employment consulting company. Learn more about him through his company site alistsolutions.com. Follow Jeff on LinkedIn and on Twitter (@JLipschultz).
More about this author…