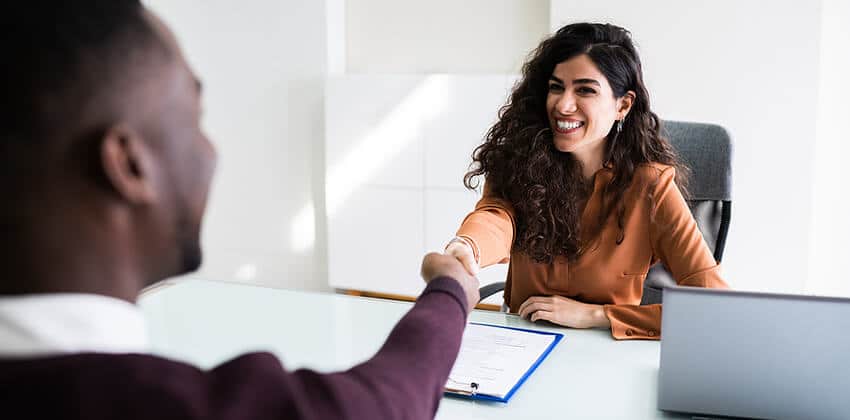 Differentiate yourself from most other job hunters by researching potential employers before you apply, so you don't waste your time, and before you go to an interview, so you make a great impression.
(For more ways to differentiate yourself from the other job seekers, read Job-Hunt's Standing Out from the Crowd article, and for more information on company research, see the list of articles in the right column.)
Dropping a few industry facts or product names will show that you have made the effort to learn about the organization and its marketplace, demonstrating your initiative, skill, and intelligence. Few competing applicants will have invested the time and energy. So, YOU will stand out!
Research the Employer and Their Marketplace and Competitors
Before you send a resume or respond to a job posting, gather some basic information about the organization:
What does does the company do? What industry is it in? Learn what you can about the industry in general and this organization's place in the industry. You may have contacts in the industry and an "inside track" or it may be an industry you want to avoid.Learn more to find out.
Are you connected on LinkedIn with any current employees? Former employees? Current and former employees can be excellent sources of information about the organization, managers, etc.Best: if the employer has an employee referral program, a current employee could be rewarded for referring you for a job. And, you are 3 to 5 times more likely to be hired when referred by an employee.
What are the company's major products and/or services? You may be familiar with the products or services (good and bad). Ideally you are a fan. Knowing the names of their products and services will be impressive, if you share that information. So, do some "name dropping" as appropriate.
What other organizations are "major players" in the industry?These organizations may also be opportunities for you, and knowing more about the industry will give you a better idea of how interested you are and what the future may hold.
With whom does the organization compete most directly or most often? Learn as much as you can about their main competitors, if you can identify them. Do be prepared to name them in a job interview.
Were new products and/or services recently introduced? Old ones recently retired? This knowledge will be very impressive!
What is recent financial performance? This is very important to you, particularly if the financial performance is negative. When the layoffs begin, the newest employees are usually the first laid off.
Any layoffs, class action law suit settlements, or product recalls announced?These are usually warning signs. Be cautious if you find several of these warning signs.
Look for any other information you can find. Check out Job-Hunt's Guide to Using Google for Job Search and read 50 Google Searches to Avoid a Layoff or Bad Employer for more ideas.
Apply the Information You Find
Now, how do you use that information?
Screen out organizations that don't appear to be successful or industries you don't like.

You won't waste your time pursuing a job in a company that may lay you off 9 months after they hire you. And, you won't waste energy applying for a job in an industry you don't respect (a job in a Web casino development company if you don't approve of gambling, for example).

Drop product/service names in cover letters, resumes, and interviews.

If you've worked with the company's (or a competitor's) products or services, mention that. Interviewing at Microsoft? Include your expertise with Microsoft Office in your cover letter and resume. (Be careful about describing problems with those products/services, but be honest if asked. Feel free to be critical about the competition; just be sure that you are correct.)

Include relevant experience in your resume.

For example, possibly include your high school job at McDonald's when applying for a job in a food service or retail business even if you normally don't mention it.

Avoid foot-in-mouth disease during the interview process.

Don't gush about how much you love NBC's Today show when you are interviewing with CBS or ABC (unless they ask you specifically about the Today show or about competing programs that you enjoy – but be very careful about "gushing" in that case).

Identify other interesting employers.

Make note of those competitors. Do they look like good places to work? Do they have jobs open? Do they probably need someone to do the job you want? Since you have a list, check them out.
Employers will be impressed that you took the time to research them! Most employers typically feel that job seekers just hit the "Apply" button without even reading the job description, much less knowing anything about the employer.
More: The Ultimate Guide to Company Research for Your Job Search
Bottom Line
By doing this research, you are demonstrating your interest, and they will be both pleased and impressed with that. And, you may save yourself time by avoiding bad employers.
---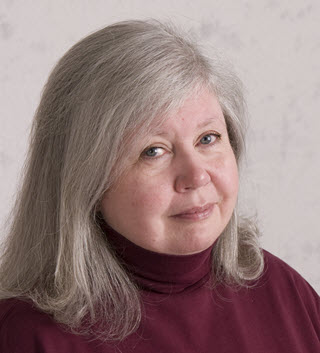 About the author…
Online job search expert Susan P. Joyce has been observing the online job search world and teaching online job search skills since 1995. A veteran of the United States Marine Corps and a recent Visiting Scholar at the MIT Sloan School of Management, Susan is a two-time layoff "graduate" who has worked in human resources at Harvard University and in a compensation consulting firm. Since 1998, Susan has been editor and publisher of Job-Hunt.org. Follow Susan on Twitter at @jobhuntorg and on Facebook, LinkedIn.
More about this author…