Job loss happens to everyone eventually, and, often, it takes much longer to find a new job than anyone expects. Even while you have a job, you can do a few simple things to lay the groundwork for your next job. Implement these New Year's Resolutions:
1. If you don't already know, decide what you want to do, where, and for whom you want to do it.
This is the number one reason people have trouble finding a new job. They don't know what they want. Take the time to figure it out, and you'll be way ahead of the rest of the crowd.

If you cannot quickly and succinctly answer, "What work are you looking for?" you will just be spinning your wheels. Your job search will be unfocused, and, as bad, the people who want to help you won't know what they can do for you.

Richard Bolles' classic book, What Color Is Your Parachute (2005), has helped millions of people answer the what-do-I-want-to-do question. His Website, JobHuntersBible, offers more information to supplement the book.

Also, check WishCraft.com (a repeat as Job-Hunt's Hot Site of the Week) for a wonderful no-cost book from Barbara Sher to download. WishCraft helps you figure things out, too.
2. "Build-up" your resume.
In thinking about your next job, you have probably identified areas where your skills or experience could be a bit stronger to make you more competitive. Put together a plan to build a stronger resume by eliminating a perceived (or actual) weakness.

Get the skills you need. Need to improve your grammar, computer, or presentation skills? Need a college degree or a professional certification for that "next" job? Get training, even if your employer won't pay for it. This is investing in yourself.
Get the experience you need. If you are employed, see if you can get assigned to work in the area where you need experience or offer to help a colleague who works in that area. Not employed? Volunteer where your family worships, at your child's school, or in a neighborhood organization (the local food bank, historical society, etc.) or some other non-profit organization, etc., to start accruing that missing experience.
3. Build business relationships with "new" people who work for other employers or for themselves.
Join professional/industry associations or fraternal organizations, and go to the meetings. Speak to the other people there – don't be an anonymous wallflower. Yes, this can be uncomfortable, in the beginning. So…
Get active in the group to become more comfortable.Most people need to have some sort of role in the organization because it gives them something to do when the group gathers. It's also a great way to meet and form business relationships with other members. So, join a committee, run for office, help with fundraising or the Website or something. Attend conferences and seminars (even on your own time, paid for with your own money).
Don't expect instant success or recognition.It takes a while (maybe more than a year) for relationships to develop and for a group of strangers to become a group of your friends (or, at least, friends and familiar faces). But, that's why you need to start NOW!
Look for win-win situations – for both you and the organization (and its other members). While this is about you (and your future), it's not completely about you. So, give more than you receive, at least in the beginning. Someone who's totally focused on "taking" will turn people off.
[For more networking ideas, read Job-Hunt's Tapping the Hidden Job Market article, the Riley Guide's Network, Interview & Negotiate, and JobStar's The Hidden Job Market.]
4. Retain or rekindle relationships with people from your past.
Stay in touch (or get back in touch) with old friends, school mates, colleagues, neighbors, long-lost relatives, etc. Let them know about your job hunt and help them with theirs. At the very least, you may catch up on some juicy gossip.
5. If you have a job, keep track of your accomplishments in your current job, and the people who could provide a recommendation for your next job.
Completed a project early and under budget? Increased sales in your area? Received the Employee of the Month/Year award? Closed 3 sales in 1 week? Got the highest customer satisfaction rating for October? Document each accomplishment, and keep a file or list (at home). Then, when needed, you'll have a jump start on updating your resume.

If someone who has been very pleased with your work leaves for a new job with another employer, ask them for a written recommendation, or get their home address and phone number (and permission) to stay in touch.
---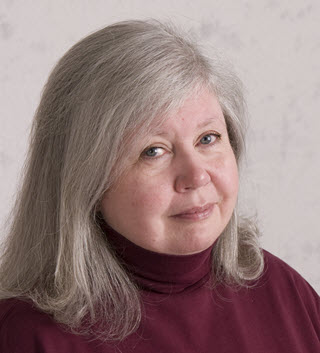 About the author…
Online job search expert Susan P. Joyce has been observing the online job search world and teaching online job search skills since 1995. A veteran of the United States Marine Corps and a recent Visiting Scholar at the MIT Sloan School of Management, Susan is a two-time layoff "graduate" who has worked in human resources at Harvard University and in a compensation consulting firm. Since 1998, Susan has been editor and publisher of Job-Hunt.org. Follow Susan on Twitter at @jobhuntorg and on Facebook, LinkedIn.
More about this author…