If you have never worked in the nonprofit sector, you might not know how different that experience can be from one in the corporate world — both in culture and in posture.
And, the same can be said about its complexity, as defining the term nonprofit sector can mean many things.
What is a Nonprofit Organization? Definition & Meaning
Nonprofit organizations also can be categorized by those that serve members, such as professional associations or labor unions, and those that serve the public, such as religious, charitable, business leagues, social and recreational clubs, fraternal societies, and social welfare organizations.
The nonprofit sector includes essentially any type of public, private, or government organization that provides a service without the expectation of financial return or profit.
Nonprofit organizations range from the local Chambers of Commerce, United Way, Salvation Army, churches, synagogs, and other places of worship to very large national and international organizations like the National Rifle Association, St. Jude Children's Research Hospital, and the Bill & Melinda Gates Foundation.
Nonprofits also play multiple roles in society, and address a variety issues. For example, the nonprofit can provide a service to the community, such as a school or a shelter for battered women. It could provide a service to other nonprofits — such as a nonprofit that offers consulting and/or IT services to other nonprofits. It also could be an organization, such as a foundation, that funds nonprofits.
For more information about the different kinds of nonprofits, see CharityNavigator.org.
Working for a Nonprofit vs. Corporation: 7 Major Differences
If you are contemplating transitioning from the corporate world to the nonprofit sector, understanding the cultural differences between these two spheres is essential before you can tackle the potential transition challenges.
Switching from a career in the business sector to the nonprofit sector is usually a leap in culture and organizational dynamics.
Even though nonprofits have been hiring more business individuals, there is a fundamental difference in culture between the two environments. Any individual wishing to pursue a career in the nonprofit sector should try to understand some of the differences before making the transition.
1. Profit Is Not a Measure of Success
In a nonprofit organization, the "mission" — not the profit — is the driving force behind the organization. And, the quarterly focus on revenues and profits, which characterize the business sector, doesn't necessarily define success.
So, for someone who has continually succeeded based on profit margin, there would need to be an adjustment as to how to measure success.
2. Resources May Be Limited
Nonprofits are typically resource constrained. This phenomenon can have an impact on management's ability to implement programs (like adding new technology), make changes, and actually accomplish the nonprofit's mission.
3. Potentially Slower Decision-Making Process
Unlike corporate enterprises, the nonprofit sector tends to be process oriented and consensus driven, both of which can slow decision making. This can be frustrating for someone who is used to more well-defined structure. In the corporate world, the pyramid-like organization can quicken decision making and implementation.
4. Wider Sphere of Influence and Interaction
The nonprofit sector can offer the opportunity to interact with individuals from all types of organizations, such as government, corporate, and the community at large as well as other nonprofits.
5. More Flexible Working Conditions
Nonprofits also can offer flexible working conditions and environments, which can be favorable to career changers. Although the corporate world is starting to look at alternative options for its workers, the nonprofit world is leaps and bounds ahead of corporate America on such issues as flexible scheduling, job sharing, telecommuting, leaves of absence, and health benefits.
6. Employees Tend to Be Committed to the Organization's Purpose
The nonprofit sector also can differ from the corporate world in the type of employee. This sector tends to attract bright individuals who are passionate and committed to their cause. They are working for their nonprofit organization because they believe they are making a difference in the world, or because they believe in the direction of their organization, or that they have a lifelong passion for the work that their group does.
Often, this is not the case in the corporate world, where money always is the bottom line, and many co-workers can be unhappy with their salaries, work conditions, and upward movement (or lack of) within the company.
7. Salaries May Be Lower
Not all positions in a nonprofit are paid. For some nonprofits, the majority of people doing the work are volunteers. In theory, this should leave more money in the budget for the paid employees, but that is not always true. With fewer income sources, and no margin of profitability, the trickle-down effect on your pay might not be as frequent nor be as lucrative.
Bottom Line on Working for a Nonprofit vs a For-Profit
As usual, making an informed decision is your best strategy. The differences between the corporate world and the nonprofit sector can be vast, and taking all of these factors into consideration is important before making a decision on whether transitioning is an option for you.
More About Successful Career Change
---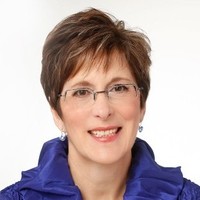 About the author…
Job-Hunt's Career Change Expert, Randi Bussin, founder and president of Aspire!, is a career coach and counselor with more than 25 years of business, entrepreneurial, and career counseling experience, including DISC assessments. Randi has experienced several major career transitions (from corporate to small business owner to career counselor to coach) and personally understands the effort and commitment involved. She has appeared on public television's "Job Doctor," and is a frequent contributor to Bridgestar's Leadership Matters newsletter, The Ladders job-search Web site (www.theladders.com) and her own blog, which offers advice on career transition, job search, and labor market trends. Follow Randi on Twitter @Aspire4Success.
More about this author…