What better way to spend your time than getting paid for work you would do for free?
For many people in search of a more meaningful and lifestyle friendly career, that means trading in the corporate life in favor of employment with a foundation, charity, or other nonprofit organization.
5 Tips for Optimizing the Transition to a Non-Profit Career
One of the best ways to transition into the nonprofit arena is through volunteer assignments.
As a volunteer, you'll enjoy the chance to learn more about the inner workings of the nonprofit world, develop needed skills and make connections with people who can help you network your way into paid employment.
Of course, not every volunteer assignment will lead to a salaried job. But by being strategic about your volunteerism, you can maximize your odds of turning your volunteer hours into a paid position.
Here are five tips for optimizing your volunteer time as you transition into the nonprofit world:
Avoid volunteering simply because you are asked

We've all fallen into the trap of taking on volunteer jobs simply because we were asked and felt obligated to help (school bake sales anyone?).

But if you're serious about going to work for a nonprofitg roup, you are going to have to clear your calendar of the "just because" volunteer hours and replace them with meaningful volunteer jobs that are more closely aligned with your career targets.

Limit your volunteer efforts to jobs that will help you gain contacts, skills or knowledge that are closely aligned with your nonprofit goals.

Do your homework

Not all non-profits are created equal. Ideally, you want to find organizations that have the financial resources to support paid staff members.

But at a minimum, seek out non-profits that are well-managed and provide volunteers with meaningful opportunities to strengthen their skills and enhance their nonprofit resumes.

Volunteer in high-impact areas

Be a problem-solver. Offer your services in ways that can make a real difference to the organization. Fund raising, development, and volunteer recruitment are three key areas where non-profits almost always need assistance.

Seek out organizations with "power players"

Networking is the single best way to find a paying position in the nonprofit world (just like it is in the corporate world).

Focus on volunteer opportunities with organizations that are run by people "in the know" who can help you build your network of influential contacts within the nonprofit world.

Broadcast your intentions

Once you've proven your worth, don't be shy about letting the staff and board of directors know that you are interested in finding paid work.

You never know when they might be willing to hire you for a temporary project or a more permanent position.
Finally, take advantage of some of the many excellent resources listed here on Job-Hunt to help you make the leap into the nonprofit world.
More About Volunteering
To Learn More About Work From Home:
More About Turning a Passion into Income:
---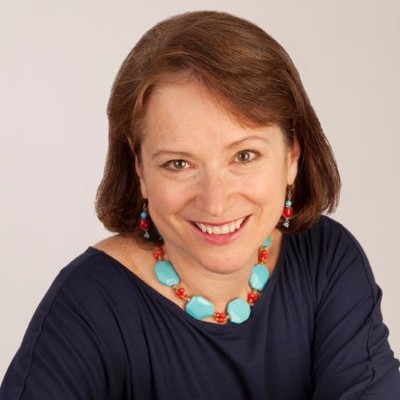 About the author…
Nancy Collamer, M.S., is a semi-retirement coach, speaker, and author of Second-Act Careers: 50+ Ways to Profit From Your Passions During Semi-Retirement. You can now download her free workbook called 25 Ways to Help You Identify Your Ideal Second Act on her website at MyLifestyleCareer.com (and you'll also receive her free bi-monthly newsletter).
More about this author…