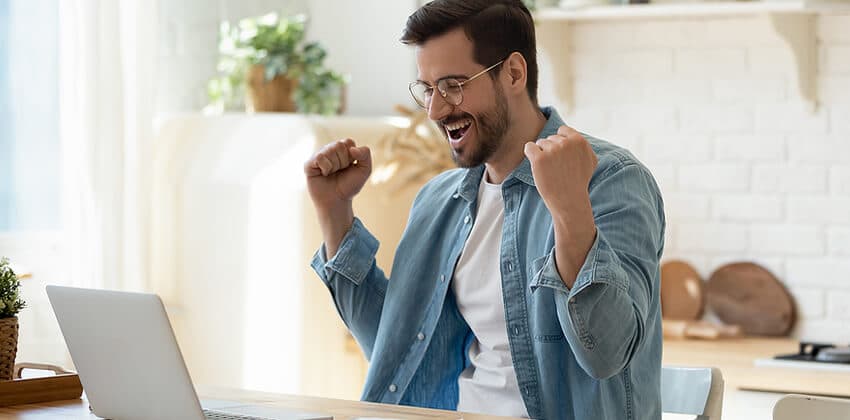 You accepted a job offer and have completed a well-deserved victory lap. Maybe even a little bubbly to celebrate your success? Both are reasonable actions to take after a grueling job search.
Understandably, you're eager to reenter the long-sought-after work world and hang up your marketing hat because…mission accomplished! Job seekers insist they'll never find themselves vulnerable again but then abandon marketing strategies once hired. Resist that temptation.
Follow these five steps once you've accepted a job offer:
1. Send "Thank You's" All Around
You didn't go it alone, and now it's time to show your appreciation for all who helped. Consider it a professional courtesy to inform connections of your new status. Networking is all about reciprocity, so start by acknowledging their role in your success. Send a personalized email recounting the specific ways they helped you. Never leave it to chance that they'll discover your news in a LinkedIn feed.
If you haven't already done this (and you should have), send thank-you notes to all employers who interviewed you, even if no offer was made. Seems counterintuitive? Here's why it makes perfect sense: You are thanking them for the time spent, the insights gained about their company or yourself, and the opportunity given to share your background. Never underestimate the value of social capital. Building relationships is less about grand gestures and more about simple acts. Be memorable and do the unexpected.
2. Get On Your Manager's Calendar On Week One
It's easy to get lost in the shuffle—especially in the virtual world we now inhabit. During the interview process, you may have established some intel about your new manager's contact information and work habits. Did you determine who handles their calendar? What about their personal preferences (i.e., the general time of day available, the best phone number to use, the preferred mode of communication)? Smart marketers do this and know how to get in front of their target audience.
But why plan a separate meeting with your boss when HR has already set up onboarding? Here are two good reasons:
First, it demonstrates your ability to hit the ground running. You've had several rounds of interviews, received job postings and/or job descriptions, and met with HR, the hiring manager, and team members. Now is the time to fine-tune that knowledge of the position, company, and customers. In this first meeting, the objective is to gain insights for building a 90-day plan. Focus on doing more listening and less talking.
Second, don't assume this manager's style will be the same as your former bosses' styles. Save time and avoid missteps by simply inquiring about what works for them. How do they like to communicate? Do they prefer meetings, phone calls, or reports? What level of detail is sufficient for them to feel informed? Getting to know your "customer" will set you apart from employees who fail to understand effective communication.
3. Create a 90-Day Plan
Next on the agenda is writing a three-month plan. Think like a consultant and demonstrate your ability to develop a scope of work by identifying opportunities, pain points, and resources, and include estimated timelines. While data points may be limited, use the information gleaned from the first meeting and focus on the plan's framework. At this stage, the plan does not need to be perfect; details will follow.
Next, identify issues and areas for improvement and propose solutions. Meet with colleagues for their legacy or nuanced knowledge of the company's background/history. Conduct independent industry research to be well versed in market trends. It's time to deliver on the promises made during the interview process. The 90-day plan serves as a great vehicle to articulate your value proposition.
4. Maintain "Social" Presence
During your job search, you were active on LinkedIn and perhaps engaged with Facebook professional groups, Instagram, and Twitter. The value of social media was apparent to ensure visibility, promote thought leadership, and/or demonstrate expertise in your field. You also understood the need to keep current with industry trends, competitors' activities, and perhaps even regularly contributed comments on LinkedIn posts. Maintain a level of engagement on these platforms or slip into the shadows.
Don't lose interest in your professional community and expend all energy on 9-to-5 activities. Your job is the number one priority, but carve out time to keep your finger on the pulse by staying active on social platforms. Most importantly, keep your connections alive. They will serve as the conduit to future opportunities.
5. Continue Down a Learning and Development Track
Upskilling was a way to fill gaps in your background to meet job requirements. Remember the role continuous learning played while searching, and maintain intellectual curiosity. Take advantage of all learning and development initiatives employers offer, including tuition reimbursement, presentation opportunities, committee assignments, and training. Your skills have a shelf life—keep them fresh.
Learning comes in all shapes and sizes and is available for a nominal cost (or no cost). Explore online classes, workshops, podcasts, webinars, etc. Don't limit learning experiences to what employers have budgeted. One positive of the pandemic is that it led to a treasure trove of online courses. Consider classes offered through Udemy, Skillshare, LinkedIn Learning, Coursera, edX, MasterClass, or Udacity (just to name a few).
Future-Proof Your Career
Today's job market demands agility. Stay current and relevant with your skills, knowledge, and abilities, but don't stop there. Maintain the marketing strategies used in your job search and you'll stand out from the crowd.
---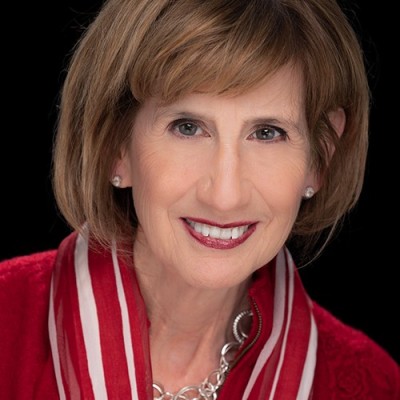 About the author…
Barbara Schultz is the founder of The Career Stager and a Certified Professional Resume Writer (CPRW) through the National Resume Writer's Association. Barbara has held senior HR leadership roles in entrepreneurial settings and gives a unique perspective to job seekers from a life spent on the "other side of the desk."
More about this author…