By Susan P. Joyce
____________________________________
Resume of M. J. Smith, SPHR, GPHR
HR Executive with 10+ years experience
managing 15 to 75 person HR departments
for Fortune 1000 companies
____________________________________
Contact:
[email protected]
LinkedIn Profile: www.linkedin.com/in/mjsmithsphr
================================
Skills Summary:
Department management:
manage budgets up to $85M/year, including
employee retention programs, employee
communications, intranet, recruiting, training and
development, hiring, firing, counseling, and
organizational development.
Compensation and benefits management:
contract negotiating, compensation surveys, equity,
salary ranges, Hay System and Points, EEO, IRS.
Financial services management:
commissions, stock options, base salary, salaries plus
bonuses.Financial products and services:
investments, stock, bonds, equities, mutual funds,
financial instruments, NASDAQ, NYSE.
Corporate Officer:
Board of Directors, consultants, contractors, subcontractors.
Education:
BS, NYU; MBA/MA, BU; HBS AMP.
Certifications:
Harvard Business School AdvancedManagement Program
Global Professional in Human Resources, SHRM
Senior Hay System Consultant Certification
Association Memberships:
SHRM, ASTD, NEHRA.
================================
Experience:
2012 to Present
NYSE Financial services company
2014 to Present — Vice President of Human Resources
** Designed, developed, and implemented the Human Resources
strategy for a pre- and post-IPO company with locations in
Massachusetts, New Hampshire, Connecticut, and New York.
** Developed and directed a high-volume recruiting program to
successfully fill 1,250 positions in 9 months.
** Reduced healthcare premiums by 20% ($900,000 in savings)
while offering enhanced health care coverage options.
** Reduced Payroll and HRIS costs by 25% while improving
technology and capabilities.
** Doubled 401(k) Plan participation rate while achieving
a 26% reduction in administrative costs.
2012 to 2014 — Division Director of Human Resources
** Developed and implemented progressive human resources
programs for $100m division, reducing turnover by 14%.
** Directed and managed the 8-member HR team's efforts in the following
areas:
** Recruiting and staffing
** Compensation and benefits
** Employee relations and communications
** Training and development
____________________________________
2009 to 2013
Acme International Financial Group
2010 to 2013 — Director of Training and Development
** Managed all training functions including computer skills,
management development, and professional skills.
** Designed and developed Acme Executive Development
program, a 12-month high-potential management training
program.
2007 to 2010 — Manager of Training and Development
** Designed, developed, and delivered the management
development curriculum for Group headquarters.
** Conducted OD interventions within line organizations
using competency models, climate surveys, and team-
building programs.
2001 to 2007
Hewlett Packard Company
2003 to 2007 — HR Development Manager
** Program manager for the communication skills training
curriculum.
** Presentation consultant and coach for senior management.
2001 to 2003 — Senior HR Development Specialist
================================
Education:
** Harvard Business School, Advanced Management Program
** Boston University, Master of Business Administration and
Master of Arts in Communications
** New York University, Bachelor of Science in
Communications and Education
____________________________________
Professional Affiliations:
** Certified Senior Professional in Human Resources (SPHR)
Society for Human Resources Management
** Certified Global Professional in Human Resources (GPHR)
Human Resources Certification Institute
** Northeast Human Resources Association
** American Society of Training and Development
____________________________________
Recent Speaking Engagements:
** Trends in 21st Century Compensation, Boston Salary
Survey Society (BSSS), March 4, 2017
** Employee Motivation and Retention Through Effective
Salary Planning, National Association of Brilliant
Business Managers (NABBM), November 15, 2016
_________________________________
Preferred Location:
Eastern Massachusetts, but will relocate for
the right opportunity
Effective date: April 18, 2017
---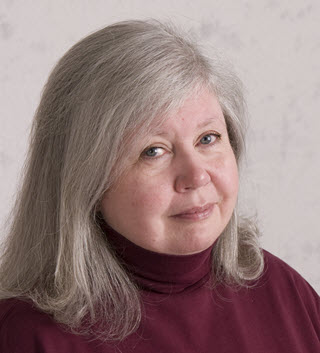 About the author…
Online job search expert Susan P. Joyce has been observing the online job search world and teaching online job search skills since 1995. A veteran of the United States Marine Corps and a recent Visiting Scholar at the MIT Sloan School of Management, Susan is a two-time layoff "graduate" who has worked in human resources at Harvard University and in a compensation consulting firm. Since 1998, Susan has been editor and publisher of Job-Hunt.org. Follow Susan on Twitter at @jobhuntorg and on Facebook, LinkedIn.
More about this author…