LaDonna Davis (not her real name) always thought she wanted to be a teacher when she grew up.
The Details About This Mom Resume Sample (Links at Bottom of Article)
LaDonna received a BA in Education and went to work teaching preschool for the local school district after graduating.
During her fourth year at the preschool, she became pregnant and decided to become a stay-at-home mom until her child entered kindergarten.
For the next five years, LaDonna's focus was on being a full-time mother. To keep her teaching dream alive, she did sporadic volunteer work as an assistant teacher at the local middle school.
It was during this time at the middle school that she realized teaching was not the ideal career for her.
The problem: she didn't know what she wanted to do, so she hired a career counselor to help her figure things out. After some skills assessment and informational interviewing, LaDonna decided to go back to school to get a degree in Psychology, with the goal of becoming a Childhood Development Specialist sometime in the future.
In the meantime, LaDonna needed a job! So, she focused on landing a job that would pay the bills while she got her new degree, targeting small businesses and moving away from education.
Handling the Employment Gap
To overcome the issue of not holding a full-time job for five years, she showed she was actively volunteering and documented her volunteer work so that it showed her project management, administrative, and organizational skills.
Launching Her Career Change
To distance herself from teaching and begin her career change, LaDonna made these changes to her resume:
She used content focused more on her organizational and project management experience to demonstrate that she would be an excellent Office Manager for a local small business.
She created a strong keyword list showing her transferrable skills from working within the schools, which helped define her as an organized person who knows how to create and streamline systems, and effectively manage projects, programs, and people.
She purposely did not write a lot about her teaching experience because that's the aspect of her previous work that she does not want to repeat.
The Bottom Line on This Resume Example for a Mom Returning to Work
This one-page resume is clean and concise. It delivers only the most relevant information, thereby painting the picture of a job seeker who will organize and manage a small professional office in a neat and straightforward manner.
The Resume Samples for LaDonna:
More About Managing Employment Gaps
More About Beating Unemployment:
---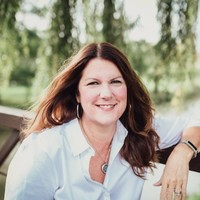 About the author…
Erin Kennedy is a Master Career Director (MCD), Certified Master Resume Writer (MCRW), Certified Professional Resume Writer (CPRW), and Certified Empowerment & Motivational Coach (CEMC). She has been helping clients since 1999. Erin is also the President of Professional Resume Services, Inc.. Visit her website and connect with Erin on LinkedIn and Twitter.
More about this author…